With Beautiful Mystic Defenders (here our review) continues our focus on the world of adult videogames. Who are the developers behind the making of such unique titles? After meeting the dev team of games such as Bonecraft and Bonetown, this time it's turn of Fantasize Games.
A small indie studio that recently debuted on Steam with an interesting mix of tower defense and hentai visual novel. A low-budget project that still hides great ambitions. So let's find out which ones, together with the origins of the team and other details.
For friends who don't speak English, here is the Italian version of Our interview. Enjoy the reading.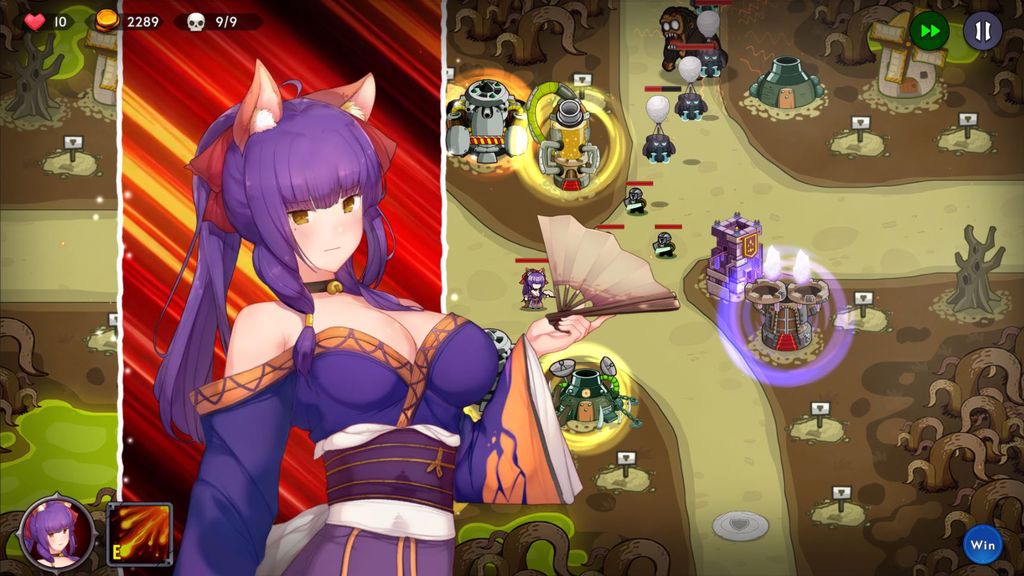 Introduce yourself to the italian public.
Hello, I am Raiden, the god of thundeeeeerrr and also one of the two co-founders of Fantasize Games Studio. I am a software engineer by trade, and I am still working a full-time job for one of the biggest tech companies in the world at the moment. I have been on video games as personal projects in my nights and free time for 2-3 years now, and Beautiful Mystic Defenders is not the first game that we worked on, but our first launched game.
Beautiful Mystic Defenders is your debut title. How did you come up with the idea of launching yourself into the adult video game market, instead of a more traditional one?
Well, I play a lot of video games in general (though less now than before) and waifu games in particular, especially the Japanese ones. However, as you all might have already known, there are many great Japanese titles that never made it to the West, and we had to play them with either fan translation or machine translation. And also I have always hoped that one day I could start an indie game studio of my own and make fun and creative games. So at that time I felt: "Hey, how about I step up myself and try to create high-quality hentai games that are as good as the Japanese ones?". Of course, due to limited resources, Beautiful Mystic Defenders is far from such quality, but we hope to achieve our goal soon with our future titles.
We noticed the "very positive" trend on Steam. How are the sales going? Did you expect a different outcome (in a positive or negative way)?
Indeed, the sales have been going quite well, it has greatly surpassed our expectations. To be honest, as you might have already known, game development is a risky and unpredictable business, hence, we had just a rather modest goal of getting back the same funding that we had put in. This outcome is as good as what we could only dream of.
In terms of tower defense, the inspiration from Kingdom Rush is obvious. Speaking of visual novels, are there any that have inspired you or that are of your particular liking? Or manga / anime (Konosuba, for example)? Or Hentai artists?
As I mentioned above, I like playing Japanese hentai games a lot, especially the ones with sexy waifus, decent stories while still providing very solid gameplay. These games often require you to spend 50-70 hours to finish, as much content as AAA games. In my dictionary, that's what I called a "full course experience", and it's my mission to bring more of these into this world for everyone to enjoy.
Why did you choose to include in the game the option to win stages by clicking on an icon? Don't you think that in this way many could skip the tower defense part only to get to the more "interesting" scenes faster?
Well, I play a lot of hentai games on Steam… For market research only, trust me. And from what I have seen, most smaller hentai games on Steam, where their gameplay is not too enticing, provide a Win button so that if the players are not interested in the gameplay, or if they find the gameplay too challenging, they can skip to the "content". As a player of those smaller hentai games, I also found myself wishing the Win button was there in some of those games. You could say that I understand the mentality of my players ;).
Unlike many other adult titles, it looks like you don't have a Patreon yet. Is it in your plans? How was the relationship with your community born and developed (especially on Discord)?
In my opinion, Patreon is only suitable for long-running projects, such as games that require a long time (i.e, 2+ years) and a lot of money to make. Beautiful Mystic Defenders is not a game like that so I didn't think Patreon would have worked out. But please let me know if I am wrong, haha. In the future, if we decide to start a long-running project, we will probably set up a Patreon page for it.

In all honesty, we haven't done much community building. Mostly it's just me trying to answer all the questions, feedback, and suggestions from the players who care about the game enough to join our Discord server and talk to us. Since the game launched, there have been many players who joined our server to discuss Beautiful Mystic Defenders's gameplay and different strategies to beat the game, which makes us feel really happy! We spent a lot of time trying to make the gameplay as good as we could, and it feels very heartwarming when we heard some players actually enjoyed it.
Among the girls featured in Beautiful Mystic Defenders, which one is your ideal "waifu" and why?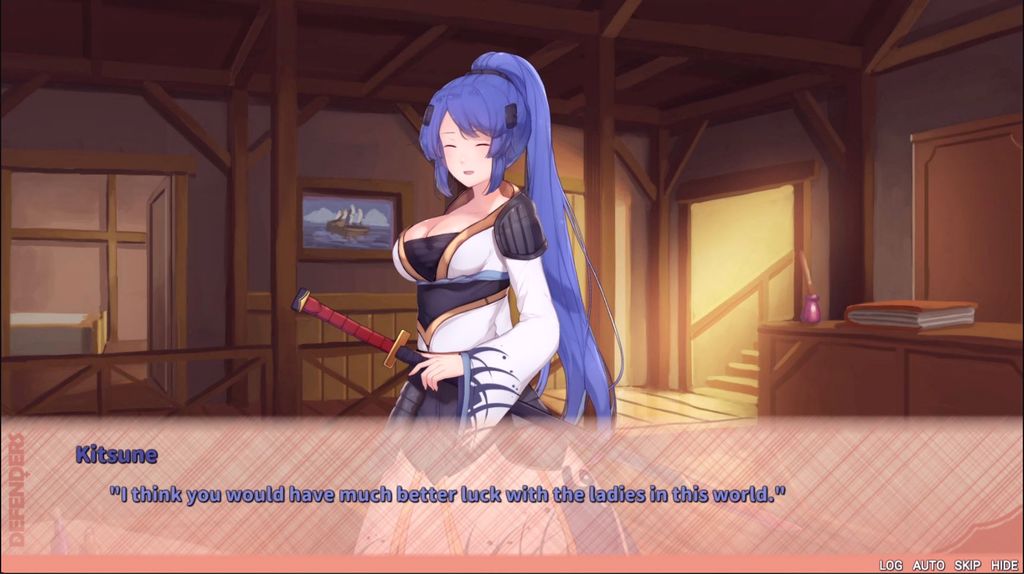 Oof, this is a super tough question because "You know I love all of you equally" – quoted from the game. But if I really have to choose one, I would say Kitsune, coz I like tanky waifus *thumbsup*.
What are your plans for the future? New games, dlc or other?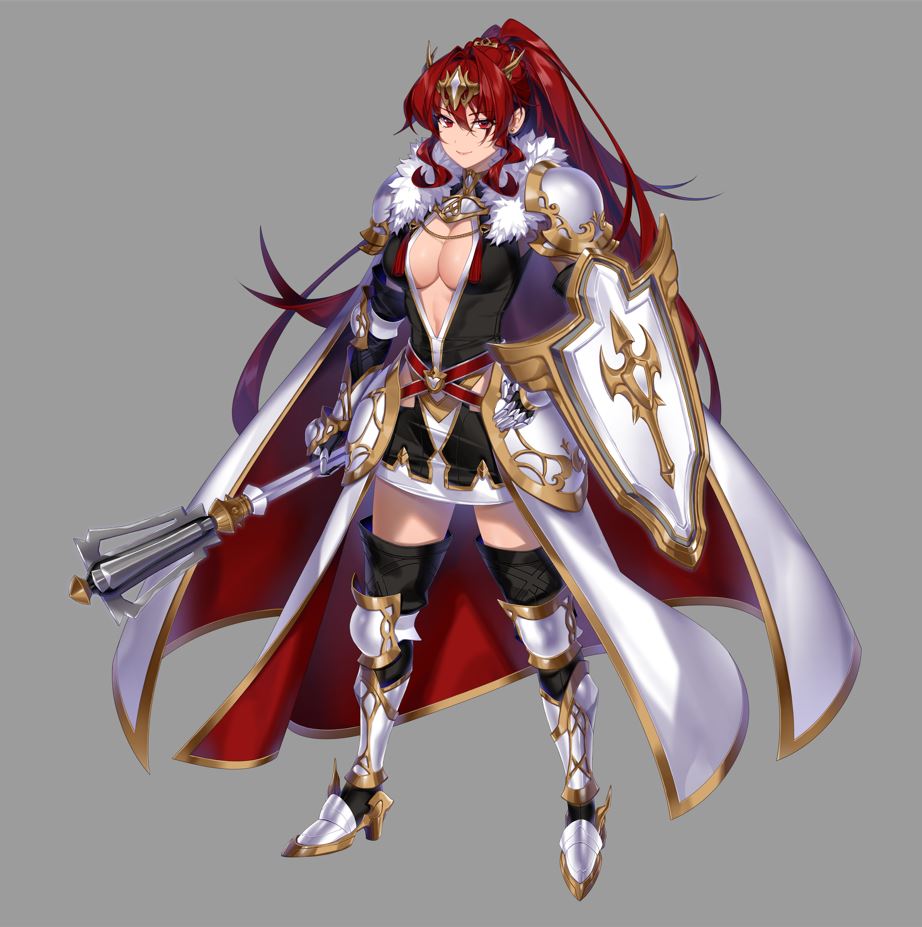 As of now, we have already started our next project, which is named "Eldencia: Maidens of Restoration". It's a roguelike with base-building and deck-building elements, and of course, a love story with top-quality "content", we promise. We are investing in this game big time, and we are super excited that it is coming out nicely. We hope that the players will be looking forward to its release as much as we do.
Thanks for your time
Thanks for the interview. I wish you and everyone a really good time!