Il tempo passa ma GTA V rimane sempre protagonista delle classifiche italiane. E la settimana numero 6 vede il titolo di Rockstar Games in vetta sia alla graduatoria generale che a quella Pc. Questo il verdetto delle classifiche diffuse da AESVI mentre, come sempre, i dati sono stati raccolti da B2Booster nell'ambito del progetto GSD (Game Sales Data) promosso dalla federazione europea ISFE.
Nella classifica generale, dunque, Grand Theft Auto è primo e precede Fifa 20 e Dragon Ball: Kakarot sul podio. In top ten troviamo Rainbow Six Siege, Call of Duty: Modern Warfare, Minecraft su Switch, Minecraft su PS4, Luigi's Mansion 3 e God of War.
Su Pc, detto di GTA, vediamo Rainbow Six Siege al secondo posto mentre in terza piazza, forse un po' a sorpresa, un titolo targato Focus Home: Battlefleet Gothic: Armada II che – secondo quanto si evince dalla graduatoria – sette giorni fa era 242ma posizione. Fuori dal podio ma anche esso in grandissima rimonta (e sempre del publisher Focus Home) è l'ottimo RPG Greedfall. Poi, Red Dead Redemption 2, Dirt Rally 2.0, Bully: Scolarship Edition, Football Manager 2020, Monster Hunter World e The Crew 2.
La classifica Switch vede Minecraft in testa, Luigi's Mansion 3 a seguire e Ring Fit Adventure sul podio. Detto questo, vi lasciamo alle classifiche complete, piattaforma per piattaforma. Buona lettura.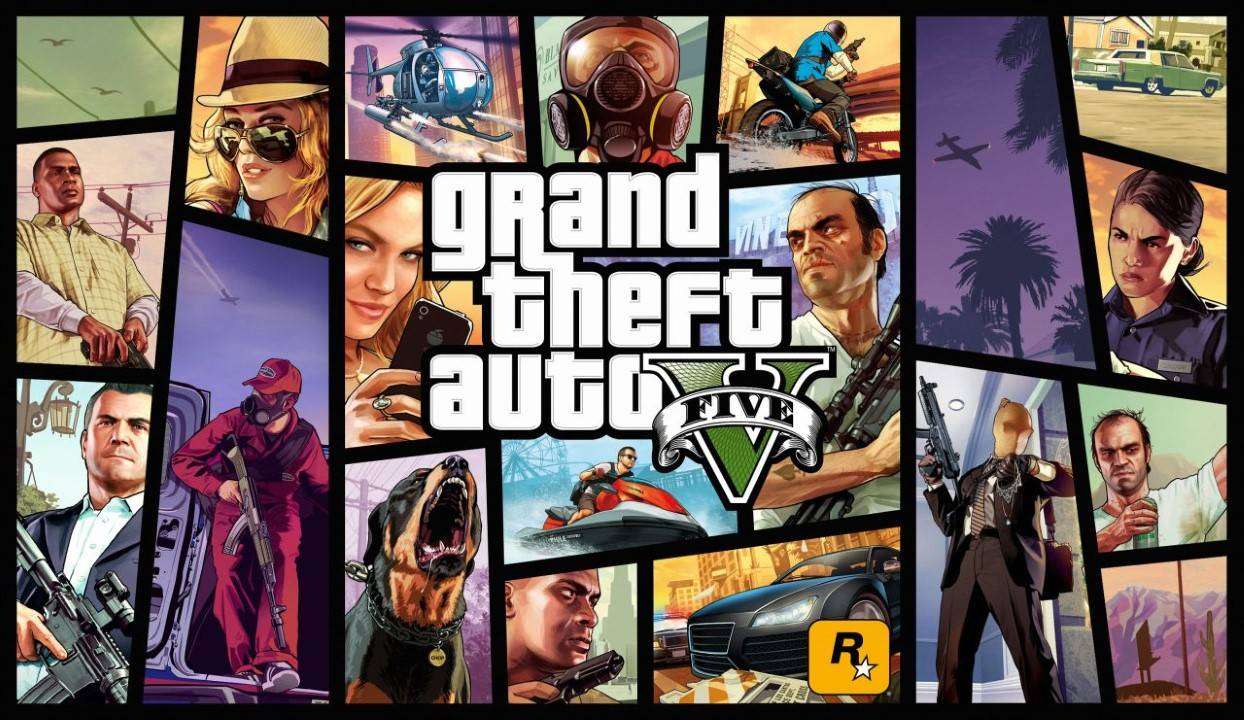 ITALY Top 50 with Platform W 6 2020
CP W6 2020
LP W5 2020
Title Name
Platform
Publisher
Pegi
Genre
Release Date
1
3
GRAND THEFT AUTO V
PS4
ROCKSTAR GAMES
18
Action
18/11/2014
2
1
FIFA 20
PS4
ELECTRONIC ARTS
3
Sport Games
24/09/2019
3
2
DRAGON BALL Z: KAKAROT
PS4
BANDAI NAMCO ENTERTAINMENT
12
Role-Playing
17/01/2020
4
18
TOM CLANCY'S RAINBOW SIX SIEGE
PS4
UBISOFT
18
Shooter
01/12/2015
5
4
CALL OF DUTY: MODERN WARFARE
PS4
ACTIVISION BLIZZARD
18
Shooter
25/10/2019
6
7
MINECRAFT: NINTENDO SWITCH EDITION
SWITCH
MOJANG
7
Adventure
21/06/2018
7
5
MINECRAFT
PS4
MOJANG
7
Adventure
10/12/2019
8
6
LUIGI'S MANSION 3
SWITCH
NINTENDO
7
Adventure
31/10/2019
9
13
GOD OF WAR
PS4
SONY INTERACTIVE ENTERTAINMENT
18
Action
20/04/2018
10
32
NBA 2K20
PS4
2K SPORTS
3
Sport Games
05/09/2019
11
51
SPIDER-MAN
PS4
SONY INTERACTIVE ENTERTAINMENT
16
Action
07/09/2018
12
8
GRAN TURISMO SPORT
PS4
SONY INTERACTIVE ENTERTAINMENT
3
Racing
18/10/2017
13
45
RING FIT ADVENTURE
SWITCH
NINTENDO
3
Sport Games
18/10/2019
14
78
RED DEAD REDEMPTION 2
PS4
ROCKSTAR GAMES
18
Action
26/10/2018
15
21
MARIO KART 8 DELUXE
SWITCH
NINTENDO
3
Racing
28/04/2017
16
28
THE LEGEND OF ZELDA: BREATH OF THE WILD
SWITCH
NINTENDO
12
Adventure
03/03/2017
17
63
ASSASSIN'S CREED ODYSSEY
PS4
UBISOFT
18
Action
02/10/2018
18
31
THE WITCHER 3: WILD HUNT
PS4
CD PROJEKT
18
Role-Playing
19/05/2015
19
54
CRASH TEAM RACING NITRO-FUELED
PS4
ACTIVISION BLIZZARD
7
Racing
21/06/2019
20
33
JUST DANCE 2020
SWITCH
UBISOFT
3
Family Entertainment
05/11/2019
21
15
FIFA 20
SWITCH
ELECTRONIC ARTS
3
Sport Games
27/09/2019
22
22
SUPER MARIO ODYSSEY
SWITCH
NINTENDO
3
Action
27/10/2017
23
11
MORTAL KOMBAT 11
PS4
WARNER BROS. INTERACTIVE
18
Fighting
23/04/2019
24
73
CRASH BANDICOOT N. SANE TRILOGY
PS4
ACTIVISION BLIZZARD
7
Action
30/06/2017
25
23
MARIO & SONIC AT THE OLYMPIC GAMES: TOKYO 2020
SWITCH
SEGA
3
Sport Games
08/11/2019
26
–
ZOMBIE ARMY 4: DEAD WAR
PS4
SOLD OUT SALES & MARKETING
18
Shooter
04/02/2020
27
14
EFOOTBALL PRO EVOLUTION SOCCER 2020
PS4
KONAMI
3
Sport Games
10/09/2019
28
68
RESIDENT EVIL 2
PS4
CAPCOM
18
Adventure
25/01/2019
29
46
MEDIEVIL
PS4
SONY INTERACTIVE ENTERTAINMENT
7
Action
25/10/2019
30
16
POKEMON SWORD
SWITCH
NINTENDO
7
Role-Playing
15/11/2019
31
20
DRAGON BALL XENOVERSE 2
PS4
BANDAI NAMCO ENTERTAINMENT
12
Fighting
28/10/2016
32
9
EA SPORTS UFC 3
PS4
ELECTRONIC ARTS
16
Fighting
02/02/2018
33
49
THE LAST OF US REMASTERED
PS4
SONY INTERACTIVE ENTERTAINMENT
18
Adventure
30/07/2014
34
10
GRAND THEFT AUTO V
PC
ROCKSTAR GAMES
18
Action
14/04/2015
35
29
NEW SUPER MARIO BROS. U DELUXE
SWITCH
NINTENDO
3
Action
11/01/2019
36
86
DEATH STRANDING
PS4
SONY INTERACTIVE ENTERTAINMENT
18
Action
08/11/2019
37
108
ASSASSIN'S CREED IV: BLACK FLAG
PS4
UBISOFT
18
Action
22/11/2013
38
27
HORIZON ZERO DAWN
PS4
SONY INTERACTIVE ENTERTAINMENT
16
Role-Playing
01/03/2017
39
12
FIFA 20
XBOX ONE
ELECTRONIC ARTS
3
Sport Games
24/09/2019
40
128
THE CREW 2
PS4
UBISOFT
12
Racing
29/06/2018
41
26
SUPER SMASH BROS. ULTIMATE
SWITCH
NINTENDO
12
Fighting
07/12/2018
42
38
POKEMON SHIELD
SWITCH
NINTENDO
7
Role-Playing
15/11/2019
43
65
FAR CRY 5
PS4
UBISOFT
18
Shooter
27/03/2018
44
30
TEKKEN 7
PS4
BANDAI NAMCO ENTERTAINMENT
16
Fighting
02/06/2017
45
79
ROCKET LEAGUE
PS4
WARNER BROS. INTERACTIVE
3
Sport Games
01/12/2017
46
57
SPYRO REIGNITED TRILOGY
PS4
ACTIVISION BLIZZARD
7
Action
13/11/2018
47
125
NEED FOR SPEED: PAYBACK
PS4
ELECTRONIC ARTS
12
Racing
10/11/2017
48
37
TOM CLANCY'S THE DIVISION 2
PS4
UBISOFT
18
Shooter
12/03/2019
49
52
GRAND THEFT AUTO V
XBOX ONE
ROCKSTAR GAMES
18
Action
18/11/2014
50
217
BORDERLANDS 3
PS4
2K GAMES
18
Shooter
13/09/2019
51
100
UNCHARTED: THE LOST LEGACY
PS4
SONY INTERACTIVE ENTERTAINMENT
16
Action
23/08/2017
52
24
STAR WARS JEDI: FALLEN ORDER
PS4
ELECTRONIC ARTS
16
Action
15/11/2019
53
145
ASSASSIN'S CREED SYNDICATE
PS4
UBISOFT
18
Action
23/10/2015
54
139
ASSASSIN'S CREED UNITY
PS4
UBISOFT
18
Action
14/11/2014
55
42
UNCHARTED 4: A THIEF'S END
PS4
SONY INTERACTIVE ENTERTAINMENT
16
Adventure
10/05/2016
56
43
SUPER MARIO PARTY
SWITCH
NINTENDO
3
Family Entertainment
05/10/2018
57
146
HITMAN 2
PS4
WARNER BROS. INTERACTIVE
18
Action
09/11/2018
58
17
ASSASSIN'S CREED ORIGINS
PS4
UBISOFT
18
Action
27/10/2017
59
67
TOM CLANCY'S GHOST RECON: BREAKPOINT
PS4
UBISOFT
18
Shooter
01/10/2019
60
64
NEED FOR SPEED: RIVALS
PS4
ELECTRONIC ARTS
7
Racing
29/11/2013
61
55
CALL OF DUTY: WWII
PS4
ACTIVISION BLIZZARD
18
Shooter
03/11/2017
62
111
SEKIRO: SHADOWS DIE TWICE
PS4
ACTIVISION BLIZZARD
18
Action
22/03/2019
63
19
NEED FOR SPEED: HEAT
PS4
ELECTRONIC ARTS
16
Racing
08/11/2019
64
35
DRAGON BALL Z: KAKAROT
XBOX ONE
BANDAI NAMCO ENTERTAINMENT
12
Role-Playing
17/01/2020
65
48
WRC 8: FIA WORLD RALLY CHAMPIONSHIP
PS4
BIGBEN INTERACTIVE
3
Racing
05/09/2019
66
53
JOURNEY TO THE SAVAGE PLANET
PS4
505 GAMES
16
Action
28/01/2020
67
70
SUPER MARIO MAKER 2
SWITCH
NINTENDO
3
Action
28/06/2019
68
62
DR. KAWASHIMA'S BRAIN TRAINING FOR NINTENDO SWITCH
SWITCH
NINTENDO
3
Casual Games
03/01/2020
69
59
UNCHARTED: THE NATHAN DRAKE COLLECTION
PS4
SONY INTERACTIVE ENTERTAINMENT
16
Action
07/10/2015
70
25
CALL OF DUTY: MODERN WARFARE
XBOX ONE
ACTIVISION BLIZZARD
18
Shooter
25/10/2019
71
34
DARK SOULS III
PS4
BANDAI NAMCO ENTERTAINMENT
16
Role-Playing
12/04/2016
72
39
RESIDENT EVIL 7: BIOHAZARD
PS4
CAPCOM
18
Adventure
24/01/2017
73
606
MASS EFFECT: ANDROMEDA
PS4
ELECTRONIC ARTS
18
Role-Playing
23/03/2017
74
154
RAYMAN LEGENDS
PS4
UBISOFT
7
Action
20/02/2014
75
77
THE LEGEND OF ZELDA: LINK'S AWAKENING
SWITCH
NINTENDO
7
Adventure
20/09/2019
76
291
MIDDLE-EARTH: SHADOW OF WAR
PS4
WARNER BROS. INTERACTIVE
18
Action
10/10/2017
77
87
JUST DANCE 2020
PS4
UBISOFT
3
Family Entertainment
05/11/2019
78
322
BATTLEFIELD 1
PS4
ELECTRONIC ARTS
18
Shooter
18/10/2016
79
124
METRO REDUX
PS4
DEEP SILVER
18
Shooter
29/08/2014
80
113
FAR CRY NEW DAWN
PS4
UBISOFT
18
Shooter
15/02/2019
81
160
WWE 2K20
PS4
2K SPORTS
16
Fighting
22/10/2019
82
36
NARUTO SHIPPUDEN: ULTIMATE NINJA STORM 4
PS4
BANDAI NAMCO ENTERTAINMENT
12
Fighting
05/02/2016
83
56
BLAIR WITCH
PS4
DEEP SILVER
16
Adventure
31/01/2020
84
105
MARIO + RABBIDS KINGDOM BATTLE
SWITCH
UBISOFT
7
Strategy
29/08/2017
85
135
BATTLEFIELD V
PS4
ELECTRONIC ARTS
18
Shooter
15/11/2018
86
66
F1 2019
PS4
CODEMASTERS
3
Racing
25/06/2019
87
275
OVERWATCH
PS4
ACTIVISION BLIZZARD
12
Shooter
24/05/2016
88
90
STAR WARS BATTLEFRONT II
PS4
ELECTRONIC ARTS
16
Shooter
17/11/2017
89
269
DIABLO III: ETERNAL COLLECTION
PS4
ACTIVISION BLIZZARD
16
Role-Playing
27/06/2017
90
93
FARMING SIMULATOR 19
PS4
FOCUS HOME INTERACTIVE
3
Strategy
20/11/2018
91
71
SHADOW OF THE TOMB RAIDER
PS4
SQUARE ENIX
18
Adventure
12/09/2018
92
106
SPYRO REIGNITED TRILOGY
SWITCH
ACTIVISION BLIZZARD
7
Action
03/09/2019
93
44
WATCH DOGS 2
PS4
UBISOFT
18
Action
15/11/2016
94
119
RATCHET & CLANK
PS4
SONY INTERACTIVE ENTERTAINMENT
7
Action
15/04/2016
95
76
CALL OF DUTY: INFINITE WARFARE
PS4
ACTIVISION BLIZZARD
18
Shooter
04/11/2016
96
61
BLOODBORNE
PS4
SONY INTERACTIVE ENTERTAINMENT
16
Role-Playing
25/03/2015
97
91
THE WITCHER 3: WILD HUNT
SWITCH
CD PROJEKT
18
Role-Playing
15/10/2019
98
60
DRAGON BALL XENOVERSE
PS4
BANDAI NAMCO ENTERTAINMENT
12
Fighting
27/02/2015
98
112
THE SIMS 4
PS4
ELECTRONIC ARTS
12
Strategy
17/11/2017
100
129
ASSASSIN'S CREED: THE EZIO COLLECTION
PS4
UBISOFT
18
Action
18/11/2016
101
99
MINECRAFT
XBOX ONE
MICROSOFT
7
Adventure
20/09/2017
102
181
LEGO JURASSIC WORLD
SWITCH
WARNER BROS. INTERACTIVE
7
Action
20/09/2019
103
339
BATTLEFIELD 4
PS4
ELECTRONIC ARTS
18
Shooter
29/11/2013
104
110
TOMB RAIDER: DEFINITIVE EDITION
PS4
SQUARE ENIX
18
Adventure
31/01/2014
105
104
ASSETTO CORSA
PS4
505 GAMES
3
Racing
26/08/2016
106
123
CALL OF DUTY: MODERN WARFARE REMASTERED
PS4
ACTIVISION BLIZZARD
18
Shooter
04/10/2016
107
–
MONSTER ENERGY SUPERCROSS: THE OFFICIAL VIDEOGAME 3
PS4
MILESTONE
12
Racing
04/02/2020
108
141
LEGO CITY UNDERCOVER
PS4
WARNER BROS. INTERACTIVE
7
Action
07/04/2017
109
47
CALL OF DUTY: BLACK OPS III
PS4
ACTIVISION BLIZZARD
18
Shooter
06/11/2015
110
72
TOM CLANCY'S RAINBOW SIX SIEGE
PC
UBISOFT
18
Shooter
01/12/2015
111
189
ROCKET LEAGUE
SWITCH
WARNER BROS. INTERACTIVE
3
Sport Games
26/01/2018
112
81
DRAGON BALL FIGHTERZ
PS4
BANDAI NAMCO ENTERTAINMENT
12
Fighting
26/01/2018
112
1.272
BATTLEFLEET GOTHIC: ARMADA II
PC
FOCUS HOME INTERACTIVE
12
Strategy
24/01/2019
114
194
NBA 2K20
XBOX ONE
2K SPORTS
3
Sport Games
05/09/2019
115
40
F1 2018
PS4
CODEMASTERS
3
Racing
24/08/2018
116
89
MOTOGP 19
PS4
MILESTONE
3
Racing
06/06/2019
117
102
THE ELDER SCROLLS V: SKYRIM: SPECIAL EDITION
PS4
BETHESDA SOFTWORKS
18
Role-Playing
28/10/2016
118
132
CRASH TEAM RACING NITRO-FUELED
SWITCH
ACTIVISION BLIZZARD
7
Racing
21/06/2019
119
101
CALL OF DUTY: BLACK OPS 4
PS4
ACTIVISION BLIZZARD
18
Shooter
12/10/2018
120
120
POKÉMON: LET'S GO, EEVEE!
SWITCH
NINTENDO
7
Role-Playing
16/11/2018
121
94
METRO EXODUS
PS4
DEEP SILVER
18
Shooter
15/02/2019
122
177
MORTAL KOMBAT X
PS4
WARNER BROS. INTERACTIVE
18
Fighting
14/04/2015
123
170
ASSASSIN'S CREED III REMASTERED
PS4
UBISOFT
18
Action
29/03/2019
124
180
NBA 2K19
PS4
2K SPORTS
3
Sport Games
07/09/2018
125
343
DEVIL MAY CRY 5
PS4
CAPCOM
18
Action
08/03/2019
126
191
GOD OF WAR III REMASTERED
PS4
SONY INTERACTIVE ENTERTAINMENT
18
Action
15/07/2015
127
1.363
GREEDFALL
PC
FOCUS HOME INTERACTIVE
16
Role-Playing
10/09/2019
128
69
RED DEAD REDEMPTION 2
PC
ROCKSTAR GAMES
18
Action
05/12/2019
129
143
MONSTER HUNTER: WORLD
PS4
CAPCOM
16
Role-Playing
26/01/2018
130
230
CRASH BANDICOOT N. SANE TRILOGY
XBOX ONE
ACTIVISION BLIZZARD
7
Action
29/06/2018
131
82
ONE PIECE: PIRATE WARRIORS 3
PS4
BANDAI NAMCO ENTERTAINMENT
12
Adventure
28/08/2015
132
496
DIRT RALLY
PS4
CODEMASTERS
3
Racing
05/04/2016
133
96
DARK SOULS II: SCHOLAR OF THE FIRST SIN
PS4
BANDAI NAMCO ENTERTAINMENT
16
Role-Playing
02/04/2015
134
114
TEAM SONIC RACING
PS4
SEGA
3
Racing
21/05/2019
135
–
ZOMBIE ARMY 4: DEAD WAR
XBOX ONE
SOLD OUT SALES & MARKETING
18
Shooter
04/02/2020
136
412
TOM CLANCY'S THE DIVISION
PS4
UBISOFT
18
Shooter
08/03/2016
137
206
SONIC FORCES
PS4
SEGA
7
Action
07/11/2017
138
92
KINGDOM HEARTS III
PS4
SQUARE ENIX
12
Role-Playing
29/01/2019
139
251
NARUTO SHIPPUDEN: ULTIMATE NINJA STORM 4
XBOX ONE
BANDAI NAMCO ENTERTAINMENT
12
Fighting
05/02/2016
140
253
LEGO MARVEL SUPER HEROES 2
PS4
WARNER BROS. INTERACTIVE
7
Action
17/11/2017
141
97
FAR CRY PRIMAL
PS4
UBISOFT
18
Shooter
23/02/2016
142
88
TOM CLANCY'S GHOST RECON: WILDLANDS
PS4
UBISOFT
18
Shooter
07/03/2017
143
226
TEAM SONIC RACING
SWITCH
SEGA
3
Racing
21/05/2019
144
109
VALENTINO ROSSI THE GAME
PS4
MILESTONE
3
Racing
16/06/2016
145
118
CRASH BANDICOOT N. SANE TRILOGY
SWITCH
ACTIVISION BLIZZARD
7
Action
29/06/2018
146
3.349
HOMEFRONT: THE REVOLUTION
XBOX ONE
DEEP SILVER
18
Shooter
20/05/2016
147
238
FINAL FANTASY XV
PS4
SQUARE ENIX
16
Role-Playing
29/11/2016
148
576
WATCH DOGS
PS4
UBISOFT
18
Action
27/05/2014
149
214
EA SPORTS UFC 2
PS4
ELECTRONIC ARTS
16
Fighting
17/03/2016
150
297
LEGO WORLDS
PS4
WARNER BROS. INTERACTIVE
7
Adventure
08/03/2017
151
215
STEEP
PS4
UBISOFT
12
Sport Games
02/12/2016
152
148
SONIC FORCES
SWITCH
SEGA
7
Action
07/11/2017
153
257
LEGO DC SUPER-VILLAINS
PS4
WARNER BROS. INTERACTIVE
7
Action
17/10/2018
154
174
JUMANJI: THE VIDEO GAME
PS4
OUTRIGHT GAMES
12
Action
08/11/2019
155
261
BURNOUT PARADISE REMASTERED
PS4
ELECTRONIC ARTS
7
Racing
16/03/2018
156
138
YOSHI'S CRAFTED WORLD
SWITCH
NINTENDO
3
Action
29/03/2019
157
219
CRASH TEAM RACING NITRO-FUELED
XBOX ONE
ACTIVISION BLIZZARD
7
Racing
21/06/2019
158
725
SHADOW OF THE COLOSSUS
PS4
SONY INTERACTIVE ENTERTAINMENT
12
Adventure
07/02/2018
159
958
MIRROR'S EDGE CATALYST
PS4
ELECTRONIC ARTS
16
Action
09/06/2016
160
265
LEGO DC SUPER-VILLAINS
SWITCH
WARNER BROS. INTERACTIVE
7
Action
18/10/2018
161
212
FIFA 17
PS4
ELECTRONIC ARTS
3
Sport Games
29/09/2016
162
208
PLAYERUNKNOWN'S BATTLEGROUNDS
XBOX ONE
MICROSOFT
16
Shooter
12/12/2017
163
332
INJUSTICE 2
PS4
WARNER BROS. INTERACTIVE
16
Fighting
18/05/2017
164
117
PLANTS VS. ZOMBIES: BATTLE FOR NEIGHBORVILLE
PS4
ELECTRONIC ARTS
7
Shooter
18/10/2019
165
182
SNIPER: GHOST WARRIOR CONTRACTS
PS4
CI GAMES
18
Shooter
22/11/2019
166
196
LEGO THE INCREDIBLES
PS4
WARNER BROS. INTERACTIVE
7
Action
13/07/2018
167
168
NIOH
PS4
SONY INTERACTIVE ENTERTAINMENT
18
Role-Playing
08/02/2017
168
289
FIFA 19
PS4
ELECTRONIC ARTS
3
Sport Games
25/09/2018
169
227
BATMAN: ARKHAM KNIGHT
PS4
WARNER BROS. INTERACTIVE
18
Action
23/06/2015
170
264
LEGO CITY UNDERCOVER
SWITCH
WARNER BROS. INTERACTIVE
7
Action
07/04/2017
171
167
JUST CAUSE 4
PS4
SQUARE ENIX
18
Action
04/12/2018
172
314
LEGO MARVEL'S AVENGERS
PS4
WARNER BROS. INTERACTIVE
7
Action
27/01/2016
173
75
LIFE IS STRANGE: BEFORE THE STORM
PS4
SQUARE ENIX
16
Adventure
31/08/2017
174
134
AO TENNIS 2
PS4
BIGBEN INTERACTIVE
3
Sport Games
09/01/2020
175
150
RAYMAN LEGENDS: DEFINITIVE EDITION
SWITCH
UBISOFT
7
Action
12/09/2017
176
2.196
JUMANJI: THE VIDEO GAME
SWITCH
OUTRIGHT GAMES
12
Action
08/11/2019
177
282
LEGO HARRY POTTER COLLECTION
PS4
WARNER BROS. INTERACTIVE
7
Action
21/10/2016
178
190
DRAGON BALL XENOVERSE 2
SWITCH
BANDAI NAMCO ENTERTAINMENT
12
Fighting
22/09/2017
178
50
STAR WARS BATTLEFRONT
PS4
ELECTRONIC ARTS
16
Action
17/11/2015
180
357
LEGO JURASSIC WORLD
PS4
WARNER BROS. INTERACTIVE
7
Action
10/06/2015
181
246
HYRULE WARRIORS: DEFINITIVE EDITION
SWITCH
NINTENDO
12
Action
18/05/2018
182
142
DIRT RALLY 2.0
PS4
CODEMASTERS
3
Racing
22/02/2019
183
371
THE LEGO NINJAGO MOVIE VIDEO GAME
SWITCH
WARNER BROS. INTERACTIVE
7
Action
20/10/2017
184
158
FIRE EMBLEM: THREE HOUSES
SWITCH
NINTENDO
12
Strategy
26/07/2019
185
207
HELLBLADE: SENUA'S SACRIFICE
PS4
505 GAMES
18
Action
04/12/2018
186
137
SPLATOON 2
SWITCH
NINTENDO
7
Shooter
21/07/2017
187
155
NINTENDO LABO: TOY-CON 03 VEHICLE KIT
SWITCH
NINTENDO
3
Other Games/Compilations
14/09/2018
188
3.274
LEGO DIMENSIONS: STARTER PACK
XBOX ONE
WARNER BROS. INTERACTIVE
7
Children's Entertainment
29/09/2015
189
211
SID MEIER'S CIVILIZATION VI
PS4
2K GAMES
12
Strategy
22/11/2019
190
283
MADDEN NFL 20
PS4
ELECTRONIC ARTS
3
Sport Games
30/07/2019
191
80
RAID: WORLD WAR II
PS4
505 GAMES
18
Shooter
13/10/2017
192
337
ASSASSIN'S CREED: ROGUE REMASTERED
PS4
UBISOFT
18
Action
20/03/2018
192
83
RESIDENT EVIL TRIPLE PACK
PS4
CAPCOM
18
Adventure
13/09/2016
194
161
UNTIL DAWN
PS4
SONY INTERACTIVE ENTERTAINMENT
18
Adventure
26/08/2015
195
355
GEARS 5
XBOX ONE
MICROSOFT
18
Shooter
06/09/2019
196
157
PLANTS VS. ZOMBIES: GARDEN WARFARE 2
PS4
ELECTRONIC ARTS
7
Strategy
25/02/2016
197
165
MOTOGP 18
PS4
MILESTONE
3
Racing
07/06/2018
198
276
LEGO WORLDS
SWITCH
WARNER BROS. INTERACTIVE
7
Adventure
08/09/2017
199
298
LEGO STAR WARS: THE FORCE AWAKENS
PS4
WARNER BROS. INTERACTIVE
7
Action
28/06/2016
200
195
MARIO TENNIS ACES
SWITCH
NINTENDO
3
Sport Games
22/06/2018
ITALY Top 50 PS4 W 6 2020
CP W6 2020
LP W5 2020
Title Name
Platform
Publisher
Pegi
Genre
Release Date
1
3
GRAND THEFT AUTO V
PS4
ROCKSTAR GAMES
18
Action
18/11/2014
2
1
FIFA 20
PS4
ELECTRONIC ARTS
3
Sport Games
24/09/2019
3
2
DRAGON BALL Z: KAKAROT
PS4
BANDAI NAMCO ENTERTAINMENT
12
Role-Playing
17/01/2020
4
12
TOM CLANCY'S RAINBOW SIX SIEGE
PS4
UBISOFT
18
Shooter
01/12/2015
5
4
CALL OF DUTY: MODERN WARFARE
PS4
ACTIVISION BLIZZARD
18
Shooter
25/10/2019
6
5
MINECRAFT
PS4
MOJANG
7
Adventure
10/12/2019
7
9
GOD OF WAR
PS4
SONY INTERACTIVE ENTERTAINMENT
18
Action
20/04/2018
8
19
NBA 2K20
PS4
2K SPORTS
3
Sport Games
05/09/2019
9
32
SPIDER-MAN
PS4
SONY INTERACTIVE ENTERTAINMENT
16
Action
07/09/2018
10
6
GRAN TURISMO SPORT
PS4
SONY INTERACTIVE ENTERTAINMENT
3
Racing
18/10/2017
11
51
RED DEAD REDEMPTION 2
PS4
ROCKSTAR GAMES
18
Action
26/10/2018
12
41
ASSASSIN'S CREED ODYSSEY
PS4
UBISOFT
18
Action
02/10/2018
13
18
THE WITCHER 3: WILD HUNT
PS4
CD PROJEKT
18
Role-Playing
19/05/2015
14
34
CRASH TEAM RACING NITRO-FUELED
PS4
ACTIVISION BLIZZARD
7
Racing
21/06/2019
15
8
MORTAL KOMBAT 11
PS4
WARNER BROS. INTERACTIVE
18
Fighting
23/04/2019
16
48
CRASH BANDICOOT N. SANE TRILOGY
PS4
ACTIVISION BLIZZARD
7
Action
30/06/2017
17
–
ZOMBIE ARMY 4: DEAD WAR
PS4
SOLD OUT SALES & MARKETING
18
Shooter
04/02/2020
18
10
EFOOTBALL PRO EVOLUTION SOCCER 2020
PS4
KONAMI
3
Sport Games
10/09/2019
19
46
RESIDENT EVIL 2
PS4
CAPCOM
18
Adventure
25/01/2019
20
27
MEDIEVIL
PS4
SONY INTERACTIVE ENTERTAINMENT
7
Action
25/10/2019
21
14
DRAGON BALL XENOVERSE 2
PS4
BANDAI NAMCO ENTERTAINMENT
12
Fighting
28/10/2016
22
7
EA SPORTS UFC 3
PS4
ELECTRONIC ARTS
16
Fighting
02/02/2018
23
30
THE LAST OF US REMASTERED
PS4
SONY INTERACTIVE ENTERTAINMENT
18
Adventure
30/07/2014
24
59
DEATH STRANDING
PS4
SONY INTERACTIVE ENTERTAINMENT
18
Action
08/11/2019
25
75
ASSASSIN'S CREED IV: BLACK FLAG
PS4
UBISOFT
18
Action
22/11/2013
26
16
HORIZON ZERO DAWN
PS4
SONY INTERACTIVE ENTERTAINMENT
16
Role-Playing
01/03/2017
27
91
THE CREW 2
PS4
UBISOFT
12
Racing
29/06/2018
28
43
FAR CRY 5
PS4
UBISOFT
18
Shooter
27/03/2018
29
17
TEKKEN 7
PS4
BANDAI NAMCO ENTERTAINMENT
16
Fighting
02/06/2017
30
52
ROCKET LEAGUE
PS4
WARNER BROS. INTERACTIVE
3
Sport Games
01/12/2017
31
37
SPYRO REIGNITED TRILOGY
PS4
ACTIVISION BLIZZARD
7
Action
13/11/2018
32
88
NEED FOR SPEED: PAYBACK
PS4
ELECTRONIC ARTS
12
Racing
10/11/2017
33
22
TOM CLANCY'S THE DIVISION 2
PS4
UBISOFT
18
Shooter
12/03/2019
34
153
BORDERLANDS 3
PS4
2K GAMES
18
Shooter
13/09/2019
35
71
UNCHARTED: THE LOST LEGACY
PS4
SONY INTERACTIVE ENTERTAINMENT
16
Action
23/08/2017
36
15
STAR WARS JEDI: FALLEN ORDER
PS4
ELECTRONIC ARTS
16
Action
15/11/2019
37
103
ASSASSIN'S CREED SYNDICATE
PS4
UBISOFT
18
Action
23/10/2015
38
98
ASSASSIN'S CREED UNITY
PS4
UBISOFT
18
Action
14/11/2014
39
25
UNCHARTED 4: A THIEF'S END
PS4
SONY INTERACTIVE ENTERTAINMENT
16
Adventure
10/05/2016
40
104
HITMAN 2
PS4
WARNER BROS. INTERACTIVE
18
Action
09/11/2018
41
11
ASSASSIN'S CREED ORIGINS
PS4
UBISOFT
18
Action
27/10/2017
42
45
TOM CLANCY'S GHOST RECON: BREAKPOINT
PS4
UBISOFT
18
Shooter
01/10/2019
43
42
NEED FOR SPEED: RIVALS
PS4
ELECTRONIC ARTS
7
Racing
29/11/2013
44
35
CALL OF DUTY: WWII
PS4
ACTIVISION BLIZZARD
18
Shooter
03/11/2017
45
78
SEKIRO: SHADOWS DIE TWICE
PS4
ACTIVISION BLIZZARD
18
Action
22/03/2019
46
13
NEED FOR SPEED: HEAT
PS4
ELECTRONIC ARTS
16
Racing
08/11/2019
47
29
WRC 8: FIA WORLD RALLY CHAMPIONSHIP
PS4
BIGBEN INTERACTIVE
3
Racing
05/09/2019
48
33
JOURNEY TO THE SAVAGE PLANET
PS4
505 GAMES
16
Action
28/01/2020
49
38
UNCHARTED: THE NATHAN DRAKE COLLECTION
PS4
SONY INTERACTIVE ENTERTAINMENT
16
Action
07/10/2015
50
20
DARK SOULS III
PS4
BANDAI NAMCO ENTERTAINMENT
16
Role-Playing
12/04/2016
51
23
RESIDENT EVIL 7: BIOHAZARD
PS4
CAPCOM
18
Adventure
24/01/2017
52
350
MASS EFFECT: ANDROMEDA
PS4
ELECTRONIC ARTS
18
Role-Playing
23/03/2017
53
109
RAYMAN LEGENDS
PS4
UBISOFT
7
Action
20/02/2014
54
196
MIDDLE-EARTH: SHADOW OF WAR
PS4
WARNER BROS. INTERACTIVE
18
Action
10/10/2017
55
60
JUST DANCE 2020
PS4
UBISOFT
3
Family Entertainment
05/11/2019
56
216
BATTLEFIELD 1
PS4
ELECTRONIC ARTS
18
Shooter
18/10/2016
57
87
METRO REDUX
PS4
DEEP SILVER
18
Shooter
29/08/2014
58
80
FAR CRY NEW DAWN
PS4
UBISOFT
18
Shooter
15/02/2019
59
112
WWE 2K20
PS4
2K SPORTS
16
Fighting
22/10/2019
60
21
NARUTO SHIPPUDEN: ULTIMATE NINJA STORM 4
PS4
BANDAI NAMCO ENTERTAINMENT
12
Fighting
05/02/2016
61
36
BLAIR WITCH
PS4
DEEP SILVER
16
Adventure
31/01/2020
62
97
BATTLEFIELD V
PS4
ELECTRONIC ARTS
18
Shooter
15/11/2018
63
44
F1 2019
PS4
CODEMASTERS
3
Racing
25/06/2019
64
185
OVERWATCH
PS4
ACTIVISION BLIZZARD
12
Shooter
24/05/2016
65
63
STAR WARS BATTLEFRONT II
PS4
ELECTRONIC ARTS
16
Shooter
17/11/2017
66
182
DIABLO III: ETERNAL COLLECTION
PS4
ACTIVISION BLIZZARD
16
Role-Playing
27/06/2017
67
65
FARMING SIMULATOR 19
PS4
FOCUS HOME INTERACTIVE
3
Strategy
20/11/2018
68
47
SHADOW OF THE TOMB RAIDER
PS4
SQUARE ENIX
18
Adventure
12/09/2018
69
26
WATCH DOGS 2
PS4
UBISOFT
18
Action
15/11/2016
70
84
RATCHET & CLANK
PS4
SONY INTERACTIVE ENTERTAINMENT
7
Action
15/04/2016
71
50
CALL OF DUTY: INFINITE WARFARE
PS4
ACTIVISION BLIZZARD
18
Shooter
04/11/2016
72
40
BLOODBORNE
PS4
SONY INTERACTIVE ENTERTAINMENT
16
Role-Playing
25/03/2015
73
39
DRAGON BALL XENOVERSE
PS4
BANDAI NAMCO ENTERTAINMENT
12
Fighting
27/02/2015
73
79
THE SIMS 4
PS4
ELECTRONIC ARTS
12
Strategy
17/11/2017
75
92
ASSASSIN'S CREED: THE EZIO COLLECTION
PS4
UBISOFT
18
Action
18/11/2016
76
222
BATTLEFIELD 4
PS4
ELECTRONIC ARTS
18
Shooter
29/11/2013
77
77
TOMB RAIDER: DEFINITIVE EDITION
PS4
SQUARE ENIX
18
Adventure
31/01/2014
78
74
ASSETTO CORSA
PS4
505 GAMES
3
Racing
26/08/2016
79
86
CALL OF DUTY: MODERN WARFARE REMASTERED
PS4
ACTIVISION BLIZZARD
18
Shooter
04/10/2016
80
–
MONSTER ENERGY SUPERCROSS: THE OFFICIAL VIDEOGAME 3
PS4
MILESTONE
12
Racing
04/02/2020
81
99
LEGO CITY UNDERCOVER
PS4
WARNER BROS. INTERACTIVE
7
Action
07/04/2017
82
28
CALL OF DUTY: BLACK OPS III
PS4
ACTIVISION BLIZZARD
18
Shooter
06/11/2015
83
54
DRAGON BALL FIGHTERZ
PS4
BANDAI NAMCO ENTERTAINMENT
12
Fighting
26/01/2018
84
24
F1 2018
PS4
CODEMASTERS
3
Racing
24/08/2018
85
62
MOTOGP 19
PS4
MILESTONE
3
Racing
06/06/2019
86
73
THE ELDER SCROLLS V: SKYRIM: SPECIAL EDITION
PS4
BETHESDA SOFTWORKS
18
Role-Playing
28/10/2016
87
72
CALL OF DUTY: BLACK OPS 4
PS4
ACTIVISION BLIZZARD
18
Shooter
12/10/2018
88
66
METRO EXODUS
PS4
DEEP SILVER
18
Shooter
15/02/2019
89
127
MORTAL KOMBAT X
PS4
WARNER BROS. INTERACTIVE
18
Fighting
14/04/2015
90
121
ASSASSIN'S CREED III REMASTERED
PS4
UBISOFT
18
Action
29/03/2019
91
129
NBA 2K19
PS4
2K SPORTS
3
Sport Games
07/09/2018
92
226
DEVIL MAY CRY 5
PS4
CAPCOM
18
Action
08/03/2019
93
135
GOD OF WAR III REMASTERED
PS4
SONY INTERACTIVE ENTERTAINMENT
18
Action
15/07/2015
94
101
MONSTER HUNTER: WORLD
PS4
CAPCOM
16
Role-Playing
26/01/2018
95
55
ONE PIECE: PIRATE WARRIORS 3
PS4
BANDAI NAMCO ENTERTAINMENT
12
Adventure
28/08/2015
96
296
DIRT RALLY
PS4
CODEMASTERS
3
Racing
05/04/2016
97
68
DARK SOULS II: SCHOLAR OF THE FIRST SIN
PS4
BANDAI NAMCO ENTERTAINMENT
16
Role-Playing
02/04/2015
98
81
TEAM SONIC RACING
PS4
SEGA
3
Racing
21/05/2019
99
259
TOM CLANCY'S THE DIVISION
PS4
UBISOFT
18
Shooter
08/03/2016
100
144
SONIC FORCES
PS4
SEGA
7
Action
07/11/2017
101
64
KINGDOM HEARTS III
PS4
SQUARE ENIX
12
Role-Playing
29/01/2019
102
171
LEGO MARVEL SUPER HEROES 2
PS4
WARNER BROS. INTERACTIVE
7
Action
17/11/2017
103
69
FAR CRY PRIMAL
PS4
UBISOFT
18
Shooter
23/02/2016
104
61
TOM CLANCY'S GHOST RECON: WILDLANDS
PS4
UBISOFT
18
Shooter
07/03/2017
105
76
VALENTINO ROSSI THE GAME
PS4
MILESTONE
3
Racing
16/06/2016
106
163
FINAL FANTASY XV
PS4
SQUARE ENIX
16
Role-Playing
29/11/2016
107
338
WATCH DOGS
PS4
UBISOFT
18
Action
27/05/2014
108
150
EA SPORTS UFC 2
PS4
ELECTRONIC ARTS
16
Fighting
17/03/2016
109
200
LEGO WORLDS
PS4
WARNER BROS. INTERACTIVE
7
Adventure
08/03/2017
110
151
STEEP
PS4
UBISOFT
12
Sport Games
02/12/2016
111
174
LEGO DC SUPER-VILLAINS
PS4
WARNER BROS. INTERACTIVE
7
Action
17/10/2018
112
125
JUMANJI: THE VIDEO GAME
PS4
OUTRIGHT GAMES
12
Action
08/11/2019
113
177
BURNOUT PARADISE REMASTERED
PS4
ELECTRONIC ARTS
7
Racing
16/03/2018
114
387
SHADOW OF THE COLOSSUS
PS4
SONY INTERACTIVE ENTERTAINMENT
12
Adventure
07/02/2018
115
452
MIRROR'S EDGE CATALYST
PS4
ELECTRONIC ARTS
16
Action
09/06/2016
116
149
FIFA 17
PS4
ELECTRONIC ARTS
3
Sport Games
29/09/2016
117
219
INJUSTICE 2
PS4
WARNER BROS. INTERACTIVE
16
Fighting
18/05/2017
118
83
PLANTS VS. ZOMBIES: BATTLE FOR NEIGHBORVILLE
PS4
ELECTRONIC ARTS
7
Shooter
18/10/2019
119
130
SNIPER: GHOST WARRIOR CONTRACTS
PS4
CI GAMES
18
Shooter
22/11/2019
120
137
LEGO THE INCREDIBLES
PS4
WARNER BROS. INTERACTIVE
7
Action
13/07/2018
121
120
NIOH
PS4
SONY INTERACTIVE ENTERTAINMENT
18
Role-Playing
08/02/2017
122
195
FIFA 19
PS4
ELECTRONIC ARTS
3
Sport Games
25/09/2018
123
158
BATMAN: ARKHAM KNIGHT
PS4
WARNER BROS. INTERACTIVE
18
Action
23/06/2015
124
119
JUST CAUSE 4
PS4
SQUARE ENIX
18
Action
04/12/2018
125
212
LEGO MARVEL'S AVENGERS
PS4
WARNER BROS. INTERACTIVE
7
Action
27/01/2016
126
49
LIFE IS STRANGE: BEFORE THE STORM
PS4
SQUARE ENIX
16
Adventure
31/08/2017
127
96
AO TENNIS 2
PS4
BIGBEN INTERACTIVE
3
Sport Games
09/01/2020
128
189
LEGO HARRY POTTER COLLECTION
PS4
WARNER BROS. INTERACTIVE
7
Action
21/10/2016
129
31
STAR WARS BATTLEFRONT
PS4
ELECTRONIC ARTS
16
Action
17/11/2015
130
231
LEGO JURASSIC WORLD
PS4
WARNER BROS. INTERACTIVE
7
Action
10/06/2015
131
100
DIRT RALLY 2.0
PS4
CODEMASTERS
3
Racing
22/02/2019
132
145
HELLBLADE: SENUA'S SACRIFICE
PS4
505 GAMES
18
Action
04/12/2018
133
148
SID MEIER'S CIVILIZATION VI
PS4
2K GAMES
12
Strategy
22/11/2019
134
190
MADDEN NFL 20
PS4
ELECTRONIC ARTS
3
Sport Games
30/07/2019
135
53
RAID: WORLD WAR II
PS4
505 GAMES
18
Shooter
13/10/2017
136
221
ASSASSIN'S CREED: ROGUE REMASTERED
PS4
UBISOFT
18
Action
20/03/2018
136
56
RESIDENT EVIL TRIPLE PACK
PS4
CAPCOM
18
Adventure
13/09/2016
138
113
UNTIL DAWN
PS4
SONY INTERACTIVE ENTERTAINMENT
18
Adventure
26/08/2015
139
111
PLANTS VS. ZOMBIES: GARDEN WARFARE 2
PS4
ELECTRONIC ARTS
7
Strategy
25/02/2016
140
117
MOTOGP 18
PS4
MILESTONE
3
Racing
07/06/2018
141
201
LEGO STAR WARS: THE FORCE AWAKENS
PS4
WARNER BROS. INTERACTIVE
7
Action
28/06/2016
142
172
CARS 3: DRIVEN TO WIN
PS4
WARNER BROS. INTERACTIVE
7
Racing
12/07/2017
143
102
LIFE IS STRANGE 2
PS4
SQUARE ENIX
16
Adventure
26/09/2018
144
213
LEGO MARVEL SUPER HEROES
PS4
WARNER BROS. INTERACTIVE
7
Action
29/11/2013
145
115
ASSASSIN'S CREED ODYSSEY + ORIGINS: DOUBLE PACK
PS4
UBISOFT
18
Action
22/08/2019
146
166
GHOSTBUSTERS: THE VIDEO GAME REMASTERED
PS4
MAD DOG GAMES
12
Action
04/10/2019
147
258
BATMAN: RETURN TO ARKHAM
PS4
WARNER BROS. INTERACTIVE
16
Action
21/10/2016
148
157
THE DARK PICTURES: MAN OF MEDAN
PS4
BANDAI NAMCO ENTERTAINMENT
16
Adventure
30/08/2019
149
105
SOULCALIBUR VI
PS4
BANDAI NAMCO ENTERTAINMENT
16
Fighting
19/10/2018
150
142
JUMP FORCE
PS4
BANDAI NAMCO ENTERTAINMENT
12
Fighting
12/02/2019
151
205
THE LEGO MOVIE 2 VIDEOGAME
PS4
WARNER BROS. INTERACTIVE
7
Action
27/02/2019
152
124
FALLOUT 4
PS4
BETHESDA SOFTWORKS
18
Role-Playing
10/11/2015
152
56
THE ORDER: 1886
PS4
SONY INTERACTIVE ENTERTAINMENT
18
Shooter
20/02/2015
154
140
MINECRAFT: PLAYSTATION 4 EDITION
PS4
SONY INTERACTIVE ENTERTAINMENT
7
Adventure
03/10/2014
155
67
TITANFALL 2
PS4
ELECTRONIC ARTS
16
Shooter
28/10/2016
156
147
FINAL FANTASY X / X-2 HD REMASTER
PS4
SQUARE ENIX
12
Role-Playing
15/05/2015
157
267
THE OUTER WORLDS
PS4
PRIVATE DIVISION
18
Role-Playing
25/10/2019
158
138
LIFE IS STRANGE
PS4
SQUARE ENIX
16
Adventure
30/01/2015
159
58
FAR CRY 4
PS4
UBISOFT
18
Shooter
18/11/2014
160
95
FINAL FANTASY XII: THE ZODIAC AGE
PS4
SQUARE ENIX
16
Role-Playing
11/07/2017
161
254
SONIC MANIA
PS4
SEGA
3
Action
15/08/2017
162
146
LITTLEBIGPLANET 3
PS4
SONY INTERACTIVE ENTERTAINMENT
7
Action
26/11/2014
163
90
BATTLEFIELD HARDLINE
PS4
ELECTRONIC ARTS
18
Shooter
17/03/2015
164
245
THE LEGO NINJAGO MOVIE VIDEO GAME
PS4
WARNER BROS. INTERACTIVE
7
Action
22/09/2017
165
692
PROTOTYPE BIOHAZARD BUNDLE
PS4
ACTIVISION BLIZZARD
18
Adventure
22/07/2015
166
110
11-11: MEMORIES RETOLD
PS4
BANDAI NAMCO ENTERTAINMENT
12
Adventure
09/11/2018
167
156
JUST CAUSE 3
PS4
SQUARE ENIX
18
Action
01/12/2015
168
126
RIDE 3
PS4
MILESTONE
3
Racing
30/11/2018
169
159
DAYS GONE
PS4
SONY INTERACTIVE ENTERTAINMENT
18
Adventure
26/04/2019
170
192
MAFIA III
PS4
2K GAMES
18
Action
07/10/2016
171
165
WRECKFEST
PS4
THQ NORDIC
12
Racing
27/08/2019
172
208
GRID
PS4
CODEMASTERS
3
Racing
08/10/2019
173
82
DIRT 4
PS4
CODEMASTERS
3
Racing
09/06/2017
174
114
MIDDLE-EARTH: SHADOW OF MORDOR
PS4
WARNER BROS. INTERACTIVE
18
Action
03/10/2014
175
85
KINGDOM COME: DELIVERANCE
PS4
DEEP SILVER
18
Role-Playing
13/02/2018
176
295
HITMAN
PS4
WARNER BROS. INTERACTIVE
18
Action
17/05/2018
177
215
APEX LEGENDS
PS4
ELECTRONIC ARTS
12
Shooter
18/10/2019
178
210
SLIME RANCHER
PS4
SKYBOUND GAMES
3
Strategy
07/09/2018
179
283
LEGO BATMAN 3: BEYOND GOTHAM
PS4
WARNER BROS. INTERACTIVE
7
Action
14/11/2014
180
155
NIER: AUTOMATA
PS4
SQUARE ENIX
18
Role-Playing
10/03/2017
181
175
WRC 7: FIA WORLD RALLY CHAMPIONSHIP
PS4
BIGBEN INTERACTIVE
3
Racing
15/09/2017
181
160
MONSTER ENERGY SUPERCROSS: THE OFFICIAL VIDEOGAME 2
PS4
MILESTONE
12
Racing
08/02/2019
183
93
L.A. NOIRE
PS4
ROCKSTAR GAMES
18
Adventure
14/11/2017
184
253
ASSASSIN'S CREED CHRONICLES
PS4
UBISOFT
16
Action
09/02/2016
185
184
RESIDENT EVIL HD REMASTER
PS4
CAPCOM
18
Adventure
20/01/2015
186
186
ACE COMBAT 7: SKIES UNKNOWN
PS4
BANDAI NAMCO ENTERTAINMENT
12
Flight
18/01/2019
187
241
TRIALS RISING
PS4
UBISOFT
12
Racing
26/02/2019
188
166
CALL OF DUTY: GHOSTS
PS4
ACTIVISION BLIZZARD
16
Shooter
29/11/2013
189
252
UNRAVEL YARNY BUNDLE
PS4
ELECTRONIC ARTS
7
Action
24/07/2018
189
1.010
BATTLEFIELD V + EA SPORTS UFC 3
PS4
ELECTRONIC ARTS
18
Other Games/Compilations
15/11/2019
191
206
BIOSHOCK: THE COLLECTION
PS4
2K GAMES
18
Shooter
16/09/2016
192
106
KINGDOM HEARTS: THE STORY SO FAR
PS4
SQUARE ENIX
12
Role-Playing
29/03/2019
193
139
TENNIS WORLD TOUR
PS4
BIGBEN INTERACTIVE
3
Sport Games
22/05/2018
194
154
KINGDOM HEARTS HD 1.5 + 2.5 REMIX
PS4
SQUARE ENIX
12
Role-Playing
31/03/2017
195
131
KNOWLEDGE IS POWER
PS4
SONY INTERACTIVE ENTERTAINMENT
3
Family Entertainment
22/11/2017
196
194
DAYZ
PS4
SOLD OUT SOFTWARE
18
Adventure
15/10/2019
196
164
THE SINKING CITY
PS4
BIGBEN INTERACTIVE
18
Adventure
27/06/2019
198
178
GANG BEASTS
PS4
SKYBOUND GAMES
7
Family Entertainment
06/12/2019
199
169
JURASSIC WORLD: EVOLUTION
PS4
SOLD OUT SOFTWARE
16
Strategy
03/07/2018
199
183
TROPICO 6
PS4
KALYPSO MEDIA
16
Strategy
27/09/2019
ITALY Top 50 XBOX ONE W 6 2020
CP W6 2020
LP W5 2020
Title Name
Platform
Publisher
Pegi
Genre
Release Date
1
1
FIFA 20
XBOX ONE
ELECTRONIC ARTS
3
Sport Games
24/09/2019
2
4
GRAND THEFT AUTO V
XBOX ONE
ROCKSTAR GAMES
18
Action
18/11/2014
3
3
DRAGON BALL Z: KAKAROT
XBOX ONE
BANDAI NAMCO ENTERTAINMENT
12
Role-Playing
17/01/2020
4
2
CALL OF DUTY: MODERN WARFARE
XBOX ONE
ACTIVISION BLIZZARD
18
Shooter
25/10/2019
5
5
MINECRAFT
XBOX ONE
MICROSOFT
7
Adventure
20/09/2017
6
9
NBA 2K20
XBOX ONE
2K SPORTS
3
Sport Games
05/09/2019
7
17
CRASH BANDICOOT N. SANE TRILOGY
XBOX ONE
ACTIVISION BLIZZARD
7
Action
29/06/2018
8
–
ZOMBIE ARMY 4: DEAD WAR
XBOX ONE
SOLD OUT SALES & MARKETING
18
Shooter
04/02/2020
9
20
NARUTO SHIPPUDEN: ULTIMATE NINJA STORM 4
XBOX ONE
BANDAI NAMCO ENTERTAINMENT
12
Fighting
05/02/2016
10
538
HOMEFRONT: THE REVOLUTION
XBOX ONE
DEEP SILVER
18
Shooter
20/05/2016
11
13
CRASH TEAM RACING NITRO-FUELED
XBOX ONE
ACTIVISION BLIZZARD
7
Racing
21/06/2019
12
12
PLAYERUNKNOWN'S BATTLEGROUNDS
XBOX ONE
MICROSOFT
16
Shooter
12/12/2017
13
529
LEGO DIMENSIONS: STARTER PACK
XBOX ONE
WARNER BROS. INTERACTIVE
7
Children's Entertainment
29/09/2015
14
35
GEARS 5
XBOX ONE
MICROSOFT
18
Shooter
06/09/2019
15
224
THE SIMS 4
XBOX ONE
ELECTRONIC ARTS
12
Strategy
17/11/2017
16
31
SWORD ART ONLINE: FATAL BULLET
XBOX ONE
BANDAI NAMCO ENTERTAINMENT
12
Role-Playing
23/02/2018
17
18
FORZA HORIZON 4
XBOX ONE
MICROSOFT
3
Racing
28/09/2018
18
76
METRO EXODUS
XBOX ONE
DEEP SILVER
18
Shooter
15/02/2019
19
30
MY HERO ONE'S JUSTICE
XBOX ONE
BANDAI NAMCO ENTERTAINMENT
12
Fighting
26/10/2018
20
7
TOM CLANCY'S RAINBOW SIX SIEGE
XBOX ONE
UBISOFT
18
Shooter
01/12/2015
21
11
ASSASSIN'S CREED ODYSSEY
XBOX ONE
UBISOFT
18
Action
02/10/2018
22
6
RED DEAD REDEMPTION 2
XBOX ONE
ROCKSTAR GAMES
18
Action
26/10/2018
23
21
TOM CLANCY'S GHOST RECON: BREAKPOINT
XBOX ONE
UBISOFT
18
Shooter
01/10/2019
24
–
AGONY
XBOX ONE
RAVENSCOURT
18
Adventure
29/05/2018
25
22
FAR CRY 5
XBOX ONE
UBISOFT
18
Shooter
27/03/2018
26
14
CRACKDOWN 3
XBOX ONE
MICROSOFT
16
Action
15/02/2019
27
95
SPYRO REIGNITED TRILOGY
XBOX ONE
ACTIVISION BLIZZARD
7
Action
13/11/2018
28
16
TOM CLANCY'S THE DIVISION 2
XBOX ONE
UBISOFT
18
Shooter
12/03/2019
29
335
METRO: 2033 REDUX
XBOX ONE
DEEP SILVER
18
Shooter
29/08/2014
30
28
JOURNEY TO THE SAVAGE PLANET
XBOX ONE
505 GAMES
16
Action
28/01/2020
31
44
RESIDENT EVIL 2
XBOX ONE
CAPCOM
18
Adventure
25/01/2019
32
223
DAKAR 18
XBOX ONE
DEEP SILVER
3
Racing
25/09/2018
33
10
NEED FOR SPEED: HEAT
XBOX ONE
ELECTRONIC ARTS
16
Racing
08/11/2019
34
57
ONE PIECE: BURNING BLOOD
XBOX ONE
BANDAI NAMCO ENTERTAINMENT
12
Fighting
03/06/2016
35
274
DIABLO III: ETERNAL COLLECTION
XBOX ONE
ACTIVISION BLIZZARD
16
Role-Playing
27/06/2017
36
37
CALL OF DUTY: INFINITE WARFARE
XBOX ONE
ACTIVISION BLIZZARD
18
Shooter
04/11/2016
37
27
WRC 8: FIA WORLD RALLY CHAMPIONSHIP
XBOX ONE
BIGBEN INTERACTIVE
3
Racing
05/09/2019
38
359
MONSTER ENERGY SUPERCROSS: THE OFFICIAL VIDEOGAME 3
XBOX ONE
MILESTONE
12
Racing
31/01/2020
39
304
SAINTS ROW IV: RE-ELECTED + GAT OUT OF HELL
XBOX ONE
DEEP SILVER
18
Action
23/01/2015
40
15
DRAGON BALL XENOVERSE 2
XBOX ONE
BANDAI NAMCO ENTERTAINMENT
12
Fighting
28/10/2016
41
106
OVERWATCH
XBOX ONE
ACTIVISION BLIZZARD
12
Shooter
24/05/2016
42
24
STAR WARS JEDI: FALLEN ORDER
XBOX ONE
ELECTRONIC ARTS
16
Action
15/11/2019
43
25
FAR CRY NEW DAWN
XBOX ONE
UBISOFT
18
Shooter
15/02/2019
44
203
BORDERLANDS 3
XBOX ONE
2K GAMES
18
Shooter
13/09/2019
45
73
THE LEGO NINJAGO MOVIE VIDEO GAME
XBOX ONE
WARNER BROS. INTERACTIVE
7
Action
27/09/2017
46
23
FORZA MOTORSPORT 7
XBOX ONE
MICROSOFT
3
Racing
29/09/2017
47
26
STAR WARS BATTLEFRONT II
XBOX ONE
ELECTRONIC ARTS
16
Shooter
17/11/2017
48
56
SEKIRO: SHADOWS DIE TWICE
XBOX ONE
ACTIVISION BLIZZARD
18
Action
22/03/2019
49
36
BLAIR WITCH
XBOX ONE
DEEP SILVER
16
Adventure
31/01/2020
49
60
RAID: WORLD WAR II
XBOX ONE
505 GAMES
18
Shooter
13/10/2017
51
42
BATTLEFIELD V
XBOX ONE
ELECTRONIC ARTS
18
Shooter
15/11/2018
52
47
CALL OF DUTY: WWII
XBOX ONE
ACTIVISION BLIZZARD
18
Shooter
03/11/2017
53
8
MORTAL KOMBAT 11
XBOX ONE
WARNER BROS. INTERACTIVE
18
Fighting
23/04/2019
54
89
FIFA 19
XBOX ONE
ELECTRONIC ARTS
3
Sport Games
25/09/2018
54
38
EA SPORTS UFC 2
XBOX ONE
ELECTRONIC ARTS
16
Fighting
17/03/2016
56
33
KINGDOM HEARTS III
XBOX ONE
SQUARE ENIX
12
Role-Playing
29/01/2019
57
50
FARMING SIMULATOR 19
XBOX ONE
FOCUS HOME INTERACTIVE
3
Strategy
20/11/2018
58
40
ASSASSIN'S CREED ORIGINS
XBOX ONE
UBISOFT
18
Action
27/10/2017
59
70
MOTOGP 19
XBOX ONE
MILESTONE
3
Racing
06/06/2019
60
39
ASSETTO CORSA
XBOX ONE
505 GAMES
3
Racing
26/08/2016
61
529
DEAD ISLAND: DEFINITIVE COLLECTION
XBOX ONE
DEEP SILVER
18
Adventure
31/05/2016
62
423
DEADLIGHT: DIRECTOR'S CUT
XBOX ONE
DEEP SILVER
18
Action
21/06/2016
63
59
ONE PIECE: WORLD SEEKER
XBOX ONE
BANDAI NAMCO ENTERTAINMENT
12
Action
15/03/2019
64
78
TOM CLANCY'S GHOST RECON: WILDLANDS
XBOX ONE
UBISOFT
18
Shooter
07/03/2017
65
29
ASSASSIN'S CREED: THE EZIO COLLECTION
XBOX ONE
UBISOFT
18
Action
17/11/2016
66
155
LEGO HARRY POTTER COLLECTION
XBOX ONE
WARNER BROS. INTERACTIVE
7
Action
30/10/2018
67
19
SEA OF THIEVES
XBOX ONE
MICROSOFT
12
Role-Playing
19/03/2018
68
96
TENNIS WORLD TOUR
XBOX ONE
BIGBEN INTERACTIVE
3
Sport Games
22/05/2018
69
101
ROCKET LEAGUE
XBOX ONE
WARNER BROS. INTERACTIVE
3
Sport Games
01/12/2017
70
53
THE WITCHER 3: WILD HUNT
XBOX ONE
CD PROJEKT
18
Role-Playing
19/05/2015
71
–
KONA
XBOX ONE
RAVENSCOURT
16
Action
17/03/2017
72
54
JUST DANCE 2020
XBOX ONE
UBISOFT
3
Family Entertainment
05/11/2019
73
86
EFOOTBALL PRO EVOLUTION SOCCER 2020
XBOX ONE
KONAMI
3
Sport Games
10/09/2019
74
136
RIDE 3
XBOX ONE
MILESTONE
3
Racing
30/11/2018
75
64
WWE 2K20
XBOX ONE
2K SPORTS
16
Fighting
22/10/2019
76
51
RESIDENT EVIL 7: BIOHAZARD
XBOX ONE
CAPCOM
18
Adventure
24/01/2017
77
94
ACE COMBAT 7: SKIES UNKNOWN
XBOX ONE
BANDAI NAMCO ENTERTAINMENT
12
Flight
18/01/2019
78
120
SNIPER: GHOST WARRIOR CONTRACTS
XBOX ONE
CI GAMES
18
Shooter
22/11/2019
79
81
MONSTER HUNTER: WORLD
XBOX ONE
CAPCOM
16
Role-Playing
26/01/2018
80
48
TEKKEN 7
XBOX ONE
BANDAI NAMCO ENTERTAINMENT
16
Fighting
02/06/2017
81
123
MIDDLE-EARTH: SHADOW OF WAR
XBOX ONE
WARNER BROS. INTERACTIVE
18
Action
10/10/2017
82
85
LEGO CITY UNDERCOVER
XBOX ONE
WARNER BROS. INTERACTIVE
7
Action
05/04/2017
83
212
KINGDOM COME: DELIVERANCE
XBOX ONE
DEEP SILVER
18
Role-Playing
13/02/2018
84
66
WRECKFEST
XBOX ONE
THQ NORDIC
12
Racing
27/08/2019
85
69
CALL OF DUTY: BLACK OPS 4
XBOX ONE
ACTIVISION BLIZZARD
18
Shooter
12/10/2018
86
58
INJUSTICE 2
XBOX ONE
WARNER BROS. INTERACTIVE
16
Fighting
18/05/2017
87
354
AGENTS OF MAYHEM
XBOX ONE
DEEP SILVER
18
Action
18/08/2017
88
226
THE OUTER WORLDS
XBOX ONE
PRIVATE DIVISION
18
Role-Playing
25/10/2019
89
354
OUTWARD
XBOX ONE
DEEP SILVER
12
Role-Playing
26/03/2019
90
102
FIFA 18
XBOX ONE
ELECTRONIC ARTS
3
Sport Games
26/09/2017
90
139
NARUTO SHIPPUDEN: ULTIMATE NINJA STORM TRILOGY
XBOX ONE
BANDAI NAMCO ENTERTAINMENT
12
Fighting
25/08/2017
92
167
LEGO MARVEL SUPER HEROES 2
XBOX ONE
WARNER BROS. INTERACTIVE
7
Action
15/11/2017
93
198
LEGO DC SUPER-VILLAINS
XBOX ONE
WARNER BROS. INTERACTIVE
7
Action
17/10/2018
94
62
SHADOW OF THE TOMB RAIDER
XBOX ONE
SQUARE ENIX
18
Adventure
12/09/2018
95
77
JUST CAUSE 4
XBOX ONE
SQUARE ENIX
18
Action
04/12/2018
96
150
PLANTS VS. ZOMBIES: GARDEN WARFARE 2
XBOX ONE
ELECTRONIC ARTS
7
Strategy
25/02/2016
96
117
DARK SOULS: REMASTERED
XBOX ONE
BANDAI NAMCO ENTERTAINMENT
16
Role-Playing
25/05/2018
96
257
THE SURGE
XBOX ONE
FOCUS HOME INTERACTIVE
18
Role-Playing
16/05/2017
99
91
CALL OF DUTY: ADVANCED WARFARE
XBOX ONE
ACTIVISION BLIZZARD
18
Shooter
03/11/2014
100
131
NBA 2K18
XBOX ONE
2K SPORTS
3
Sport Games
15/09/2017
101
90
FINAL FANTASY XV
XBOX ONE
SQUARE ENIX
16
Role-Playing
29/11/2016
102
67
11-11: MEMORIES RETOLD
XBOX ONE
BANDAI NAMCO ENTERTAINMENT
12
Adventure
09/11/2018
102
63
DARK SOULS III
XBOX ONE
BANDAI NAMCO ENTERTAINMENT
16
Role-Playing
12/04/2016
104
174
BATTLEFIELD 4
XBOX ONE
ELECTRONIC ARTS
18
Shooter
22/11/2013
105
121
F1 2018
XBOX ONE
CODEMASTERS
3
Racing
24/08/2018
105
212
CONTROL
XBOX ONE
505 GAMES
16
Shooter
27/08/2019
107
61
LIFE IS STRANGE: BEFORE THE STORM
XBOX ONE
SQUARE ENIX
16
Adventure
31/08/2017
108
434
WATCH DOGS
XBOX ONE
UBISOFT
18
Action
27/05/2014
109
45
DRAGON BALL FIGHTERZ
XBOX ONE
BANDAI NAMCO ENTERTAINMENT
12
Fighting
26/01/2018
110
48
THE CREW 2
XBOX ONE
UBISOFT
12
Racing
29/06/2018
110
78
WATCH DOGS 2
XBOX ONE
UBISOFT
18
Action
15/11/2016
112
–
THIS WAR OF MINE: THE LITTLE ONES
XBOX ONE
DEEP SILVER
18
Strategy
29/01/2016
113
104
MORTAL KOMBAT XL
XBOX ONE
WARNER BROS. INTERACTIVE
18
Fighting
01/03/2016
114
122
ASSASSIN'S CREED IV: BLACK FLAG
XBOX ONE
UBISOFT
18
Action
22/11/2013
115
71
FOR HONOR
XBOX ONE
UBISOFT
18
Action
14/02/2017
116
128
THE ELDER SCROLLS V: SKYRIM: SPECIAL EDITION
XBOX ONE
BETHESDA SOFTWORKS
18
Role-Playing
28/10/2016
117
130
AO TENNIS 2
XBOX ONE
BIGBEN INTERACTIVE
3
Sport Games
09/01/2020
117
108
HITMAN 2
XBOX ONE
WARNER BROS. INTERACTIVE
18
Action
09/11/2018
119
99
MXGP 2019
XBOX ONE
MILESTONE
3
Racing
27/08/2019
120
45
PLANTS VS. ZOMBIES: BATTLE FOR NEIGHBORVILLE
XBOX ONE
ELECTRONIC ARTS
7
Shooter
18/10/2019
121
84
STATE OF DECAY 2
XBOX ONE
MICROSOFT
18
Adventure
22/05/2018
122
34
PILLARS OF ETERNITY II: DEADFIRE
XBOX ONE
THQ NORDIC
16
Role-Playing
28/01/2020
123
100
THE SINKING CITY
XBOX ONE
BIGBEN INTERACTIVE
18
Adventure
27/06/2019
123
170
DOOM SLAYERS COLLECTION
XBOX ONE
BETHESDA SOFTWORKS
18
Shooter
13/12/2019
125
107
ASSASSIN'S CREED UNITY
XBOX ONE
UBISOFT
18
Action
13/11/2014
126
116
SID MEIER'S CIVILIZATION VI
XBOX ONE
2K GAMES
12
Strategy
22/11/2019
127
87
GEARS OF WAR 4
XBOX ONE
MICROSOFT
18
Shooter
11/10/2016
128
143
BATTLEFIELD 1
XBOX ONE
ELECTRONIC ARTS
18
Shooter
21/10/2016
129
297
JUST DANCE 2019
XBOX ONE
UBISOFT
3
Family Entertainment
25/10/2018
129
234
MASS EFFECT: ANDROMEDA
XBOX ONE
ELECTRONIC ARTS
18
Role-Playing
23/03/2017
131
529
VAMPYR
XBOX ONE
FOCUS HOME INTERACTIVE
18
Role-Playing
05/06/2018
132
137
LEGO WORLDS
XBOX ONE
WARNER BROS. INTERACTIVE
7
Adventure
08/03/2017
133
159
FALLOUT 4
XBOX ONE
BETHESDA SOFTWORKS
18
Role-Playing
10/11/2015
134
88
TEAM SONIC RACING
XBOX ONE
SEGA
3
Racing
21/05/2019
134
97
THE EVIL WITHIN 2
XBOX ONE
BETHESDA SOFTWORKS
18
Adventure
13/10/2017
136
152
STAR WARS BATTLEFRONT
XBOX ONE
ELECTRONIC ARTS
16
Action
19/11/2015
137
124
NEED FOR SPEED: PAYBACK
XBOX ONE
ELECTRONIC ARTS
12
Racing
10/11/2017
138
156
MOTOGP 18
XBOX ONE
MILESTONE
3
Racing
07/06/2018
139
115
BATMAN: ARKHAM KNIGHT
XBOX ONE
WARNER BROS. INTERACTIVE
18
Action
23/06/2015
140
41
LEGO STAR WARS: THE FORCE AWAKENS
XBOX ONE
WARNER BROS. INTERACTIVE
7
Action
28/06/2016
141
82
LEGO JURASSIC WORLD
XBOX ONE
WARNER BROS. INTERACTIVE
7
Action
10/06/2015
142
204
MONOPOLY PLUS
XBOX ONE
UBISOFT
3
Casual Games
01/09/2014
142
–
CRASH BANDICOOT BUNDLE: N. SANE TRILOGY + CRASH TEAM RACING NITRO-FUELED
XBOX ONE
ACTIVISION BLIZZARD
7
Other Games/Compilations
21/11/2019
142
55
ANTHEM
XBOX ONE
ELECTRONIC ARTS
16
Role-Playing
22/02/2019
142
–
SAINTS ROW IV: RE-ELECTED
XBOX ONE
DEEP SILVER
18
Action
23/01/2015
146
98
ASSASSIN'S CREED: ROGUE REMASTERED
XBOX ONE
UBISOFT
18
Action
20/03/2018
147
128
GRID
XBOX ONE
CODEMASTERS
3
Racing
08/10/2019
147
91
NBA 2K19
XBOX ONE
2K SPORTS
3
Sport Games
07/09/2018
149
80
F1 2019
XBOX ONE
CODEMASTERS
3
Racing
25/06/2019
150
75
SUPER LUCKY`S TALE
XBOX ONE
MICROSOFT
3
Action
07/11/2017
151
181
DRAGON BALL XENOVERSE
XBOX ONE
BANDAI NAMCO ENTERTAINMENT
12
Fighting
27/02/2015
151
52
EA SPORTS UFC 3
XBOX ONE
ELECTRONIC ARTS
16
Fighting
02/02/2018
153
264
JUMANJI: THE VIDEO GAME
XBOX ONE
OUTRIGHT GAMES
12
Action
08/11/2019
154
139
TITANFALL 2
XBOX ONE
ELECTRONIC ARTS
16
Shooter
28/10/2016
155
188
ARK: SURVIVAL EVOLVED
XBOX ONE
STUDIO WILDCARD
16
Adventure
29/08/2017
156
242
FORZA MOTORSPORT 6
XBOX ONE
MICROSOFT
3
Racing
18/09/2015
156
145
WRC 7: FIA WORLD RALLY CHAMPIONSHIP
XBOX ONE
BIGBEN INTERACTIVE
3
Racing
15/09/2017
156
145
TERMINATOR: RESISTANCE
XBOX ONE
REEF ENTERTAINMENT
16
Shooter
15/11/2019
156
212
RISE OF THE TOMB RAIDER
XBOX ONE
SQUARE ENIX
18
Adventure
13/11/2015
160
193
FALLOUT 76
XBOX ONE
BETHESDA SOFTWORKS
18
Role-Playing
14/11/2018
161
166
CALL OF DUTY: BLACK OPS III
XBOX ONE
ACTIVISION BLIZZARD
18
Shooter
06/11/2015
162
174
BURNOUT PARADISE REMASTERED
XBOX ONE
ELECTRONIC ARTS
7
Racing
16/03/2018
163
110
JUMP FORCE
XBOX ONE
BANDAI NAMCO ENTERTAINMENT
12
Fighting
12/02/2019
164
255
RESIDENT EVIL 5
XBOX ONE
CAPCOM
18
Adventure
28/06/2016
165
232
FAR CRY 3: CLASSIC EDITION
XBOX ONE
UBISOFT
18
Shooter
26/06/2018
166
238
LEGO MARVEL SUPER HEROES
XBOX ONE
WARNER BROS. INTERACTIVE
7
Action
22/11/2013
167
32
PRO EVOLUTION SOCCER 2019
XBOX ONE
KONAMI
3
Sport Games
30/08/2018
167
217
DEVIL MAY CRY: HD COLLECTION
XBOX ONE
CAPCOM
16
Action
13/03/2018
167
274
WORLD WAR Z
XBOX ONE
MAD DOG GAMES
18
Action
16/04/2019
170
162
WWE 2K18
XBOX ONE
2K SPORTS
16
Fighting
17/10/2017
170
378
DEAD BY DAYLIGHT
XBOX ONE
505 GAMES
18
Adventure
23/06/2017
172
148
INDIVISIBLE
XBOX ONE
505 GAMES
7
Role-Playing
11/10/2019
173
–
CRASH TEAM RACING NITRO-FUELED + SPYRO REIGNITED TRILOGY
XBOX ONE
ACTIVISION BLIZZARD
7
Other Games/Compilations
21/11/2019
173
378
DREAMFALL CHAPTERS
XBOX ONE
DEEP SILVER
16
Adventure
05/05/2017
173
604
METRO: LAST LIGHT REDUX
XBOX ONE
DEEP SILVER
18
Shooter
29/08/2014
176
126
THE DARK PICTURES: MAN OF MEDAN
XBOX ONE
BANDAI NAMCO ENTERTAINMENT
16
Adventure
30/08/2019
176
132
SOULCALIBUR VI
XBOX ONE
BANDAI NAMCO ENTERTAINMENT
16
Fighting
19/10/2018
178
168
THE LEGO MOVIE 2 VIDEOGAME
XBOX ONE
WARNER BROS. INTERACTIVE
7
Action
27/02/2019
179
105
FARMING SIMULATOR 17
XBOX ONE
FOCUS HOME INTERACTIVE
3
Strategy
24/10/2016
180
83
FAR CRY 4
XBOX ONE
UBISOFT
18
Shooter
18/11/2014
181
179
HALO: THE MASTER CHIEF COLLECTION
XBOX ONE
MICROSOFT
16
Shooter
11/11/2014
182
180
RESIDENT EVIL 4
XBOX ONE
CAPCOM
18
Adventure
30/08/2016
183
–
CRASH + SPYRO TRIPLE PLAY BUNDLE
XBOX ONE
ACTIVISION BLIZZARD
7
Other Games/Compilations
17/12/2019
184
204
STARLINK: BATTLE FOR ATLAS STARTER PACK
XBOX ONE
UBISOFT
7
Flight
16/10/2018
184
118
ASSASSIN'S CREED III REMASTERED
XBOX ONE
UBISOFT
18
Action
29/03/2019
186
239
CARS 3: DRIVEN TO WIN
XBOX ONE
WARNER BROS. INTERACTIVE
7
Racing
12/07/2017
187
114
DIRT RALLY 2.0
XBOX ONE
CODEMASTERS
3
Racing
26/02/2019
188
353
LEGO BATMAN 3: BEYOND GOTHAM
XBOX ONE
WARNER BROS. INTERACTIVE
7
Action
12/11/2014
189
240
BATMAN: RETURN TO ARKHAM
XBOX ONE
WARNER BROS. INTERACTIVE
16
Action
20/10/2016
190
242
TT ISLE OF MAN: RIDE ON THE EDGE
XBOX ONE
BIGBEN INTERACTIVE
3
Racing
06/03/2018
190
274
CAR MECHANIC SIMULATOR
XBOX ONE
RAVENSCOURT
3
Strategy
25/06/2019
190
194
RESIDENT EVIL: REVELATIONS
XBOX ONE
CAPCOM
16
Adventure
29/08/2017
193
212
THE EVIL WITHIN
XBOX ONE
BETHESDA SOFTWORKS
18
Adventure
14/10/2014
194
274
INSIDE + LIMBO
XBOX ONE
505 GAMES
18
Action
15/09/2017
195
138
LIFE IS STRANGE
XBOX ONE
SQUARE ENIX
16
Adventure
30/01/2015
196
187
VALENTINO ROSSI THE GAME
XBOX ONE
MILESTONE
3
Racing
16/06/2016
196
178
L.A. NOIRE
XBOX ONE
ROCKSTAR GAMES
18
Adventure
14/11/2017
198
604
MXGP 2: THE OFFICIAL MOTOCROSS VIDEOGAME
XBOX ONE
MILESTONE
3
Racing
07/04/2016
198
259
GREEDFALL
XBOX ONE
FOCUS HOME INTERACTIVE
16
Role-Playing
10/09/2019
198
529
RESIDENT EVIL: ORIGINS COLLECTION
XBOX ONE
CAPCOM
18
Adventure
22/01/2016
ITALY Top 50 PC W 6 2020
CP W6 2020
LP W5 2020
Title Name
Platform
Publisher
Pegi
Genre
Release Date
1
1
GRAND THEFT AUTO V
PC
ROCKSTAR GAMES
18
Action
14/04/2015
2
5
TOM CLANCY'S RAINBOW SIX SIEGE
PC
UBISOFT
18
Shooter
01/12/2015
3
242
BATTLEFLEET GOTHIC: ARMADA II
PC
FOCUS HOME INTERACTIVE
12
Strategy
24/01/2019
4
280
GREEDFALL
PC
FOCUS HOME INTERACTIVE
16
Role-Playing
10/09/2019
5
4
RED DEAD REDEMPTION 2
PC
ROCKSTAR GAMES
18
Action
05/12/2019
6
12
DIRT RALLY 2.0
PC
CODEMASTERS
3
Racing
22/02/2019
7
6
BULLY: SCHOLARSHIP EDITION
PC
ROCKSTAR GAMES
16
Action
21/10/2008
8
3
FOOTBALL MANAGER 2020
PC
SEGA
3
Sport Games
19/11/2019
9
15
MONSTER HUNTER: WORLD
PC
CAPCOM
16
Role-Playing
09/08/2018
10
342
THE CREW 2
PC
UBISOFT
12
Racing
29/06/2018
11
8
GRAND THEFT AUTO: SAN ANDREAS
PC
ROCKSTAR GAMES
18
Action
10/06/2005
12
16
FARMING SIMULATOR 19
PC
FOCUS HOME INTERACTIVE
3
Strategy
20/11/2018
13
2
A PLAGUE TALE: INNOCENCE
PC
FOCUS HOME INTERACTIVE
18
Adventure
14/05/2019
14
10
SPYRO REIGNITED TRILOGY
PC
ACTIVISION BLIZZARD
7
Action
03/09/2019
15
543
WATCH DOGS 2
PC
UBISOFT
18
Action
29/11/2016
16
148
MAGICKA 2
PC
PARADOX INTERACTIVE
16
Action
26/05/2015
17
14
CRASH BANDICOOT N. SANE TRILOGY
PC
ACTIVISION BLIZZARD
7
Action
29/06/2018
18
17
DRAGON BALL Z: KAKAROT
PC
BANDAI NAMCO ENTERTAINMENT
12
Role-Playing
17/01/2020
18
9
GRAND THEFT AUTO: THE TRILOGY
PC
ROCKSTAR GAMES
18
Action
07/01/2011
20
26
F1 2019
PC
CODEMASTERS
3
Racing
25/06/2019
20
409
STREET FIGHTER V
PC
CAPCOM
12
Fighting
16/02/2016
22
34
THE SIMS 4
PC
ELECTRONIC ARTS
12
Strategy
04/09/2014
23
7
UNO
PC
UBISOFT
3
Casual Games
08/12/2016
24
21
FIFA 19
PC
ELECTRONIC ARTS
3
Sport Games
28/09/2018
25
79
DISNEY PRINCESS: FASHION BOUTIQUE
PC
DISNEY INTERACTIVE STUDIOS
N/A
Other Games/Compilations
30/09/2002
26
35
FINAL FANTASY XIV: A REALM REBORN
PC
SQUARE ENIX
16
Role-Playing
27/08/2013
27
160
CAESAR III
PC
SIERRA
N/A
Strategy
29/08/2016
28
411
PHARAOH + CLEOPATRA
PC
ACTIVISION BLIZZARD
3
Strategy
15/12/2016
29
85
DISNEY'S MAGIC ENGLISH
PC
DISNEY INTERACTIVE STUDIOS
3
Other Games/Compilations
01/01/2011
30
27
F1 2018
PC
CODEMASTERS
3
Racing
24/08/2018
31
705
WATCH DOGS
PC
UBISOFT
18
Action
27/05/2014
32
97
FARMING GIANT
PC
UIG ENTERTAINMENT
3
Strategy
05/10/2012
33
41
CALL OF DUTY: WWII
PC
ACTIVISION BLIZZARD
18
Shooter
03/11/2017
34
119
PRO CYCLING MANAGER 2019
PC
BIGBEN INTERACTIVE
3
Sport Games
27/06/2019
35
22
FIFA 20
PC
ELECTRONIC ARTS
3
Sport Games
27/09/2019
36
11
L.A. NOIRE: THE COMPLETE EDITION
PC
ROCKSTAR GAMES
18
Adventure
11/11/2011
37
18
MONOPOLY PLUS
PC
UBISOFT
3
Casual Games
07/09/2017
38
55
DIRT 4
PC
CODEMASTERS
3
Racing
09/06/2017
39
31
OTHERS
PC
UNKNOWN
N/A
N/A
01/01/2000
40
59
CITIES: SKYLINES
PC
PARADOX INTERACTIVE
3
Strategy
10/03/2015
41
85
GRAVEL
PC
MILESTONE
3
Racing
27/02/2018
41
40
DEAD ISLAND: EPIDEMIC
PC
DEEP SILVER
16
Adventure
27/06/2014
41
79
CALL OF DUTY: BLACK OPS 4
PC
ACTIVISION BLIZZARD
18
Shooter
12/10/2018
44
46
BLOOD BOWL 2
PC
FOCUS HOME INTERACTIVE
16
Sport Games
22/09/2015
45
705
TYRANNY
PC
PARADOX INTERACTIVE
16
Role-Playing
10/11/2016
46
97
MONSTER ENERGY SUPERCROSS: THE OFFICIAL VIDEOGAME
PC
MILESTONE
3
Racing
13/02/2018
46
36
STREET FIGHTER X TEKKEN
PC
CAPCOM
12
Fighting
11/05/2012
48
37
RESIDENT EVIL 2
PC
CAPCOM
18
Adventure
25/01/2019
49
132
MXGP 2: THE OFFICIAL MOTOCROSS VIDEOGAME
PC
MILESTONE
3
Racing
07/04/2016
49
196
AGE OF EMPIRES II: DEFINITIVE EDITION
PC
MICROSOFT
12
Strategy
14/11/2019
49
132
STARCRAFT II: LEGACY OF THE VOID
PC
ACTIVISION BLIZZARD
16
Strategy
10/11/2015
52
20
MAX PAYNE 3: COMPLETE EDITION
PC
ROCKSTAR GAMES
18
Shooter
22/11/2012
53
88
FINAL FANTASY VII
PC
SQUARE ENIX
12
Role-Playing
04/07/2013
53
987
BATTLEFLEET GOTHIC: ARMADA
PC
FOCUS HOME INTERACTIVE
16
Strategy
21/04/2016
53
91
FOR HONOR
PC
UBISOFT
18
Action
14/02/2017
53
22
BATTLEFIELD 1
PC
ELECTRONIC ARTS
18
Shooter
21/10/2016
57
210
MINECRAFT
PC
MICROSOFT
7
Adventure
09/10/2018
58
59
TOTAL WAR: ROME II
PC
SEGA
16
Strategy
02/09/2013
59
29
HEARTS OF IRON IV
PC
PARADOX INTERACTIVE
7
Strategy
06/06/2016
60
146
AGENTS OF MAYHEM
PC
DEEP SILVER
18
Action
15/08/2017
61
44
THE SIMS 4 BUNDLE: THE SIMS 4 + THE SIMS 4 – GET FAMOUS
PC
ELECTRONIC ARTS
12
Strategy
16/11/2018
61
88
CALL OF DUTY: MODERN WARFARE 2
PC
ACTIVISION BLIZZARD
18
Shooter
10/11/2009
63
107
TENNIS WORLD TOUR
PC
BIGBEN INTERACTIVE
3
Sport Games
12/06/2018
63
38
AER: MEMORIES OF OLD
PC
DAEDALIC ENTERTAINMENT
7
Adventure
25/10/2017
63
79
SYMMETRY
PC
IMGN.PRO
12
Casual Games
20/04/2018
66
167
DARK SOULS: REMASTERED
PC
BANDAI NAMCO ENTERTAINMENT
16
Role-Playing
24/05/2018
66
543
SHADOWRUN: DRAGONFALL – DIRECTOR'S CUT
PC
PARADOX INTERACTIVE
16
Role-Playing
18/09/2014
66
33
MAX PAYNE 3
PC
ROCKSTAR GAMES
18
Shooter
01/06/2012
69
24
FOOTBALL MANAGER 2019
PC
SEGA
3
Sport Games
02/11/2018
69
107
PRO EVOLUTION SOCCER 2013
PC
KONAMI
3
Sport Games
17/09/2012
69
253
CROOKZ: THE BIG HEIST
PC
KALYPSO MEDIA
16
Strategy
25/08/2015
72
206
SUPREME COMMANDER 2
PC
SQUARE ENIX
7
Strategy
02/03/2010
73
28
SEKIRO: SHADOWS DIE TWICE
PC
ACTIVISION BLIZZARD
18
Action
22/03/2019
74
74
CRAZY MACHINES
PC
WENDROS
3
Casual Games
01/02/2004
74
127
MICRO MACHINES WORLD SERIES
PC
CODEMASTERS
7
Racing
30/06/2017
74
107
MONSTER ENERGY SUPERCROSS: THE OFFICIAL VIDEOGAME 2
PC
MILESTONE
12
Racing
08/02/2019
74
132
WOLFENSTEIN: YOUNGBLOOD
PC
BETHESDA SOFTWORKS
18
Shooter
26/07/2019
78
362
WARHAMMER: CHAOSBANE
PC
BIGBEN INTERACTIVE
16
Action
04/06/2019
79
43
PILLARS OF ETERNITY
PC
PARADOX INTERACTIVE
16
Role-Playing
26/03/2015
80
498
CAESAR IV
PC
ACTIVISION BLIZZARD
12
Strategy
29/08/2016
80
19
GRAND THEFT AUTO: EPISODES FROM LIBERTY CITY
PC
ROCKSTAR GAMES
18
Action
13/04/2010
82
290
DONALD DUCK: QUACK ATTACK
PC
UBISOFT
N/A
Action
09/11/2000
82
107
MOTOGP 17
PC
MILESTONE
3
Racing
15/06/2017
82
210
NBA 2K15
PC
2K SPORTS
3
Sport Games
07/10/2014
82
183
FARM MECHANIC SIMULATOR 2015
PC
RAVENSCOURT
3
Strategy
24/04/2015
82
362
PROFESSIONAL LUMBERJACK 2015
PC
ADVENTURE PRODUCTIONS
3
Strategy
30/03/2015
82
65
SIMCITY
PC
ELECTRONIC ARTS
7
Strategy
04/03/2013
82
253
ENIGMATIS COLLECTION
PC
ADVENTURE PRODUCTIONS
12
Casual Games
31/08/2017
82
150
THEHUNTER: PRIMAL
PC
ADVENTURE PRODUCTIONS
12
Shooter
26/10/2015
82
253
EMPIRES & DUNGEONS
PC
UIG ENTERTAINMENT
12
Strategy
17/02/2012
82
49
SHADOW TACTICS: BLADES OF THE SHOGUN
PC
ADVENTURE PRODUCTIONS
16
Strategy
06/12/2016
92
32
NBA 2K20
PC
2K SPORTS
3
Sport Games
06/09/2019
92
160
THE SIMS 4 BUNDLE: THE SIMS 4 + THE SIMS 4 – ISLAND LIVING
PC
ELECTRONIC ARTS
12
Strategy
21/06/2019
92
141
MAFIA
PC
TAKE 2
18
Action
28/08/2002
92
25
MAX PAYNE
PC
ROCKSTAR GAMES
18
Shooter
04/01/2008
96
117
MAFIA III
PC
2K GAMES
18
Action
07/10/2016
97
157
ASSASSIN'S CREED: ROGUE
PC
UBISOFT
18
Action
10/03/2015
98
167
THEME PARK STUDIO
PC
SOEDESCO
3
Strategy
25/11/2016
98
141
STAR WARS BATTLEFRONT II
PC
ELECTRONIC ARTS
16
Shooter
17/11/2017
98
69
ASSASSIN'S CREED II
PC
UBISOFT
18
Action
05/03/2010
101
97
X-PLANE 11 + AEROSOFT AIRPORT PACK
PC
AEROSOFT
3
Flight
10/05/2019
101
107
FOOTBALL MANAGER 2018
PC
SEGA
3
Sport Games
10/11/2017
101
253
PRO EVOLUTION SOCCER 2018
PC
KONAMI
3
Sport Games
14/09/2017
101
210
BUNGEE JUMPING SIMULATOR
PC
IKARON
3
Strategy
09/11/2012
101
97
TRAINZ: A NEW ERA
PC
DEEP SILVER
3
Strategy
15/05/2015
101
150
POLICE TACTICS: IMPERIO
PC
ASTRAGON
7
Strategy
09/09/2016
101
183
UNDERCOVER MISSIONS: OPERATION KURSK K-141
PC
RAVENSCOURT
12
Adventure
11/12/2015
101
150
1954: ALCATRAZ + ANNA'S QUEST + THE NIGHT OF THE RABBIT
PC
DAEDALIC ENTERTAINMENT
16
Adventure
06/10/2017
101
609
FRONT MISSION EVOLVED
PC
SQUARE ENIX
16
Shooter
08/10/2010
101
362
STASIS
PC
DAEDALIC ENTERTAINMENT
18
Adventure
16/10/2015
101
97
SEVEN: THE DAYS LONG GONE
PC
IMGN.PRO
18
Role-Playing
01/12/2017
112
63
WARHAMMER 40,000: DAWN OF WAR III
PC
SEGA
16
Strategy
27/04/2017
112
83
COMPANY OF HEROES 2
PC
SEGA
18
Strategy
24/06/2013
114
39
TOTAL WAR: WARHAMMER II
PC
SEGA
16
Strategy
28/09/2017
115
321
OUTWARD
PC
DEEP SILVER
12
Role-Playing
26/03/2019
116
–
MONSTER ENERGY SUPERCROSS: THE OFFICIAL VIDEOGAME 3
PC
MILESTONE
12
Racing
04/02/2020
116
227
NEED FOR SPEED
PC
ELECTRONIC ARTS
12
Racing
17/03/2016
116
411
FINAL FANTASY X / X-2 HD REMASTER
PC
SQUARE ENIX
12
Role-Playing
12/05/2016
116
285
THE SIMS 4 BUNDLE: THE SIMS 4 + THE SIMS 4 – CATS & DOGS
PC
ELECTRONIC ARTS
12
Strategy
10/11/2017
120
204
REAL FARM
PC
SOEDESCO
3
Strategy
20/10/2017
121
183
RIDE 2
PC
MILESTONE
3
Racing
07/10/2016
122
290
METRO EXODUS
PC
DEEP SILVER
18
Shooter
15/02/2019
123
52
ASSASSIN'S CREED IV: BLACK FLAG
PC
UBISOFT
18
Action
19/11/2013
124
210
BAJA: EDGE OF CONTROL HD
PC
THQ NORDIC
3
Racing
14/09/2017
124
166
VALENTINO ROSSI THE GAME
PC
MILESTONE
3
Racing
16/06/2016
124
794
FOOTBALL MANAGER 2006
PC
SEGA
3
Sport Games
21/10/2005
124
448
PRO CYCLING MANAGER 2014
PC
FOCUS HOME INTERACTIVE
3
Sport Games
19/06/2014
124
119
SPIKE VOLLEYBALL
PC
BIGBEN INTERACTIVE
3
Sport Games
05/02/2019
124
253
NOSTRADAMUS: THE LAST PROPHECY
PC
PETER GAMES
7
Casual Games
14/11/2007
124
290
THE FRANZ KAFKA VIDEOGAME
PC
ADVENTURE PRODUCTIONS
12
Adventure
01/04/2017
124
–
THE WARDROBE
PC
ADVENTURE PRODUCTIONS
12
Adventure
07/04/2017
124
794
BLACKGUARDS
PC
ADVENTURE PRODUCTIONS
16
Role-Playing
30/09/2014
124
362
ACT OF AGGRESSION
PC
FOCUS HOME INTERACTIVE
16
Strategy
02/09/2015
124
73
ASSASSIN'S CREED ODYSSEY
PC
UBISOFT
18
Action
02/10/2018
124
97
EXPEDITIONS: VIKING
PC
LOGIC ARTISTS
18
Role-Playing
27/04/2017
124
183
CALL OF DUTY: INFINITE WARFARE
PC
ACTIVISION BLIZZARD
18
Shooter
04/11/2016
124
85
INNER CHAINS
PC
IMGN.PRO
18
Shooter
26/05/2017
138
66
FARMING SIMULATOR 17
PC
FOCUS HOME INTERACTIVE
3
Strategy
24/10/2016
139
29
MANHUNT
PC
ROCKSTAR GAMES
18
Adventure
23/04/2004
139
69
TOMB RAIDER
PC
SQUARE ENIX
18
Adventure
05/03/2013
139
91
FAR CRY NEW DAWN
PC
UBISOFT
18
Shooter
15/02/2019
142
235
THE SIMS 4 BUNDLE: THE SIMS 4 + THE SIMS 4 – SEASONS
PC
ELECTRONIC ARTS
12
Strategy
22/06/2018
142
436
HEGEMONY ROME: THE RISE OF CAESAR
PC
WENDROS
16
Strategy
26/05/2014
144
–
FINAL FANTASY VIII REMASTERED
PC
SQUARE ENIX
16
Role-Playing
03/09/2019
145
47
PROJECT CARS 2
PC
BANDAI NAMCO ENTERTAINMENT
3
Racing
22/09/2017
145
51
SID MEIER'S CIVILIZATION VI
PC
2K GAMES
12
Strategy
21/10/2016
145
128
LIFE IS STRANGE 2 – EPISODE 1
PC
SQUARE ENIX
16
Adventure
27/09/2018
145
–
WATCH DOGS: COMPLETE EDITION
PC
UBISOFT
18
Action
30/09/2014
145
321
NIER: AUTOMATA
PC
SQUARE ENIX
18
Role-Playing
17/03/2017
145
227
CALL OF DUTY: WORLD AT WAR
PC
ACTIVISION BLIZZARD
18
Shooter
14/11/2008
145
91
FAR CRY 3
PC
UBISOFT
18
Shooter
29/11/2012
145
167
INSURGENCY: SANDSTORM
PC
FOCUS HOME INTERACTIVE
18
Shooter
12/12/2018
153
197
NEED FOR SPEED: HEAT
PC
ELECTRONIC ARTS
16
Racing
08/11/2019
154
183
MOTOGP 15
PC
MILESTONE
3
Racing
24/06/2015
154
116
RESIDENT EVIL 7: BIOHAZARD
PC
CAPCOM
18
Adventure
24/01/2017
156
113
HALO WARS 2
PC
THQ NORDIC
16
Strategy
17/02/2017
157
253
HELICOPTER 2015: NATURAL DISASTERS
PC
KOCH MEDIA
3
Flight
30/04/2015
157
362
PRO CYCLING MANAGER 2012
PC
FOCUS HOME INTERACTIVE
3
Sport Games
22/06/2012
157
448
PRO CYCLING MANAGER 2013
PC
FOCUS HOME INTERACTIVE
3
Sport Games
17/06/2013
157
609
ADAM'S VENTURE CHRONICLES
PC
SOEDESCO
7
Action
09/10/2015
157
210
DISNEYLAND ADVENTURES
PC
THQ NORDIC
7
Adventure
14/09/2018
157
290
SUBJECT 13
PC
MICROÏDS
7
Adventure
28/05/2015
157
132
MIGHTY NO.9
PC
DEEP SILVER
12
Action
21/06/2016
157
131
LARA CROFT AND THE TEMPLE OF OSIRIS
PC
SQUARE ENIX
12
Adventure
09/12/2014
157
253
OUTCAST: SECOND CONTACT
PC
BIGBEN INTERACTIVE
12
Adventure
14/11/2017
157
183
ANOMALY: WARZONE EARTH
PC
LACE MAMBA GLOBAL
12
Strategy
19/08/2011
157
210
EMPIRE EARTH III
PC
VIVENDI GAMES
12
Strategy
16/11/2007
157
290
DAWN OF FANTASY
PC
505 GAMES
16
Role-Playing
06/09/2011
157
119
ESCAPE DEAD ISLAND
PC
DEEP SILVER
18
Adventure
21/11/2014
157
79
THE BLACK BOX PC COLLECTION
PC
HALIFAX
18
Other Games/Compilations
31/12/2007
157
150
KINGDOM COME: DELIVERANCE
PC
DEEP SILVER
18
Role-Playing
13/02/2018
157
183
VIKINGS: WOLVES OF MIDGARD
PC
KALYPSO MEDIA
18
Role-Playing
24/03/2017
157
290
HOMEFRONT: THE REVOLUTION
PC
DEEP SILVER
18
Shooter
20/05/2016
157
150
RISING STORM 2: VIETNAM
PC
TRIPWIRE INTERACTIVE
18
Shooter
30/05/2017
157
290
JAGGED ALLIANCE: RAGE!
PC
THQ NORDIC
18
Strategy
06/12/2018
176
42
PATHFINDER: KINGMAKER
PC
DEEP SILVER
16
Role-Playing
25/09/2018
177
359
AFTER THE WAR
PC
PARADOX INTERACTIVE
UNKNOWN
Strategy
07/05/2012
177
141
MUDRUNNER
PC
FOCUS HOME INTERACTIVE
3
Strategy
31/10/2017
177
69
DRAGON BALL XENOVERSE 2
PC
BANDAI NAMCO ENTERTAINMENT
12
Fighting
28/10/2016
177
321
FINAL FANTASY IX
PC
SQUARE ENIX
12
Role-Playing
14/04/2016
177
705
SUPREME COMMANDER: FORGED ALLIANCE
PC
THQ NORDIC
12
Strategy
29/09/2011
177
227
LIFE IS STRANGE 2 – EPISODE 2
PC
SQUARE ENIX
16
Adventure
24/01/2019
177
227
LIFE IS STRANGE 2 – EPISODE 3
PC
SQUARE ENIX
16
Adventure
09/05/2019
177
242
LIFE IS STRANGE 2 – EPISODE 4
PC
SQUARE ENIX
16
Adventure
22/08/2019
177
242
LIFE IS STRANGE 2 – EPISODE 5
PC
SQUARE ENIX
16
Adventure
03/12/2019
177
115
WARHAMMER 40,000: ETERNAL CRUSADE
PC
BANDAI NAMCO ENTERTAINMENT
16
Shooter
23/09/2016
177
141
TOM CLANCY'S THE DIVISION 2
PC
UBISOFT
18
Shooter
15/03/2019
188
50
FIFA 18
PC
ELECTRONIC ARTS
3
Sport Games
29/09/2017
189
114
DEUS EX: HUMAN REVOLUTION
PC
SQUARE ENIX
18
Shooter
26/08/2011
190
208
STYX: SHARDS OF DARKNESS
PC
FOCUS HOME INTERACTIVE
16
Action
14/03/2017
191
132
CHRONICLE OF INNSMOUTH
PC
PSYCHODEV
N/A
Adventure
05/05/2017
191
290
AIRPORT SIMULATOR 2014
PC
UIG ENTERTAINMENT
3
Flight
10/10/2013
191
241
MXGP 2019
PC
MILESTONE
3
Racing
27/08/2019
191
74
TT ISLE OF MAN: RIDE ON THE EDGE
PC
BIGBEN INTERACTIVE
3
Racing
06/03/2018
191
132
EURO FISHING
PC
DOVETAIL GAMES
3
Sport Games
20/11/2015
191
609
FOOTBALL MANAGER 2017
PC
SEGA
3
Sport Games
04/11/2016
191
339
PRO CYCLING MANAGER 2017
PC
FOCUS HOME INTERACTIVE
3
Sport Games
15/06/2017
191
64
THE GOLF CLUB
PC
RAVENSCOURT
3
Sport Games
18/09/2015
191
405
FARMING SIMULATOR 15
PC
FOCUS HOME INTERACTIVE
3
Strategy
31/10/2014
191
290
TRANSOCEAN 2: RIVALS
PC
ASTRAGON
3
Strategy
11/05/2016
191
–
ZOO GIANT
PC
UIG ENTERTAINMENT
3
Strategy
05/05/2014
191
119
DARK ARCANA: THE CARNIVAL
PC
MASTERTRONIC
7
Adventure
23/10/2012
191
794
BLACK VIPER: SOPHIA'S FATE
PC
MICROÏDS
7
Casual Games
21/08/2015
191
794
AGATHA CHRISTIE BUNDLE 3 IN 1
PC
OBERON MEDIA
12
Adventure
03/09/2010
191
794
STORM: FRONTLINE NATION
PC
SIMBIN STUDIOS
12
Strategy
10/06/2011
191
290
BLACK MIRROR
PC
THQ NORDIC
16
Adventure
28/11/2017
191
253
LIFE IS STRANGE 2
PC
SQUARE ENIX
16
Adventure
27/09/2019
191
290
EMERGENCY 2016
PC
DEEP SILVER
16
Strategy
14/10/2015
191
67
TOTAL WAR: WARHAMMER
PC
SEGA
16
Strategy
24/05/2016
191
609
HITMAN: ABSOLUTION
PC
SQUARE ENIX
18
Action
20/11/2012
191
157
CONAN EXILES
PC
DEEP SILVER
18
Adventure
08/05/2018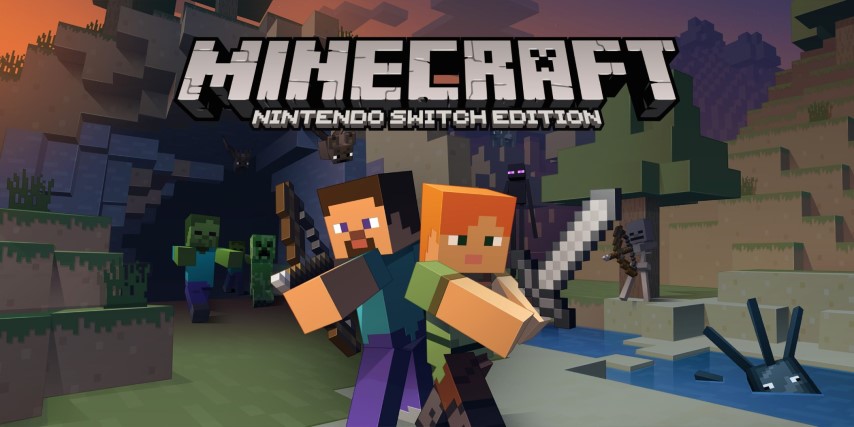 ITALY Top 50 SWITCH W 6 2020
CP W6 2020
LP W5 2020
Title Name
Platform
Publisher
Pegi
Genre
Release Date
1
2
MINECRAFT: NINTENDO SWITCH EDITION
SWITCH
MOJANG
7
Adventure
21/06/2018
2
1
LUIGI'S MANSION 3
SWITCH
NINTENDO
7
Adventure
31/10/2019
3
14
RING FIT ADVENTURE
SWITCH
NINTENDO
3
Sport Games
18/10/2019
4
5
MARIO KART 8 DELUXE
SWITCH
NINTENDO
3
Racing
28/04/2017
5
9
THE LEGEND OF ZELDA: BREATH OF THE WILD
SWITCH
NINTENDO
12
Adventure
03/03/2017
6
11
JUST DANCE 2020
SWITCH
UBISOFT
3
Family Entertainment
05/11/2019
7
3
FIFA 20
SWITCH
ELECTRONIC ARTS
3
Sport Games
27/09/2019
8
6
SUPER MARIO ODYSSEY
SWITCH
NINTENDO
3
Action
27/10/2017
9
7
MARIO & SONIC AT THE OLYMPIC GAMES: TOKYO 2020
SWITCH
SEGA
3
Sport Games
08/11/2019
10
4
POKEMON SWORD
SWITCH
NINTENDO
7
Role-Playing
15/11/2019
11
10
NEW SUPER MARIO BROS. U DELUXE
SWITCH
NINTENDO
3
Action
11/01/2019
12
8
SUPER SMASH BROS. ULTIMATE
SWITCH
NINTENDO
12
Fighting
07/12/2018
13
12
POKEMON SHIELD
SWITCH
NINTENDO
7
Role-Playing
15/11/2019
14
13
SUPER MARIO PARTY
SWITCH
NINTENDO
3
Family Entertainment
05/10/2018
15
16
SUPER MARIO MAKER 2
SWITCH
NINTENDO
3
Action
28/06/2019
16
15
DR. KAWASHIMA'S BRAIN TRAINING FOR NINTENDO SWITCH
SWITCH
NINTENDO
3
Casual Games
03/01/2020
17
17
THE LEGEND OF ZELDA: LINK'S AWAKENING
SWITCH
NINTENDO
7
Adventure
20/09/2019
18
19
MARIO + RABBIDS KINGDOM BATTLE
SWITCH
UBISOFT
7
Strategy
29/08/2017
19
20
SPYRO REIGNITED TRILOGY
SWITCH
ACTIVISION BLIZZARD
7
Action
03/09/2019
20
18
THE WITCHER 3: WILD HUNT
SWITCH
CD PROJEKT
18
Role-Playing
15/10/2019
21
32
LEGO JURASSIC WORLD
SWITCH
WARNER BROS. INTERACTIVE
7
Action
20/09/2019
22
34
ROCKET LEAGUE
SWITCH
WARNER BROS. INTERACTIVE
3
Sport Games
26/01/2018
23
23
CRASH TEAM RACING NITRO-FUELED
SWITCH
ACTIVISION BLIZZARD
7
Racing
21/06/2019
24
22
POKÉMON: LET'S GO, EEVEE!
SWITCH
NINTENDO
7
Role-Playing
16/11/2018
25
40
TEAM SONIC RACING
SWITCH
SEGA
3
Racing
21/05/2019
26
21
CRASH BANDICOOT N. SANE TRILOGY
SWITCH
ACTIVISION BLIZZARD
7
Action
29/06/2018
27
26
SONIC FORCES
SWITCH
SEGA
7
Action
07/11/2017
28
25
YOSHI'S CRAFTED WORLD
SWITCH
NINTENDO
3
Action
29/03/2019
29
48
LEGO DC SUPER-VILLAINS
SWITCH
WARNER BROS. INTERACTIVE
7
Action
18/10/2018
30
47
LEGO CITY UNDERCOVER
SWITCH
WARNER BROS. INTERACTIVE
7
Action
07/04/2017
31
27
RAYMAN LEGENDS: DEFINITIVE EDITION
SWITCH
UBISOFT
7
Action
12/09/2017
32
263
JUMANJI: THE VIDEO GAME
SWITCH
OUTRIGHT GAMES
12
Action
08/11/2019
33
35
DRAGON BALL XENOVERSE 2
SWITCH
BANDAI NAMCO ENTERTAINMENT
12
Fighting
22/09/2017
34
45
HYRULE WARRIORS: DEFINITIVE EDITION
SWITCH
NINTENDO
12
Action
18/05/2018
35
69
THE LEGO NINJAGO MOVIE VIDEO GAME
SWITCH
WARNER BROS. INTERACTIVE
7
Action
20/10/2017
36
29
FIRE EMBLEM: THREE HOUSES
SWITCH
NINTENDO
12
Strategy
26/07/2019
37
24
SPLATOON 2
SWITCH
NINTENDO
7
Shooter
21/07/2017
38
28
NINTENDO LABO: TOY-CON 03 VEHICLE KIT
SWITCH
NINTENDO
3
Other Games/Compilations
14/09/2018
39
49
LEGO WORLDS
SWITCH
WARNER BROS. INTERACTIVE
7
Adventure
08/09/2017
40
36
MARIO TENNIS ACES
SWITCH
NINTENDO
3
Sport Games
22/06/2018
41
66
LEGO THE INCREDIBLES
SWITCH
WARNER BROS. INTERACTIVE
7
Action
13/07/2018
42
33
WOLFENSTEIN II: THE NEW COLOSSUS
SWITCH
BETHESDA SOFTWORKS
18
Shooter
29/06/2018
43
46
LEGO MARVEL SUPER HEROES 2
SWITCH
WARNER BROS. INTERACTIVE
7
Action
01/12/2017
44
38
LAYTON'S MYSTERY JOURNEY: KATRIELLE AND THE MILLIONAIRES' CONSPIRACY
SWITCH
NINTENDO
7
Casual Games
08/11/2019
45
55
ASTRAL CHAIN
SWITCH
NINTENDO
12
Action
30/08/2019
46
37
DRAGON QUEST XI S: ECHOES OF AN ELUSIVE AGE
SWITCH
SQUARE ENIX
12
Role-Playing
27/09/2019
47
96
LEGO HARRY POTTER COLLECTION
SWITCH
WARNER BROS. INTERACTIVE
7
Action
30/10/2018
48
44
POKÉMON: LET'S GO, PIKACHU!
SWITCH
NINTENDO
7
Role-Playing
16/11/2018
49
41
1-2-SWITCH
SWITCH
NINTENDO
7
Family Entertainment
03/03/2017
50
115
NBA 2K20
SWITCH
2K SPORTS
3
Sport Games
06/09/2019
51
55
NINTENDO LABO: TOY-CON 01 VARIETY KIT
SWITCH
NINTENDO
3
Other Games/Compilations
27/04/2018
52
31
TOKYO MIRAGE SESSIONS #FE ENCORE
SWITCH
NINTENDO
12
Role-Playing
17/01/2020
53
41
NINTENDO LABO: TOY-CON 02 ROBOT KIT
SWITCH
NINTENDO
3
Other Games/Compilations
27/04/2018
54
95
MORTAL KOMBAT 11
SWITCH
WARNER BROS. INTERACTIVE
18
Fighting
10/05/2019
55
50
ARMS
SWITCH
NINTENDO
7
Fighting
16/06/2017
56
60
CAPTAIN TOAD: TREASURE TRACKER
SWITCH
NINTENDO
3
Casual Games
13/07/2018
57
100
CARS 3: DRIVEN TO WIN
SWITCH
WARNER BROS. INTERACTIVE
7
Racing
14/07/2017
58
52
KIRBY STAR ALLIES
SWITCH
NINTENDO
7
Action
16/03/2018
59
53
POKKEN TOURNAMENT DX
SWITCH
NINTENDO
7
Fighting
22/09/2017
60
61
ZUMBA BURN IT UP!
SWITCH
505 GAMES
12
Sport Games
22/11/2019
61
39
JUST DANCE 2019
SWITCH
UBISOFT
3
Family Entertainment
25/10/2018
62
41
FINAL FANTASY X / X-2 HD REMASTER
SWITCH
SQUARE ENIX
12
Role-Playing
16/04/2019
63
63
DONKEY KONG COUNTRY: TROPICAL FREEZE
SWITCH
NINTENDO
3
Action
04/05/2018
64
59
BASS PRO SHOPS: THE STRIKE: CHAMPIONSHIP EDITION
SWITCH
PLANET ENTERTAINMENT
3
Sport Games
14/12/2018
65
29
MOTOGP 19
SWITCH
MILESTONE
3
Racing
27/06/2019
66
58
FINAL FANTASY XII: THE ZODIAC AGE
SWITCH
SQUARE ENIX
16
Role-Playing
30/04/2019
67
75
DAEMON X MACHINA
SWITCH
NINTENDO
12
Shooter
13/09/2019
68
51
GO VACATION
SWITCH
NINTENDO
3
Family Entertainment
27/07/2018
69
70
AO TENNIS 2
SWITCH
BIGBEN INTERACTIVE
3
Sport Games
09/01/2020
70
101
DRAGONS: DAWN OF NEW RIDERS
SWITCH
OUTRIGHT GAMES
7
Action
01/02/2019
71
64
SUPER MONKEY BALL: BANANA BLITZ HD
SWITCH
SEGA
3
Action
29/10/2019
72
62
FIFA 19
SWITCH
ELECTRONIC ARTS
3
Sport Games
25/09/2018
72
65
DRAGON BALL FIGHTERZ
SWITCH
BANDAI NAMCO ENTERTAINMENT
12
Fighting
28/09/2018
74
–
MONSTER ENERGY SUPERCROSS: THE OFFICIAL VIDEOGAME 3
SWITCH
MILESTONE
12
Racing
04/02/2020
75
94
OVERCOOKED! + OVERCOOKED! 2
SWITCH
SOLD OUT SOFTWARE
3
Strategy
26/11/2019
76
72
OCTOPATH TRAVELER
SWITCH
NINTENDO
12
Role-Playing
13/07/2018
76
72
THE ELDER SCROLLS V: SKYRIM
SWITCH
BETHESDA SOFTWORKS
18
Role-Playing
17/11/2017
78
68
MARVEL ULTIMATE ALLIANCE 3: THE BLACK ORDER
SWITCH
NINTENDO
12
Role-Playing
19/07/2019
79
91
FARMING SIMULATOR 20
SWITCH
FOCUS HOME INTERACTIVE
3
Strategy
03/12/2019
80
57
FITNESS BOXING
SWITCH
NINTENDO
7
Sport Games
21/12/2018
81
67
TAIKO NO TATSUJIN: DRUM 'N' FUN!
SWITCH
BANDAI NAMCO ENTERTAINMENT
3
Family Entertainment
02/11/2018
81
83
TRIALS RISING
SWITCH
UBISOFT
12
Racing
26/02/2019
83
105
THE LEGO MOVIE 2 VIDEOGAME
SWITCH
WARNER BROS. INTERACTIVE
7
Action
01/03/2019
84
70
SEGA MEGA DRIVE CLASSICS
SWITCH
SEGA
12
Other Games/Compilations
06/12/2018
85
84
ASTERIX & OBELIX XXL 3: THE CRYSTAL MENHIR
SWITCH
MICROÏDS
7
Action
18/11/2019
86
54
ASSASSIN'S CREED III REMASTERED
SWITCH
UBISOFT
18
Action
21/05/2019
87
111
MONSTER HUNTER GENERATIONS ULTIMATE
SWITCH
CAPCOM
12
Role-Playing
28/08/2018
88
81
ASSASSIN'S CREED: THE REBEL COLLECTION
SWITCH
UBISOFT
18
Action
06/12/2019
89
78
WRC 8: FIA WORLD RALLY CHAMPIONSHIP
SWITCH
BIGBEN INTERACTIVE
3
Racing
14/11/2019
90
85
DARK SOULS: REMASTERED
SWITCH
BANDAI NAMCO ENTERTAINMENT
16
Role-Playing
19/10/2018
91
76
GOAT SIMULATOR: THE GOATY
SWITCH
COFFEE STAIN
12
Strategy
10/09/2019
92
82
MONOPOLY FOR NINTENDO SWITCH
SWITCH
UBISOFT
3
Casual Games
31/10/2017
93
114
STARLINK: BATTLE FOR ATLAS STARTER PACK
SWITCH
UBISOFT
7
Flight
16/10/2018
94
85
DIABLO III: ETERNAL COLLECTION
SWITCH
ACTIVISION BLIZZARD
16
Role-Playing
02/11/2018
95
74
OVERWATCH
SWITCH
ACTIVISION BLIZZARD
12
Shooter
15/10/2019
96
97
GHOSTBUSTERS: THE VIDEO GAME REMASTERED
SWITCH
MAD DOG GAMES
12
Action
04/10/2019
97
85
SNIPER ELITE III
SWITCH
SOLD OUT SALES & MARKETING
16
Action
01/10/2019
98
77
ONE PIECE: UNLIMITED WORLD RED
SWITCH
BANDAI NAMCO ENTERTAINMENT
12
Action
29/09/2017
99
150
DRAGON QUEST BUILDERS 2
SWITCH
SQUARE ENIX
7
Adventure
12/07/2019
100
90
MY HERO ONE'S JUSTICE
SWITCH
BANDAI NAMCO ENTERTAINMENT
12
Fighting
26/10/2018
101
131
SUPER DRAGON BALL HEROES: WORLD MISSION
SWITCH
BANDAI NAMCO ENTERTAINMENT
12
Role-Playing
05/04/2019
102
135
SUPER MARIO PARTY + NINTENDO SWITCH JOY-CON PAIR CONTROLLERS
SWITCH
NINTENDO
3
Family Entertainment
23/11/2018
103
142
INSTANT SPORTS
SWITCH
JUST FOR GAMES
3
Sport Games
31/08/2019
103
121
DARKSIDERS: WARMASTERED EDITION
SWITCH
THQ NORDIC
18
Role-Playing
02/04/2019
105
113
NARUTO SHIPPUDEN: ULTIMATE NINJA STORM TRILOGY
SWITCH
BANDAI NAMCO ENTERTAINMENT
12
Fighting
15/03/2019
106
117
DARKSIDERS II: DEATHINITIVE EDITION
SWITCH
THQ NORDIC
16
Role-Playing
26/09/2019
107
102
LITTLE NIGHTMARES: COMPLETE EDITION
SWITCH
BANDAI NAMCO ENTERTAINMENT
16
Action
18/05/2018
108
135
YOOKA-LAYLEE AND THE IMPOSSIBLE LAIR
SWITCH
SOLD OUT SOFTWARE
3
Action
08/10/2019
108
117
THE UNICORN PRINCESS
SWITCH
BIGBEN INTERACTIVE
3
Strategy
14/11/2019
110
103
NI NO KUNI: WRATH OF THE WHITE WITCH
SWITCH
BANDAI NAMCO ENTERTAINMENT
12
Role-Playing
20/09/2019
111
169
DRAGON QUEST BUILDERS
SWITCH
SQUARE ENIX
7
Adventure
09/02/2018
111
117
STAR WARS PINBALL
SWITCH
ZEN STUDIOS
12
Arcade
13/09/2019
113
97
ULTRA STREET FIGHTER II: THE FINAL CHALLENGERS
SWITCH
CAPCOM
12
Fighting
26/05/2017
113
121
ATELIER RYZA: EVER DARKNESS & THE SECRET HIDEOUT
SWITCH
KOEI TECMO
12
Role-Playing
01/11/2019
115
91
FIA EUROPEAN TRUCK RACING CHAMPIONSHIP
SWITCH
BIGBEN INTERACTIVE
3
Racing
18/07/2019
115
106
SNIPER ELITE V2 REMASTERED
SWITCH
SOLD OUT SOFTWARE
16
Action
17/05/2019
117
146
SCRIBBLENAUTS SHOWDOWN
SWITCH
WARNER BROS. INTERACTIVE
12
Casual Games
09/03/2018
118
129
SOUTH PARK: THE FRACTURED BUT WHOLE
SWITCH
UBISOFT
18
Role-Playing
24/04/2018
119
141
BUBBLE BOBBLE 4 FRIENDS
SWITCH
ININ GAMES
3
Action
19/11/2019
120
202
LITTLE FRIENDS: DOGS & CATS
SWITCH
SOLD OUT SALES & MARKETING
3
Strategy
28/05/2019
121
157
DE BLOB
SWITCH
THQ NORDIC
3
Action
26/06/2018
121
135
YU-GI-OH! LEGACY OF THE DUELIST: LINK EVOLUTION
SWITCH
KONAMI
7
Casual Games
20/08/2019
121
134
WARGROOVE
SWITCH
SOLD OUT SOFTWARE
7
Strategy
29/10/2019
121
135
THE WORLD ENDS WITH YOU: FINAL REMIX
SWITCH
SQUARE ENIX
12
Role-Playing
12/10/2018
121
109
XENOBLADE CHRONICLES 2: TORNA ~ THE GOLDEN COUNTRY
SWITCH
NINTENDO
12
Role-Playing
21/09/2018
121
80
DEAD BY DAYLIGHT
SWITCH
DEEP SILVER
18
Adventure
24/09/2019
127
206
NINTENDO LABO: TOY-CON 04 VR KIT: STARTER SET + BLASTER
SWITCH
NINTENDO
3
Other Games/Compilations
12/04/2019
128
108
TENNIS WORLD TOUR
SWITCH
BIGBEN INTERACTIVE
3
Sport Games
19/06/2018
129
121
TETRIS 99
SWITCH
NINTENDO
3
Casual Games
20/09/2019
129
169
NBA 2K PLAYGROUNDS 2
SWITCH
2K SPORTS
3
Sport Games
09/11/2018
129
91
BEE SIMULATOR
SWITCH
BIGBEN INTERACTIVE
3
Strategy
14/11/2019
129
132
SONIC FORCES + SONIC MANIA
SWITCH
SEGA
7
Action
23/11/2018
129
111
BAYONETTA 2
SWITCH
NINTENDO
16
Action
16/02/2018
134
89
UNRAVEL TWO
SWITCH
ELECTRONIC ARTS
7
Action
22/03/2019
135
149
ICE AGE: SCRAT'S NUTTY ADVENTURE
SWITCH
OUTRIGHT GAMES
7
Action
18/10/2019
136
260
LITTLE DRAGONS CAFÉ
SWITCH
RISING STAR GAMES
3
Adventure
28/09/2018
136
157
MXGP 3: THE OFFICIAL MOTOCROSS VIDEOGAME
SWITCH
MILESTONE
3
Racing
21/11/2017
136
106
COLLECTION OF MANA
SWITCH
SQUARE ENIX
7
Other Games/Compilations
27/08/2019
136
121
FIRE EMBLEM WARRIORS
SWITCH
NINTENDO
12
Action
20/10/2017
136
109
PIXARK
SWITCH
SOLUTIONS 2 GO
12
Adventure
31/05/2019
136
169
ACES OF THE LUFTWAFFE: SQUADRON
SWITCH
THQ NORDIC
12
Shooter
26/02/2019
142
79
SONIC MANIA
SWITCH
SEGA
3
Action
15/08/2017
142
97
DOOM
SWITCH
BETHESDA SOFTWORKS
18
Shooter
10/11/2017
144
128
CHILD OF LIGHT: ULTIMATE EDITION + VALIANT HEARTS: THE GREAT WAR
SWITCH
UBISOFT
12
Other Games/Compilations
31/01/2019
145
221
TALES OF VESPERIA: DEFINITIVE EDITION
SWITCH
BANDAI NAMCO ENTERTAINMENT
12
Role-Playing
11/01/2019
146
88
XENOBLADE CHRONICLES 2
SWITCH
NINTENDO
12
Role-Playing
01/12/2017
147
195
FLIPPING DEATH
SWITCH
RISING STAR GAMES
12
Casual Games
05/10/2018
147
285
THE BINDING OF ISAAC: AFTERBIRTH+
SWITCH
MERGE GAMES
16
Adventure
07/09/2017
149
224
BEN 10
SWITCH
OUTRIGHT GAMES
7
Action
10/11/2017
150
194
BENDY AND THE INK MACHINE
SWITCH
MAXIMUM GAMES
12
Adventure
20/11/2018
151
208
NINTENDO LABO: TOY-CON 04 VR KIT
SWITCH
NINTENDO
3
Other Games/Compilations
12/04/2019
151
150
XENON RACER
SWITCH
SOEDESCO
3
Racing
26/03/2019
151
236
TOKI
SWITCH
MICROÏDS
7
Action
22/11/2018
151
135
AQUA MOTO RACING UTOPIA
SWITCH
BIGBEN INTERACTIVE
7
Racing
24/11/2017
151
285
THE RAVEN REMASTERED
SWITCH
THQ NORDIC
16
Casual Games
22/01/2019
151
157
CABELA'S THE HUNT: CHAMPIONSHIP EDITION
SWITCH
PLANET ENTERTAINMENT
16
Sport Games
13/12/2018
157
184
SNOW MOTO RACING FREEDOM
SWITCH
BIGBEN INTERACTIVE
3
Racing
24/11/2017
157
147
BLOODSTAINED: RITUAL OF THE NIGHT
SWITCH
505 GAMES
12
Action
28/06/2019
157
104
ATELIER LULUA: THE SCION OF ARLAND
SWITCH
KOEI TECMO
12
Role-Playing
24/05/2019
157
157
YS VIII: LACRIMOSA OF DANA
SWITCH
NIS AMERICA
12
Role-Playing
29/06/2018
157
208
BROKEN SWORD 5: THE SERPENT'S CURSE
SWITCH
RAVENSCOURT
16
Adventure
21/09/2018
157
157
BATTLE CHASERS: NIGHTWAR
SWITCH
THQ NORDIC
16
Role-Playing
15/05/2018
157
115
SAINTS ROW: THE THIRD
SWITCH
DEEP SILVER
18
Action
10/05/2019
164
219
NAMCO MUSEUM ARCADE PAC
SWITCH
BANDAI NAMCO ENTERTAINMENT
12
Arcade
28/09/2018
165
260
TERRARIA
SWITCH
505 GAMES
12
Adventure
23/08/2019
166
228
MY TIME AT PORTIA
SWITCH
TEAM17
7
Strategy
16/04/2019
167
129
DISNEY TSUM TSUM FESTIVAL
SWITCH
BANDAI NAMCO ENTERTAINMENT
3
Family Entertainment
08/11/2019
167
167
ONE PIECE: PIRATE WARRIORS 3: DELUXE EDITION
SWITCH
BANDAI NAMCO ENTERTAINMENT
12
Action
11/05/2018
169
168
BLACKSAD: UNDER THE SKIN
SWITCH
MICROÏDS
18
Adventure
05/11/2019
170
169
SNIPPERCLIPS PLUS: CUT IT OUT, TOGETHER!
SWITCH
NINTENDO
3
Casual Games
10/11/2017
170
195
TT ISLE OF MAN: RIDE ON THE EDGE
SWITCH
BIGBEN INTERACTIVE
3
Racing
23/05/2019
170
–
88 HEROES: 98 HEROES EDITION
SWITCH
RISING STAR GAMES
7
Action
06/10/2017
170
121
MONSTER ENERGY SUPERCROSS: THE OFFICIAL VIDEOGAME 2
SWITCH
MILESTONE
12
Racing
08/02/2019
170
150
DISGAEA 5: COMPLETE
SWITCH
NIS AMERICA
12
Role-Playing
26/05/2017
170
319
STATE OF MIND
SWITCH
DAEDALIC ENTERTAINMENT
16
Adventure
16/08/2018
170
195
THIS WAR OF MINE: COMPLETE EDITION
SWITCH
DEEP SILVER
18
Strategy
27/11/2018
177
203
DIGIMON STORY: CYBER SLEUTH: COMPLETE EDITION
SWITCH
BANDAI NAMCO ENTERTAINMENT
12
Role-Playing
18/10/2019
178
224
OTHERS
SWITCH
UNKNOWN
N/A
N/A
03/03/2017
178
242
SPORTS PARTY
SWITCH
UBISOFT
3
Sport Games
30/10/2018
180
247
STREET FIGHTER 30TH ANNIVERSARY COLLECTION
SWITCH
CAPCOM
12
Fighting
29/05/2018
181
236
HARVEST MOON: MAD DASH
SWITCH
RISING STAR GAMES
3
Strategy
15/11/2019
181
195
GIANA SISTERS: TWISTED DREAMS: OWLTIMATE EDITION
SWITCH
THQ NORDIC
7
Action
25/09/2018
181
169
PORTAL KNIGHTS
SWITCH
505 GAMES
7
Action
09/02/2018
181
195
MOTO RACER 4
SWITCH
MICROÏDS
7
Racing
25/10/2018
181
208
THE NINJA SAVIORS: RETURN OF THE WARRIORS
SWITCH
STRICTLY LIMITED GAMES
12
Action
20/09/2019
181
236
ATELIER LYDIE & SUELLE: THE ALCHEMISTS AND THE MYSTERIOUS PAINTINGS
SWITCH
KOEI TECMO
12
Role-Playing
30/03/2018
181
208
TITAN QUEST
SWITCH
THQ NORDIC
12
Role-Playing
31/07/2018
181
260
BATTLE WORLDS: KRONOS
SWITCH
THQ NORDIC
12
Strategy
11/06/2019
181
157
THE PRINCESS GUIDE
SWITCH
NIS AMERICA
12
Strategy
29/03/2019
181
142
RED FACTION: GUERRILLA RE-MARS-TERED
SWITCH
THQ NORDIC
16
Action
02/07/2019
181
195
STEINS;GATE ELITE
SWITCH
RAVENSCOURT
16
Adventure
19/02/2019
181
208
YOMAWARI: THE LONG NIGHT COLLECTION
SWITCH
NIS AMERICA
16
Adventure
26/10/2018
181
157
AIR CONFLICTS COLLECTION
SWITCH
KALYPSO MEDIA
16
Flight
22/03/2019
181
285
HUNTING SIMULATOR
SWITCH
BIGBEN INTERACTIVE
16
Sport Games
06/07/2018
195
190
ADVENTURE TIME: PIRATES OF THE ENCHIRIDION
SWITCH
OUTRIGHT GAMES
7
Adventure
20/07/2018
195
190
SWORD ART ONLINE: HOLLOW REALIZATION
SWITCH
BANDAI NAMCO ENTERTAINMENT
12
Role-Playing
24/05/2019
197
207
THE ESCAPISTS 2
SWITCH
TEAM17
7
Action
30/10/2018
197
260
SYBERIA TRILOGY
SWITCH
MICROÏDS
12
Adventure
01/11/2019
199
183
GEAR.CLUB UNLIMITED 2
SWITCH
MICROÏDS
3
Racing
04/12/2018
199
150
ASTERIX & OBELIX XXL 2
SWITCH
MICROÏDS
7
Action
29/11/2018
199
150
DE BLOB 2
SWITCH
THQ NORDIC
7
Action
28/08/2018
199
260
NELKE & THE LEGENDARY ALCHEMISTS: ~ATELIERS OF THE NEW WORLD~
SWITCH
KOEI TECMO
7
Role-Playing
29/03/2019
199
285
TRINE 4: THE NIGHTMARE PRINCE
SWITCH
MODUS GAMES
12
Action
08/10/2019
199
184
SUPER NEPTUNIA RPG
SWITCH
REEF ENTERTAINMENT
12
Role-Playing
28/06/2019
199
184
ARK: SURVIVAL EVOLVED
SWITCH
STUDIO WILDCARD
16
Adventure
30/11/2018
199
319
ASH OF GODS: REDEMPTION
SWITCH
RAVENSCOURT
16
Strategy
31/01/2020
199
184
WOLFENSTEIN: YOUNGBLOOD
SWITCH
BETHESDA SOFTWORKS
18
Shooter
26/07/2019
ITALY Top 50 3DS W 6 2020
CP W6 2020
LP W5 2020
Title Name
Platform
Publisher
Pegi
Genre
Release Date
1
1
LUIGI'S MANSION 2
3DS
NINTENDO
7
Adventure
28/03/2013
2
3
POKEMON ULTRA SUN
3DS
NINTENDO
7
Role-Playing
17/11/2017
3
2
POKEMON ULTRA MOON
3DS
NINTENDO
7
Role-Playing
17/11/2017
4
15
POKEMON SUN
3DS
NINTENDO
7
Role-Playing
23/11/2016
5
4
THE LEGEND OF ZELDA: OCARINA OF TIME 3D
3DS
NINTENDO
12
Adventure
17/06/2011
6
13
POKEMON MOON
3DS
NINTENDO
7
Role-Playing
23/11/2016
7
9
SUPER MARIO 3D LAND
3DS
NINTENDO
3
Action
18/11/2011
8
19
SUPER MARIO MAKER FOR NINTENDO 3DS
3DS
NINTENDO
3
Action
02/12/2016
9
6
MARIO KART 7
3DS
NINTENDO
3
Racing
02/12/2011
10
34
KIRBY: TRIPLE DELUXE
3DS
NINTENDO
7
Action
16/05/2014
11
32
FIRE EMBLEM ECHOES: SHADOWS OF VALENTIA
3DS
NINTENDO
12
Role-Playing
19/05/2017
12
12
YO-KAI WATCH
3DS
NINTENDO
7
Role-Playing
29/04/2016
13
8
ANIMAL CROSSING: NEW LEAF – WELCOME AMIIBO
3DS
NINTENDO
3
Strategy
25/11/2016
13
21
YO-KAI WATCH 2: PSYCHIC SPECTERS
3DS
NINTENDO
7
Role-Playing
29/09/2017
15
5
LUIGI'S MANSION
3DS
NINTENDO
7
Adventure
19/10/2018
16
38
POKEMON OMEGA RUBY
3DS
NINTENDO
7
Role-Playing
28/11/2014
17
30
MIITOPIA
3DS
NINTENDO
7
Role-Playing
28/07/2017
18
36
HEY! PIKMIN
3DS
NINTENDO
3
Action
28/07/2017
19
16
ANIMAL CROSSING: HAPPY HOME DESIGNER
3DS
NINTENDO
3
Strategy
02/10/2015
20
18
YO-KAI WATCH 2: FLESHY SOULS
3DS
NINTENDO
7
Role-Playing
07/04/2017
21
14
LEGO CITY UNDERCOVER: THE CHASE BEGINS
3DS
NINTENDO
7
Action
26/04/2013
22
17
NEW SUPER MARIO BROS. 2
3DS
NINTENDO
3
Action
17/08/2012
22
26
NINTENDOGS + CATS: GOLDEN RETRIEVER & NEW FRIENDS
3DS
NINTENDO
3
Strategy
25/03/2011
22
32
TOMODACHI LIFE
3DS
NINTENDO
3
Strategy
06/06/2014
22
48
KIRBY: BATTLE ROYALE
3DS
NINTENDO
7
Family Entertainment
03/11/2017
26
10
THE LEGEND OF ZELDA: A LINK BETWEEN WORLDS
3DS
NINTENDO
7
Adventure
22/11/2013
27
11
MARIO PARTY: ISLAND TOUR
3DS
NINTENDO
3
Family Entertainment
13/01/2014
28
48
DR. KAWASHIMA'S DEVILISH BRAIN TRAINING: CAN YOU STAY FOCUSED?
3DS
NINTENDO
3
Casual Games
28/07/2017
28
23
MARIO PARTY: THE TOP 100
3DS
NINTENDO
3
Family Entertainment
22/12/2017
30
55
MARIO & LUIGI: SUPERSTAR SAGA + BOWSER'S MINIONS
3DS
NINTENDO
3
Role-Playing
06/10/2017
31
28
YO-KAI WATCH 2: BONY SPIRITS
3DS
NINTENDO
7
Role-Playing
07/04/2017
32
20
CAPTAIN TOAD: TREASURE TRACKER
3DS
NINTENDO
3
Casual Games
13/07/2018
32
70
LEGO JURASSIC WORLD
3DS
WARNER BROS. INTERACTIVE
7
Action
12/06/2015
32
43
YO-KAI WATCH BLASTERS: RED CAT CORPS
3DS
NINTENDO
7
Action
07/09/2018
35
46
MARIO & LUIGI: BOWSER'S INSIDE STORY + BOWSER JR'S JOURNEY
3DS
NINTENDO
3
Role-Playing
25/01/2019
35
28
MARIO & LUIGI: DREAM TEAM BROS.
3DS
NINTENDO
3
Role-Playing
12/07/2013
37
44
DONKEY KONG COUNTRY RETURNS 3D
3DS
NINTENDO
3
Action
24/05/2013
38
26
KIRBY'S EXTRA EPIC YARN
3DS
NINTENDO
3
Action
08/03/2019
39
34
THE LEGEND OF ZELDA: TRI FORCE HEROES
3DS
NINTENDO
7
Adventure
23/10/2015
39
25
LAYTON'S MYSTERY JOURNEY: KATRIELLE AND THE MILLIONAIRES' CONSPIRACY
3DS
LEVEL-5
7
Casual Games
06/10/2017
39
48
WARIOWARE GOLD
3DS
NINTENDO
7
Family Entertainment
27/07/2018
42
23
PAPER MARIO: STICKER STAR
3DS
NINTENDO
3
Role-Playing
07/12/2012
43
40
DETECTIVE PIKACHU
3DS
NINTENDO
3
Adventure
23/03/2018
43
22
MARIO SPORTS SUPERSTARS
3DS
NINTENDO
3
Sport Games
10/03/2017
43
72
FARMING SIMULATOR 18
3DS
FOCUS HOME INTERACTIVE
3
Strategy
06/06/2017
43
36
YO-KAI WATCH BLASTERS: WHITE DOG SQUAD
3DS
NINTENDO
7
Action
07/09/2018
47
69
LEGO STAR WARS: THE FORCE AWAKENS
3DS
WARNER BROS. INTERACTIVE
7
Action
28/06/2016
48
68
FIFA 15
3DS
ELECTRONIC ARTS
3
Sport Games
25/09/2014
49
82
THE LEGEND OF ZELDA: MAJORA'S MASK 3D
3DS
NINTENDO
12
Adventure
13/02/2015
50
55
YOSHI'S NEW ISLAND
3DS
NINTENDO
3
Action
14/03/2014
50
54
NINTENDO PRESENTS: NEW STYLE BOUTIQUE 3: STYLING STAR
3DS
NINTENDO
3
Strategy
24/11/2017
50
31
POKEMON ALPHA SAPPHIRE
3DS
NINTENDO
7
Role-Playing
28/11/2014
50
55
POKEMON ULTRA SUN + POKEMON ULTRA MOON
3DS
NINTENDO
7
Role-Playing
17/11/2017
50
39
FIRE EMBLEM WARRIORS
3DS
NINTENDO
12
Action
20/10/2017
55
42
MARIO TENNIS OPEN
3DS
NINTENDO
3
Sport Games
25/05/2012
56
59
NINTENDOGS + CATS: FRENCH BULLDOG & NEW FRIENDS
3DS
NINTENDO
3
Strategy
25/03/2011
56
84
NINTENDOGS + CATS: TOY POODLE & NEW FRIENDS
3DS
NINTENDO
3
Strategy
25/03/2011
58
67
HYRULE WARRIORS LEGENDS
3DS
NINTENDO
12
Action
24/03/2016
59
59
POOCHY & YOSHI'S WOOLLY WORLD
3DS
NINTENDO
3
Action
03/02/2017
60
63
DRAGON BALL: FUSIONS
3DS
BANDAI NAMCO ENTERTAINMENT
12
Role-Playing
17/02/2017
61
77
MARIO & LUIGI: PAPER JAM BROS.
3DS
NINTENDO
3
Role-Playing
04/12/2015
61
84
NINTENDO PRESENTS: NEW STYLE BOUTIQUE
3DS
NINTENDO
3
Strategy
16/11/2012
61
90
TEDDY TOGETHER
3DS
NINTENDO
3
Strategy
01/07/2016
61
40
POKEMON Y
3DS
NINTENDO
7
Role-Playing
12/10/2013
65
44
MARIO PARTY: STAR RUSH
3DS
NINTENDO
3
Family Entertainment
07/10/2016
65
107
HARVEST MOON: SKYTREE VILLAGE
3DS
RISING STAR GAMES
3
Strategy
02/06/2017
65
46
METROID: SAMUS RETURNS
3DS
NINTENDO
7
Action
15/09/2017
65
107
POKEMON RUMBLE WORLD
3DS
NINTENDO
7
Action
22/01/2016
65
48
STAR FOX 64 3D
3DS
NINTENDO
7
Action
09/09/2011
65
59
POKEMON SUPER MYSTERY DUNGEON
3DS
NINTENDO
7
Role-Playing
19/02/2016
65
107
DRAGON QUEST VIII: JOURNEY OF THE CURSED KING
3DS
NINTENDO
12
Role-Playing
20/01/2017
65
107
MONSTER HUNTER 4 ULTIMATE
3DS
CAPCOM
12
Role-Playing
13/02/2015
65
72
PERSONA Q2: NEW CINEMA LABYRINTH
3DS
DEEP SILVER
12
Role-Playing
04/06/2019
65
48
POKEMON CRYSTAL VERSION
3DS
NINTENDO
12
Role-Playing
26/01/2018
75
90
SUPER SMASH BROS. FOR NINTENDO 3DS
3DS
NINTENDO
12
Fighting
03/10/2014
76
48
MONSTER HUNTER STORIES
3DS
CAPCOM
7
Role-Playing
08/09/2017
77
77
BATMAN: ARKHAM ORIGINS BLACKGATE
3DS
WARNER BROS. INTERACTIVE
16
Action
08/11/2013
78
–
PICROSS 3D: ROUND 2
3DS
NINTENDO
3
Casual Games
02/12/2016
78
107
POKEMON GOLD VERSION
3DS
NINTENDO
3
Role-Playing
22/09/2017
78
55
ANIMAL CROSSING: HAPPY HOME DESIGNER + NFC READER/WRITER PACK
3DS
NINTENDO
3
Strategy
02/10/2015
78
90
NINTENDO PRESENTS: NEW STYLE BOUTIQUE 2: FASHION FORWARD
3DS
NINTENDO
3
Strategy
20/11/2015
78
107
RHYTHM PARADISE MEGAMIX
3DS
NINTENDO
7
Family Entertainment
21/10/2016
78
64
SEGA 3D CLASSICS COLLECTION
3DS
SEGA
7
Other Games/Compilations
04/11/2016
78
126
METAL GEAR SOLID: SNAKE EATER 3D
3DS
KONAMI
18
Action
08/03/2012
85
107
POKEMON ART ACADEMY
3DS
NINTENDO
3
Other Games/Compilations
04/07/2014
86
70
YO-KAI WATCH 3
3DS
NINTENDO
7
Role-Playing
07/12/2018
87
89
LEGO MARVEL'S AVENGERS
3DS
WARNER BROS. INTERACTIVE
7
Action
27/01/2016
88
126
NEW ART ACADEMY
3DS
NINTENDO
N/A
Other Games/Compilations
28/07/2012
88
59
KIRBY: PLANET ROBOBOT
3DS
NINTENDO
7
Action
10/06/2016
88
84
PUZZLE & DRAGON Z + PUZZLE & DRAGONS: SUPER MARIO BROS. EDITION
3DS
NINTENDO
7
Casual Games
08/05/2015
88
104
EVER OASIS
3DS
NINTENDO
7
Role-Playing
23/06/2017
88
77
ETRIAN ODYSSEY NEXUS
3DS
DEEP SILVER
12
Role-Playing
05/02/2019
88
–
ETRIAN ODYSSEY V: BEYOND THE MYTH
3DS
DEEP SILVER
12
Role-Playing
03/11/2017
88
77
POKEMON SILVER VERSION
3DS
NINTENDO
12
Role-Playing
22/09/2017
88
90
CODE NAME: S.T.E.A.M.
3DS
NINTENDO
12
Strategy
15/05/2015
88
77
FIRE EMBLEM FATES: BIRTHRIGHT
3DS
NINTENDO
12
Strategy
20/05/2016
88
64
FIRE EMBLEM FATES: CONQUEST
3DS
NINTENDO
12
Strategy
20/05/2016
98
102
LEGO MARVEL SUPER HEROES: UNIVERSE IN PERIL
3DS
WARNER BROS. INTERACTIVE
7
Action
15/11/2013
99
82
LEGO NINJAGO: SHADOW OF RONIN
3DS
WARNER BROS. INTERACTIVE
7
Action
27/03/2015
100
126
INAZUMA ELEVEN 3: BOMB BLAST
3DS
NINTENDO
7
Role-Playing
27/09/2013
101
–
PRO EVOLUTION SOCCER 2012 3D
3DS
KONAMI
3
Sport Games
01/12/2011
101
107
ANIMAL CROSSING: NEW LEAF
3DS
NINTENDO
3
Strategy
14/06/2013
101
107
KIRBY: PLANET ROBOBOT + KIRBY AMIIBO
3DS
NINTENDO
7
Action
10/06/2016
101
126
PHINEAS AND FERB: QUEST FOR COOL STUFF
3DS
505 GAMES
7
Action
07/03/2014
101
126
THE PEANUTS MOVIE: SNOOPY'S GRAND ADVENTURE
3DS
ACTIVISION BLIZZARD
7
Action
06/11/2015
101
126
INAZUMA ELEVEN 3: LIGHTNING BOLT
3DS
NINTENDO
7
Role-Playing
27/09/2013
101
–
YO-KAI WATCH + YO-KAI MEDAL
3DS
NINTENDO
7
Role-Playing
29/04/2016
101
107
MARIO & SONIC AT THE RIO 2016 OLYMPIC GAMES
3DS
NINTENDO
7
Sport Games
08/04/2016
101
90
DRAGON QUEST VII: FRAGMENTS OF THE FORGOTTEN PAST
3DS
NINTENDO
12
Role-Playing
16/09/2016
101
–
ETRIAN MYSTERY DUNGEON
3DS
NIS AMERICA
12
Role-Playing
11/09/2015
101
126
INAZUMA ELEVEN GO: CHRONO STONES: TUONO
3DS
NINTENDO
12
Role-Playing
27/03/2015
101
72
METROID PRIME: FEDERATION FORCE
3DS
NINTENDO
12
Shooter
02/09/2016
101
126
SPIRIT CAMERA: THE CURSED MEMOIR
3DS
NINTENDO
16
Adventure
29/06/2012
101
103
DEAD OR ALIVE: DIMENSIONS
3DS
KOEI TECMO
16
Fighting
20/05/2011
115
90
LEGO NINJAGO: NINDROIDS
3DS
WARNER BROS. INTERACTIVE
7
Action
01/08/2014
116
125
LEGO FRIENDS
3DS
WARNER BROS. INTERACTIVE
7
Strategy
29/11/2013
117
–
BEYBLADE: EVOLUTION
3DS
RISING STAR GAMES
3
Action
25/10/2013
117
–
HELLO KITTY & FRIENDS: ROCK N' WORLD TOUR
3DS
RISING STAR GAMES
3
Action
13/11/2015
117
126
SONIC BOOM: FIRE & ICE
3DS
SEGA
3
Action
30/09/2016
117
–
YAKARI: THE MYSTERY OF FOUR-SEASONS
3DS
KIDS' MANIA
3
Action
25/06/2015
117
126
CUT THE ROPE: TRIPLE TREAT
3DS
ACTIVISION BLIZZARD
3
Casual Games
28/03/2014
117
–
DREAM TRIGGER
3DS
BANDAI NAMCO ENTERTAINMENT
3
Casual Games
04/07/2011
117
–
HELLO KITTY PICNIC WITH SANRIO CHARACTERS
3DS
505 GAMES
3
Casual Games
30/10/2012
117
–
JEWEL MASTER: CRADLE OF EGYPT 2
3DS
RISING STAR GAMES
3
Casual Games
12/10/2012
117
–
SUDOKU
3DS
KONAMI
3
Casual Games
15/08/2011
117
90
PILOTWINGS RESORT
3DS
NINTENDO
3
Flight
25/03/2011
117
126
DISNEY ART ACADEMY
3DS
NINTENDO
3
Other Games/Compilations
15/07/2016
117
–
DREAMWORKS SUPER STAR KARTZ
3DS
ACTIVISION BLIZZARD
3
Racing
18/11/2011
117
–
MARIO GOLF: WORLD TOUR
3DS
NINTENDO
3
Sport Games
02/05/2014
117
–
PRO EVOLUTION SOCCER 2013 3D
3DS
KONAMI
3
Sport Games
30/11/2012
117
84
ANIMAL CROSSING: HAPPY HOME DESIGNER + ISABELLE SUMMER OUTFIT AMIIBO
3DS
NINTENDO
3
Strategy
18/03/2016
117
107
GARDENING MAMA: FOREST FRIENDS
3DS
NINTENDO
3
Strategy
06/03/2015
117
–
HARVEST MOON: THE LOST VALLEY
3DS
RISING STAR GAMES
3
Strategy
19/06/2015
117
–
NINTENDO POCKET FOOTBALL CLUB
3DS
NINTENDO
3
Strategy
17/04/2014
117
126
STORY OF SEASONS
3DS
NINTENDO
3
Strategy
24/12/2015
117
–
STORY OF SEASONS: TRIO OF TOWNS
3DS
NINTENDO
3
Strategy
13/10/2017
117
107
CHIBI-ROBO!: ZIP LASH + AMIIBO: CHIBI-ROBO!
3DS
NINTENDO
7
Action
06/11/2015
117
64
DILLON'S DEAD-HEAT BREAKERS
3DS
NINTENDO
7
Action
25/05/2018
117
90
LEGO BATMAN 2: DC SUPER HEROES
3DS
WARNER BROS. INTERACTIVE
7
Action
22/06/2012
117
–
LEGO LEGENDS OF CHIMA: LAVAL'S JOURNEY
3DS
WARNER BROS. INTERACTIVE
7
Action
21/06/2013
117
–
MONSTER HIGH: 13 WISHES
3DS
LITTLE ORBIT
7
Action
22/11/2013
117
–
SONIC BOOM: SHATTERED CRYSTAL
3DS
SEGA
7
Action
21/11/2014
117
–
SUPER POKEMON RUMBLE
3DS
NINTENDO
7
Action
02/12/2011
117
126
FROGGER 3D
3DS
KONAMI
7
Arcade
25/11/2011
117
–
ULTIMATE NES REMIX
3DS
NINTENDO
7
Other Games/Compilations
07/11/2014
117
126
FANTASY LIFE
3DS
NINTENDO
7
Role-Playing
26/09/2014
117
–
INAZUMA ELEVEN 3: TEAM OGRE ATTACKS!
3DS
NINTENDO
7
Role-Playing
14/02/2014
117
7
POKEMON X
3DS
NINTENDO
7
Role-Playing
12/10/2013
117
126
DISNEY MAGICAL WORLD
3DS
NINTENDO
7
Strategy
24/10/2014
117
–
CRUSH3D
3DS
SEGA
12
Action
13/01/2012
117
126
HEROES OF RUIN
3DS
NINTENDO
12
Action
15/06/2012
117
90
INAZUMA ELEVEN GO: CHRONO STONES: WILDFIRE
3DS
NINTENDO
12
Role-Playing
27/03/2015
117
–
INAZUMA ELEVEN GO: SHADOW
3DS
NINTENDO
12
Role-Playing
13/06/2014
117
–
TEENAGE MUTANT NINJA TURTLES
3DS
ACTIVISION BLIZZARD
12
Role-Playing
29/08/2014
117
–
CASTLEVANIA: LORDS OF SHADOW – MIRROR OF FATE
3DS
KONAMI
16
Action
08/03/2013
117
–
RESIDENT EVIL: THE MERCENARIES 3D
3DS
CAPCOM
18
Adventure
01/07/2011
157
90
LEGO BATMAN 3: BEYOND GOTHAM
3DS
WARNER BROS. INTERACTIVE
7
Action
14/11/2014
157
–
THE LEGO MOVIE VIDEOGAME
3DS
WARNER BROS. INTERACTIVE
7
Action
14/02/2014
159
–
TETRIS ULTIMATE
3DS
UBISOFT
3
Casual Games
14/11/2014
160
–
I LOVE MY LITTLE BOY
3DS
BIGBEN INTERACTIVE
3
N/A
06/11/2014
160
171
ANGLERS CLUB: ULTIMATE BASS FISHING 3D
3DS
BANDAI NAMCO ENTERTAINMENT
3
Sport Games
30/09/2011
160
–
BARBIE: GROOM AND GLAM PUPS
3DS
LITTLE ORBIT
3
Strategy
15/08/2013
160
–
ACE COMBAT: ASSAULT HORIZON LEGACY
3DS
BANDAI NAMCO ENTERTAINMENT
12
Flight
02/12/2011