Primo scossone di fine estate nelle classifiche italiane di vendita. NBA 2K20, uscito lo scorso 6 settembre, debutta in vetta nella graduatoria generale. Su Pc, invece, The Sims 4 continua ad essere in prima posizione.
Andiamo con ordine. La classifica generale della settimana numero 36, quindi, diffusa come sempre da AESVI su dati B2Boost, vede NBA 2K20 in prima posizione. Lo sportivo sul basket di 2K e Visual Concepts ha scavalcato l'immortale GTA V, adesso secondo. Subito dietro, a chiudere il podio Spyro Reignited Trilogy che ha esordito qualche giorno fa su Switch ed altre piattaforme.
Man of Medan, capolista la settimana scorsa, scende subito dal podio ed è quarto. Minecraft, in versione PS4 segue. Poi, a chiudere la top ten, troviamo, F1 2019, la versione Switch di Minecraft, Crash Team, Catherine: Full Body e Spider-Man.
Su Pc, pochissime le novità. Se The Sims 4 mantiene la vetta, a scambiarsi le posizioni sul podio sono GTA V, ora secondo, e Football Manager 2019, terzo. Poi, Farming Simulator 19, F1 2019, Fifa 19, Rainbow Six Siege, Fifa 18 (si, avete letto bene, e la settimana scorsa era quarto), Halo Wars 2, Mafia III e Warhammer 40,000: Dawn of War – Soulstorm.
Il podio Switch, vede in prima posizione Spyro Reignited Trilogy, Minecraft ed Astral Chain, ex primatista della settimana scorsa.
Vi lasciamo alle classifiche complete (top 200) piattaforma per piattaforma. Buona lettura.
ITALY Top 50 with Platform W36 2019
CP W36 2019
LP W35 2019
Title Name
Platform
Publisher
Pegi
Genre
Release Date
1
–
NBA 2K20
PS4
2K SPORTS
3
Sport Games
06/09/2019
2
4
GRAND THEFT AUTO V
PS4
ROCKSTAR GAMES
18
Action
18/11/2014
3
–
SPYRO REIGNITED TRILOGY
SWITCH
ACTIVISION BLIZZARD
7
Action
03/09/2019
4
1
THE DARK PICTURES: MAN OF MEDAN
PS4
BANDAI NAMCO ENTERTAINMENT
16
Adventure
30/08/2019
5
5
MINECRAFT: PLAYSTATION 4 EDITION
PS4
SONY INTERACTIVE ENTERTAINMENT
7
Adventure
03/10/2014
6
16
F1 2019
PS4
CODEMASTERS
3
Racing
25/06/2019
7
6
MINECRAFT: NINTENDO SWITCH EDITION
SWITCH
MOJANG
7
Adventure
21/06/2018
8
8
CRASH TEAM RACING NITRO-FUELED
PS4
ACTIVISION BLIZZARD
7
Racing
21/06/2019
9
–
CATHERINE: FULL BODY
PS4
SEGA
18
Adventure
03/09/2019
10
13
SPIDER-MAN
PS4
SONY INTERACTIVE ENTERTAINMENT
16
Action
07/09/2018
11
2
ASTRAL CHAIN
SWITCH
NINTENDO
12
Action
30/08/2019
12
366
MONSTER HUNTER: WORLD
PS4
CAPCOM
16
Role-Playing
26/01/2018
13
14
CALL OF DUTY: BLACK OPS 4
PS4
ACTIVISION BLIZZARD
18
Shooter
12/10/2018
14
12
MARIO KART 8 DELUXE
SWITCH
NINTENDO
3
Racing
28/04/2017
15
9
SUPER MARIO MAKER 2
SWITCH
NINTENDO
3
Action
28/06/2019
16
–
WRC 8: FIA WORLD RALLY CHAMPIONSHIP
PS4
BIGBEN INTERACTIVE
3
Racing
05/09/2019
17
7
FIFA 19
PS4
ELECTRONIC ARTS
3
Sport Games
25/09/2018
18
15
TOM CLANCY'S RAINBOW SIX SIEGE
PS4
UBISOFT
18
Shooter
01/12/2015
19
3
CONTROL
PS4
505 GAMES
18
Shooter
27/08/2019
20
18
HORIZON ZERO DAWN
PS4
SONY INTERACTIVE ENTERTAINMENT
16
Role-Playing
01/03/2017
21
37
GOD OF WAR
PS4
SONY INTERACTIVE ENTERTAINMENT
18
Action
20/04/2018
22
21
SUPER MARIO ODYSSEY
SWITCH
NINTENDO
3
Action
27/10/2017
23
–
NBA 2K20
XBOX ONE
2K SPORTS
3
Sport Games
06/09/2019
24
19
THE LEGEND OF ZELDA: BREATH OF THE WILD
SWITCH
NINTENDO
12
Adventure
03/03/2017
25
11
ASSASSIN'S CREED ODYSSEY
PS4
UBISOFT
18
Action
02/10/2018
26
24
MOTOGP 19
PS4
MILESTONE
3
Racing
06/06/2019
27
25
SUPER SMASH BROS. ULTIMATE
SWITCH
NINTENDO
12
Fighting
07/12/2018
28
20
CRASH BANDICOOT N. SANE TRILOGY
PS4
ACTIVISION BLIZZARD
7
Action
30/06/2017
29
26
UNCHARTED: THE NATHAN DRAKE COLLECTION
PS4
SONY INTERACTIVE ENTERTAINMENT
16
Action
07/10/2015
30
28
THE LAST OF US REMASTERED
PS4
SONY INTERACTIVE ENTERTAINMENT
18
Adventure
30/07/2014
31
33
SUPER MARIO PARTY
SWITCH
NINTENDO
3
Family Entertainment
05/10/2018
32
32
NEW SUPER MARIO BROS. U DELUXE
SWITCH
NINTENDO
3
Action
11/01/2019
33
23
EA SPORTS UFC 3
PS4
ELECTRONIC ARTS
16
Fighting
02/02/2018
34
27
WWE 2K19
PS4
2K SPORTS
16
Fighting
05/10/2018
35
35
UNCHARTED 4: A THIEF'S END
PS4
SONY INTERACTIVE ENTERTAINMENT
16
Adventure
10/05/2016
36
74
DAYS GONE
PS4
SONY INTERACTIVE ENTERTAINMENT
18
Adventure
26/04/2019
37
38
ROCKET LEAGUE
PS4
WARNER BROS. INTERACTIVE
3
Sport Games
01/12/2017
38
45
DRAGON BALL XENOVERSE 2
PS4
BANDAI NAMCO ENTERTAINMENT
12
Fighting
28/10/2016
39
44
FOR HONOR
PS4
UBISOFT
18
Action
14/02/2017
40
55
THE CREW 2
PS4
UBISOFT
12
Racing
29/06/2018
41
57
SPYRO REIGNITED TRILOGY
PS4
ACTIVISION BLIZZARD
7
Action
13/11/2018
42
17
JUST DANCE 2019
SWITCH
UBISOFT
3
Family Entertainment
25/10/2018
43
50
POKÉMON: LET'S GO, PIKACHU!
SWITCH
NINTENDO
7
Role-Playing
16/11/2018
44
31
THE SIMS 4
PS4
ELECTRONIC ARTS
12
Strategy
17/11/2017
45
52
GRAND THEFT AUTO V
XBOX ONE
ROCKSTAR GAMES
18
Action
18/11/2014
46
93
KINGDOM HEARTS: THE STORY SO FAR
PS4
SQUARE ENIX
12
Role-Playing
29/03/2019
47
34
CALL OF DUTY: WWII
PS4
ACTIVISION BLIZZARD
18
Shooter
03/11/2017
48
22
MXGP 2019
PS4
MILESTONE
3
Racing
27/08/2019
49
10
RED DEAD REDEMPTION 2
PS4
ROCKSTAR GAMES
18
Action
26/10/2018
50
104
F1 2019
XBOX ONE
CODEMASTERS
3
Racing
25/06/2019
51
62
TEKKEN 7
PS4
BANDAI NAMCO ENTERTAINMENT
16
Fighting
02/06/2017
52
48
NEED FOR SPEED: RIVALS
PS4
ELECTRONIC ARTS
7
Racing
29/11/2013
53
39
FIRE EMBLEM: THREE HOUSES
SWITCH
NINTENDO
12
Strategy
26/07/2019
54
53
MORTAL KOMBAT 11
PS4
WARNER BROS. INTERACTIVE
18
Fighting
23/04/2019
55
36
NEED FOR SPEED: PAYBACK
PS4
ELECTRONIC ARTS
12
Racing
10/11/2017
56
56
RATCHET & CLANK
PS4
SONY INTERACTIVE ENTERTAINMENT
7
Action
15/04/2016
57
58
CRASH TEAM RACING NITRO-FUELED
SWITCH
ACTIVISION BLIZZARD
7
Racing
21/06/2019
58
60
UNTIL DAWN
PS4
SONY INTERACTIVE ENTERTAINMENT
18
Adventure
26/08/2015
59
42
NBA 2K19
PS4
2K SPORTS
3
Sport Games
07/09/2018
60
172
THE WITCHER 3: WILD HUNT
PS4
CD PROJEKT
18
Role-Playing
19/05/2015
61
82
SHADOW OF THE TOMB RAIDER
PS4
SQUARE ENIX
18
Adventure
12/09/2018
62
61
CRASH BANDICOOT N. SANE TRILOGY
SWITCH
ACTIVISION BLIZZARD
7
Action
29/06/2018
63
69
METRO EXODUS
PS4
DEEP SILVER
18
Shooter
15/02/2019
64
47
FAR CRY NEW DAWN
PS4
UBISOFT
18
Shooter
15/02/2019
65
85
JUMP FORCE
PS4
BANDAI NAMCO ENTERTAINMENT
12
Fighting
15/02/2019
66
46
MARIO + RABBIDS KINGDOM BATTLE
SWITCH
UBISOFT
7
Strategy
29/08/2017
67
41
THE DARK PICTURES: MAN OF MEDAN
XBOX ONE
BANDAI NAMCO ENTERTAINMENT
16
Adventure
30/08/2019
68
78
KINGDOM HEARTS III
PS4
SQUARE ENIX
12
Role-Playing
29/01/2019
69
71
GOD OF WAR III REMASTERED
PS4
SONY INTERACTIVE ENTERTAINMENT
18
Action
15/07/2015
70
64
NIOH
PS4
SONY INTERACTIVE ENTERTAINMENT
18
Role-Playing
08/02/2017
71
76
SPLATOON 2
SWITCH
NINTENDO
7
Shooter
21/07/2017
72
75
ASSETTO CORSA
PS4
505 GAMES
3
Racing
26/08/2016
73
144
LEGO JURASSIC WORLD
PS4
WARNER BROS. INTERACTIVE
7
Action
12/06/2015
74
40
FIFA 19
SWITCH
ELECTRONIC ARTS
3
Sport Games
25/09/2018
75
67
TOM CLANCY'S THE DIVISION 2
PS4
UBISOFT
18
Shooter
12/03/2019
76
84
LEGO MARVEL SUPER HEROES 2
SWITCH
WARNER BROS. INTERACTIVE
7
Action
01/12/2017
77
79
ASSASSIN'S CREED ORIGINS
PS4
UBISOFT
18
Action
27/10/2017
78
30
WRECKFEST
PS4
THQ NORDIC
12
Racing
27/08/2019
79
51
GRAN TURISMO SPORT
PS4
SONY INTERACTIVE ENTERTAINMENT
3
Racing
18/10/2017
80
80
MARIO TENNIS ACES
SWITCH
NINTENDO
3
Sport Games
22/06/2018
81
86
WATCH DOGS 2
PS4
UBISOFT
18
Action
15/11/2016
82
95
POKÉMON: LET'S GO, EEVEE!
SWITCH
NINTENDO
7
Role-Playing
16/11/2018
83
87
RESIDENT EVIL 7: BIOHAZARD
PS4
CAPCOM
18
Adventure
24/01/2017
84
77
MARVEL ULTIMATE ALLIANCE 3: THE BLACK ORDER
SWITCH
NINTENDO
12
Role-Playing
19/07/2019
85
102
TEAM SONIC RACING
PS4
SEGA
3
Racing
21/05/2019
86
113
NINTENDO LABO: TOY-CON 01 VARIETY KIT
SWITCH
NINTENDO
3
Other Games/Compilations
27/04/2018
87
134
LEGO MARVEL SUPER HEROES 2
PS4
WARNER BROS. INTERACTIVE
7
Action
17/11/2017
88
–
NBA 2K20
SWITCH
2K SPORTS
3
Sport Games
06/09/2019
89
100
YOSHI'S CRAFTED WORLD
SWITCH
NINTENDO
3
Action
29/03/2019
90
101
DRAGON BALL FIGHTERZ
PS4
BANDAI NAMCO ENTERTAINMENT
12
Fighting
26/01/2018
91
49
FAR CRY 5
PS4
UBISOFT
18
Shooter
27/03/2018
92
81
LEGO WORLDS
SWITCH
WARNER BROS. INTERACTIVE
7
Adventure
08/09/2017
93
97
LEGO CITY UNDERCOVER
PS4
WARNER BROS. INTERACTIVE
7
Action
07/04/2017
94
73
POKEMON ULTRA SUN
3DS
NINTENDO
7
Role-Playing
17/11/2017
95
68
JUST DANCE 2019
PS4
UBISOFT
3
Family Entertainment
25/10/2018
96
63
ROCKET LEAGUE
SWITCH
WARNER BROS. INTERACTIVE
3
Sport Games
26/01/2018
97
–
WRC 8: FIA WORLD RALLY CHAMPIONSHIP
XBOX ONE
BIGBEN INTERACTIVE
3
Racing
05/09/2019
98
59
FIFA 19
PS3
ELECTRONIC ARTS
3
Sport Games
28/09/2018
99
43
YU-GI-OH! LEGACY OF THE DUELIST: LINK EVOLUTION
SWITCH
KONAMI
7
Casual Games
20/08/2019
100
83
FIFA 19
XBOX 360
ELECTRONIC ARTS
3
Sport Games
28/09/2018
101
151
ACE COMBAT 7: SKIES UNKNOWN
PS4
BANDAI NAMCO ENTERTAINMENT
12
Flight
18/01/2019
102
108
TEAM SONIC RACING
SWITCH
SEGA
3
Racing
21/05/2019
103
91
ASSASSIN'S CREED: THE EZIO COLLECTION
PS4
UBISOFT
18
Action
18/11/2016
104
120
MIDDLE-EARTH: SHADOW OF WAR
PS4
WARNER BROS. INTERACTIVE
18
Action
10/10/2017
105
116
NARUTO SHIPPUDEN: ULTIMATE NINJA STORM 4
PS4
BANDAI NAMCO ENTERTAINMENT
12
Fighting
05/02/2016
106
106
SEKIRO: SHADOWS DIE TWICE
PS4
ACTIVISION BLIZZARD
18
Action
22/03/2019
107
99
THE SIMS 4
PC
ELECTRONIC ARTS
12
Strategy
04/09/2014
108
125
HITMAN 2
PS4
WARNER BROS. INTERACTIVE
18
Action
13/11/2018
109
132
LEGO MARVEL'S AVENGERS
PS4
WARNER BROS. INTERACTIVE
7
Action
27/01/2016
110
90
CALL OF DUTY: BLACK OPS III
PS4
ACTIVISION BLIZZARD
18
Shooter
06/11/2015
111
204
CARS 3: DRIVEN TO WIN
SWITCH
WARNER BROS. INTERACTIVE
7
Racing
14/07/2017
112
92
RED DEAD REDEMPTION 2
XBOX ONE
ROCKSTAR GAMES
18
Action
26/10/2018
113
98
BURNOUT PARADISE REMASTERED
PS4
ELECTRONIC ARTS
7
Racing
16/03/2018
114
148
PLANTS VS. ZOMBIES: GARDEN WARFARE 2
PS4
ELECTRONIC ARTS
7
Strategy
25/02/2016
115
105
MINECRAFT
XBOX ONE
MICROSOFT
7
Adventure
20/09/2017
116
164
CARS 3: DRIVEN TO WIN
PS4
WARNER BROS. INTERACTIVE
7
Racing
14/07/2017
117
70
LEGO THE INCREDIBLES
PS4
WARNER BROS. INTERACTIVE
7
Action
13/07/2018
117
160
LEGO WORLDS
PS4
WARNER BROS. INTERACTIVE
7
Adventure
10/03/2017
119
128
ASSASSIN'S CREED III REMASTERED
PS4
UBISOFT
18
Action
29/03/2019
120
109
RESIDENT EVIL 2
PS4
CAPCOM
18
Adventure
25/01/2019
121
124
CAPTAIN TOAD: TREASURE TRACKER
SWITCH
NINTENDO
3
Casual Games
13/07/2018
122
130
CRASH TEAM RACING NITRO-FUELED
XBOX ONE
ACTIVISION BLIZZARD
7
Racing
21/06/2019
123
94
PRO EVOLUTION SOCCER 2019
PS4
KONAMI
3
Sport Games
30/08/2018
124
88
THE ELDER SCROLLS V: SKYRIM: SPECIAL EDITION
PS4
BETHESDA SOFTWORKS
18
Role-Playing
28/10/2016
125
107
LEGO CITY UNDERCOVER
SWITCH
WARNER BROS. INTERACTIVE
7
Action
07/04/2017
125
65
LEGO THE INCREDIBLES
SWITCH
WARNER BROS. INTERACTIVE
7
Action
13/07/2018
127
110
ASSASSIN'S CREED UNITY
PS4
UBISOFT
18
Action
14/11/2014
128
170
LEGO HARRY POTTER COLLECTION
PS4
WARNER BROS. INTERACTIVE
7
Action
21/10/2016
129
29
CONTROL
XBOX ONE
505 GAMES
18
Shooter
27/08/2019
130
142
KIRBY STAR ALLIES
SWITCH
NINTENDO
7
Action
16/03/2018
130
139
ARMS
SWITCH
NINTENDO
7
Fighting
16/06/2017
132
162
MARIO PARTY: ISLAND TOUR
3DS
NINTENDO
3
Family Entertainment
13/01/2014
133
114
DRAGON BALL XENOVERSE 2
SWITCH
BANDAI NAMCO ENTERTAINMENT
12
Fighting
22/09/2017
134
121
DARK SOULS III
PS4
BANDAI NAMCO ENTERTAINMENT
16
Role-Playing
12/04/2016
135
1.677
MONSTER HUNTER: WORLD
XBOX ONE
CAPCOM
16
Role-Playing
26/01/2018
136
126
SUPER MARIO 3D LAND
3DS
NINTENDO
3
Action
18/11/2011
137
129
POKKEN TOURNAMENT DX
SWITCH
NINTENDO
7
Fighting
22/09/2017
138
154
TENNIS WORLD TOUR
PS4
BIGBEN INTERACTIVE
3
Sport Games
22/05/2018
139
133
RIDE 3
PS4
MILESTONE
3
Racing
30/11/2018
140
138
TOM CLANCY'S GHOST RECON: WILDLANDS
PS4
UBISOFT
18
Shooter
07/03/2017
141
103
FIFA 19
XBOX ONE
ELECTRONIC ARTS
3
Sport Games
25/09/2018
142
135
JUST CAUSE 4
PS4
SQUARE ENIX
18
Action
04/12/2018
143
66
BATTLEFIELD V
PS4
ELECTRONIC ARTS
18
Shooter
15/11/2018
144
118
STARLINK: BATTLE FOR ATLAS STARTER PACK
PS4
UBISOFT
7
Flight
16/10/2018
145
165
CALL OF DUTY: GHOSTS
PS4
ACTIVISION BLIZZARD
16
Shooter
29/11/2013
146
146
MOTOGP 19
XBOX ONE
MILESTONE
3
Racing
06/06/2019
147
111
ASSASSIN'S CREED ODYSSEY
XBOX ONE
UBISOFT
18
Action
02/10/2018
148
159
FALLOUT 4
PS4
BETHESDA SOFTWORKS
18
Role-Playing
10/11/2015
149
285
STATE OF DECAY 2
XBOX ONE
MICROSOFT
18
Adventure
22/05/2018
150
131
WOLFENSTEIN: YOUNGBLOOD
PS4
BETHESDA SOFTWORKS
18
Shooter
26/07/2019
151
149
EA SPORTS UFC 2
XBOX ONE
ELECTRONIC ARTS
16
Fighting
17/03/2016
152
257
NINTENDO LABO: TOY-CON 03 VEHICLE KIT
SWITCH
NINTENDO
3
Other Games/Compilations
14/09/2018
153
89
POKEMON ULTRA MOON
3DS
NINTENDO
7
Role-Playing
17/11/2017
154
271
OVERWATCH
PS4
ACTIVISION BLIZZARD
12
Shooter
24/05/2016
155
119
ASSASSIN'S CREED IV: BLACK FLAG
PS4
UBISOFT
18
Action
22/11/2013
156
205
F1 2018
PS4
CODEMASTERS
3
Racing
24/08/2018
157
218
LEGO MARVEL SUPER HEROES
PS4
WARNER BROS. INTERACTIVE
7
Action
29/11/2013
158
157
BEN 10
PS4
OUTRIGHT GAMES
7
Action
10/11/2017
159
143
ANIMAL CROSSING: NEW LEAF – WELCOME AMIIBO
3DS
NINTENDO
3
Strategy
25/11/2016
160
–
BATMAN ARKHAM COLLECTION
PS4
WARNER BROS. INTERACTIVE
18
Action
30/11/2018
161
191
CALL OF DUTY: MODERN WARFARE REMASTERED
PS4
ACTIVISION BLIZZARD
18
Shooter
27/06/2017
162
141
VALENTINO ROSSI THE GAME
PS4
MILESTONE
3
Racing
16/06/2016
163
181
LUIGI'S MANSION 2
3DS
NINTENDO
7
Adventure
28/03/2013
164
202
RAYMAN LEGENDS
PS4
UBISOFT
7
Action
21/02/2014
165
179
MORTAL KOMBAT 11
SWITCH
WARNER BROS. INTERACTIVE
18
Fighting
10/05/2019
166
145
BATMAN: ARKHAM KNIGHT
PS4
WARNER BROS. INTERACTIVE
18
Action
23/06/2015
167
184
GRAND THEFT AUTO V
PC
ROCKSTAR GAMES
18
Action
14/04/2015
168
231
1-2-SWITCH
SWITCH
NINTENDO
7
Family Entertainment
03/03/2017
169
166
STARLINK: BATTLE FOR ATLAS STARTER PACK
SWITCH
UBISOFT
7
Flight
16/10/2018
169
187
ASSASSIN'S CREED III REMASTERED
SWITCH
UBISOFT
18
Action
21/05/2019
171
152
DRAGON BALL XENOVERSE
PS4
BANDAI NAMCO ENTERTAINMENT
12
Fighting
27/02/2015
172
117
ASSASSIN'S CREED SYNDICATE
PS4
UBISOFT
18
Action
23/10/2015
173
161
MORTAL KOMBAT X
PS4
WARNER BROS. INTERACTIVE
18
Fighting
14/04/2015
174
187
ASSASSIN'S CREED ODYSSEY + ORIGINS: DOUBLE PACK
PS4
UBISOFT
18
Action
22/08/2019
175
127
CALL OF DUTY: INFINITE WARFARE
PS4
ACTIVISION BLIZZARD
18
Shooter
04/11/2016
176
214
MOTOGP 18
PS4
MILESTONE
3
Racing
07/06/2018
177
227
WORLD WAR Z
PS4
MAD DOG GAMES
18
Action
16/04/2019
178
197
LEGO DC SUPER-VILLAINS
SWITCH
WARNER BROS. INTERACTIVE
7
Action
18/10/2018
179
173
EA SPORTS UFC 2
PS4
ELECTRONIC ARTS
16
Fighting
17/03/2016
180
171
LEGO STAR WARS: THE FORCE AWAKENS
PS4
WARNER BROS. INTERACTIVE
7
Action
28/06/2016
181
150
GO VACATION
SWITCH
NINTENDO
3
Family Entertainment
27/07/2018
182
167
FOOTBALL MANAGER 2019
PC
SEGA
3
Sport Games
02/11/2018
183
238
OUTLAST TRINITY
PS4
WARNER BROS. INTERACTIVE
18
Adventure
28/04/2017
184
376
PROJECT CARS 2
PS4
BANDAI NAMCO ENTERTAINMENT
3
Racing
22/09/2017
185
224
LITTLEBIGPLANET 3
PS4
SONY INTERACTIVE ENTERTAINMENT
7
Action
28/11/2014
186
293
CRASH BANDICOOT N. SANE TRILOGY
XBOX ONE
ACTIVISION BLIZZARD
7
Action
29/06/2018
187
185
SLIME RANCHER
PS4
SKYBOUND GAMES
3
Strategy
07/09/2018
188
211
ONE PIECE: PIRATE WARRIORS 3
PS4
BANDAI NAMCO ENTERTAINMENT
12
Adventure
28/08/2015
188
163
TOMB RAIDER: DEFINITIVE EDITION
PS4
SQUARE ENIX
18
Adventure
31/01/2014
190
147
STAR WARS BATTLEFRONT II
PS4
ELECTRONIC ARTS
16
Shooter
17/11/2017
191
54
COLLECTION OF MANA
SWITCH
SQUARE ENIX
7
Other Games/Compilations
27/08/2019
192
152
TOM CLANCY'S RAINBOW SIX SIEGE
XBOX ONE
UBISOFT
18
Shooter
01/12/2015
193
199
THE LEGO MOVIE 2 VIDEOGAME
SWITCH
WARNER BROS. INTERACTIVE
7
Action
01/03/2019
194
140
NIER: AUTOMATA
PS4
SQUARE ENIX
18
Role-Playing
10/03/2017
195
122
ANTHEM
PS4
ELECTRONIC ARTS
16
Role-Playing
22/02/2019
196
192
DARK SOULS: REMASTERED
PS4
BANDAI NAMCO ENTERTAINMENT
16
Role-Playing
25/05/2018
197
156
JUDGMENT
PS4
SEGA
18
Action
25/06/2019
198
155
FAR CRY 5
XBOX ONE
UBISOFT
18
Shooter
27/03/2018
199
183
DIRT RALLY 2.0
PS4
CODEMASTERS
3
Racing
26/02/2019
200
267
ARK: SURVIVAL EVOLVED
PS4
STUDIO WILDCARD
16
Adventure
29/08/2017
ITALY Top 50 PS4 W36 2019
CP W36 2019
LP W35 2019
Title Name
Platform
Publisher
Pegi
Genre
Release Date
1
–
NBA 2K20
PS4
2K SPORTS
3
Sport Games
06/09/2019
2
3
GRAND THEFT AUTO V
PS4
ROCKSTAR GAMES
18
Action
18/11/2014
3
1
THE DARK PICTURES: MAN OF MEDAN
PS4
BANDAI NAMCO ENTERTAINMENT
16
Adventure
30/08/2019
4
4
MINECRAFT: PLAYSTATION 4 EDITION
PS4
SONY INTERACTIVE ENTERTAINMENT
7
Adventure
03/10/2014
5
12
F1 2019
PS4
CODEMASTERS
3
Racing
25/06/2019
6
6
CRASH TEAM RACING NITRO-FUELED
PS4
ACTIVISION BLIZZARD
7
Racing
21/06/2019
7
–
CATHERINE: FULL BODY
PS4
SEGA
18
Adventure
03/09/2019
8
9
SPIDER-MAN
PS4
SONY INTERACTIVE ENTERTAINMENT
16
Action
07/09/2018
9
211
MONSTER HUNTER: WORLD
PS4
CAPCOM
16
Role-Playing
26/01/2018
10
10
CALL OF DUTY: BLACK OPS 4
PS4
ACTIVISION BLIZZARD
18
Shooter
12/10/2018
11
–
WRC 8: FIA WORLD RALLY CHAMPIONSHIP
PS4
BIGBEN INTERACTIVE
3
Racing
05/09/2019
12
5
FIFA 19
PS4
ELECTRONIC ARTS
3
Sport Games
25/09/2018
13
11
TOM CLANCY'S RAINBOW SIX SIEGE
PS4
UBISOFT
18
Shooter
01/12/2015
14
2
CONTROL
PS4
505 GAMES
18
Shooter
27/08/2019
15
13
HORIZON ZERO DAWN
PS4
SONY INTERACTIVE ENTERTAINMENT
16
Role-Playing
01/03/2017
16
26
GOD OF WAR
PS4
SONY INTERACTIVE ENTERTAINMENT
18
Action
20/04/2018
17
8
ASSASSIN'S CREED ODYSSEY
PS4
UBISOFT
18
Action
02/10/2018
18
17
MOTOGP 19
PS4
MILESTONE
3
Racing
06/06/2019
19
14
CRASH BANDICOOT N. SANE TRILOGY
PS4
ACTIVISION BLIZZARD
7
Action
30/06/2017
20
18
UNCHARTED: THE NATHAN DRAKE COLLECTION
PS4
SONY INTERACTIVE ENTERTAINMENT
16
Action
07/10/2015
21
20
THE LAST OF US REMASTERED
PS4
SONY INTERACTIVE ENTERTAINMENT
18
Adventure
30/07/2014
22
16
EA SPORTS UFC 3
PS4
ELECTRONIC ARTS
16
Fighting
02/02/2018
23
19
WWE 2K19
PS4
2K SPORTS
16
Fighting
05/10/2018
24
24
UNCHARTED 4: A THIEF'S END
PS4
SONY INTERACTIVE ENTERTAINMENT
16
Adventure
10/05/2016
25
48
DAYS GONE
PS4
SONY INTERACTIVE ENTERTAINMENT
18
Adventure
26/04/2019
26
27
ROCKET LEAGUE
PS4
WARNER BROS. INTERACTIVE
3
Sport Games
01/12/2017
27
30
DRAGON BALL XENOVERSE 2
PS4
BANDAI NAMCO ENTERTAINMENT
12
Fighting
28/10/2016
28
29
FOR HONOR
PS4
UBISOFT
18
Action
14/02/2017
29
36
THE CREW 2
PS4
UBISOFT
12
Racing
29/06/2018
30
38
SPYRO REIGNITED TRILOGY
PS4
ACTIVISION BLIZZARD
7
Action
13/11/2018
31
22
THE SIMS 4
PS4
ELECTRONIC ARTS
12
Strategy
17/11/2017
32
59
KINGDOM HEARTS: THE STORY SO FAR
PS4
SQUARE ENIX
12
Role-Playing
29/03/2019
33
23
CALL OF DUTY: WWII
PS4
ACTIVISION BLIZZARD
18
Shooter
03/11/2017
34
15
MXGP 2019
PS4
MILESTONE
3
Racing
27/08/2019
35
7
RED DEAD REDEMPTION 2
PS4
ROCKSTAR GAMES
18
Action
26/10/2018
36
40
TEKKEN 7
PS4
BANDAI NAMCO ENTERTAINMENT
16
Fighting
02/06/2017
37
32
NEED FOR SPEED: RIVALS
PS4
ELECTRONIC ARTS
7
Racing
29/11/2013
38
35
MORTAL KOMBAT 11
PS4
WARNER BROS. INTERACTIVE
18
Fighting
23/04/2019
39
25
NEED FOR SPEED: PAYBACK
PS4
ELECTRONIC ARTS
12
Racing
10/11/2017
40
37
RATCHET & CLANK
PS4
SONY INTERACTIVE ENTERTAINMENT
7
Action
15/04/2016
41
39
UNTIL DAWN
PS4
SONY INTERACTIVE ENTERTAINMENT
18
Adventure
26/08/2015
42
28
NBA 2K19
PS4
2K SPORTS
3
Sport Games
07/09/2018
43
106
THE WITCHER 3: WILD HUNT
PS4
CD PROJEKT
18
Role-Playing
19/05/2015
44
52
SHADOW OF THE TOMB RAIDER
PS4
SQUARE ENIX
18
Adventure
12/09/2018
45
45
METRO EXODUS
PS4
DEEP SILVER
18
Shooter
15/02/2019
46
31
FAR CRY NEW DAWN
PS4
UBISOFT
18
Shooter
15/02/2019
47
53
JUMP FORCE
PS4
BANDAI NAMCO ENTERTAINMENT
12
Fighting
15/02/2019
48
50
KINGDOM HEARTS III
PS4
SQUARE ENIX
12
Role-Playing
29/01/2019
49
47
GOD OF WAR III REMASTERED
PS4
SONY INTERACTIVE ENTERTAINMENT
18
Action
15/07/2015
50
41
NIOH
PS4
SONY INTERACTIVE ENTERTAINMENT
18
Role-Playing
08/02/2017
51
49
ASSETTO CORSA
PS4
505 GAMES
3
Racing
26/08/2016
52
88
LEGO JURASSIC WORLD
PS4
WARNER BROS. INTERACTIVE
7
Action
12/06/2015
53
43
TOM CLANCY'S THE DIVISION 2
PS4
UBISOFT
18
Shooter
12/03/2019
54
51
ASSASSIN'S CREED ORIGINS
PS4
UBISOFT
18
Action
27/10/2017
55
21
WRECKFEST
PS4
THQ NORDIC
12
Racing
27/08/2019
56
34
GRAN TURISMO SPORT
PS4
SONY INTERACTIVE ENTERTAINMENT
3
Racing
18/10/2017
57
54
WATCH DOGS 2
PS4
UBISOFT
18
Action
15/11/2016
58
55
RESIDENT EVIL 7: BIOHAZARD
PS4
CAPCOM
18
Adventure
24/01/2017
59
64
TEAM SONIC RACING
PS4
SEGA
3
Racing
21/05/2019
60
82
LEGO MARVEL SUPER HEROES 2
PS4
WARNER BROS. INTERACTIVE
7
Action
17/11/2017
61
63
DRAGON BALL FIGHTERZ
PS4
BANDAI NAMCO ENTERTAINMENT
12
Fighting
26/01/2018
62
33
FAR CRY 5
PS4
UBISOFT
18
Shooter
27/03/2018
63
61
LEGO CITY UNDERCOVER
PS4
WARNER BROS. INTERACTIVE
7
Action
07/04/2017
64
44
JUST DANCE 2019
PS4
UBISOFT
3
Family Entertainment
25/10/2018
65
92
ACE COMBAT 7: SKIES UNKNOWN
PS4
BANDAI NAMCO ENTERTAINMENT
12
Flight
18/01/2019
66
58
ASSASSIN'S CREED: THE EZIO COLLECTION
PS4
UBISOFT
18
Action
18/11/2016
67
73
MIDDLE-EARTH: SHADOW OF WAR
PS4
WARNER BROS. INTERACTIVE
18
Action
10/10/2017
68
69
NARUTO SHIPPUDEN: ULTIMATE NINJA STORM 4
PS4
BANDAI NAMCO ENTERTAINMENT
12
Fighting
05/02/2016
69
65
SEKIRO: SHADOWS DIE TWICE
PS4
ACTIVISION BLIZZARD
18
Action
22/03/2019
70
76
HITMAN 2
PS4
WARNER BROS. INTERACTIVE
18
Action
13/11/2018
71
80
LEGO MARVEL'S AVENGERS
PS4
WARNER BROS. INTERACTIVE
7
Action
27/01/2016
72
57
CALL OF DUTY: BLACK OPS III
PS4
ACTIVISION BLIZZARD
18
Shooter
06/11/2015
73
62
BURNOUT PARADISE REMASTERED
PS4
ELECTRONIC ARTS
7
Racing
16/03/2018
74
91
PLANTS VS. ZOMBIES: GARDEN WARFARE 2
PS4
ELECTRONIC ARTS
7
Strategy
25/02/2016
75
102
CARS 3: DRIVEN TO WIN
PS4
WARNER BROS. INTERACTIVE
7
Racing
14/07/2017
76
46
LEGO THE INCREDIBLES
PS4
WARNER BROS. INTERACTIVE
7
Action
13/07/2018
76
99
LEGO WORLDS
PS4
WARNER BROS. INTERACTIVE
7
Adventure
10/03/2017
78
78
ASSASSIN'S CREED III REMASTERED
PS4
UBISOFT
18
Action
29/03/2019
79
66
RESIDENT EVIL 2
PS4
CAPCOM
18
Adventure
25/01/2019
80
60
PRO EVOLUTION SOCCER 2019
PS4
KONAMI
3
Sport Games
30/08/2018
81
56
THE ELDER SCROLLS V: SKYRIM: SPECIAL EDITION
PS4
BETHESDA SOFTWORKS
18
Role-Playing
28/10/2016
82
67
ASSASSIN'S CREED UNITY
PS4
UBISOFT
18
Action
14/11/2014
83
104
LEGO HARRY POTTER COLLECTION
PS4
WARNER BROS. INTERACTIVE
7
Action
21/10/2016
84
74
DARK SOULS III
PS4
BANDAI NAMCO ENTERTAINMENT
16
Role-Playing
12/04/2016
85
94
TENNIS WORLD TOUR
PS4
BIGBEN INTERACTIVE
3
Sport Games
22/05/2018
86
81
RIDE 3
PS4
MILESTONE
3
Racing
30/11/2018
87
85
TOM CLANCY'S GHOST RECON: WILDLANDS
PS4
UBISOFT
18
Shooter
07/03/2017
88
83
JUST CAUSE 4
PS4
SQUARE ENIX
18
Action
04/12/2018
89
42
BATTLEFIELD V
PS4
ELECTRONIC ARTS
18
Shooter
15/11/2018
90
71
STARLINK: BATTLE FOR ATLAS STARTER PACK
PS4
UBISOFT
7
Flight
16/10/2018
91
103
CALL OF DUTY: GHOSTS
PS4
ACTIVISION BLIZZARD
16
Shooter
29/11/2013
92
98
FALLOUT 4
PS4
BETHESDA SOFTWORKS
18
Role-Playing
10/11/2015
93
79
WOLFENSTEIN: YOUNGBLOOD
PS4
BETHESDA SOFTWORKS
18
Shooter
26/07/2019
94
162
OVERWATCH
PS4
ACTIVISION BLIZZARD
12
Shooter
24/05/2016
95
72
ASSASSIN'S CREED IV: BLACK FLAG
PS4
UBISOFT
18
Action
22/11/2013
96
123
F1 2018
PS4
CODEMASTERS
3
Racing
24/08/2018
97
131
LEGO MARVEL SUPER HEROES
PS4
WARNER BROS. INTERACTIVE
7
Action
29/11/2013
98
96
BEN 10
PS4
OUTRIGHT GAMES
7
Action
10/11/2017
99
–
BATMAN ARKHAM COLLECTION
PS4
WARNER BROS. INTERACTIVE
18
Action
30/11/2018
100
116
CALL OF DUTY: MODERN WARFARE REMASTERED
PS4
ACTIVISION BLIZZARD
18
Shooter
27/06/2017
101
87
VALENTINO ROSSI THE GAME
PS4
MILESTONE
3
Racing
16/06/2016
102
122
RAYMAN LEGENDS
PS4
UBISOFT
7
Action
21/02/2014
103
89
BATMAN: ARKHAM KNIGHT
PS4
WARNER BROS. INTERACTIVE
18
Action
23/06/2015
104
93
DRAGON BALL XENOVERSE
PS4
BANDAI NAMCO ENTERTAINMENT
12
Fighting
27/02/2015
105
70
ASSASSIN'S CREED SYNDICATE
PS4
UBISOFT
18
Action
23/10/2015
106
100
MORTAL KOMBAT X
PS4
WARNER BROS. INTERACTIVE
18
Fighting
14/04/2015
107
114
ASSASSIN'S CREED ODYSSEY + ORIGINS: DOUBLE PACK
PS4
UBISOFT
18
Action
22/08/2019
108
77
CALL OF DUTY: INFINITE WARFARE
PS4
ACTIVISION BLIZZARD
18
Shooter
04/11/2016
109
127
MOTOGP 18
PS4
MILESTONE
3
Racing
07/06/2018
110
137
WORLD WAR Z
PS4
MAD DOG GAMES
18
Action
16/04/2019
111
107
EA SPORTS UFC 2
PS4
ELECTRONIC ARTS
16
Fighting
17/03/2016
112
105
LEGO STAR WARS: THE FORCE AWAKENS
PS4
WARNER BROS. INTERACTIVE
7
Action
28/06/2016
113
142
OUTLAST TRINITY
PS4
WARNER BROS. INTERACTIVE
18
Adventure
28/04/2017
114
217
PROJECT CARS 2
PS4
BANDAI NAMCO ENTERTAINMENT
3
Racing
22/09/2017
115
134
LITTLEBIGPLANET 3
PS4
SONY INTERACTIVE ENTERTAINMENT
7
Action
28/11/2014
116
112
SLIME RANCHER
PS4
SKYBOUND GAMES
3
Strategy
07/09/2018
117
126
ONE PIECE: PIRATE WARRIORS 3
PS4
BANDAI NAMCO ENTERTAINMENT
12
Adventure
28/08/2015
117
101
TOMB RAIDER: DEFINITIVE EDITION
PS4
SQUARE ENIX
18
Adventure
31/01/2014
119
90
STAR WARS BATTLEFRONT II
PS4
ELECTRONIC ARTS
16
Shooter
17/11/2017
120
86
NIER: AUTOMATA
PS4
SQUARE ENIX
18
Role-Playing
10/03/2017
121
75
ANTHEM
PS4
ELECTRONIC ARTS
16
Role-Playing
22/02/2019
122
117
DARK SOULS: REMASTERED
PS4
BANDAI NAMCO ENTERTAINMENT
16
Role-Playing
25/05/2018
123
95
JUDGMENT
PS4
SEGA
18
Action
25/06/2019
124
111
DIRT RALLY 2.0
PS4
CODEMASTERS
3
Racing
26/02/2019
125
159
ARK: SURVIVAL EVOLVED
PS4
STUDIO WILDCARD
16
Adventure
29/08/2017
126
132
MY HERO ONE'S JUSTICE
PS4
BANDAI NAMCO ENTERTAINMENT
12
Fighting
26/10/2018
127
108
DEVIL MAY CRY 5
PS4
CAPCOM
18
Action
08/03/2019
128
118
BIOSHOCK: THE COLLECTION
PS4
2K GAMES
18
Shooter
16/09/2016
129
209
DRAGON QUEST XI: ECHOES OF AN ELUSIVE AGE
PS4
SQUARE ENIX
12
Role-Playing
04/09/2018
130
141
THE EVIL WITHIN 2
PS4
BETHESDA SOFTWORKS
18
Adventure
13/10/2017
131
174
THE LEGO NINJAGO MOVIE VIDEO GAME
PS4
WARNER BROS. INTERACTIVE
7
Action
20/10/2017
132
109
DARKSIDERS III
PS4
THQ NORDIC
16
Action
27/11/2018
133
177
CARNIVAL GAMES
PS4
2K GAMES
3
Family Entertainment
06/11/2018
134
125
BATMAN: RETURN TO ARKHAM
PS4
WARNER BROS. INTERACTIVE
16
Action
21/10/2016
135
97
WRC 7: FIA WORLD RALLY CHAMPIONSHIP
PS4
BIGBEN INTERACTIVE
3
Racing
15/09/2017
136
157
FAR CRY PRIMAL
PS4
UBISOFT
18
Shooter
23/02/2016
137
151
RESIDENT EVIL: ORIGINS COLLECTION
PS4
CAPCOM
18
Adventure
22/01/2016
138
153
KINGDOM COME: DELIVERANCE
PS4
DEEP SILVER
18
Role-Playing
13/02/2018
139
148
DETROIT: BECOME HUMAN
PS4
SONY INTERACTIVE ENTERTAINMENT
18
Adventure
25/05/2018
140
166
LIFE IS STRANGE
PS4
SQUARE ENIX
16
Adventure
22/01/2016
141
130
FRIDAY THE 13TH: THE GAME
PS4
GUN MEDIA
18
Adventure
13/10/2017
142
84
PLAYERUNKNOWN'S BATTLEGROUNDS
PS4
SONY INTERACTIVE ENTERTAINMENT
16
Shooter
07/12/2018
143
146
LEGO BATMAN 3: BEYOND GOTHAM
PS4
WARNER BROS. INTERACTIVE
7
Action
14/11/2014
143
137
DEAD BY DAYLIGHT
PS4
505 GAMES
18
Adventure
23/06/2017
145
158
THE SINKING CITY
PS4
BIGBEN INTERACTIVE
18
Adventure
27/06/2019
146
147
ASSASSIN'S CREED: ROGUE REMASTERED
PS4
UBISOFT
18
Action
20/03/2018
147
144
BLOOD & TRUTH
PS4
SONY INTERACTIVE ENTERTAINMENT
16
Shooter
29/05/2019
148
110
MONSTER ENERGY SUPERCROSS: THE OFFICIAL VIDEOGAME 2
PS4
MILESTONE
12
Racing
08/02/2019
149
140
THE LEGO MOVIE 2 VIDEOGAME
PS4
WARNER BROS. INTERACTIVE
7
Action
01/03/2019
150
186
LIFE IS STRANGE: BEFORE THE STORM
PS4
SQUARE ENIX
16
Adventure
31/08/2017
151
68
SONIC FORCES
PS4
SEGA
7
Action
07/11/2017
152
197
UNCHARTED: THE LOST LEGACY
PS4
SONY INTERACTIVE ENTERTAINMENT
16
Action
23/08/2017
152
182
SOULCALIBUR VI
PS4
BANDAI NAMCO ENTERTAINMENT
16
Fighting
19/10/2018
154
119
OTHERS
PS4
UNKNOWN
N/A
N/A
29/11/2013
155
163
MOTOGP 17
PS4
MILESTONE
3
Racing
15/06/2017
156
120
INJUSTICE 2
PS4
WARNER BROS. INTERACTIVE
16
Fighting
18/05/2017
157
124
FINAL FANTASY XII: THE ZODIAC AGE
PS4
SQUARE ENIX
16
Role-Playing
11/07/2017
158
112
GRAVEL
PS4
MILESTONE
3
Racing
27/02/2018
158
133
LEGO DC SUPER-VILLAINS
PS4
WARNER BROS. INTERACTIVE
7
Action
18/10/2018
160
150
FALLOUT 76
PS4
BETHESDA SOFTWORKS
18
Role-Playing
14/11/2018
161
149
JURASSIC WORLD: EVOLUTION
PS4
SOLD OUT SOFTWARE
16
Strategy
03/07/2018
162
145
HELLBLADE: SENUA'S SACRIFICE
PS4
505 GAMES
18
Action
04/12/2018
163
278
WARRIORS OROCHI 4
PS4
KOEI TECMO
12
Action
19/10/2018
164
156
MAFIA III
PS4
2K GAMES
18
Action
07/10/2016
165
135
BLOODBORNE
PS4
SONY INTERACTIVE ENTERTAINMENT
16
Role-Playing
25/03/2015
166
115
DESTINY 2
PS4
ACTIVISION BLIZZARD
16
Shooter
06/09/2017
167
139
HITMAN
PS4
WARNER BROS. INTERACTIVE
18
Action
17/05/2018
168
127
RISE OF THE TOMB RAIDER: 20 YEAR CELEBRATION
PS4
SQUARE ENIX
18
Adventure
11/10/2016
169
172
MXGP 3: THE OFFICIAL MOTOCROSS VIDEOGAME
PS4
MILESTONE
3
Racing
30/05/2017
170
175
MXGP PRO
PS4
MILESTONE
3
Racing
29/06/2018
171
198
FAR CRY 4 + FAR CRY 5
PS4
UBISOFT
18
Shooter
20/06/2019
172
241
RAGE 2
PS4
BETHESDA SOFTWORKS
18
Shooter
14/05/2019
173
225
DISSIDIA FINAL FANTASY NT
PS4
SQUARE ENIX
12
Fighting
30/01/2018
174
169
FAR CRY 3: CLASSIC EDITION
PS4
UBISOFT
18
Shooter
26/06/2018
175
136
METRO REDUX
PS4
DEEP SILVER
18
Shooter
29/08/2014
176
215
DARK SOULS II: SCHOLAR OF THE FIRST SIN
PS4
BANDAI NAMCO ENTERTAINMENT
16
Role-Playing
02/04/2015
177
178
MIDDLE-EARTH: SHADOW OF MORDOR
PS4
WARNER BROS. INTERACTIVE
18
Action
03/10/2014
178
186
CAR MECHANIC SIMULATOR
PS4
RAVENSCOURT
3
Strategy
25/06/2019
178
168
FINAL FANTASY XV
PS4
SQUARE ENIX
16
Role-Playing
29/11/2016
178
180
METAL GEAR SOLID V: THE DEFINITIVE EXPERIENCE
PS4
KONAMI
18
Action
13/10/2016
181
236
DIRT RALLY
PS4
CODEMASTERS
3
Racing
05/04/2016
182
203
FAR CRY 4
PS4
UBISOFT
18
Shooter
18/11/2014
183
155
WATCH DOGS
PS4
UBISOFT
18
Action
27/05/2014
184
176
ONE PIECE: WORLD SEEKER
PS4
BANDAI NAMCO ENTERTAINMENT
12
Action
15/03/2019
185
274
THE ESCAPISTS 2
PS4
TEAM17
7
Action
22/08/2017
186
219
THE LEGO MOVIE VIDEOGAME
PS4
WARNER BROS. INTERACTIVE
7
Action
14/02/2014
186
179
DYING LIGHT: THE FOLLOWING
PS4
WARNER BROS. INTERACTIVE
18
Adventure
09/02/2016
188
224
HOMEFRONT: THE REVOLUTION
PS4
DEEP SILVER
18
Shooter
20/05/2016
189
244
ASSASSIN'S CREED CHRONICLES
PS4
UBISOFT
16
Action
09/02/2016
190
307
DRAGON BALL XENOVERSE + DRAGON BALL XENOVERSE 2
PS4
BANDAI NAMCO ENTERTAINMENT
12
Fighting
26/10/2018
190
143
MASS EFFECT: ANDROMEDA
PS4
ELECTRONIC ARTS
18
Role-Playing
23/03/2017
190
190
BATTLEFIELD 4
PS4
ELECTRONIC ARTS
18
Shooter
29/11/2013
193
202
FARMING SIMULATOR 19
PS4
FOCUS HOME INTERACTIVE
3
Strategy
20/11/2018
194
181
SCRIBBLENAUTS SHOWDOWN
PS4
WARNER BROS. INTERACTIVE
12
Casual Games
09/03/2018
194
171
DIABLO III: ETERNAL COLLECTION
PS4
ACTIVISION BLIZZARD
16
Role-Playing
26/06/2018
196
151
MONSTER ENERGY SUPERCROSS: THE OFFICIAL VIDEOGAME
PS4
MILESTONE
3
Racing
13/02/2018
197
121
KNOWLEDGE IS POWER
PS4
SONY INTERACTIVE ENTERTAINMENT
3
Family Entertainment
22/11/2017
198
183
RIDE 2
PS4
MILESTONE
3
Racing
07/10/2016
198
252
L.A. NOIRE
PS4
ROCKSTAR GAMES
18
Adventure
14/11/2017
200
228
JUST CAUSE 3
PS4
SQUARE ENIX
18
Action
01/12/2015
ITALY Top 50 XBOX ONE W36 2019
CP W36 2019
LP W35 2019
Title Name
Platform
Publisher
Pegi
Genre
Release Date
1
–
NBA 2K20
XBOX ONE
2K SPORTS
3
Sport Games
06/09/2019
2
3
GRAND THEFT AUTO V
XBOX ONE
ROCKSTAR GAMES
18
Action
18/11/2014
3
7
F1 2019
XBOX ONE
CODEMASTERS
3
Racing
25/06/2019
4
2
THE DARK PICTURES: MAN OF MEDAN
XBOX ONE
BANDAI NAMCO ENTERTAINMENT
16
Adventure
30/08/2019
5
–
WRC 8: FIA WORLD RALLY CHAMPIONSHIP
XBOX ONE
BIGBEN INTERACTIVE
3
Racing
05/09/2019
6
4
RED DEAD REDEMPTION 2
XBOX ONE
ROCKSTAR GAMES
18
Action
26/10/2018
7
8
MINECRAFT
XBOX ONE
MICROSOFT
7
Adventure
20/09/2017
8
12
CRASH TEAM RACING NITRO-FUELED
XBOX ONE
ACTIVISION BLIZZARD
7
Racing
21/06/2019
9
1
CONTROL
XBOX ONE
505 GAMES
18
Shooter
27/08/2019
10
249
MONSTER HUNTER: WORLD
XBOX ONE
CAPCOM
16
Role-Playing
26/01/2018
11
6
FIFA 19
XBOX ONE
ELECTRONIC ARTS
3
Sport Games
25/09/2018
12
13
MOTOGP 19
XBOX ONE
MILESTONE
3
Racing
06/06/2019
13
9
ASSASSIN'S CREED ODYSSEY
XBOX ONE
UBISOFT
18
Action
02/10/2018
14
30
STATE OF DECAY 2
XBOX ONE
MICROSOFT
18
Adventure
22/05/2018
15
14
EA SPORTS UFC 2
XBOX ONE
ELECTRONIC ARTS
16
Fighting
17/03/2016
16
31
CRASH BANDICOOT N. SANE TRILOGY
XBOX ONE
ACTIVISION BLIZZARD
7
Action
29/06/2018
17
15
TOM CLANCY'S RAINBOW SIX SIEGE
XBOX ONE
UBISOFT
18
Shooter
01/12/2015
18
16
FAR CRY 5
XBOX ONE
UBISOFT
18
Shooter
27/03/2018
19
11
MXGP 2019
XBOX ONE
MILESTONE
3
Racing
27/08/2019
20
10
CALL OF DUTY: WWII
XBOX ONE
ACTIVISION BLIZZARD
18
Shooter
03/11/2017
21
18
CALL OF DUTY: BLACK OPS 4
XBOX ONE
ACTIVISION BLIZZARD
18
Shooter
12/10/2018
22
37
DRAGON BALL XENOVERSE 2
XBOX ONE
BANDAI NAMCO ENTERTAINMENT
12
Fighting
28/10/2016
23
36
HALO WARS 2
XBOX ONE
MICROSOFT
16
Strategy
21/02/2017
24
29
GEARS OF WAR 4
XBOX ONE
MICROSOFT
18
Shooter
11/10/2016
25
60
OTHERS
XBOX ONE
UNKNOWN
N/A
N/A
22/11/2013
25
19
WATCH DOGS 2
XBOX ONE
UBISOFT
18
Action
15/11/2016
27
35
TOM CLANCY'S THE DIVISION 2
XBOX ONE
UBISOFT
18
Shooter
12/03/2019
28
57
SPYRO REIGNITED TRILOGY
XBOX ONE
ACTIVISION BLIZZARD
7
Action
13/11/2018
29
23
FORZA HORIZON 4
XBOX ONE
MICROSOFT
3
Racing
28/09/2018
30
40
METRO EXODUS
XBOX ONE
DEEP SILVER
18
Shooter
15/02/2019
31
21
BATTLEFIELD V
XBOX ONE
ELECTRONIC ARTS
18
Shooter
15/11/2018
32
25
NEED FOR SPEED: PAYBACK
XBOX ONE
ELECTRONIC ARTS
12
Racing
10/11/2017
33
22
FAR CRY NEW DAWN
XBOX ONE
UBISOFT
18
Shooter
15/02/2019
34
24
MORTAL KOMBAT 11
XBOX ONE
WARNER BROS. INTERACTIVE
18
Fighting
23/04/2019
35
34
ROCKET LEAGUE
XBOX ONE
WARNER BROS. INTERACTIVE
3
Sport Games
01/12/2017
36
17
LEGO WORLDS
XBOX ONE
WARNER BROS. INTERACTIVE
7
Adventure
10/03/2017
37
5
WRECKFEST
XBOX ONE
THQ NORDIC
12
Racing
27/08/2019
38
20
ASSASSIN'S CREED ORIGINS
XBOX ONE
UBISOFT
18
Action
27/10/2017
39
42
ASSASSIN'S CREED: THE EZIO COLLECTION
XBOX ONE
UBISOFT
18
Action
18/11/2016
40
51
LEGO CITY UNDERCOVER
XBOX ONE
WARNER BROS. INTERACTIVE
7
Action
07/04/2017
41
62
CARS 3: DRIVEN TO WIN
XBOX ONE
WARNER BROS. INTERACTIVE
7
Racing
14/07/2017
41
71
KINGDOM HEARTS III
XBOX ONE
SQUARE ENIX
12
Role-Playing
29/01/2019
43
47
MORTAL KOMBAT XL
XBOX ONE
WARNER BROS. INTERACTIVE
18
Fighting
04/03/2016
44
94
DRAGON BALL FIGHTERZ
XBOX ONE
BANDAI NAMCO ENTERTAINMENT
12
Fighting
26/01/2018
45
46
WOLFENSTEIN: YOUNGBLOOD
XBOX ONE
BETHESDA SOFTWORKS
18
Shooter
26/07/2019
46
38
MIDDLE-EARTH: SHADOW OF WAR
XBOX ONE
WARNER BROS. INTERACTIVE
18
Action
10/10/2017
47
43
THE CREW 2
XBOX ONE
UBISOFT
12
Racing
29/06/2018
48
28
WWE 2K19
XBOX ONE
2K SPORTS
16
Fighting
05/10/2018
49
33
BURNOUT PARADISE REMASTERED
XBOX ONE
ELECTRONIC ARTS
7
Racing
16/03/2018
50
117
RIDE 3
XBOX ONE
MILESTONE
3
Racing
30/11/2018
51
58
HALO 5: GUARDIANS
XBOX ONE
MICROSOFT
16
Shooter
27/10/2015
51
41
CALL OF DUTY: INFINITE WARFARE
XBOX ONE
ACTIVISION BLIZZARD
18
Shooter
04/11/2016
53
39
TOM CLANCY'S GHOST RECON: WILDLANDS
XBOX ONE
UBISOFT
18
Shooter
07/03/2017
54
86
ANTHEM
XBOX ONE
ELECTRONIC ARTS
16
Role-Playing
22/02/2019
55
27
FORZA MOTORSPORT 7
XBOX ONE
MICROSOFT
3
Racing
29/09/2017
56
55
PLAYERUNKNOWN'S BATTLEGROUNDS
XBOX ONE
MICROSOFT
16
Shooter
12/12/2017
57
26
A WAY OUT
XBOX ONE
ELECTRONIC ARTS
18
Action
23/03/2018
58
54
STARLINK: BATTLE FOR ATLAS STARTER PACK
XBOX ONE
UBISOFT
7
Flight
16/10/2018
59
107
BATMAN: ARKHAM KNIGHT
XBOX ONE
WARNER BROS. INTERACTIVE
18
Action
23/06/2015
60
49
NBA 2K19
XBOX ONE
2K SPORTS
3
Sport Games
07/09/2018
61
141
DIRT RALLY 2.0
XBOX ONE
CODEMASTERS
3
Racing
26/02/2019
62
45
NARUTO SHIPPUDEN: ULTIMATE NINJA STORM 4
XBOX ONE
BANDAI NAMCO ENTERTAINMENT
12
Fighting
05/02/2016
63
97
SEKIRO: SHADOWS DIE TWICE
XBOX ONE
ACTIVISION BLIZZARD
18
Action
22/03/2019
64
102
JUST CAUSE 4
XBOX ONE
SQUARE ENIX
18
Action
04/12/2018
65
56
INJUSTICE 2
XBOX ONE
WARNER BROS. INTERACTIVE
16
Fighting
18/05/2017
66
64
TEKKEN 7
XBOX ONE
BANDAI NAMCO ENTERTAINMENT
16
Fighting
02/06/2017
67
87
ACE COMBAT 7: SKIES UNKNOWN
XBOX ONE
BANDAI NAMCO ENTERTAINMENT
12
Flight
18/01/2019
68
65
THE ELDER SCROLLS V: SKYRIM: SPECIAL EDITION
XBOX ONE
BETHESDA SOFTWORKS
18
Role-Playing
28/10/2016
69
44
F1 2018
XBOX ONE
CODEMASTERS
3
Racing
24/08/2018
70
249
RAGE 2
XBOX ONE
BETHESDA SOFTWORKS
18
Shooter
14/05/2019
71
32
SEA OF THIEVES
XBOX ONE
MICROSOFT
12
Role-Playing
20/03/2018
72
–
FARMING SIMULATOR 17
XBOX ONE
FOCUS HOME INTERACTIVE
3
Strategy
25/10/2016
73
178
MXGP 2: THE OFFICIAL MOTOCROSS VIDEOGAME
XBOX ONE
MILESTONE
3
Racing
07/04/2016
73
144
LEGO MARVEL SUPER HEROES
XBOX ONE
WARNER BROS. INTERACTIVE
7
Action
22/11/2013
73
125
OUTLAST TRINITY
XBOX ONE
WARNER BROS. INTERACTIVE
18
Adventure
28/04/2017
76
156
FALLOUT 76
XBOX ONE
BETHESDA SOFTWORKS
18
Role-Playing
14/11/2018
77
109
CAR MECHANIC SIMULATOR
XBOX ONE
RAVENSCOURT
3
Strategy
25/06/2019
77
53
LEGO MARVEL SUPER HEROES 2
XBOX ONE
WARNER BROS. INTERACTIVE
7
Action
17/11/2017
77
61
HITMAN 2
XBOX ONE
WARNER BROS. INTERACTIVE
18
Action
09/11/2018
80
68
MXGP PRO
XBOX ONE
MILESTONE
3
Racing
29/06/2018
80
99
NO MAN'S SKY
XBOX ONE
505 GAMES
7
Adventure
26/07/2018
80
70
THE EVIL WITHIN 2
XBOX ONE
BETHESDA SOFTWORKS
18
Adventure
13/10/2017
83
79
PLANTS VS. ZOMBIES: GARDEN WARFARE 2
XBOX ONE
ELECTRONIC ARTS
7
Strategy
25/02/2016
83
48
DARK SOULS III
XBOX ONE
BANDAI NAMCO ENTERTAINMENT
16
Role-Playing
12/04/2016
85
157
TENNIS WORLD TOUR
XBOX ONE
BIGBEN INTERACTIVE
3
Sport Games
22/05/2018
85
82
DARKSIDERS III
XBOX ONE
THQ NORDIC
16
Action
27/11/2018
87
243
LEGO STAR WARS: THE FORCE AWAKENS
XBOX ONE
WARNER BROS. INTERACTIVE
7
Action
28/06/2016
88
96
LEGO HARRY POTTER COLLECTION
XBOX ONE
WARNER BROS. INTERACTIVE
7
Action
30/10/2018
88
116
LEGO MARVEL'S AVENGERS
XBOX ONE
WARNER BROS. INTERACTIVE
7
Action
27/01/2016
88
149
LEGO THE INCREDIBLES
XBOX ONE
WARNER BROS. INTERACTIVE
7
Action
13/07/2018
88
201
BATMAN: RETURN TO ARKHAM
XBOX ONE
WARNER BROS. INTERACTIVE
16
Action
21/10/2016
92
–
GEARS 5
XBOX ONE
MICROSOFT
18
Shooter
06/09/2019
93
83
TEAM SONIC RACING
XBOX ONE
SEGA
3
Racing
21/05/2019
93
131
VALENTINO ROSSI THE GAME
XBOX ONE
MILESTONE
3
Racing
16/06/2016
93
88
LEGO JURASSIC WORLD
XBOX ONE
WARNER BROS. INTERACTIVE
7
Action
12/06/2015
93
76
DESTINY: THE COLLECTION
XBOX ONE
ACTIVISION BLIZZARD
16
Shooter
20/09/2016
97
103
OVERWATCH
XBOX ONE
ACTIVISION BLIZZARD
12
Shooter
24/05/2016
98
52
THE WITCHER 3: WILD HUNT
XBOX ONE
CD PROJEKT
18
Role-Playing
19/05/2015
99
63
JUMP FORCE
XBOX ONE
BANDAI NAMCO ENTERTAINMENT
12
Fighting
15/02/2019
100
131
GRAVEL
XBOX ONE
MILESTONE
3
Racing
27/02/2018
100
157
TT ISLE OF MAN: RIDE ON THE EDGE
XBOX ONE
BIGBEN INTERACTIVE
3
Racing
06/03/2018
100
109
PRO EVOLUTION SOCCER 2019
XBOX ONE
KONAMI
3
Sport Games
30/08/2018
100
249
PRO FISHING SIMULATOR
XBOX ONE
BIGBEN INTERACTIVE
3
Sport Games
29/11/2018
100
249
DESTINY 2 + FORSAKEN
XBOX ONE
ACTIVISION BLIZZARD
16
Shooter
04/09/2018
105
72
JURASSIC WORLD: EVOLUTION
XBOX ONE
SOLD OUT SOFTWARE
16
Strategy
03/07/2018
106
90
RESIDENT EVIL 2
XBOX ONE
CAPCOM
18
Adventure
25/01/2019
107
78
STAR WARS BATTLEFRONT II
XBOX ONE
ELECTRONIC ARTS
16
Shooter
17/11/2017
108
201
THE LEGO NINJAGO MOVIE VIDEO GAME
XBOX ONE
WARNER BROS. INTERACTIVE
7
Action
20/10/2017
108
90
GEARS OF WAR: ULTIMATE EDITION
XBOX ONE
MICROSOFT
18
Shooter
28/08/2015
110
223
MINECRAFT: XBOX ONE EDITION
XBOX ONE
MICROSOFT
7
Adventure
28/11/2014
110
50
ARK: SURVIVAL EVOLVED
XBOX ONE
STUDIO WILDCARD
16
Adventure
29/08/2017
112
80
FALLOUT 4
XBOX ONE
BETHESDA SOFTWORKS
18
Role-Playing
10/11/2015
112
69
CALL OF DUTY: ADVANCED WARFARE
XBOX ONE
ACTIVISION BLIZZARD
18
Shooter
03/11/2014
114
167
PRO EVOLUTION SOCCER 2018
XBOX ONE
KONAMI
3
Sport Games
14/09/2017
115
59
SHADOW OF THE TOMB RAIDER
XBOX ONE
SQUARE ENIX
18
Adventure
12/09/2018
116
131
CALL OF DUTY: BLACK OPS III
XBOX ONE
ACTIVISION BLIZZARD
18
Shooter
06/11/2015
117
151
SOULCALIBUR VI
XBOX ONE
BANDAI NAMCO ENTERTAINMENT
16
Fighting
19/10/2018
118
94
FOR HONOR
XBOX ONE
UBISOFT
18
Action
14/02/2017
118
121
MASS EFFECT: ANDROMEDA
XBOX ONE
ELECTRONIC ARTS
18
Role-Playing
23/03/2017
120
198
NEED FOR SPEED: RIVALS
XBOX ONE
ELECTRONIC ARTS
7
Racing
22/11/2013
121
90
FORZA MOTORSPORT 6
XBOX ONE
MICROSOFT
3
Racing
18/09/2015
121
178
MONSTER ENERGY SUPERCROSS: THE OFFICIAL VIDEOGAME
XBOX ONE
MILESTONE
3
Racing
13/02/2018
121
74
WRC 7: FIA WORLD RALLY CHAMPIONSHIP
XBOX ONE
BIGBEN INTERACTIVE
3
Racing
15/09/2017
121
200
LEGO DC SUPER-VILLAINS
XBOX ONE
WARNER BROS. INTERACTIVE
7
Action
18/10/2018
121
104
THE LEGO MOVIE 2 VIDEOGAME
XBOX ONE
WARNER BROS. INTERACTIVE
7
Action
01/03/2019
121
319
THE WALKING DEAD: THE FINAL SEASON
XBOX ONE
SKYBOUND GAMES
18
Adventure
26/03/2019
127
–
DEAD OR ALIVE 6
XBOX ONE
KOEI TECMO
16
Fighting
01/03/2019
128
319
KINGDOM COME: DELIVERANCE
XBOX ONE
DEEP SILVER
18
Role-Playing
13/02/2018
129
121
ASSASSIN'S CREED III REMASTERED
XBOX ONE
UBISOFT
18
Action
29/03/2019
129
198
ASSASSIN'S CREED: ROGUE REMASTERED
XBOX ONE
UBISOFT
18
Action
20/03/2018
129
121
BATTLEFIELD 4
XBOX ONE
ELECTRONIC ARTS
18
Shooter
22/11/2013
132
147
FAR CRY 3: CLASSIC EDITION
XBOX ONE
UBISOFT
18
Shooter
26/06/2018
133
154
ASSETTO CORSA
XBOX ONE
505 GAMES
3
Racing
26/08/2016
134
80
KILLER INSTINCT
XBOX ONE
MICROSOFT
18
Fighting
10/10/2014
134
131
WARHAMMER 40,000: INQUISITOR: MARTYR
XBOX ONE
BIGBEN INTERACTIVE
18
Role-Playing
23/08/2018
136
89
FARMING SIMULATOR 19
XBOX ONE
FOCUS HOME INTERACTIVE
3
Strategy
20/11/2018
136
319
MARVEL VS. CAPCOM: INFINITE
XBOX ONE
CAPCOM
12
Fighting
19/09/2017
136
131
A.O.T. 2
XBOX ONE
KOEI TECMO GAMES
18
Action
20/03/2018
136
201
DYING LIGHT: THE FOLLOWING
XBOX ONE
WARNER BROS. INTERACTIVE
18
Adventure
12/02/2016
136
157
L.A. NOIRE
XBOX ONE
ROCKSTAR GAMES
18
Adventure
14/11/2017
141
249
MXGP 3: THE OFFICIAL MOTOCROSS VIDEOGAME
XBOX ONE
MILESTONE
3
Racing
30/05/2017
141
114
LEGO BATMAN 3: BEYOND GOTHAM
XBOX ONE
WARNER BROS. INTERACTIVE
7
Action
14/11/2014
143
168
STEEP
XBOX ONE
UBISOFT
12
Sport Games
02/12/2016
144
416
FIFA 17
XBOX ONE
ELECTRONIC ARTS
3
Sport Games
29/09/2016
145
171
NARUTO TO BORUTO: SHINOBI STRIKER
XBOX ONE
BANDAI NAMCO ENTERTAINMENT
12
Fighting
31/08/2018
146
121
FIFA 18
XBOX ONE
ELECTRONIC ARTS
3
Sport Games
26/09/2017
147
75
ASSASSIN'S CREED IV: BLACK FLAG
XBOX ONE
UBISOFT
18
Action
22/11/2013
148
113
DRAGON BALL XENOVERSE
XBOX ONE
BANDAI NAMCO ENTERTAINMENT
12
Fighting
27/02/2015
149
151
FIFA 16
XBOX ONE
ELECTRONIC ARTS
3
Sport Games
24/09/2015
149
105
DARK SOULS: REMASTERED
XBOX ONE
BANDAI NAMCO ENTERTAINMENT
16
Role-Playing
25/05/2018
151
178
MAFIA III
XBOX ONE
2K GAMES
18
Action
07/10/2016
152
141
F1 2017
XBOX ONE
CODEMASTERS
3
Racing
25/08/2017
152
127
WWE 2K18
XBOX ONE
2K SPORTS
16
Fighting
17/10/2017
154
319
STRANGE BRIGADE
XBOX ONE
SOLD OUT SOFTWARE
16
Shooter
28/08/2018
155
109
SUPER LUCKY`S TALE
XBOX ONE
MICROSOFT
3
Action
07/11/2017
155
249
CARNIVAL GAMES
XBOX ONE
2K GAMES
3
Family Entertainment
06/11/2018
155
76
FORZA HORIZON 3
XBOX ONE
MICROSOFT
3
Racing
27/09/2016
155
208
MOTOGP 15
XBOX ONE
MILESTONE
3
Racing
26/06/2015
155
83
MOTOGP 17
XBOX ONE
MILESTONE
3
Racing
15/06/2017
155
141
MOTOGP 18
XBOX ONE
MILESTONE
3
Racing
07/06/2018
155
157
NBA 2K PLAYGROUNDS 2
XBOX ONE
2K SPORTS
3
Sport Games
16/10/2018
155
319
SPIKE VOLLEYBALL
XBOX ONE
BIGBEN INTERACTIVE
3
Sport Games
05/02/2019
155
223
DISNEYLAND ADVENTURES
XBOX ONE
MICROSOFT
7
Adventure
31/10/2017
155
83
MINECRAFT: XBOX ONE EDITION + MINECRAFT – EXPLORER'S PACK
XBOX ONE
MICROSOFT
7
Adventure
07/11/2017
155
394
GHOSTBUSTERS
XBOX ONE
ACTIVISION BLIZZARD
12
Action
15/07/2016
155
90
RECORE
XBOX ONE
MICROSOFT
12
Action
16/09/2016
155
249
RARE REPLAY
XBOX ONE
MICROSOFT
16
Other Games/Compilations
04/08/2015
155
120
CALL OF DUTY: GHOSTS
XBOX ONE
ACTIVISION BLIZZARD
16
Shooter
22/11/2013
155
66
HALO: THE MASTER CHIEF COLLECTION
XBOX ONE
MICROSOFT
16
Shooter
11/11/2014
155
117
WORLD WAR Z
XBOX ONE
MAD DOG GAMES
18
Action
16/04/2019
155
108
RESIDENT EVIL 7: BIOHAZARD
XBOX ONE
CAPCOM
18
Adventure
24/01/2017
155
249
CALL OF CTHULHU: THE OFFICIAL VIDEO GAME
XBOX ONE
FOCUS HOME INTERACTIVE
18
Role-Playing
30/10/2018
155
127
PREY
XBOX ONE
BETHESDA SOFTWORKS
18
Shooter
05/05/2017
174
206
DIRT 4
XBOX ONE
CODEMASTERS
3
Racing
09/06/2017
175
244
ASSASSIN'S CREED UNITY
XBOX ONE
UBISOFT
18
Action
14/11/2014
176
171
STAR WARS BATTLEFRONT
XBOX ONE
ELECTRONIC ARTS
16
Action
19/11/2015
177
168
THE SIMS 4 BUNDLE: THE SIMS 4 + THE SIMS 4 – CATS & DOGS
XBOX ONE
ELECTRONIC ARTS
12
Strategy
02/11/2018
177
193
TOM CLANCY'S THE DIVISION
XBOX ONE
UBISOFT
18
Shooter
08/03/2016
179
171
DRAGON AGE: INQUISITION
XBOX ONE
ELECTRONIC ARTS
18
Role-Playing
21/11/2014
180
157
DOOM
XBOX ONE
BETHESDA SOFTWORKS
18
Shooter
13/05/2016
181
295
DISHONORED: DEATH OF THE OUTSIDER
XBOX ONE
BETHESDA SOFTWORKS
18
Action
15/09/2017
181
319
HELLBLADE: SENUA'S SACRIFICE
XBOX ONE
505 GAMES
18
Action
04/12/2018
183
295
F1 2016
XBOX ONE
CODEMASTERS
3
Racing
19/08/2016
183
126
FRIDAY THE 13TH: THE GAME
XBOX ONE
GUN MEDIA
18
Adventure
13/10/2017
185
319
V-RALLY 4
XBOX ONE
BIGBEN INTERACTIVE
3
Racing
06/09/2018
185
208
PURE FARMING 2018
XBOX ONE
TECHLAND
3
Strategy
13/03/2018
185
157
SONIC FORCES
XBOX ONE
SEGA
7
Action
07/11/2017
185
249
SONIC FORCES + SONIC MANIA
XBOX ONE
SEGA
7
Action
23/11/2018
185
178
DESTINY 2
XBOX ONE
ACTIVISION BLIZZARD
16
Shooter
06/09/2017
185
66
QUANTUM BREAK
XBOX ONE
MICROSOFT
16
Shooter
05/04/2016
185
295
MAD MAX
XBOX ONE
WARNER BROS. INTERACTIVE
18
Action
01/09/2015
185
157
WOLFENSTEIN II: THE NEW COLOSSUS
XBOX ONE
BETHESDA SOFTWORKS
18
Shooter
27/10/2017
193
127
FORZA HORIZON 2
XBOX ONE
MICROSOFT
3
Racing
03/10/2014
193
295
MICRO MACHINES WORLD SERIES
XBOX ONE
CODEMASTERS
7
Racing
30/06/2017
193
109
DIABLO III: ETERNAL COLLECTION
XBOX ONE
ACTIVISION BLIZZARD
16
Role-Playing
26/06/2018
193
–
THE BARD'S TALE IV: DIRECTOR'S CUT
XBOX ONE
DEEP SILVER
16
Role-Playing
06/09/2019
193
131
SUDDEN STRIKE 4
XBOX ONE
KALYPSO MEDIA
16
Strategy
22/06/2018
193
131
DEAD BY DAYLIGHT
XBOX ONE
505 GAMES
18
Adventure
23/06/2017
199
249
LORDS OF THE FALLEN
XBOX ONE
CI GAMES
16
Role-Playing
28/10/2014
199
106
DEVIL MAY CRY 5
XBOX ONE
CAPCOM
18
Action
08/03/2019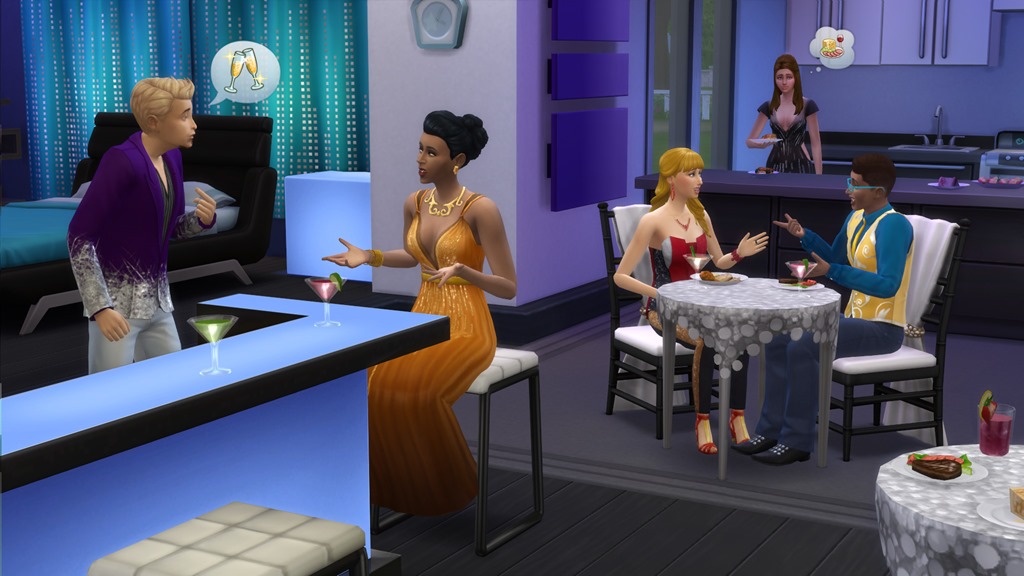 ITALY Top 50 PC W36 2019
CP W36 2019
LP W35 2019
Title Name
Platform
Publisher
Pegi
Genre
Release Date
1
1
THE SIMS 4
PC
ELECTRONIC ARTS
12
Strategy
04/09/2014
2
3
GRAND THEFT AUTO V
PC
ROCKSTAR GAMES
18
Action
14/04/2015
3
2
FOOTBALL MANAGER 2019
PC
SEGA
3
Sport Games
02/11/2018
4
6
FARMING SIMULATOR 19
PC
FOCUS HOME INTERACTIVE
3
Strategy
20/11/2018
5
23
F1 2019
PC
CODEMASTERS
3
Racing
25/06/2019
6
16
FIFA 19
PC
ELECTRONIC ARTS
3
Sport Games
28/09/2018
7
5
TOM CLANCY'S RAINBOW SIX SIEGE
PC
UBISOFT
18
Shooter
01/12/2015
8
4
FIFA 18
PC
ELECTRONIC ARTS
3
Sport Games
29/09/2017
9
10
HALO WARS 2
PC
THQ NORDIC
16
Strategy
17/02/2017
9
11
MAFIA III
PC
2K GAMES
18
Action
07/10/2016
11
24
WARHAMMER 40,000: DAWN OF WAR – SOULSTORM
PC
THQ
16
Strategy
07/03/2008
12
81
BATTLEFIELD V
PC
ELECTRONIC ARTS
18
Shooter
20/11/2018
13
81
STAR WARS BATTLEFRONT II
PC
ELECTRONIC ARTS
16
Shooter
17/11/2017
14
134
MARVEL VS. CAPCOM: INFINITE
PC
CAPCOM
12
Fighting
19/09/2017
14
24
THE EVIL WITHIN 2
PC
BETHESDA SOFTWORKS
18
Adventure
13/10/2017
16
17
MINECRAFT
PC
MICROSOFT
7
Adventure
09/10/2018
17
7
DONALD DUCK: QUACK ATTACK
PC
UBISOFT
N/A
Action
09/11/2000
17
134
MXGP PRO
PC
MILESTONE
3
Racing
29/06/2018
17
11
TROPICO 6
PC
KALYPSO MEDIA
16
Strategy
29/03/2019
20
9
TOTAL WAR: WARHAMMER
PC
SEGA
16
Strategy
24/05/2016
21
241
ANTHEM
PC
ELECTRONIC ARTS
16
Role-Playing
22/02/2019
22
61
RESIDENT EVIL 7: BIOHAZARD
PC
CAPCOM
18
Adventure
24/01/2017
23
84
OUTCAST: SECOND CONTACT
PC
BIGBEN INTERACTIVE
12
Adventure
14/11/2017
23
31
KILLING FLOOR 2
PC
DEEP SILVER
18
Adventure
18/11/2016
25
22
FINAL FANTASY XIV: A REALM REBORN
PC
SQUARE ENIX
16
Role-Playing
27/08/2013
26
65
OTHERS
PC
UNKNOWN
N/A
N/A
01/01/2000
27
54
STAR WARS BATTLEFRONT
PC
ELECTRONIC ARTS
16
Action
19/11/2015
28
15
CALL OF DUTY: WWII
PC
ACTIVISION BLIZZARD
18
Shooter
03/11/2017
29
51
BATTLEFIELD HARDLINE
PC
ELECTRONIC ARTS
18
Shooter
19/03/2015
30
84
VALENTINO ROSSI THE GAME
PC
MILESTONE
3
Racing
16/06/2016
30
8
FARMING SIMULATOR 17
PC
FOCUS HOME INTERACTIVE
3
Strategy
25/10/2016
30
56
PATHFINDER: KINGMAKER
PC
DEEP SILVER
16
Role-Playing
25/09/2018
30
173
DESTINY 2 + FORSAKEN
PC
ACTIVISION BLIZZARD
16
Shooter
04/09/2018
30
31
THE BLACK BOX PC COLLECTION
PC
HALIFAX
18
Other Games/Compilations
31/12/2007
35
173
HARRY POTTER AND THE GOBLET OF FIRE
PC
ELECTRONIC ARTS
7
Adventure
11/11/2005
35
259
CONTRAST
PC
FOCUS HOME INTERACTIVE
12
Casual Games
15/11/2013
35
17
SHADOW TACTICS: BLADES OF THE SHOGUN
PC
ADVENTURE PRODUCTIONS
16
Strategy
06/12/2016
35
84
CALL OF DUTY: BLACK OPS
PC
ACTIVISION BLIZZARD
18
Shooter
09/11/2010
39
40
GRAVEL
PC
MILESTONE
3
Racing
27/02/2018
39
173
MXGP 2: THE OFFICIAL MOTOCROSS VIDEOGAME
PC
MILESTONE
3
Racing
07/04/2016
39
259
RIDE 3
PC
MILESTONE
3
Racing
30/11/2018
39
100
TRANSPORT FEVER
PC
ASTRAGON
3
Strategy
08/11/2016
39
173
CRASH BANDICOOT N. SANE TRILOGY
PC
ACTIVISION BLIZZARD
7
Action
29/06/2018
39
40
THE SIMS 4 BUNDLE: THE SIMS 4 + THE SIMS 4 – ISLAND LIVING
PC
ELECTRONIC ARTS
12
Strategy
21/06/2019
39
100
WARHAMMER: END TIMES – VERMINTIDE
PC
NORDIC GAMES
16
Shooter
04/10/2016
39
259
SPELLFORCE III
PC
THQ NORDIC
16
Strategy
07/12/2017
39
376
CALL OF DUTY: MODERN WARFARE 3
PC
ACTIVISION BLIZZARD
18
Shooter
08/11/2011
48
63
FAR CRY NEW DAWN
PC
UBISOFT
18
Shooter
15/02/2019
49
128
COMPANY OF HEROES 2
PC
SEGA
18
Strategy
24/06/2013
50
363
BATTLEFIELD 4
PC
ELECTRONIC ARTS
18
Shooter
01/11/2013
51
52
NEED FOR SPEED: PAYBACK
PC
ELECTRONIC ARTS
12
Racing
10/11/2017
52
66
WARHAMMER 40,000: DAWN OF WAR III
PC
SEGA
16
Strategy
27/04/2017
53
40
CHRONICLE OF INNSMOUTH
PC
PSYCHODEV
N/A
Adventure
05/05/2017
53
–
TARZAN
PC
BUENA VISTA GAMES
3
Action
18/10/2004
53
259
DISNEY'S MAGIC ENGLISH
PC
DISNEY INTERACTIVE STUDIOS
3
Other Games/Compilations
01/01/2011
53
173
DEPONIA DOOMSDAY
PC
DAEDALIC ENTERTAINMENT
12
Adventure
14/04/2016
53
173
THE FRANZ KAFKA VIDEOGAME
PC
ADVENTURE PRODUCTIONS
12
Adventure
01/04/2017
53
67
FINAL FANTASY III + FINAL FANTASY IV: DOUBLE PACK EDITION
PC
SQUARE ENIX
12
Role-Playing
17/06/2016
53
259
DUNGEONS 2
PC
KALYPSO MEDIA
16
Role-Playing
24/04/2015
53
29
LORDS OF THE FALLEN
PC
CI GAMES
16
Role-Playing
28/10/2014
53
376
EVOLVE
PC
2K GAMES
16
Shooter
10/02/2015
53
100
AGONY
PC
RAVENSCOURT
18
Adventure
29/05/2018
53
134
CONAN EXILES
PC
DEEP SILVER
18
Adventure
08/05/2018
53
60
FALLOUT 4
PC
BETHESDA SOFTWORKS
18
Role-Playing
10/11/2015
53
173
SEVEN: THE DAYS LONG GONE
PC
IMGN.PRO
18
Role-Playing
01/12/2017
53
40
THE ELDER SCROLLS ONLINE: MORROWIND
PC
BETHESDA SOFTWORKS
18
Role-Playing
06/06/2017
53
13
INNER CHAINS
PC
IMGN.PRO
18
Shooter
26/05/2017
68
128
FALLOUT 76
PC
BETHESDA SOFTWORKS
18
Role-Playing
14/11/2018
69
53
ASSASSIN'S CREED IV: BLACK FLAG
PC
UBISOFT
18
Action
22/11/2013
70
–
THE SIMS 4 BUNDLE: THE SIMS 4 + THE SIMS 4 – SEASONS
PC
ELECTRONIC ARTS
12
Strategy
22/06/2018
70
30
BATTLEFIELD 1
PC
ELECTRONIC ARTS
18
Shooter
21/10/2016
72
54
MASS EFFECT: ANDROMEDA
PC
ELECTRONIC ARTS
18
Role-Playing
23/03/2017
73
39
PROJECT CARS 2
PC
BANDAI NAMCO ENTERTAINMENT
3
Racing
22/09/2017
74
134
DIRT RALLY 2.0
PC
CODEMASTERS
3
Racing
22/02/2019
74
376
MOTOGP 14
PC
MILESTONE
3
Racing
20/06/2014
74
56
MXGP 2019
PC
MILESTONE
3
Racing
27/08/2019
74
67
FOOTBALL MANAGER 2017
PC
SEGA
3
Sport Games
04/11/2016
74
134
PRO EVOLUTION SOCCER 2013
PC
KONAMI
3
Sport Games
17/09/2012
74
259
MEDFORD ASYLUM: PARANORMAL CASE
PC
ADVENTURE PRODUCTIONS
7
Casual Games
05/12/2014
74
173
EMPATHY: PATH OF WHISPERS
PC
ICEBERG INTERACTIVE
12
Adventure
16/05/2017
74
376
GRAND AGES: MEDIEVAL
PC
KALYPSO MEDIA
12
Strategy
24/04/2015
74
67
DARKSIDERS III
PC
THQ NORDIC
16
Action
27/11/2018
74
67
WARHAMMER: CHAOSBANE
PC
BIGBEN INTERACTIVE
16
Action
04/06/2019
74
84
HUSK
PC
ADVENTURE PRODUCTIONS
16
Adventure
01/05/2017
74
259
OCCULTUS: CABALA MEDITERRANEA
PC
ADVENTURE PRODUCTIONS
16
Casual Games
24/06/2016
74
24
ELEX
PC
THQ NORDIC
16
Role-Playing
17/10/2017
74
173
HUNTING SIMULATOR
PC
BIGBEN INTERACTIVE
16
Sport Games
09/06/2017
74
84
DISHONORED: DEATH OF THE OUTSIDER
PC
BETHESDA SOFTWORKS
18
Action
15/09/2017
74
355
MORTAL KOMBAT X
PC
WARNER BROS. INTERACTIVE
18
Fighting
14/04/2015
74
134
ADVENTURE PACK MICROIDS: 30TH ANNIVERSARY
PC
MICROÏDS
18
Other Games/Compilations
19/10/2015
74
173
EXPEDITIONS: VIKING
PC
LOGIC ARTISTS
18
Role-Playing
27/04/2017
74
61
THE ELDER SCROLLS V: SKYRIM
PC
BETHESDA SOFTWORKS
18
Role-Playing
11/11/2011
74
173
VIKINGS: WOLVES OF MIDGARD
PC
KALYPSO MEDIA
18
Role-Playing
24/03/2017
74
40
CALL OF DUTY: ADVANCED WARFARE
PC
ACTIVISION BLIZZARD
18
Shooter
03/11/2014
95
363
MIRROR'S EDGE CATALYST
PC
ELECTRONIC ARTS
16
Action
09/06/2016
95
242
TOM CLANCY'S THE DIVISION 2
PC
UBISOFT
18
Shooter
15/03/2019
97
165
FIFA 16
PC
ELECTRONIC ARTS
3
Sport Games
24/09/2015
97
245
TITANFALL 2
PC
ELECTRONIC ARTS
16
Shooter
28/10/2016
99
254
NARUTO SHIPPUDEN: ULTIMATE NINJA STORM 3 FULL BURST
PC
BANDAI NAMCO ENTERTAINMENT
12
Fighting
01/02/2014
99
80
TEKKEN 7
PC
BANDAI NAMCO ENTERTAINMENT
16
Fighting
02/06/2017
101
98
ASSASSIN'S CREED: ROGUE
PC
UBISOFT
18
Action
10/03/2015
102
259
DAKAR 18
PC
DEEP SILVER
3
Racing
25/09/2018
102
173
NEED FOR SPEED: SHIFT
PC
ELECTRONIC ARTS
3
Racing
18/09/2009
102
100
RIDE
PC
MILESTONE
3
Racing
27/03/2015
102
20
RIDE 2
PC
MILESTONE
3
Racing
07/10/2016
102
–
TT ISLE OF MAN: RIDE ON THE EDGE
PC
BIGBEN INTERACTIVE
3
Racing
06/03/2018
102
–
LONDON 2012: THE OFFICIAL VIDEO GAME
PC
SEGA
3
Sport Games
29/06/2012
102
100
ZOO TYCOON: ULTIMATE ANIMAL COLLECTION
PC
THQ NORDIC
3
Strategy
14/09/2018
102
251
LEGO WORLDS
PC
WARNER BROS. INTERACTIVE
7
Adventure
10/03/2017
102
100
RUSH: A DISNEY-PIXAR ADVENTURE
PC
THQ NORDIC
7
Adventure
28/09/2018
102
259
SACRA TERRA COLLECTION
PC
ALAWAR
7
Casual Games
28/08/2014
102
173
SONIC & ALL-STARS RACING TRANSFORMED
PC
SEGA
7
Racing
31/01/2013
102
259
SUPREME COMMANDER 2
PC
SQUARE ENIX
7
Strategy
05/03/2010
102
259
LARA CROFT AND THE TEMPLE OF OSIRIS
PC
SQUARE ENIX
12
Adventure
09/12/2014
102
84
STREET FIGHTER 30TH ANNIVERSARY COLLECTION
PC
CAPCOM
12
Fighting
29/05/2018
102
259
WORLD OF WARCRAFT: BATTLE CHEST 5.0
PC
ACTIVISION BLIZZARD
12
Role-Playing
28/10/2013
102
84
GENERATION ZERO
PC
THQ NORDIC
12
Shooter
26/03/2019
102
173
SUPERHOT
PC
ADVENTURE PRODUCTIONS
12
Shooter
21/03/2016
102
–
STORM: FRONTLINE NATION
PC
SIMBIN STUDIOS
12
Strategy
10/06/2011
102
376
RED FACTION: GUERRILLA RE-MARS-TERED
PC
THQ NORDIC
16
Action
03/07/2018
102
376
BROKEN SWORD 5: THE SERPENT'S CURSE
PC
DEEP SILVER
16
Adventure
20/06/2014
102
259
JOE DEVER'S LONE WOLF HD REMASTERED
PC
ADVENTURE PRODUCTIONS
16
Role-Playing
24/04/2015
102
100
CALL OF DUTY: GHOSTS
PC
ACTIVISION BLIZZARD
16
Shooter
05/11/2013
102
–
CRYSIS 2
PC
ELECTRONIC ARTS
16
Shooter
25/03/2011
102
67
STARCRAFT II: LEGACY OF THE VOID
PC
ACTIVISION BLIZZARD
16
Strategy
10/11/2015
102
67
CASTLEVANIA: LORDS OF SHADOW 2
PC
KONAMI
18
Action
28/02/2014
102
13
JUST CAUSE 4
PC
SQUARE ENIX
18
Action
04/12/2018
102
100
DEAD RISING 4
PC
CAPCOM
18
Adventure
14/03/2017
102
376
THE EVIL WITHIN
PC
BETHESDA SOFTWORKS
18
Adventure
14/10/2014
102
134
METRO EXODUS
PC
DEEP SILVER
18
Shooter
15/02/2019
102
40
WOLFENSTEIN: YOUNGBLOOD
PC
BETHESDA SOFTWORKS
18
Shooter
26/07/2019
132
37
TOTAL WAR: WARHAMMER II
PC
SEGA
16
Strategy
28/09/2017
132
376
HITMAN: ABSOLUTION
PC
SQUARE ENIX
18
Action
20/11/2012
132
162
KINGDOM COME: DELIVERANCE
PC
DEEP SILVER
18
Role-Playing
13/02/2018
132
237
BORDERLANDS 2
PC
2K GAMES
18
Shooter
21/09/2012
132
78
CALL OF DUTY: INFINITE WARFARE
PC
ACTIVISION BLIZZARD
18
Shooter
04/11/2016
137
246
WOLFENSTEIN II: THE NEW COLOSSUS
PC
BETHESDA SOFTWORKS
18
Shooter
27/10/2017
138
165
F1 2014
PC
CODEMASTERS
3
Racing
17/10/2014
138
252
FIFA 17
PC
ELECTRONIC ARTS
3
Sport Games
29/09/2016
138
165
TITANFALL
PC
ELECTRONIC ARTS
16
Shooter
13/03/2014
138
246
DRAGON AGE: INQUISITION
PC
ELECTRONIC ARTS
18
Role-Playing
21/11/2014
142
100
DISNEY PRINCESS: FASHION BOUTIQUE
PC
DISNEY INTERACTIVE STUDIOS
N/A
Other Games/Compilations
30/09/2002
142
259
PETER & WENDY: SULL'ISOLA CHE NON C'È
PC
MICROÏDS
3
Adventure
01/01/2015
142
376
LES MISERABLES: JEAN VALJEAN
PC
ADVENTURE PRODUCTIONS
3
Casual Games
26/05/2015
142
–
NANCY DREW: THE SILENT SPY
PC
MICROÏDS
3
Casual Games
22/10/2013
142
259
DIRT 4
PC
CODEMASTERS
3
Racing
09/06/2017
142
–
NASCAR: THE GAME 2013
PC
DEEP SILVER
3
Racing
13/09/2013
142
376
WRC 4: FIA WORLD RALLY CHAMPIONSHIP
PC
BIGBEN INTERACTIVE
3
Racing
25/10/2013
142
–
FOOTBALL MANAGER 2014
PC
SEGA
3
Sport Games
31/10/2013
142
78
FOOTBALL MANAGER 2018
PC
SEGA
3
Sport Games
10/11/2017
142
376
CITIES XL 2012
PC
FOCUS HOME INTERACTIVE
3
Strategy
20/10/2011
142
67
TRAINZ: A NEW ERA
PC
DEEP SILVER
3
Strategy
15/05/2015
142
–
CHICKEN LITTLE 2: ACE IN ACTION
PC
BUENA VISTA GAMES
7
Action
09/07/2007
142
84
I AM BREAD
PC
RAVENSCOURT
7
Action
31/07/2015
142
134
DARK ARCANA: THE CARNIVAL
PC
MASTERTRONIC
7
Adventure
23/10/2012
142
67
DISNEYLAND ADVENTURES
PC
THQ NORDIC
7
Adventure
14/09/2018
142
259
BLACK VIPER: SOPHIA'S FATE
PC
MICROÏDS
7
Casual Games
21/08/2015
142
84
DRACULA: LOVE KILLS
PC
DENDA GAMES
7
Casual Games
27/04/2012
142
173
NOSTRADAMUS: THE LAST PROPHECY
PC
PETER GAMES
7
Casual Games
14/11/2007
142
376
SHIVER: POLTERGEIST
PC
ADVENTURE PRODUCTIONS
7
Casual Games
25/04/2014
142
259
HEARTS OF IRON IV
PC
PARADOX INTERACTIVE
7
Strategy
06/06/2016
142
–
SINS OF A SOLAR EMPIRE: TRINITY
PC
KALYPSO MEDIA
7
Strategy
26/03/2010
142
173
CONARIUM
PC
ICEBERG INTERACTIVE
12
Adventure
28/07/2017
142
259
DEPONIA: THE COMPLETE JOURNEY
PC
DAEDALIC ENTERTAINMENT
12
Adventure
06/03/2016
142
100
GOODBYE DEPONIA
PC
DAEDALIC ENTERTAINMENT
12
Adventure
15/10/2013
142
84
KHOLAT
PC
IMGN.PRO
12
Adventure
10/06/2015
142
173
THE BOOK OF UNWRITTEN TALES 2
PC
ADVENTURE PRODUCTIONS
12
Adventure
24/04/2015
142
134
ENIGMATIS COLLECTION
PC
ADVENTURE PRODUCTIONS
12
Casual Games
31/08/2017
142
376
STREET FIGHTER X TEKKEN
PC
CAPCOM
12
Fighting
11/05/2012
142
67
PILLARS OF ETERNITY II: DEADFIRE
PC
THQ NORDIC
12
Role-Playing
08/05/2018
142
100
THEHUNTER: PRIMAL
PC
ADVENTURE PRODUCTIONS
12
Shooter
26/10/2015
142
259
BATTLE VS. CHESS
PC
TOPWARE INTERACTIVE
12
Strategy
17/05/2011
142
97
SID MEIER'S CIVILIZATION VI
PC
2K GAMES
12
Strategy
21/10/2016
142
376
DARK
PC
KALYPSO MEDIA
16
Action
05/07/2013
142
376
THIEF
PC
SQUARE ENIX
16
Action
28/02/2014
142
259
1954: ALCATRAZ + ANNA'S QUEST + THE NIGHT OF THE RABBIT
PC
DAEDALIC ENTERTAINMENT
16
Adventure
06/10/2017
142
77
LIFE IS STRANGE: BEFORE THE STORM
PC
SQUARE ENIX
16
Adventure
09/03/2018
142
134
NIGHTMARES FROM THE DEEP: COLLECTION
PC
ADVENTURE PRODUCTIONS
16
Casual Games
29/04/2016
142
376
KING ARTHUR COLLECTION
PC
PARADOX INTERACTIVE
16
Role-Playing
06/05/2011
142
259
BATTLEFIELD: BAD COMPANY 2
PC
ELECTRONIC ARTS
16
Shooter
05/03/2010
142
376
THE BUREAU: XCOM DECLASSIFIED
PC
2K GAMES
16
Shooter
23/08/2013
142
50
SHOGUN 2: TOTAL WAR
PC
SEGA
16
Strategy
07/03/2011
142
259
STARCRAFT II: WINGS OF LIBERTY
PC
ACTIVISION BLIZZARD
16
Strategy
27/07/2010
142
259
KILLER IS DEAD: NIGHTMARE EDITION
PC
DEEP SILVER
18
Action
23/05/2014
142
259
METAL GEAR SOLID V: THE PHANTOM PAIN
PC
KONAMI
18
Action
01/09/2015
142
173
SAINTS ROW IV: RE-ELECTED + GAT OUT OF HELL
PC
DEEP SILVER
18
Action
23/01/2015
142
173
DEAD ISLAND: DEFINITIVE COLLECTION
PC
DEEP SILVER
18
Adventure
31/05/2016
142
–
DEAD SPACE
PC
ELECTRONIC ARTS
18
Adventure
24/10/2008
142
376
ESCAPE DEAD ISLAND
PC
DEEP SILVER
18
Adventure
21/11/2014
142
259
RESIDENT EVIL 2
PC
CAPCOM
18
Adventure
25/01/2019
142
173
RESIDENT EVIL: REVELATIONS 2
PC
CAPCOM
18
Adventure
23/02/2015
142
–
THE WALKING DEAD: GAME OF THE YEAR EDITION
PC
TELLTALE GAMES
18
Casual Games
19/11/2013
142
–
DARKSIDERS COMPLETE
PC
NORDIC GAMES
18
Role-Playing
28/03/2014
142
20
CALL OF DUTY: BLACK OPS 4
PC
ACTIVISION BLIZZARD
18
Shooter
12/10/2018
142
–
DEUS EX: MANKIND DIVIDED
PC
SQUARE ENIX
18
Shooter
23/08/2016
142
259
HUNT: SHOWDOWN
PC
DEEP SILVER
18
Shooter
27/08/2019
142
259
PREY
PC
BETHESDA SOFTWORKS
18
Shooter
05/05/2017
142
134
RISING STORM 2: VIETNAM
PC
TRIPWIRE INTERACTIVE
18
Shooter
30/05/2017
199
376
FARMING SIMULATOR 15
PC
FOCUS HOME INTERACTIVE
3
Strategy
31/10/2014
199
376
SIMCITY
PC
ELECTRONIC ARTS
7
Strategy
04/03/2013
199
40
ARK: SURVIVAL EVOLVED
PC
STUDIO WILDCARD
16
Adventure
29/08/2017
ITALY Top 50 SWITCH W36 2019
CP W36 2019
LP W35 2019
Title Name
Platform
Publisher
Pegi
Genre
Release Date
1
–
SPYRO REIGNITED TRILOGY
SWITCH
ACTIVISION BLIZZARD
7
Action
03/09/2019
2
2
MINECRAFT: NINTENDO SWITCH EDITION
SWITCH
MOJANG
7
Adventure
21/06/2018
3
1
ASTRAL CHAIN
SWITCH
NINTENDO
12
Action
30/08/2019
4
4
MARIO KART 8 DELUXE
SWITCH
NINTENDO
3
Racing
28/04/2017
5
3
SUPER MARIO MAKER 2
SWITCH
NINTENDO
3
Action
28/06/2019
6
7
SUPER MARIO ODYSSEY
SWITCH
NINTENDO
3
Action
27/10/2017
7
6
THE LEGEND OF ZELDA: BREATH OF THE WILD
SWITCH
NINTENDO
12
Adventure
03/03/2017
8
8
SUPER SMASH BROS. ULTIMATE
SWITCH
NINTENDO
12
Fighting
07/12/2018
9
10
SUPER MARIO PARTY
SWITCH
NINTENDO
3
Family Entertainment
05/10/2018
10
9
NEW SUPER MARIO BROS. U DELUXE
SWITCH
NINTENDO
3
Action
11/01/2019
11
5
JUST DANCE 2019
SWITCH
UBISOFT
3
Family Entertainment
25/10/2018
12
15
POKÉMON: LET'S GO, PIKACHU!
SWITCH
NINTENDO
7
Role-Playing
16/11/2018
13
11
FIRE EMBLEM: THREE HOUSES
SWITCH
NINTENDO
12
Strategy
26/07/2019
14
17
CRASH TEAM RACING NITRO-FUELED
SWITCH
ACTIVISION BLIZZARD
7
Racing
21/06/2019
15
18
CRASH BANDICOOT N. SANE TRILOGY
SWITCH
ACTIVISION BLIZZARD
7
Action
29/06/2018
16
14
MARIO + RABBIDS KINGDOM BATTLE
SWITCH
UBISOFT
7
Strategy
29/08/2017
17
22
SPLATOON 2
SWITCH
NINTENDO
7
Shooter
21/07/2017
18
12
FIFA 19
SWITCH
ELECTRONIC ARTS
3
Sport Games
25/09/2018
19
26
LEGO MARVEL SUPER HEROES 2
SWITCH
WARNER BROS. INTERACTIVE
7
Action
01/12/2017
20
24
MARIO TENNIS ACES
SWITCH
NINTENDO
3
Sport Games
22/06/2018
21
27
POKÉMON: LET'S GO, EEVEE!
SWITCH
NINTENDO
7
Role-Playing
16/11/2018
22
23
MARVEL ULTIMATE ALLIANCE 3: THE BLACK ORDER
SWITCH
NINTENDO
12
Role-Playing
19/07/2019
23
31
NINTENDO LABO: TOY-CON 01 VARIETY KIT
SWITCH
NINTENDO
3
Other Games/Compilations
27/04/2018
24
–
NBA 2K20
SWITCH
2K SPORTS
3
Sport Games
06/09/2019
25
28
YOSHI'S CRAFTED WORLD
SWITCH
NINTENDO
3
Action
29/03/2019
26
25
LEGO WORLDS
SWITCH
WARNER BROS. INTERACTIVE
7
Adventure
08/09/2017
27
19
ROCKET LEAGUE
SWITCH
WARNER BROS. INTERACTIVE
3
Sport Games
26/01/2018
28
13
YU-GI-OH! LEGACY OF THE DUELIST: LINK EVOLUTION
SWITCH
KONAMI
7
Casual Games
20/08/2019
29
30
TEAM SONIC RACING
SWITCH
SEGA
3
Racing
21/05/2019
30
48
CARS 3: DRIVEN TO WIN
SWITCH
WARNER BROS. INTERACTIVE
7
Racing
14/07/2017
31
33
CAPTAIN TOAD: TREASURE TRACKER
SWITCH
NINTENDO
3
Casual Games
13/07/2018
32
29
LEGO CITY UNDERCOVER
SWITCH
WARNER BROS. INTERACTIVE
7
Action
07/04/2017
32
20
LEGO THE INCREDIBLES
SWITCH
WARNER BROS. INTERACTIVE
7
Action
13/07/2018
34
36
KIRBY STAR ALLIES
SWITCH
NINTENDO
7
Action
16/03/2018
34
35
ARMS
SWITCH
NINTENDO
7
Fighting
16/06/2017
36
32
DRAGON BALL XENOVERSE 2
SWITCH
BANDAI NAMCO ENTERTAINMENT
12
Fighting
22/09/2017
37
34
POKKEN TOURNAMENT DX
SWITCH
NINTENDO
7
Fighting
22/09/2017
38
55
NINTENDO LABO: TOY-CON 03 VEHICLE KIT
SWITCH
NINTENDO
3
Other Games/Compilations
14/09/2018
39
41
MORTAL KOMBAT 11
SWITCH
WARNER BROS. INTERACTIVE
18
Fighting
10/05/2019
40
50
1-2-SWITCH
SWITCH
NINTENDO
7
Family Entertainment
03/03/2017
41
38
STARLINK: BATTLE FOR ATLAS STARTER PACK
SWITCH
UBISOFT
7
Flight
16/10/2018
41
43
ASSASSIN'S CREED III REMASTERED
SWITCH
UBISOFT
18
Action
21/05/2019
43
45
LEGO DC SUPER-VILLAINS
SWITCH
WARNER BROS. INTERACTIVE
7
Action
18/10/2018
44
37
GO VACATION
SWITCH
NINTENDO
3
Family Entertainment
27/07/2018
45
16
COLLECTION OF MANA
SWITCH
SQUARE ENIX
7
Other Games/Compilations
27/08/2019
46
46
THE LEGO MOVIE 2 VIDEOGAME
SWITCH
WARNER BROS. INTERACTIVE
7
Action
01/03/2019
47
51
MY HERO ONE'S JUSTICE
SWITCH
BANDAI NAMCO ENTERTAINMENT
12
Fighting
26/10/2018
48
44
DONKEY KONG COUNTRY: TROPICAL FREEZE
SWITCH
NINTENDO
3
Action
04/05/2018
49
40
MOTOGP 19
SWITCH
MILESTONE
3
Racing
27/06/2019
50
65
LEGO HARRY POTTER COLLECTION
SWITCH
WARNER BROS. INTERACTIVE
7
Action
30/10/2018
51
47
DRAGON QUEST BUILDERS 2
SWITCH
SQUARE ENIX
7
Adventure
12/07/2019
52
49
NINTENDO LABO: TOY-CON 02 ROBOT KIT
SWITCH
NINTENDO
3
Other Games/Compilations
27/04/2018
53
96
THIS WAR OF MINE: COMPLETE EDITION
SWITCH
DEEP SILVER
18
Strategy
27/11/2018
54
66
DRAGON BALL FIGHTERZ
SWITCH
BANDAI NAMCO ENTERTAINMENT
12
Fighting
28/09/2018
55
54
RAYMAN LEGENDS: DEFINITIVE EDITION
SWITCH
UBISOFT
7
Action
12/09/2017
56
59
DARK SOULS: REMASTERED
SWITCH
BANDAI NAMCO ENTERTAINMENT
16
Role-Playing
19/10/2018
57
52
FINAL FANTASY X / X-2 HD REMASTER
SWITCH
SQUARE ENIX
12
Role-Playing
16/04/2019
57
53
THE ELDER SCROLLS V: SKYRIM
SWITCH
BETHESDA SOFTWORKS
18
Role-Playing
17/11/2017
59
125
BEN 10
SWITCH
OUTRIGHT GAMES
7
Action
10/11/2017
60
42
FINAL FANTASY XII: THE ZODIAC AGE
SWITCH
SQUARE ENIX
16
Role-Playing
30/04/2019
61
77
XENOBLADE CHRONICLES 2
SWITCH
NINTENDO
12
Role-Playing
01/12/2017
62
70
SUPER DRAGON BALL HEROES: WORLD MISSION
SWITCH
BANDAI NAMCO ENTERTAINMENT
12
Role-Playing
05/04/2019
63
59
ARK: SURVIVAL EVOLVED
SWITCH
STUDIO WILDCARD
16
Adventure
30/11/2018
63
55
DIABLO III: ETERNAL COLLECTION
SWITCH
ACTIVISION BLIZZARD
16
Role-Playing
02/11/2018
65
92
TENNIS WORLD TOUR
SWITCH
BIGBEN INTERACTIVE
3
Sport Games
19/06/2018
66
67
THE LEGO NINJAGO MOVIE VIDEO GAME
SWITCH
WARNER BROS. INTERACTIVE
7
Action
20/10/2017
66
69
ULTRA STREET FIGHTER II: THE FINAL CHALLENGERS
SWITCH
CAPCOM
12
Fighting
26/05/2017
68
57
XENON RACER
SWITCH
SOEDESCO
3
Racing
26/03/2019
68
72
CABELA'S THE HUNT: CHAMPIONSHIP EDITION
SWITCH
PLANET ENTERTAINMENT
16
Sport Games
13/12/2018
70
39
HYRULE WARRIORS: DEFINITIVE EDITION
SWITCH
NINTENDO
12
Action
18/05/2018
71
82
NINTENDO LABO: TOY-CON 04 VR KIT
SWITCH
NINTENDO
3
Other Games/Compilations
12/04/2019
72
110
UNRAVEL TWO
SWITCH
ELECTRONIC ARTS
7
Action
22/03/2019
73
107
BLOODSTAINED: RITUAL OF THE NIGHT
SWITCH
505 GAMES
12
Action
28/06/2019
74
71
BAYONETTA 2
SWITCH
NINTENDO
16
Action
16/02/2018
75
62
JUST DANCE 2018
SWITCH
UBISOFT
3
Family Entertainment
26/10/2017
76
68
DRAGONS: DAWN OF NEW RIDERS
SWITCH
OUTRIGHT GAMES
7
Action
01/02/2019
76
63
LITTLE NIGHTMARES: COMPLETE EDITION
SWITCH
BANDAI NAMCO ENTERTAINMENT
16
Action
18/05/2018
78
92
TOKI
SWITCH
MICROÏDS
7
Action
22/11/2018
79
74
BASS PRO SHOPS: THE STRIKE: CHAMPIONSHIP EDITION
SWITCH
PLANET ENTERTAINMENT
3
Sport Games
14/12/2018
79
96
HOLLOW KNIGHT
SWITCH
FANGAMER
7
Action
12/07/2019
79
94
SCRIBBLENAUTS SHOWDOWN
SWITCH
WARNER BROS. INTERACTIVE
12
Casual Games
09/03/2018
82
76
MONSTER HUNTER GENERATIONS ULTIMATE
SWITCH
CAPCOM
12
Role-Playing
28/08/2018
83
100
AQUA MOTO RACING UTOPIA
SWITCH
BIGBEN INTERACTIVE
7
Racing
24/11/2017
83
95
SEGA MEGA DRIVE CLASSICS
SWITCH
SEGA
12
Other Games/Compilations
06/12/2018
85
21
TAIKO NO TATSUJIN: DRUM 'N' FUN!
SWITCH
BANDAI NAMCO ENTERTAINMENT
3
Family Entertainment
02/11/2018
86
120
CARNIVAL GAMES
SWITCH
2K GAMES
3
Family Entertainment
06/11/2018
86
82
PIXARK
SWITCH
SOLUTIONS 2 GO
12
Adventure
31/05/2019
88
118
MONOPOLY FOR NINTENDO SWITCH
SWITCH
UBISOFT
3
Casual Games
31/10/2017
89
105
BENDY AND THE INK MACHINE
SWITCH
MAXIMUM GAMES
12
Adventure
20/11/2018
90
88
NINTENDO LABO: TOY-CON 04 VR KIT: STARTER SET + BLASTER
SWITCH
NINTENDO
3
Other Games/Compilations
12/04/2019
90
82
SONIC FORCES + SONIC MANIA
SWITCH
SEGA
7
Action
23/11/2018
90
58
DRAGON QUEST BUILDERS
SWITCH
SQUARE ENIX
7
Adventure
09/02/2018
90
162
MOTO RACER 4
SWITCH
MICROÏDS
7
Racing
25/10/2018
90
61
TERRARIA
SWITCH
505 GAMES
12
Adventure
23/08/2019
95
64
TRIALS RISING
SWITCH
UBISOFT
12
Racing
26/02/2019
95
79
SWORD ART ONLINE: FATAL BULLET
SWITCH
BANDAI NAMCO ENTERTAINMENT
12
Role-Playing
09/08/2019
97
109
XENOBLADE CHRONICLES 2: TORNA ~ THE GOLDEN COUNTRY
SWITCH
NINTENDO
12
Role-Playing
21/09/2018
98
82
FITNESS BOXING
SWITCH
NINTENDO
7
Sport Games
21/12/2018
98
162
MUTANT YEAR ZERO: ROAD TO EDEN
SWITCH
MAXIMUM GAMES
16
Strategy
30/07/2019
100
103
YOUTUBERS LIFE: OMG!
SWITCH
RAVENSCOURT
3
Strategy
05/04/2019
100
77
POKÉMON: LET'S GO, EEVEE! + POKEBALL PLUS
SWITCH
NINTENDO
7
Role-Playing
16/11/2018
102
129
LITTLE FRIENDS: DOGS & CATS
SWITCH
SOLD OUT SALES & MARKETING
3
Strategy
28/05/2019
102
132
MY LITTLE RIDING CHAMPION
SWITCH
BIGBEN INTERACTIVE
3
Strategy
13/12/2018
104
75
OCTOPATH TRAVELER
SWITCH
NINTENDO
12
Role-Playing
13/07/2018
104
114
WOLFENSTEIN II: THE NEW COLOSSUS
SWITCH
BETHESDA SOFTWORKS
18
Shooter
29/06/2018
106
111
SPORTS PARTY
SWITCH
UBISOFT
3
Sport Games
30/10/2018
106
115
SWORD ART ONLINE: HOLLOW REALIZATION
SWITCH
BANDAI NAMCO ENTERTAINMENT
12
Role-Playing
24/05/2019
108
119
THE ESCAPISTS 2
SWITCH
TEAM17
7
Action
30/10/2018
109
129
MONSTER ENERGY SUPERCROSS: THE OFFICIAL VIDEOGAME 2
SWITCH
MILESTONE
12
Racing
08/02/2019
110
80
NBA 2K19
SWITCH
2K SPORTS
3
Sport Games
11/09/2018
110
105
DOOM
SWITCH
BETHESDA SOFTWORKS
18
Shooter
10/11/2017
112
87
NARUTO SHIPPUDEN: ULTIMATE NINJA STORM TRILOGY
SWITCH
BANDAI NAMCO ENTERTAINMENT
12
Fighting
15/03/2019
113
90
SONIC MANIA
SWITCH
SEGA
3
Action
15/08/2017
113
120
SNIPPERCLIPS PLUS: CUT IT OUT, TOGETHER!
SWITCH
NINTENDO
3
Casual Games
10/11/2017
113
152
SNOW MOTO RACING FREEDOM
SWITCH
BIGBEN INTERACTIVE
3
Racing
24/11/2017
113
107
ASTERIX & OBELIX XXL 2
SWITCH
MICROÏDS
7
Action
29/11/2018
113
120
LET'S SING 2019 + 1 MICROPHONE
SWITCH
RAVENSCOURT
12
Family Entertainment
16/11/2018
113
202
AIR CONFLICTS COLLECTION
SWITCH
KALYPSO MEDIA
16
Flight
22/03/2019
113
127
PAYDAY 2
SWITCH
505 GAMES
18
Shooter
23/02/2018
120
141
ONE PIECE: UNLIMITED WORLD RED
SWITCH
BANDAI NAMCO ENTERTAINMENT
12
Action
29/09/2017
121
152
PORTAL KNIGHTS
SWITCH
505 GAMES
7
Action
09/02/2018
122
178
OTHERS
SWITCH
UNKNOWN
7
N/A
03/03/2017
123
159
SONIC FORCES
SWITCH
SEGA
7
Action
07/11/2017
124
144
V-RALLY 4
SWITCH
BIGBEN INTERACTIVE
3
Racing
13/12/2018
124
103
NBA 2K PLAYGROUNDS 2
SWITCH
2K SPORTS
3
Sport Games
09/11/2018
124
229
CITIES: SKYLINES – NINTENDO SWITCH EDITION
SWITCH
PARADOX INTERACTIVE
3
Strategy
19/07/2019
124
117
SAINTS ROW: THE THIRD
SWITCH
DEEP SILVER
18
Action
10/05/2019
124
135
DARKSIDERS: WARMASTERED EDITION
SWITCH
THQ NORDIC
18
Role-Playing
02/04/2019
129
96
PUYO PUYO TETRIS
SWITCH
SEGA
3
Casual Games
28/04/2017
129
96
SNIPER ELITE V2 REMASTERED
SWITCH
SOLD OUT SOFTWARE
16
Action
17/05/2019
131
157
OWLBOY
SWITCH
SOEDESCO
7
Action
29/05/2018
132
115
NAMCO MUSEUM ARCADE PAC
SWITCH
BANDAI NAMCO ENTERTAINMENT
12
Arcade
28/09/2018
133
100
L.A. NOIRE
SWITCH
ROCKSTAR GAMES
18
Adventure
14/11/2017
134
82
FIA EUROPEAN TRUCK RACING CHAMPIONSHIP
SWITCH
BIGBEN INTERACTIVE
3
Racing
18/07/2019
134
162
TRAILBLAZERS
SWITCH
RISING STAR GAMES
3
Racing
16/11/2018
134
185
FARMING SIMULATOR: NINTENDO SWITCH EDITION
SWITCH
FOCUS HOME INTERACTIVE
3
Strategy
07/11/2017
134
113
POKÉMON: LET'S GO, PIKACHU! + POKEBALL PLUS
SWITCH
NINTENDO
7
Role-Playing
16/11/2018
134
142
TITAN QUEST
SWITCH
THQ NORDIC
12
Role-Playing
31/07/2018
134
144
HUNTING SIMULATOR
SWITCH
BIGBEN INTERACTIVE
16
Sport Games
06/07/2018
140
137
LOST SPHEAR
SWITCH
SQUARE ENIX
12
Role-Playing
23/01/2018
140
144
RED FACTION: GUERRILLA RE-MARS-TERED
SWITCH
THQ NORDIC
16
Action
02/07/2019
142
81
ONE PIECE: PIRATE WARRIORS 3: DELUXE EDITION
SWITCH
BANDAI NAMCO ENTERTAINMENT
12
Action
11/05/2018
143
205
TALES OF VESPERIA: DEFINITIVE EDITION
SWITCH
BANDAI NAMCO ENTERTAINMENT
12
Role-Playing
11/01/2019
144
205
HOTEL TRANSYLVANIA 3: MONSTERS OVERBOARD
SWITCH
OUTRIGHT GAMES
7
Action
13/07/2018
145
205
SOUTH PARK: THE FRACTURED BUT WHOLE
SWITCH
UBISOFT
18
Role-Playing
24/04/2018
146
120
NBA 2K18
SWITCH
2K SPORTS
3
Sport Games
17/10/2017
146
–
SNK HEROINES: TAG TEAM FRENZY
SWITCH
NIS AMERICA
12
Fighting
07/09/2018
146
132
THE WORLD ENDS WITH YOU: FINAL REMIX
SWITCH
SQUARE ENIX
12
Role-Playing
12/10/2018
146
–
A.O.T. 2
SWITCH
KOEI TECMO GAMES
18
Action
20/03/2018
150
202
MONSTER ENERGY SUPERCROSS: THE OFFICIAL VIDEOGAME
SWITCH
MILESTONE
3
Racing
13/02/2018
150
162
TT ISLE OF MAN: RIDE ON THE EDGE
SWITCH
BIGBEN INTERACTIVE
3
Racing
23/05/2019
150
162
MY TIME AT PORTIA
SWITCH
TEAM17
7
Strategy
16/04/2019
150
144
WARRIORS OROCHI 4
SWITCH
KOEI TECMO
12
Action
19/10/2018
150
132
REDEEMER: ENHANCED EDITION
SWITCH
BUKA ENTERTAINMENT
16
Action
19/07/2019
150
100
THE WALKING DEAD: THE FINAL SEASON
SWITCH
SKYBOUND GAMES
18
Adventure
26/03/2019
156
152
MOTOGP 18
SWITCH
MILESTONE
3
Racing
28/06/2018
156
202
BATTLE WORLDS: KRONOS
SWITCH
THQ NORDIC
12
Strategy
11/06/2019
162
229
DE BLOB
SWITCH
THQ NORDIC
3
Action
26/06/2018
162
127
LITTLE DRAGONS CAFÉ
SWITCH
RISING STAR GAMES
3
Adventure
28/09/2018
162
202
ULTRAWINGS
SWITCH
PERP GAMES
3
Flight
09/08/2019
162
90
MXGP 3: THE OFFICIAL MOTOCROSS VIDEOGAME
SWITCH
MILESTONE
3
Racing
21/11/2017
162
202
MUDRUNNER
SWITCH
FOCUS HOME INTERACTIVE
3
Strategy
27/11/2018
162
144
ROLLERCOASTER TYCOON ADVENTURES
SWITCH
BIGBEN INTERACTIVE
3
Strategy
29/11/2018
162
229
SYBERIA 1 & 2
SWITCH
MICROÏDS
7
Adventure
08/11/2018
162
229
DISGAEA 5: COMPLETE
SWITCH
NIS AMERICA
12
Role-Playing
26/05/2017
162
229
UNDERTALE
SWITCH
8-4
12
Role-Playing
18/09/2018
162
202
RAD RODGERS: RADICAL EDITION
SWITCH
THQ NORDIC
16
Action
26/02/2019
162
162
BROKEN SWORD 5: THE SERPENT'S CURSE
SWITCH
RAVENSCOURT
16
Adventure
21/09/2018
162
162
THE BANNER SAGA TRILOGY
SWITCH
GEARBOX PUBLISHING
16
Role-Playing
28/09/2018
162
129
WOLFENSTEIN: YOUNGBLOOD
SWITCH
BETHESDA SOFTWORKS
18
Shooter
26/07/2019
173
234
FIFA 18
SWITCH
ELECTRONIC ARTS
3
Sport Games
29/09/2017
173
234
ADVENTURE TIME: PIRATES OF THE ENCHIRIDION
SWITCH
OUTRIGHT GAMES
7
Adventure
20/07/2018
173
140
GOD EATER 3
SWITCH
BANDAI NAMCO ENTERTAINMENT
12
Role-Playing
12/07/2019
175
229
LET'S SING 2018 + 2 MICROPHONES
SWITCH
RAVENSCOURT
12
Family Entertainment
24/11/2017
175
185
ATELIER LULUA: THE SCION OF ARLAND
SWITCH
KOEI TECMO
12
Role-Playing
24/05/2019
194
144
LUMO
SWITCH
RISING STAR GAMES
3
Action
24/11/2017
194
144
ISLAND FLIGHT SIMULATOR
SWITCH
MARKT+TECHNIK VERLAG
3
Flight
16/01/2018
194
162
3D MINI GOLF
SWITCH
MARKT+TECHNIK VERLAG
3
Sport Games
15/01/2018
194
88
OVERCOOKED! 2
SWITCH
TEAM17
3
Strategy
07/08/2018
194
162
OVERCOOKED: SPECIAL EDITION
SWITCH
SOLD OUT SOFTWARE
3
Strategy
13/02/2018
194
–
CAVEMAN WARRIORS
SWITCH
JANDUSOFT
7
Action
22/03/2019
194
144
GIANA SISTERS: TWISTED DREAMS: OWLTIMATE EDITION
SWITCH
THQ NORDIC
7
Action
25/09/2018
194
–
HOLLOW KNIGHT
SWITCH
TEAM CHERRY
7
Action
12/06/2018
194
152
SUPER BOMBERMAN R
SWITCH
KONAMI
7
Action
03/03/2017
194
–
MINECRAFT: STORY MODE: SEASON TWO: THE TELLTALE GAMES SERIES
SWITCH
TELLTALE GAMES
7
Adventure
30/11/2018
194
73
FIRE EMBLEM WARRIORS
SWITCH
NINTENDO
12
Action
20/10/2017
194
–
LEGEND OF KAY ANNIVERSARY
SWITCH
THQ NORDIC
12
Adventure
29/05/2018
194
202
STREET FIGHTER 30TH ANNIVERSARY COLLECTION
SWITCH
CAPCOM
12
Fighting
29/05/2018
194
185
THE CALIGULA EFFECT: OVERDOSE
SWITCH
NIS AMERICA
12
Role-Playing
15/03/2019
194
202
YS VIII: LACRIMOSA OF DANA
SWITCH
NIS AMERICA
12
Role-Playing
29/06/2018
194
234
DEAD CELLS
SWITCH
MERGE GAMES
16
Action
17/08/2018
194
–
ROOT LETTER: LAST ANSWER
SWITCH
PQUBE
16
Adventure
03/09/2019
194
162
YOMAWARI: THE LONG NIGHT COLLECTION
SWITCH
NIS AMERICA
16
Adventure
26/10/2018
194
229
THIS IS THE POLICE
SWITCH
THQ NORDIC
16
Strategy
05/12/2017
195
–
OTHERS
SWITCH
UNKNOWN
N/A
N/A
03/03/2017
ITALY Top 50 3DS W36 2019
CP W36 2019
LP W35 2019
Title Name
Platform
Publisher
Pegi
Genre
Release Date
1
1
POKEMON ULTRA SUN
3DS
NINTENDO
7
Role-Playing
17/11/2017
2
6
MARIO PARTY: ISLAND TOUR
3DS
NINTENDO
3
Family Entertainment
13/01/2014
3
3
SUPER MARIO 3D LAND
3DS
NINTENDO
3
Action
18/11/2011
4
2
POKEMON ULTRA MOON
3DS
NINTENDO
7
Role-Playing
17/11/2017
5
5
ANIMAL CROSSING: NEW LEAF – WELCOME AMIIBO
3DS
NINTENDO
3
Strategy
25/11/2016
6
7
LUIGI'S MANSION 2
3DS
NINTENDO
7
Adventure
28/03/2013
7
15
SUPER MARIO MAKER FOR NINTENDO 3DS
3DS
NINTENDO
3
Action
02/12/2016
8
14
MARIO KART 7
3DS
NINTENDO
3
Racing
02/12/2011
9
11
DONKEY KONG COUNTRY RETURNS 3D
3DS
NINTENDO
3
Action
24/05/2013
10
10
POKEMON ALPHA SAPPHIRE
3DS
NINTENDO
7
Role-Playing
28/11/2014
11
12
THE LEGEND OF ZELDA: OCARINA OF TIME 3D
3DS
NINTENDO
12
Adventure
17/06/2011
12
13
YO-KAI WATCH 2: BONY SPIRITS
3DS
NINTENDO
7
Role-Playing
07/04/2017
13
20
KIRBY: TRIPLE DELUXE
3DS
NINTENDO
7
Action
16/05/2014
14
22
LEGO STAR WARS: THE FORCE AWAKENS
3DS
WARNER BROS. INTERACTIVE
7
Action
28/06/2016
14
53
EVER OASIS
3DS
NINTENDO
7
Role-Playing
23/06/2017
16
26
POKEMON Y
3DS
NINTENDO
7
Role-Playing
12/10/2013
16
16
YO-KAI WATCH
3DS
NINTENDO
7
Role-Playing
29/04/2016
18
29
THE LEGEND OF ZELDA: A LINK BETWEEN WORLDS
3DS
NINTENDO
7
Adventure
22/11/2013
18
30
YO-KAI WATCH 3
3DS
NINTENDO
7
Role-Playing
07/12/2018
20
23
LEGO CITY UNDERCOVER: THE CHASE BEGINS
3DS
NINTENDO
7
Action
26/04/2013
21
18
LUIGI'S MANSION
3DS
NINTENDO
7
Adventure
19/10/2018
22
24
YOSHI'S NEW ISLAND
3DS
NINTENDO
3
Action
14/03/2014
22
43
NINTENDOGS + CATS: GOLDEN RETRIEVER & NEW FRIENDS
3DS
NINTENDO
3
Strategy
25/03/2011
24
33
TOMODACHI LIFE
3DS
NINTENDO
3
Strategy
06/06/2014
25
17
DETECTIVE PIKACHU
3DS
NINTENDO
3
Adventure
23/03/2018
26
25
YO-KAI WATCH 2: FLESHY SOULS
3DS
NINTENDO
7
Role-Playing
07/04/2017
27
31
NEW SUPER MARIO BROS. 2
3DS
NINTENDO
3
Action
17/08/2012
27
21
POKEMON OMEGA RUBY
3DS
NINTENDO
7
Role-Playing
28/11/2014
29
26
ANIMAL CROSSING: HAPPY HOME DESIGNER
3DS
NINTENDO
3
Strategy
02/10/2015
30
59
POKEMON CRYSTAL VERSION
3DS
NINTENDO
12
Role-Playing
26/01/2018
31
9
POKEMON SUN
3DS
NINTENDO
7
Role-Playing
23/11/2016
32
55
FIRE EMBLEM ECHOES: SHADOWS OF VALENTIA
3DS
NINTENDO
12
Role-Playing
19/05/2017
33
36
MARIO PARTY: THE TOP 100
3DS
NINTENDO
3
Family Entertainment
22/12/2017
34
36
CAPTAIN TOAD: TREASURE TRACKER
3DS
NINTENDO
3
Casual Games
13/07/2018
34
39
MARIO & LUIGI: BOWSER'S INSIDE STORY + BOWSER JR'S JOURNEY
3DS
NINTENDO
3
Role-Playing
25/01/2019
36
19
YO-KAI WATCH BLASTERS: WHITE DOG SQUAD
3DS
NINTENDO
7
Action
07/09/2018
37
8
YO-KAI WATCH BLASTERS: RED CAT CORPS
3DS
NINTENDO
7
Action
07/09/2018
38
46
YO-KAI WATCH 2: PSYCHIC SPECTERS
3DS
NINTENDO
7
Role-Playing
29/09/2017
39
28
MARIO TENNIS OPEN
3DS
NINTENDO
3
Sport Games
25/05/2012
40
66
LEGO MARVEL'S AVENGERS
3DS
WARNER BROS. INTERACTIVE
7
Action
27/01/2016
41
45
LEGO MARVEL SUPER HEROES: UNIVERSE IN PERIL
3DS
WARNER BROS. INTERACTIVE
7
Action
15/11/2013
41
32
MIITOPIA
3DS
NINTENDO
7
Role-Playing
28/07/2017
43
58
HEY! PIKMIN
3DS
NINTENDO
3
Action
28/07/2017
44
35
DRAGON BALL: FUSIONS
3DS
BANDAI NAMCO ENTERTAINMENT
12
Role-Playing
17/02/2017
45
49
PAPER MARIO: STICKER STAR
3DS
NINTENDO
3
Role-Playing
07/12/2012
46
42
NINTENDOGS + CATS: FRENCH BULLDOG & NEW FRIENDS
3DS
NINTENDO
3
Strategy
25/03/2011
46
53
NINTENDOGS + CATS: TOY POODLE & NEW FRIENDS
3DS
NINTENDO
3
Strategy
25/03/2011
48
70
FIFA 15
3DS
ELECTRONIC ARTS
3
Sport Games
25/09/2014
49
93
MARIO & LUIGI: PAPER JAM BROS.
3DS
NINTENDO
3
Role-Playing
04/12/2015
49
63
MARIO & LUIGI: SUPERSTAR SAGA + BOWSER'S MINIONS
3DS
NINTENDO
3
Role-Playing
06/10/2017
49
73
POKEMON GOLD VERSION
3DS
NINTENDO
3
Role-Playing
22/09/2017
49
93
INAZUMA ELEVEN 3: BOMB BLAST
3DS
NINTENDO
7
Role-Playing
27/09/2013
49
93
INAZUMA ELEVEN 3: LIGHTNING BOLT
3DS
NINTENDO
7
Role-Playing
27/09/2013
49
73
METROID PRIME: FEDERATION FORCE
3DS
NINTENDO
12
Shooter
02/09/2016
55
104
MARIO SPORTS SUPERSTARS
3DS
NINTENDO
3
Sport Games
10/03/2017
56
41
KIRBY: BATTLE ROYALE
3DS
NINTENDO
7
Family Entertainment
03/11/2017
56
4
POKEMON MOON
3DS
NINTENDO
7
Role-Playing
23/11/2016
56
34
FIRE EMBLEM WARRIORS
3DS
NINTENDO
12
Action
20/10/2017
56
69
BATMAN: ARKHAM ORIGINS BLACKGATE
3DS
WARNER BROS. INTERACTIVE
16
Action
08/11/2013
60
43
SUPER SMASH BROS. FOR NINTENDO 3DS
3DS
NINTENDO
12
Fighting
03/10/2014
61
92
LEGO JURASSIC WORLD
3DS
WARNER BROS. INTERACTIVE
7
Action
12/06/2015
62
68
KIRBY: PLANET ROBOBOT
3DS
NINTENDO
7
Action
10/06/2016
62
73
MONSTER HUNTER STORIES
3DS
CAPCOM
7
Role-Playing
08/09/2017
64
59
KIRBY'S EXTRA EPIC YARN
3DS
NINTENDO
3
Action
08/03/2019
64
59
MARIO PARTY: STAR RUSH
3DS
NINTENDO
3
Family Entertainment
07/10/2016
64
71
NINTENDO PRESENTS: NEW STYLE BOUTIQUE
3DS
NINTENDO
3
Strategy
16/11/2012
64
84
NINTENDO PRESENTS: NEW STYLE BOUTIQUE 3: STYLING STAR
3DS
NINTENDO
3
Strategy
24/11/2017
64
40
THE LEGEND OF ZELDA: TRI FORCE HEROES
3DS
NINTENDO
7
Adventure
23/10/2015
64
46
POKEMON X
3DS
NINTENDO
7
Role-Playing
12/10/2013
70
119
HARVEST MOON: SKYTREE VILLAGE
3DS
RISING STAR GAMES
3
Strategy
02/06/2017
70
84
TEDDY TOGETHER
3DS
NINTENDO
3
Strategy
01/07/2016
70
93
CHIBI-ROBO!: ZIP LASH + AMIIBO: CHIBI-ROBO!
3DS
NINTENDO
7
Action
06/11/2015
70
119
METROID: SAMUS RETURNS
3DS
NINTENDO
7
Action
15/09/2017
74
38
MARIO & LUIGI: DREAM TEAM BROS.
3DS
NINTENDO
3
Role-Playing
12/07/2013
75
57
LAYTON'S MYSTERY JOURNEY: KATRIELLE AND THE MILLIONAIRES' CONSPIRACY
3DS
LEVEL-5
7
Casual Games
06/10/2017
76
55
FARMING SIMULATOR 18
3DS
FOCUS HOME INTERACTIVE
3
Strategy
06/06/2017
76
104
INAZUMA ELEVEN GO: CHRONO STONES: TUONO
3DS
NINTENDO
12
Role-Playing
27/03/2015
76
73
POKEMON SILVER VERSION
3DS
NINTENDO
12
Role-Playing
22/09/2017
76
104
CODE NAME: S.T.E.A.M.
3DS
NINTENDO
12
Strategy
15/05/2015
80
51
POOCHY & YOSHI'S WOOLLY WORLD
3DS
NINTENDO
3
Action
03/02/2017
80
84
NINTENDO PRESENTS: NEW STYLE BOUTIQUE 2: FASHION FORWARD
3DS
NINTENDO
3
Strategy
20/11/2015
80
117
LEGO NINJAGO: NINDROIDS
3DS
WARNER BROS. INTERACTIVE
7
Action
01/08/2014
80
71
POKEMON RUMBLE WORLD
3DS
NINTENDO
7
Action
22/01/2016
80
84
PUZZLE & DRAGON Z + PUZZLE & DRAGONS: SUPER MARIO BROS. EDITION
3DS
NINTENDO
7
Casual Games
08/05/2015
80
73
POKEMON SUPER MYSTERY DUNGEON
3DS
NINTENDO
7
Role-Playing
19/02/2016
80
104
DRAGON QUEST VIII: JOURNEY OF THE CURSED KING
3DS
NINTENDO
12
Role-Playing
20/01/2017
80
59
FIRE EMBLEM FATES: BIRTHRIGHT
3DS
NINTENDO
12
Strategy
20/05/2016
80
63
FIRE EMBLEM FATES: CONQUEST
3DS
NINTENDO
12
Strategy
20/05/2016
89
119
DILLON'S DEAD-HEAT BREAKERS
3DS
NINTENDO
7
Action
25/05/2018
89
103
LEGO NINJAGO: SHADOW OF RONIN
3DS
WARNER BROS. INTERACTIVE
7
Action
27/03/2015
89
118
THE LEGO MOVIE VIDEOGAME
3DS
WARNER BROS. INTERACTIVE
7
Action
14/02/2014
89
104
ETRIAN ODYSSEY V: BEYOND THE MYTH
3DS
DEEP SILVER
12
Role-Playing
03/11/2017
89
51
INAZUMA ELEVEN GO: CHRONO STONES: WILDFIRE
3DS
NINTENDO
12
Role-Playing
27/03/2015
89
73
INAZUMA ELEVEN GO: SHADOW
3DS
NINTENDO
12
Role-Playing
13/06/2014
89
49
MONSTER HUNTER GENERATIONS
3DS
CAPCOM
12
Role-Playing
15/07/2016
89
104
METAL GEAR SOLID: SNAKE EATER 3D
3DS
KONAMI
18
Action
08/03/2012
97
46
DR. KAWASHIMA'S DEVILISH BRAIN TRAINING: CAN YOU STAY FOCUSED?
3DS
NINTENDO
3
Casual Games
28/07/2017
97
82
LEGO BATMAN 3: BEYOND GOTHAM
3DS
WARNER BROS. INTERACTIVE
7
Action
14/11/2014
97
84
PERSONA Q2: NEW CINEMA LABYRINTH
3DS
DEEP SILVER
12
Role-Playing
04/06/2019
100
81
HYRULE WARRIORS LEGENDS
3DS
NINTENDO
12
Action
24/03/2016
101
178
DREAM TRIGGER
3DS
BANDAI NAMCO ENTERTAINMENT
3
Casual Games
04/07/2011
102
104
COOKING MAMA: SWEET SHOP
3DS
RISING STAR GAMES
3
Strategy
26/05/2017
102
104
STORY OF SEASONS: TRIO OF TOWNS
3DS
NINTENDO
3
Strategy
13/10/2017
102
134
LBX: LITTLE BATTLERS EXPERIENCE
3DS
NINTENDO
7
Action
04/09/2015
102
84
STAR FOX 64 3D
3DS
NINTENDO
7
Action
09/09/2011
102
93
SEGA 3D CLASSICS COLLECTION
3DS
SEGA
7
Other Games/Compilations
04/11/2016
102
134
KID ICARUS: UPRISING
3DS
NINTENDO
12
Adventure
23/03/2012
102
93
CULDCEPT REVOLT
3DS
NIS AMERICA
12
Casual Games
06/10/2017
109
134
SUSHI STRIKER: THE WAY OF SUSHIDO
3DS
NINTENDO
7
Casual Games
08/06/2018
109
100
THE LEGEND OF ZELDA: MAJORA'S MASK 3D
3DS
NINTENDO
12
Adventure
13/02/2015
111
134
NEW ART ACADEMY
3DS
NINTENDO
N/A
Other Games/Compilations
28/07/2012
111
116
SONIC BOOM: FIRE & ICE
3DS
SEGA
3
Action
30/09/2016
111
–
RPG MAKER FES
3DS
NIS AMERICA
3
Role-Playing
23/06/2017
111
–
PRO EVOLUTION SOCCER 2012 3D
3DS
KONAMI
3
Sport Games
01/12/2011
111
73
ANIMAL CROSSING: HAPPY HOME DESIGNER + ISABELLE SUMMER OUTFIT AMIIBO
3DS
NINTENDO
3
Strategy
18/03/2016
111
–
NINTENDO POCKET FOOTBALL CLUB
3DS
NINTENDO
3
Strategy
17/04/2014
111
104
STORY OF SEASONS
3DS
NINTENDO
3
Strategy
24/12/2015
111
84
YU-GI-OH! ZEXAL: WORLD DUEL CARNIVAL
3DS
KONAMI
3
Strategy
26/06/2014
111
134
RHYTHM PARADISE MEGAMIX
3DS
NINTENDO
7
Family Entertainment
21/10/2016
111
73
YO-KAI WATCH + YO-KAI MEDAL
3DS
NINTENDO
7
Role-Playing
29/04/2016
111
102
LEGO FRIENDS
3DS
WARNER BROS. INTERACTIVE
7
Strategy
29/11/2013
111
134
DRAGON BALL Z: EXTREME BUTODEN
3DS
BANDAI NAMCO ENTERTAINMENT
12
Fighting
16/10/2015
111
–
7TH DRAGON III CODE: VFD
3DS
DEEP SILVER
12
Role-Playing
02/12/2016
111
–
PROJECT X ZONE 2
3DS
BANDAI NAMCO ENTERTAINMENT
12
Strategy
12/02/2016
125
134
DISNEY MAGICAL WORLD 2
3DS
NINTENDO
3
Strategy
14/10/2016
125
134
ULTIMATE NES REMIX
3DS
NINTENDO
7
Other Games/Compilations
07/11/2014
125
65
BRAVELY SECOND: END LAYER
3DS
NINTENDO
12
Role-Playing
26/02/2016
128
–
ONE PIECE: UNLIMITED CRUISE SP 2
3DS
BANDAI NAMCO ENTERTAINMENT
12
Adventure
27/07/2012
129
134
DISNEY PLANES
3DS
DISNEY INTERACTIVE STUDIOS
3
Adventure
15/08/2013
129
–
MIKE THE KNIGHT AND THE GREAT GALLOP
3DS
AVANQUEST SOFTWARE
3
Adventure
17/06/2016
129
134
CUT THE ROPE: TRIPLE TREAT
3DS
ACTIVISION BLIZZARD
3
Casual Games
28/03/2014
129
134
DOODLE JUMP ADVENTURES
3DS
AVANQUEST SOFTWARE
3
Casual Games
15/11/2013
129
–
HELLO KITTY PICNIC WITH SANRIO CHARACTERS
3DS
505 GAMES
3
Casual Games
30/10/2012
129
134
PICROSS 3D: ROUND 2
3DS
NINTENDO
3
Casual Games
02/12/2016
129
–
PUZZLE BOBBLE UNIVERSE
3DS
SQUARE ENIX
3
Casual Games
21/04/2011
129
–
TETRIS
3DS
TETRIS ONLINE
3
Casual Games
10/10/2011
129
–
AROUND THE WORLD WITH HELLO KITTY & FRIENDS
3DS
RISING STAR GAMES
3
Children's Entertainment
23/09/2013
129
119
DISNEY ART ACADEMY
3DS
NINTENDO
3
Other Games/Compilations
15/07/2016
129
–
POKEMON ART ACADEMY
3DS
NINTENDO
3
Other Games/Compilations
04/07/2014
129
134
POKEMON MYSTERY DUNGEON: GATES TO INFINITY
3DS
NINTENDO
3
Role-Playing
17/05/2013
129
100
ANIMAL CROSSING: NEW LEAF
3DS
NINTENDO
3
Strategy
14/06/2013
129
–
ANIMAL CROSSING: NEW LEAF – WELCOME AMIIBO + AMIIBO CARD
3DS
NINTENDO
3
Strategy
25/11/2016
129
–
COOKING MAMA: BON APPETIT!
3DS
NINTENDO
3
Strategy
06/03/2015
129
–
GARDENING MAMA: FOREST FRIENDS
3DS
NINTENDO
3
Strategy
06/03/2015
129
–
ME & MY PETS 3D
3DS
TREVA ENTERTAINMENT
3
Strategy
02/10/2014
129
–
MY FARM 3D
3DS
BIGBEN INTERACTIVE
3
Strategy
10/07/2013
129
134
DISNEY BIG HERO 6: BATTLE IN THE BAY
3DS
AVANQUEST SOFTWARE
7
Action
23/01/2015
129
134
LEGO HARRY POTTER: YEARS 5-7
3DS
WARNER BROS. INTERACTIVE
7
Action
18/11/2011
129
119
RODEA THE SKY SOLDIER
3DS
NIS AMERICA
7
Action
13/11/2015
129
–
SPONGEBOB HEROPANTS
3DS
ACTIVISION BLIZZARD
7
Action
13/02/2015
129
134
THE PEANUTS MOVIE: SNOOPY'S GRAND ADVENTURE
3DS
ACTIVISION BLIZZARD
7
Action
06/11/2015
129
–
BATTLESHIP
3DS
ACTIVISION BLIZZARD
7
Casual Games
20/04/2012
129
–
CUBIC NINJA
3DS
UBISOFT
7
Casual Games
24/06/2011
129
–
PROFESSOR LAYTON AND THE AZRAN LEGACY
3DS
NINTENDO
7
Casual Games
08/11/2013
129
–
PROFESSOR LAYTON AND THE MIRACLE MASK
3DS
NINTENDO
7
Casual Games
26/10/2012
129
84
WARIOWARE GOLD
3DS
NINTENDO
7
Family Entertainment
27/07/2018
129
–
FANTASY LIFE
3DS
NINTENDO
7
Role-Playing
26/09/2014
129
134
FOSSIL FIGHTERS: FRONTIER
3DS
NINTENDO
7
Role-Playing
29/05/2015
129
–
POKEMON ULTRA SUN + POKEMON ULTRA MOON
3DS
NINTENDO
7
Role-Playing
17/11/2017
129
93
MARIO & SONIC AT THE RIO 2016 OLYMPIC GAMES
3DS
NINTENDO
7
Sport Games
08/04/2016
129
134
CRUSH3D
3DS
SEGA
12
Action
13/01/2012
129
134
SHANTAE AND THE PIRATE'S CURSE
3DS
RISING STAR GAMES
12
Action
21/10/2016
129
–
THE AMAZING SPIDER-MAN
3DS
ACTIVISION BLIZZARD
12
Action
25/06/2012
129
–
JAMES NOIR'S HOLLYWOOD CRIMES 3D
3DS
UBISOFT
12
Casual Games
25/11/2011
129
119
DRAGON QUEST VII: FRAGMENTS OF THE FORGOTTEN PAST
3DS
NINTENDO
12
Role-Playing
16/09/2016
129
134
ETRIAN MYSTERY DUNGEON
3DS
NIS AMERICA
12
Role-Playing
11/09/2015
129
104
ETRIAN ODYSSEY 2 UNTOLD: THE FAFNIR KNIGHT
3DS
NIS AMERICA
12
Role-Playing
12/02/2016
129
–
FINAL FANTASY EXPLORERS
3DS
SQUARE ENIX
12
Role-Playing
29/01/2016
129
–
SHIN MEGAMI TENSEI IV: APOCALYPSE
3DS
DEEP SILVER
12
Role-Playing
02/12/2016
129
119
XENOBLADE CHRONICLES 3D
3DS
NINTENDO
12
Role-Playing
02/04/2015
129
–
FIRE EMBLEM AWAKENING
3DS
NINTENDO
12
Strategy
19/04/2013
129
119
STELLA GLOW
3DS
NIS AMERICA
12
Strategy
11/03/2016
129
–
SHINOBI
3DS
SEGA
16
Action
11/11/2011
129
–
SPIRIT CAMERA: THE CURSED MEMOIR
3DS
NINTENDO
16
Adventure
29/06/2012
129
104
DEAD OR ALIVE: DIMENSIONS
3DS
KOEI TECMO
16
Fighting
20/05/2011
176
–
IMAGINE: BABIES 3D
3DS
UBISOFT
3
Strategy
26/10/2012
177
–
WRC: FIA WORLD RALLY CHAMPIONSHIP
3DS
BIGBEN INTERACTIVE
3
Racing
12/05/2014
177
–
BARBIE: GROOM AND GLAM PUPS
3DS
LITTLE ORBIT
3
Strategy
15/08/2013
177
–
I LOVE MY LITTLE GIRL
3DS
BIGBEN INTERACTIVE
3
Strategy
06/11/2014
177
–
ADVENTURE TIME: THE SECRET OF THE NAMELESS KINGDOM
3DS
LITTLE ORBIT
7
Adventure
18/11/2014