Crash Team Racing Nitro-Fuel ed Assassin's Creed Odyssey sono protagonisti delle classifiche italiane di vendita della settimana 29 di questo 2019. AESVI ha diffuso le graduatorie su dati stilati da B2Boost.
Nella generale quindi, il titolo su Crash mantiene la prima posizione. Seconda posizione per GTA V e poi Call of Duty: Black Ops 4. Scende dal podio Super Mario Maker 2, adesso quarto mentre la settimana scorsa era secondo. Quinta piazza per Marvel Ultimate Alliance 3: The Black Order. Salgono le quotazioni di Red Dead Redemption 2, ora sesto, e di Horizon Zero Dawn (diciottesimo al riscontro precedente, adesso settimo).
Le versioni Switch e PS4 di Minecraft sono 8° e 9°. Chiude la top-ten F1 2019.
Su Pc, Assassin's Creed Odyssey irrompe in vetta seguito da un altro titolo Ubisoft, Rainbow Siege. Chiude il podio Call of Duty: Black Ops 4. La notizia è che The Sims 4 scende dal podio ed è quarto. Poi GTA V, Sekiro, Farming Simulator 19, F1 2019, Overwatch e Lords of the Fallen a chiudere i primi dieci in classifica.
Il podio PS4 vede Crash Team Racing Nitro-Fuel al comando, seguito da GTA V e Call of Duty: Black Ops 4. Red Dead Redemption è quarto, poi Horizon Zero Dawn, Minecraft, F1 2019, Kingdom Hearts III, Rainbow Six Siege e MotoGp 19.
GTA V è primo su Xbox One. Fifa 19 e Red Dead Redemption 2 salgono sul podio lasciando a Crash Team ed a F1 2019 le posizioni di rincalzo. In sesta piazza Black Ops 4. Poi Forza Horizon 4, Minecraft, MotoGp 19 e Kingdom Hearts 3.
Su Switch, Super Mario Maker 2 rimane in prima posizione seguito da Marvel Ultimate Alliance 3: The Black Order che debutta molto bene, e da Minecraft che perde una piazza rispetto al controllo scorso.
Vi lasciamo alle classifiche complete, piattaforma per piattaforma, buona lettura.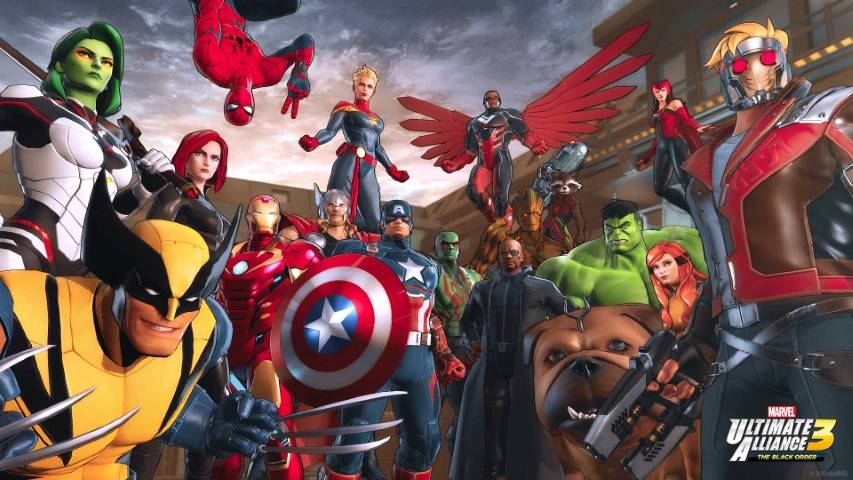 ITALY Top 50 with Platform W29 2019
CP W29 2019
LP W28 2019
Title Name
Platform
Publisher
Pegi
Genre
Release Date
1
1
CRASH TEAM RACING NITRO-FUELED
PS4
ACTIVISION BLIZZARD
7
Racing
21/06/2019
2
3
GRAND THEFT AUTO V
PS4
ROCKSTAR GAMES
18
Action
18/11/2014
3
12
CALL OF DUTY: BLACK OPS 4
PS4
ACTIVISION BLIZZARD
18
Shooter
12/10/2018
4
2
SUPER MARIO MAKER 2
SWITCH
NINTENDO
3
Action
28/06/2019
5
–
MARVEL ULTIMATE ALLIANCE 3: THE BLACK ORDER
SWITCH
NINTENDO
12
Role-Playing
19/07/2019
6
10
RED DEAD REDEMPTION 2
PS4
ROCKSTAR GAMES
18
Action
26/10/2018
7
18
HORIZON ZERO DAWN
PS4
SONY INTERACTIVE ENTERTAINMENT
16
Role-Playing
01/03/2017
8
6
MINECRAFT: NINTENDO SWITCH EDITION
SWITCH
MOJANG
7
Adventure
21/06/2018
9
5
MINECRAFT: PLAYSTATION 4 EDITION
PS4
SONY INTERACTIVE ENTERTAINMENT
7
Adventure
03/10/2014
10
4
F1 2019
PS4
CODEMASTERS
3
Racing
25/06/2019
11
86
KINGDOM HEARTS III
PS4
SQUARE ENIX
12
Role-Playing
29/01/2019
12
7
TOM CLANCY'S RAINBOW SIX SIEGE
PS4
UBISOFT
18
Shooter
01/12/2015
13
31
MOTOGP 19
PS4
MILESTONE
3
Racing
06/06/2019
14
25
MORTAL KOMBAT 11
PS4
WARNER BROS. INTERACTIVE
18
Fighting
23/04/2019
15
30
CRASH BANDICOOT N. SANE TRILOGY
PS4
ACTIVISION BLIZZARD
7
Action
30/06/2017
16
35
DAYS GONE
PS4
SONY INTERACTIVE ENTERTAINMENT
18
Adventure
26/04/2019
17
8
MARIO KART 8 DELUXE
SWITCH
NINTENDO
3
Racing
28/04/2017
18
16
ASSASSIN'S CREED ODYSSEY
PS4
UBISOFT
18
Action
02/10/2018
19
14
NBA 2K19
PS4
2K SPORTS
3
Sport Games
07/09/2018
20
9
CRASH TEAM RACING NITRO-FUELED
SWITCH
ACTIVISION BLIZZARD
7
Racing
21/06/2019
21
15
ROCKET LEAGUE
PS4
WARNER BROS. INTERACTIVE
3
Sport Games
01/12/2017
22
145
THE WITCHER 3: WILD HUNT
PS4
CD PROJEKT
18
Role-Playing
19/05/2015
23
19
THE LEGEND OF ZELDA: BREATH OF THE WILD
SWITCH
NINTENDO
12
Adventure
03/03/2017
24
44
SPYRO REIGNITED TRILOGY
PS4
ACTIVISION BLIZZARD
7
Action
13/11/2018
25
22
WWE 2K19
PS4
2K SPORTS
16
Fighting
05/10/2018
26
11
NINTENDO LABO: TOY-CON 03 VEHICLE KIT
SWITCH
NINTENDO
3
Other Games/Compilations
14/09/2018
27
36
THE LAST OF US REMASTERED
PS4
SONY INTERACTIVE ENTERTAINMENT
18
Adventure
30/07/2014
28
21
SUPER MARIO PARTY
SWITCH
NINTENDO
3
Family Entertainment
05/10/2018
29
17
SUPER SMASH BROS. ULTIMATE
SWITCH
NINTENDO
12
Fighting
07/12/2018
30
13
FIFA 19
PS4
ELECTRONIC ARTS
3
Sport Games
25/09/2018
31
102
SHADOW OF THE TOMB RAIDER
PS4
SQUARE ENIX
18
Adventure
12/09/2018
32
45
UNCHARTED: THE NATHAN DRAKE COLLECTION
PS4
SONY INTERACTIVE ENTERTAINMENT
16
Action
07/10/2015
33
20
SUPER MARIO ODYSSEY
SWITCH
NINTENDO
3
Action
27/10/2017
34
26
GRAND THEFT AUTO V
XBOX ONE
ROCKSTAR GAMES
18
Action
18/11/2014
35
61
UNCHARTED 4: A THIEF'S END
PS4
SONY INTERACTIVE ENTERTAINMENT
16
Adventure
10/05/2016
36
85
HITMAN 2
PS4
WARNER BROS. INTERACTIVE
18
Action
13/11/2018
37
29
DEUS EX: MANKIND DIVIDED
PS4
SQUARE ENIX
18
Shooter
23/08/2016
38
24
NEW SUPER MARIO BROS. U DELUXE
SWITCH
NINTENDO
3
Action
11/01/2019
39
23
NINTENDO LABO: TOY-CON 01 VARIETY KIT
SWITCH
NINTENDO
3
Other Games/Compilations
27/04/2018
40
55
FAR CRY NEW DAWN
PS4
UBISOFT
18
Shooter
15/02/2019
41
32
POKÉMON: LET'S GO, PIKACHU!
SWITCH
NINTENDO
7
Role-Playing
16/11/2018
42
50
TEKKEN 7
PS4
BANDAI NAMCO ENTERTAINMENT
16
Fighting
02/06/2017
43
266
KINGDOM HEARTS: THE STORY SO FAR
PS4
SQUARE ENIX
12
Role-Playing
29/03/2019
44
54
METRO EXODUS
PS4
DEEP SILVER
18
Shooter
15/02/2019
45
195
ACE COMBAT 7: SKIES UNKNOWN
PS4
BANDAI NAMCO ENTERTAINMENT
12
Flight
18/01/2019
46
66
LEGO MARVEL SUPER HEROES 2
SWITCH
WARNER BROS. INTERACTIVE
7
Action
01/12/2017
47
147
JUST CAUSE 4
PS4
SQUARE ENIX
18
Action
04/12/2018
48
38
JUST DANCE 2019
SWITCH
UBISOFT
3
Family Entertainment
25/10/2018
49
137
LEGO CITY UNDERCOVER
SWITCH
WARNER BROS. INTERACTIVE
7
Action
07/04/2017
50
33
DRAGON BALL XENOVERSE 2
PS4
BANDAI NAMCO ENTERTAINMENT
12
Fighting
28/10/2016
51
58
THE CREW 2
PS4
UBISOFT
12
Racing
29/06/2018
52
56
TOM CLANCY'S THE DIVISION 2
PS4
UBISOFT
18
Shooter
12/03/2019
53
122
FIFA 19
XBOX ONE
ELECTRONIC ARTS
3
Sport Games
25/09/2018
54
62
RED DEAD REDEMPTION 2
XBOX ONE
ROCKSTAR GAMES
18
Action
26/10/2018
55
37
ROCKET LEAGUE
SWITCH
WARNER BROS. INTERACTIVE
3
Sport Games
26/01/2018
56
94
RATCHET & CLANK
PS4
SONY INTERACTIVE ENTERTAINMENT
7
Action
15/04/2016
57
41
FAR CRY 5
PS4
UBISOFT
18
Shooter
27/03/2018
58
46
SPIDER-MAN
PS4
SONY INTERACTIVE ENTERTAINMENT
16
Action
07/09/2018
59
155
LEGO THE INCREDIBLES
PS4
WARNER BROS. INTERACTIVE
7
Action
15/06/2018
60
28
DRAGON QUEST BUILDERS 2
SWITCH
SQUARE ENIX
7
Adventure
12/07/2019
61
51
RESIDENT EVIL 2
PS4
CAPCOM
18
Adventure
25/01/2019
62
89
CARS 3: DRIVEN TO WIN
SWITCH
WARNER BROS. INTERACTIVE
7
Racing
14/07/2017
63
142
RIDE 3
PS4
MILESTONE
3
Racing
30/11/2018
64
123
MORTAL KOMBAT 11
SWITCH
WARNER BROS. INTERACTIVE
18
Fighting
10/05/2019
65
79
ASSETTO CORSA
PS4
505 GAMES
3
Racing
26/08/2016
66
69
MARIO + RABBIDS KINGDOM BATTLE
SWITCH
UBISOFT
7
Strategy
29/08/2017
67
47
LEGO THE INCREDIBLES
SWITCH
WARNER BROS. INTERACTIVE
7
Action
13/07/2018
68
92
PRO EVOLUTION SOCCER 2019
PS4
KONAMI
3
Sport Games
30/08/2018
69
57
EA SPORTS UFC 3
PS4
ELECTRONIC ARTS
16
Fighting
02/02/2018
70
43
CRASH BANDICOOT N. SANE TRILOGY
SWITCH
ACTIVISION BLIZZARD
7
Action
29/06/2018
71
34
CRASH TEAM RACING NITRO-FUELED
XBOX ONE
ACTIVISION BLIZZARD
7
Racing
21/06/2019
72
101
LEGO MARVEL SUPER HEROES 2
PS4
WARNER BROS. INTERACTIVE
7
Action
17/11/2017
73
27
CALL OF DUTY: WWII
PS4
ACTIVISION BLIZZARD
18
Shooter
03/11/2017
74
42
F1 2019
XBOX ONE
CODEMASTERS
3
Racing
25/06/2019
75
90
CALL OF DUTY: BLACK OPS 4
XBOX ONE
ACTIVISION BLIZZARD
18
Shooter
12/10/2018
76
64
STARLINK: BATTLE FOR ATLAS STARTER PACK
SWITCH
UBISOFT
7
Flight
16/10/2018
77
205
DARKSIDERS III
PS4
THQ NORDIC
16
Action
27/11/2018
78
77
ASSASSIN'S CREED: THE EZIO COLLECTION
PS4
UBISOFT
18
Action
18/11/2016
79
71
TEAM SONIC RACING
SWITCH
SEGA
3
Racing
21/05/2019
80
60
YOSHI'S CRAFTED WORLD
SWITCH
NINTENDO
3
Action
29/03/2019
81
82
POKÉMON: LET'S GO, EEVEE!
SWITCH
NINTENDO
7
Role-Playing
16/11/2018
82
106
MIDDLE-EARTH: SHADOW OF WAR
PS4
WARNER BROS. INTERACTIVE
18
Action
10/10/2017
83
133
GOD OF WAR III REMASTERED
PS4
SONY INTERACTIVE ENTERTAINMENT
18
Action
15/07/2015
84
126
LEGO JURASSIC WORLD
PS4
WARNER BROS. INTERACTIVE
7
Action
12/06/2015
85
68
TENNIS WORLD TOUR
PS4
BIGBEN INTERACTIVE
3
Sport Games
22/05/2018
86
52
SPLATOON 2
SWITCH
NINTENDO
7
Shooter
21/07/2017
87
152
JUMP FORCE
PS4
BANDAI NAMCO ENTERTAINMENT
12
Fighting
15/02/2019
88
40
TITANFALL 2
PS4
ELECTRONIC ARTS
16
Shooter
28/10/2016
89
109
FORZA HORIZON 4
XBOX ONE
MICROSOFT
3
Racing
28/09/2018
90
53
MARIO TENNIS ACES
SWITCH
NINTENDO
3
Sport Games
22/06/2018
91
70
NEED FOR SPEED: RIVALS
PS4
ELECTRONIC ARTS
7
Racing
29/11/2013
92
59
ASSASSIN'S CREED ORIGINS
PS4
UBISOFT
18
Action
27/10/2017
93
48
BATTLEFIELD V
PS4
ELECTRONIC ARTS
18
Shooter
15/11/2018
94
98
JUST DANCE 2019
PS4
UBISOFT
3
Family Entertainment
25/10/2018
95
197
UNTIL DAWN
PS4
SONY INTERACTIVE ENTERTAINMENT
18
Adventure
26/08/2015
96
39
FIFA 19
SWITCH
ELECTRONIC ARTS
3
Sport Games
25/09/2018
97
73
GRAN TURISMO SPORT
PS4
SONY INTERACTIVE ENTERTAINMENT
3
Racing
18/10/2017
98
95
LEGO WORLDS
SWITCH
WARNER BROS. INTERACTIVE
7
Adventure
08/09/2017
99
93
ASSASSIN'S CREED SYNDICATE
PS4
UBISOFT
18
Action
23/10/2015
100
110
FINAL FANTASY X / X-2 HD REMASTER
SWITCH
SQUARE ENIX
12
Role-Playing
16/04/2019
101
144
CARS 3: DRIVEN TO WIN
PS4
WARNER BROS. INTERACTIVE
7
Racing
14/07/2017
102
98
BLOOD & TRUTH
PS4
SONY INTERACTIVE ENTERTAINMENT
16
Shooter
29/05/2019
103
81
TEAM SONIC RACING
PS4
SEGA
3
Racing
21/05/2019
104
160
POKEMON ULTRA MOON
3DS
NINTENDO
7
Role-Playing
17/11/2017
105
49
CALL OF DUTY: BLACK OPS III
PS4
ACTIVISION BLIZZARD
18
Shooter
06/11/2015
106
335
NIOH
PS4
SONY INTERACTIVE ENTERTAINMENT
18
Role-Playing
08/02/2017
107
91
MINECRAFT
XBOX ONE
MICROSOFT
7
Adventure
20/09/2017
108
78
FOR HONOR
PS4
UBISOFT
18
Action
14/02/2017
109
308
NIER: AUTOMATA
PS4
SQUARE ENIX
18
Role-Playing
10/03/2017
110
83
WATCH DOGS 2
PS4
UBISOFT
18
Action
15/11/2016
111
63
MOTOGP 18
PS4
MILESTONE
3
Racing
07/06/2018
112
115
ASSASSIN'S CREED UNITY
PS4
UBISOFT
18
Action
14/11/2014
113
139
XENOBLADE CHRONICLES 2
SWITCH
NINTENDO
12
Role-Playing
01/12/2017
114
80
NINTENDO LABO: TOY-CON 02 ROBOT KIT
SWITCH
NINTENDO
3
Other Games/Compilations
27/04/2018
115
196
MOTOGP 19
XBOX ONE
MILESTONE
3
Racing
06/06/2019
116
65
SEKIRO: SHADOWS DIE TWICE
PS4
ACTIVISION BLIZZARD
18
Action
22/03/2019
117
206
ONE PIECE: WORLD SEEKER
PS4
BANDAI NAMCO ENTERTAINMENT
12
Action
15/03/2019
118
411
KINGDOM HEARTS III
XBOX ONE
SQUARE ENIX
12
Role-Playing
29/01/2019
119
107
FINAL FANTASY XII: THE ZODIAC AGE
SWITCH
SQUARE ENIX
16
Role-Playing
30/04/2019
120
72
MOTOGP 19
SWITCH
MILESTONE
3
Racing
27/06/2019
121
227
SOULCALIBUR VI
PS4
BANDAI NAMCO ENTERTAINMENT
16
Fighting
19/10/2018
122
112
ASSASSIN'S CREED ODYSSEY
XBOX ONE
UBISOFT
18
Action
02/10/2018
123
119
RESIDENT EVIL 7: BIOHAZARD
PS4
CAPCOM
18
Adventure
24/01/2017
124
276
ANTHEM
PS4
ELECTRONIC ARTS
16
Role-Playing
22/02/2019
125
129
VALENTINO ROSSI THE GAME
PS4
MILESTONE
3
Racing
16/06/2016
126
181
FAR CRY NEW DAWN
XBOX ONE
UBISOFT
18
Shooter
15/02/2019
127
87
LEGO WORLDS
PS4
WARNER BROS. INTERACTIVE
7
Adventure
10/03/2017
128
317
BLOODBORNE
PS4
SONY INTERACTIVE ENTERTAINMENT
16
Role-Playing
25/03/2015
129
84
NEED FOR SPEED: PAYBACK
PS4
ELECTRONIC ARTS
12
Racing
10/11/2017
130
655
YAKUZA 6: THE SONG OF LIFE
PS4
SEGA
18
Action
17/04/2018
131
203
MORTAL KOMBAT 11
XBOX ONE
WARNER BROS. INTERACTIVE
18
Fighting
23/04/2019
132
236
RIDE 3
XBOX ONE
MILESTONE
3
Racing
30/11/2018
133
104
DRAGON BALL FIGHTERZ
PS4
BANDAI NAMCO ENTERTAINMENT
12
Fighting
26/01/2018
134
127
ARMS
SWITCH
NINTENDO
7
Fighting
16/06/2017
135
108
CALL OF DUTY: INFINITE WARFARE
PS4
ACTIVISION BLIZZARD
18
Shooter
04/11/2016
136
–
HOLLOW KNIGHT
SWITCH
FANGAMER
7
Action
12/07/2019
137
151
FINAL FANTASY XV
PS4
SQUARE ENIX
16
Role-Playing
29/11/2016
138
111
DARK SOULS III
PS4
BANDAI NAMCO ENTERTAINMENT
16
Role-Playing
12/04/2016
139
148
LEGO HARRY POTTER COLLECTION
SWITCH
WARNER BROS. INTERACTIVE
7
Action
30/10/2018
140
96
STARLINK: BATTLE FOR ATLAS STARTER PACK
PS4
UBISOFT
7
Flight
16/10/2018
141
141
FINAL FANTASY XII: THE ZODIAC AGE
PS4
SQUARE ENIX
16
Role-Playing
11/07/2017
142
121
NARUTO SHIPPUDEN: ULTIMATE NINJA STORM 4
PS4
BANDAI NAMCO ENTERTAINMENT
12
Fighting
05/02/2016
143
396
FALLOUT 76
PS4
BETHESDA SOFTWORKS
18
Role-Playing
14/11/2018
144
67
DRAGON QUEST BUILDERS 2
PS4
SQUARE ENIX
7
Adventure
12/07/2019
145
74
THE SIMS 4
PS4
ELECTRONIC ARTS
12
Strategy
17/11/2017
146
97
TOM CLANCY'S GHOST RECON: WILDLANDS
PS4
UBISOFT
18
Shooter
07/03/2017
147
176
GOD OF WAR
PS4
SONY INTERACTIVE ENTERTAINMENT
18
Action
20/04/2018
148
194
FIST OF THE NORTH STAR: LOST PARADISE
PS4
SEGA
18
Action
02/10/2018
149
469
YAKUZA KIWAMI 2
PS4
SEGA
18
Action
28/08/2018
150
201
OVERWATCH
PS4
ACTIVISION BLIZZARD
12
Shooter
24/05/2016
151
192
TOM CLANCY'S THE DIVISION 2
XBOX ONE
UBISOFT
18
Shooter
12/03/2019
152
138
THE LEGO MOVIE 2 VIDEOGAME
SWITCH
WARNER BROS. INTERACTIVE
7
Action
01/03/2019
153
88
POKKEN TOURNAMENT DX
SWITCH
NINTENDO
7
Fighting
22/09/2017
154
132
POKEMON ULTRA SUN
3DS
NINTENDO
7
Role-Playing
17/11/2017
155
103
LEGO CITY UNDERCOVER
PS4
WARNER BROS. INTERACTIVE
7
Action
07/04/2017
156
154
DIRT RALLY 2.0
PS4
CODEMASTERS
3
Racing
26/02/2019
157
117
CAPTAIN TOAD: TREASURE TRACKER
SWITCH
NINTENDO
3
Casual Games
13/07/2018
158
116
DRAGON BALL XENOVERSE 2
SWITCH
BANDAI NAMCO ENTERTAINMENT
12
Fighting
22/09/2017
159
159
SUPER MARIO 3D LAND
3DS
NINTENDO
3
Action
18/11/2011
160
146
1-2-SWITCH
SWITCH
NINTENDO
7
Family Entertainment
03/03/2017
161
128
NARUTO TO BORUTO: SHINOBI STRIKER
PS4
BANDAI NAMCO ENTERTAINMENT
12
Fighting
31/08/2018
162
171
FAR CRY 5
XBOX ONE
UBISOFT
18
Shooter
27/03/2018
163
130
JUDGMENT
PS4
SEGA
18
Action
25/06/2019
164
161
LEGO MARVEL SUPER HEROES
PS4
WARNER BROS. INTERACTIVE
7
Action
29/11/2013
165
114
KIRBY STAR ALLIES
SWITCH
NINTENDO
7
Action
16/03/2018
166
209
TOMB RAIDER: DEFINITIVE EDITION
PS4
SQUARE ENIX
18
Adventure
31/01/2014
167
284
BATTLEFIELD V
XBOX ONE
ELECTRONIC ARTS
18
Shooter
15/11/2018
168
120
PLANTS VS. ZOMBIES: GARDEN WARFARE 2
PS4
ELECTRONIC ARTS
7
Strategy
25/02/2016
169
320
DIABLO III: ETERNAL COLLECTION
PS4
ACTIVISION BLIZZARD
16
Role-Playing
26/06/2018
170
–
HOLLOW KNIGHT
PS4
FANGAMER
7
Action
28/06/2019
171
124
GOD EATER 3
SWITCH
BANDAI NAMCO ENTERTAINMENT
12
Role-Playing
12/07/2019
172
113
THE SINKING CITY
PS4
BIGBEN INTERACTIVE
18
Adventure
27/06/2019
173
165
MORTAL KOMBAT X
PS4
WARNER BROS. INTERACTIVE
18
Fighting
14/04/2015
174
602
DEAD OR ALIVE 6
PS4
KOEI TECMO
16
Fighting
01/03/2019
175
143
ASSASSIN'S CREED IV: BLACK FLAG
PS4
UBISOFT
18
Action
22/11/2013
176
149
BATMAN: ARKHAM KNIGHT
PS4
WARNER BROS. INTERACTIVE
18
Action
23/06/2015
177
125
LEGO MARVEL'S AVENGERS
PS4
WARNER BROS. INTERACTIVE
7
Action
27/01/2016
178
211
MONSTER HUNTER: WORLD
PS4
CAPCOM
16
Role-Playing
26/01/2018
179
105
SUPER MARIO MAKER FOR NINTENDO 3DS
3DS
NINTENDO
3
Action
02/12/2016
180
158
STAR WARS BATTLEFRONT II
PS4
ELECTRONIC ARTS
16
Shooter
17/11/2017
181
130
TOUR DE FRANCE 2019
PS4
BIGBEN INTERACTIVE
3
Sport Games
04/07/2019
182
200
OUTLAST TRINITY
PS4
WARNER BROS. INTERACTIVE
18
Adventure
28/04/2017
183
222
LITTLEBIGPLANET 3
PS4
SONY INTERACTIVE ENTERTAINMENT
7
Action
28/11/2014
184
76
LEGO HARRY POTTER COLLECTION
PS4
WARNER BROS. INTERACTIVE
7
Action
21/10/2016
185
587
JUST CAUSE 4
XBOX ONE
SQUARE ENIX
18
Action
04/12/2018
186
134
BLOODSTAINED: RITUAL OF THE NIGHT
PS4
505 GAMES
12
Action
21/06/2019
187
100
LEGO DC SUPER-VILLAINS
SWITCH
WARNER BROS. INTERACTIVE
7
Action
18/10/2018
188
185
V-RALLY 4
PS4
BIGBEN INTERACTIVE
3
Racing
06/09/2018
189
168
THE LEGO MOVIE 2 VIDEOGAME
PS4
WARNER BROS. INTERACTIVE
7
Action
01/03/2019
190
156
TOMODACHI LIFE
3DS
NINTENDO
3
Strategy
06/06/2014
191
136
TOM CLANCY'S RAINBOW SIX SIEGE
XBOX ONE
UBISOFT
18
Shooter
01/12/2015
192
248
WRC 7: FIA WORLD RALLY CHAMPIONSHIP
PS4
BIGBEN INTERACTIVE
3
Racing
15/09/2017
193
118
FIFA 19
PS3
ELECTRONIC ARTS
3
Sport Games
28/09/2018
193
164
ASSASSIN'S CREED ORIGINS
XBOX ONE
UBISOFT
18
Action
27/10/2017
195
307
DRIVECLUB
PS4
SONY INTERACTIVE ENTERTAINMENT
3
Racing
08/10/2014
196
–
ASSASSIN'S CREED ODYSSEY
PC
UBISOFT
18
Action
02/10/2018
197
166
ASSASSIN'S CREED III REMASTERED
PS4
UBISOFT
18
Action
29/03/2019
198
269
PROJECT CARS 2
PS4
BANDAI NAMCO ENTERTAINMENT
3
Racing
22/09/2017
198
163
DRAGON BALL XENOVERSE
PS4
BANDAI NAMCO ENTERTAINMENT
12
Fighting
27/02/2015
200
259
MIDDLE-EARTH: SHADOW OF WAR
XBOX ONE
WARNER BROS. INTERACTIVE
18
Action
10/10/2017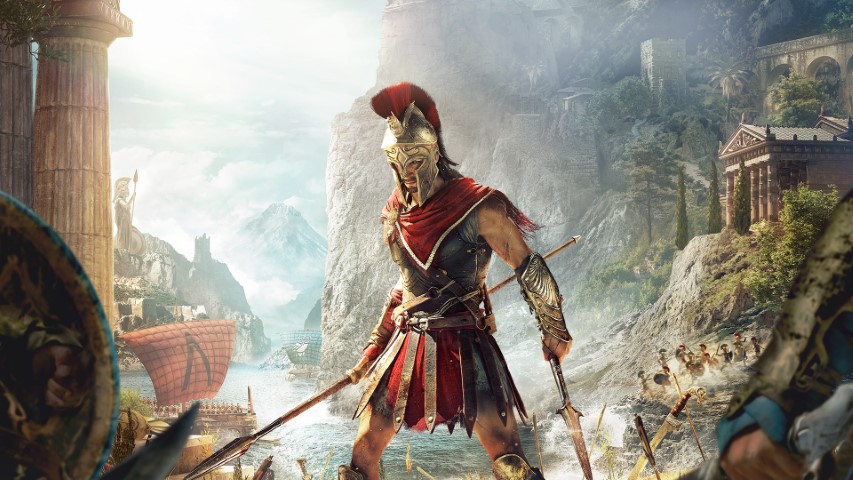 ITALY Top 50 PC W29 2019
CP W29 2019
LP W28 2019
Title Name
Platform
Publisher
Pegi
Genre
Release Date
1
–
ASSASSIN'S CREED ODYSSEY
PC
UBISOFT
18
Action
02/10/2018
2
6
TOM CLANCY'S RAINBOW SIX SIEGE
PC
UBISOFT
18
Shooter
01/12/2015
3
26
CALL OF DUTY: BLACK OPS 4
PC
ACTIVISION BLIZZARD
18
Shooter
12/10/2018
4
1
THE SIMS 4
PC
ELECTRONIC ARTS
12
Strategy
04/09/2014
5
8
GRAND THEFT AUTO V
PC
ROCKSTAR GAMES
18
Action
14/04/2015
6
3
SEKIRO: SHADOWS DIE TWICE
PC
ACTIVISION BLIZZARD
18
Action
22/03/2019
7
9
FARMING SIMULATOR 19
PC
FOCUS HOME INTERACTIVE
3
Strategy
20/11/2018
8
2
F1 2019
PC
CODEMASTERS
3
Racing
25/06/2019
9
139
OVERWATCH
PC
ACTIVISION BLIZZARD
12
Shooter
24/05/2016
10
20
LORDS OF THE FALLEN
PC
CI GAMES
16
Role-Playing
28/10/2014
10
–
STARCRAFT II BATTLE CHEST 2.0
PC
ACTIVISION BLIZZARD
16
Strategy
29/11/2016
12
4
TOM CLANCY'S GHOST RECON: WILDLANDS
PC
UBISOFT
18
Shooter
07/03/2017
13
7
MINECRAFT
PC
MICROSOFT
7
Adventure
09/10/2018
14
16
DIRT RALLY 2.0
PC
CODEMASTERS
3
Racing
22/02/2019
15
–
DIABLO III: BATTLE CHEST
PC
ACTIVISION BLIZZARD
16
Role-Playing
29/11/2016
16
14
RIDE 3
PC
MILESTONE
3
Racing
30/11/2018
17
10
FOOTBALL MANAGER 2019
PC
SEGA
3
Sport Games
02/11/2018
18
–
ASSASSIN'S CREED ORIGINS
PC
UBISOFT
18
Action
27/10/2017
19
5
FIFA 18
PC
ELECTRONIC ARTS
3
Sport Games
29/09/2017
20
19
TOM CLANCY'S THE DIVISION 2
PC
UBISOFT
18
Shooter
15/03/2019
21
58
FALLOUT 76
PC
BETHESDA SOFTWORKS
18
Role-Playing
14/11/2018
22
28
TOTAL WAR: WARHAMMER II
PC
SEGA
16
Strategy
28/09/2017
23
22
NEED FOR SPEED: PAYBACK
PC
ELECTRONIC ARTS
12
Racing
10/11/2017
24
40
MOTOGP 19
PC
MILESTONE
3
Racing
06/06/2019
25
23
PRO CYCLING MANAGER 2019
PC
BIGBEN INTERACTIVE
3
Sport Games
27/06/2019
25
12
DESTINY 2 + FORSAKEN
PC
ACTIVISION BLIZZARD
16
Shooter
04/09/2018
27
46
HOUSE FLIPPER
PC
RAVENSCOURT
7
Strategy
10/08/2018
28
11
STAR WARS BATTLEFRONT II
PC
ELECTRONIC ARTS
16
Shooter
17/11/2017
29
–
MADDEN NFL 19
PC
ELECTRONIC ARTS
3
Sport Games
10/08/2018
30
30
FINAL FANTASY XIV: A REALM REBORN
PC
SQUARE ENIX
16
Role-Playing
27/08/2013
30
23
METRO EXODUS
PC
DEEP SILVER
18
Shooter
15/02/2019
32
32
ROME: TOTAL WAR 2
PC
SEGA
16
Strategy
02/09/2013
33
–
FAR CRY NEW DAWN + FAR CRY 5
PC
UBISOFT
18
Shooter
15/02/2019
34
27
TOTAL WAR: WARHAMMER
PC
SEGA
16
Strategy
24/05/2016
35
18
F1 2018
PC
CODEMASTERS
3
Racing
24/08/2018
35
46
TOTAL WAR: THREE KINGDOMS
PC
SEGA
16
Strategy
23/05/2019
35
46
THE ELDER SCROLLS V: SKYRIM
PC
BETHESDA SOFTWORKS
18
Role-Playing
11/11/2011
38
13
FIFA 19
PC
ELECTRONIC ARTS
3
Sport Games
28/09/2018
39
37
THE SIMS 4 BUNDLE: THE SIMS 4 + THE SIMS 4 – ISLAND LIVING
PC
ELECTRONIC ARTS
12
Strategy
21/06/2019
40
45
WARHAMMER 40,000: DAWN OF WAR III
PC
SEGA
16
Strategy
27/04/2017
41
40
MOTOGP 18
PC
MILESTONE
3
Racing
07/06/2018
41
15
WARHAMMER 40,000: DAWN OF WAR – SOULSTORM
PC
THQ
16
Strategy
07/03/2008
41
58
RESIDENT EVIL: ORIGINS COLLECTION
PC
CAPCOM
18
Adventure
22/01/2016
44
78
HARRY POTTER AND THE GOBLET OF FIRE
PC
ELECTRONIC ARTS
7
Adventure
11/11/2005
44
78
SHADOW TACTICS: BLADES OF THE SHOGUN
PC
ADVENTURE PRODUCTIONS
16
Strategy
06/12/2016
44
32
THE BLACK BOX PC COLLECTION
PC
HALIFAX
18
Other Games/Compilations
31/12/2007
47
131
FAR CRY NEW DAWN
PC
UBISOFT
18
Shooter
15/02/2019
48
271
ANTHEM
PC
ELECTRONIC ARTS
16
Role-Playing
22/02/2019
49
58
MXGP PRO
PC
MILESTONE
3
Racing
29/06/2018
49
–
BURNOUT PARADISE REMASTERED
PC
ELECTRONIC ARTS
7
Racing
21/08/2018
51
58
THE EVIL WITHIN 2
PC
BETHESDA SOFTWORKS
18
Adventure
13/10/2017
52
25
ASSASSIN'S CREED: ROGUE
PC
UBISOFT
18
Action
10/03/2015
52
–
FAR CRY 5
PC
UBISOFT
18
Shooter
27/03/2018
54
126
THE SIMS 4 BUNDLE: THE SIMS 4 + THE SIMS 4 – CATS & DOGS
PC
ELECTRONIC ARTS
12
Strategy
10/11/2017
55
78
MOTOGP 17
PC
MILESTONE
3
Racing
15/06/2017
55
78
WRC 7: FIA WORLD RALLY CHAMPIONSHIP
PC
BIGBEN INTERACTIVE
3
Racing
15/09/2017
55
29
FOOTBALL MANAGER 2018
PC
SEGA
3
Sport Games
10/11/2017
55
78
ELEX
PC
THQ NORDIC
16
Role-Playing
17/10/2017
55
78
INNER CHAINS
PC
IMGN.PRO
18
Shooter
26/05/2017
60
271
THE SIMS 4 BUNDLE: THE SIMS 4 + THE SIMS 4 – SEASONS
PC
ELECTRONIC ARTS
12
Strategy
22/06/2018
61
58
CHRONICLE OF INNSMOUTH
PC
PSYCHODEV
N/A
Adventure
05/05/2017
61
139
DIRT 4
PC
CODEMASTERS
3
Racing
09/06/2017
61
46
V-RALLY 4
PC
BIGBEN INTERACTIVE
3
Racing
25/09/2018
61
139
AGE OF EMPIRES III
PC
MICROSOFT
12
Strategy
04/11/2005
61
78
SUDDEN STRIKE 4
PC
KALYPSO MEDIA
16
Strategy
11/08/2017
61
40
JUST CAUSE 4
PC
SQUARE ENIX
18
Action
04/12/2018
61
32
MAFIA III
PC
2K GAMES
18
Action
07/10/2016
61
139
KILLING FLOOR 2
PC
DEEP SILVER
18
Adventure
18/11/2016
61
58
RESIDENT EVIL 2
PC
CAPCOM
18
Adventure
25/01/2019
61
78
THE ELDER SCROLLS ONLINE: MORROWIND
PC
BETHESDA SOFTWORKS
18
Role-Playing
06/06/2017
61
32
CALL OF DUTY: INFINITE WARFARE
PC
ACTIVISION BLIZZARD
18
Shooter
04/11/2016
61
20
CALL OF DUTY: WWII
PC
ACTIVISION BLIZZARD
18
Shooter
03/11/2017
73
77
MIDDLE-EARTH: SHADOW OF WAR
PC
WARNER BROS. INTERACTIVE
18
Action
10/10/2017
74
–
ASSASSIN'S CREED III REMASTERED
PC
UBISOFT
18
Action
29/03/2019
75
–
NEED FOR SPEED
PC
ELECTRONIC ARTS
12
Racing
17/03/2016
75
–
MIRROR'S EDGE CATALYST
PC
ELECTRONIC ARTS
16
Action
09/06/2016
77
–
WORLD OF SIMULATORS
PC
ADVENTURE PRODUCTIONS
3
Other Games/Compilations
10/03/2014
77
139
F1 2017
PC
CODEMASTERS
3
Racing
25/08/2017
77
46
GRAVEL
PC
MILESTONE
3
Racing
27/02/2018
77
46
VALENTINO ROSSI THE GAME
PC
MILESTONE
3
Racing
16/06/2016
77
–
WRC 4: FIA WORLD RALLY CHAMPIONSHIP
PC
BIGBEN INTERACTIVE
3
Racing
25/10/2013
77
139
FOOTBALL MANAGER 2017
PC
SEGA
3
Sport Games
04/11/2016
77
139
PRO EVOLUTION SOCCER 2017
PC
KONAMI
3
Sport Games
15/09/2016
77
78
PRO EVOLUTION SOCCER 2018
PC
KONAMI
3
Sport Games
14/09/2017
77
–
TENNIS WORLD TOUR
PC
BIGBEN INTERACTIVE
3
Sport Games
12/06/2018
77
139
FARMING SIMULATOR 17
PC
FOCUS HOME INTERACTIVE
3
Strategy
25/10/2016
77
17
CRASH BANDICOOT N. SANE TRILOGY
PC
ACTIVISION BLIZZARD
7
Action
29/06/2018
77
–
ETHER ONE
PC
SOEDESCO
7
Adventure
23/10/2015
77
–
PLANTS VS. ZOMBIES: GARDEN WARFARE 2
PC
ELECTRONIC ARTS
7
Strategy
23/02/2016
77
78
PIRATES OF THE CARIBBEAN: AT WORLD'S END
PC
DISNEY INTERACTIVE STUDIOS
12
Action
10/12/2007
77
–
THE BOOK OF UNWRITTEN TALES 2
PC
ADVENTURE PRODUCTIONS
12
Adventure
24/04/2015
77
139
ENIGMATIS COLLECTION
PC
ADVENTURE PRODUCTIONS
12
Casual Games
31/08/2017
77
139
SEGA MEGA DRIVE CLASSIC COLLECTION: GOLD EDITION
PC
SEGA
12
Other Games/Compilations
18/03/2011
77
139
DEAD ISLAND: EPIDEMIC
PC
DEEP SILVER
16
Adventure
27/06/2014
77
139
COMMAND & CONQUER: THE ULTIMATE COLLECTION
PC
ELECTRONIC ARTS
16
Strategy
05/10/2012
77
31
HALO WARS 2
PC
THQ NORDIC
16
Strategy
17/02/2017
77
58
TROPICO 6
PC
KALYPSO MEDIA
16
Strategy
29/03/2019
77
78
FALLOUT 4
PC
BETHESDA SOFTWORKS
18
Role-Playing
10/11/2015
77
58
KINGDOM COME: DELIVERANCE
PC
DEEP SILVER
18
Role-Playing
13/02/2018
77
78
CALL OF DUTY: ADVANCED WARFARE
PC
ACTIVISION BLIZZARD
18
Shooter
03/11/2014
77
–
CALL OF DUTY: BLACK OPS III
PC
ACTIVISION BLIZZARD
18
Shooter
06/11/2015
77
78
TIMESHIFT
PC
SIERRA
18
Shooter
02/11/2007
103
37
PROJECT CARS 2
PC
BANDAI NAMCO ENTERTAINMENT
3
Racing
22/09/2017
103
271
THE WITCHER 3: WILD HUNT
PC
CD PROJEKT
18
Role-Playing
19/05/2015
103
44
BATTLEFIELD 1
PC
ELECTRONIC ARTS
18
Shooter
21/10/2016
103
57
BATTLEFIELD 4
PC
ELECTRONIC ARTS
18
Shooter
01/11/2013
107
267
THE CREW: WILD RUN EDITION
PC
UBISOFT
12
Racing
19/11/2015
108
–
JOLLY ROVER
PC
LACE MAMBA GLOBAL
3
Adventure
21/02/2011
108
78
PETER & WENDY: SULL'ISOLA CHE NON C'È
PC
MICROÏDS
3
Adventure
01/01/2015
108
139
NANCY DREW: THE SILENT SPY
PC
MICROÏDS
3
Casual Games
22/10/2013
108
–
WHO WANTS TO BE A MILLIONAIRE: PARTY EDITION
PC
EIDOS INTERACTIVE
3
Casual Games
24/11/2006
108
139
MXGP 3: THE OFFICIAL MOTOCROSS VIDEOGAME
PC
MILESTONE
3
Racing
30/05/2017
108
–
SEBASTIEN LOEB RALLY EVO
PC
MILESTONE
3
Racing
29/01/2016
108
139
PRO CYCLING MANAGER 2017
PC
FOCUS HOME INTERACTIVE
3
Sport Games
15/06/2017
108
–
PRO EVOLUTION SOCCER 2014
PC
KONAMI
3
Sport Games
20/09/2013
108
78
ROCKET LEAGUE
PC
505 GAMES
3
Sport Games
24/06/2016
108
–
SPIKE VOLLEYBALL
PC
BIGBEN INTERACTIVE
3
Sport Games
05/02/2019
108
58
EURO TRUCK SIMULATOR 2
PC
IMGN.PRO
3
Strategy
19/10/2012
108
46
ZOO TYCOON: ULTIMATE ANIMAL COLLECTION
PC
THQ NORDIC
3
Strategy
14/09/2018
108
–
DUCKTALES: REMASTERED
PC
CAPCOM
7
Action
15/11/2013
108
–
DARK ARCANA: THE CARNIVAL
PC
MASTERTRONIC
7
Adventure
23/10/2012
108
–
SUBJECT 13
PC
MICROÏDS
7
Adventure
28/05/2015
108
–
NOSTRADAMUS: THE LAST PROPHECY
PC
PETER GAMES
7
Casual Games
14/11/2007
108
139
INTO THE STARS
PC
ICEBERG INTERACTIVE
7
Flight
04/03/2016
108
–
DYNASTY WARRIORS 6
PC
KOEI TECMO
12
Action
10/10/2008
108
139
ALICE IN WONDERLAND
PC
DISNEY INTERACTIVE STUDIOS
12
Adventure
05/03/2010
108
–
CONARIUM
PC
ICEBERG INTERACTIVE
12
Adventure
28/07/2017
108
139
DEPONIA: THE COMPLETE JOURNEY
PC
DAEDALIC ENTERTAINMENT
12
Adventure
06/03/2016
108
–
EVERLIGHT
PC
THE ADVENTURE COMPANY
12
Adventure
26/01/2007
108
–
GHOST PIRATES OF VOOJU ISLAND
PC
DTP ENTERTAINMENT
12
Adventure
19/02/2010
108
–
MATA HARI
PC
DTP ENTERTAINMENT
12
Adventure
21/11/2008
108
–
UNDERCOVER MISSIONS: OPERATION KURSK K-141
PC
RAVENSCOURT
12
Adventure
11/12/2015
108
–
SEGA MEGA DRIVE CLASSIC COLLECTION VOLUME 3
PC
SEGA
12
Other Games/Compilations
25/11/2010
108
139
ICEWIND DALE: ENHANCED EDITION
PC
KOCH MEDIA
12
Role-Playing
01/05/2015
108
–
SUPERHOT
PC
ADVENTURE PRODUCTIONS
12
Shooter
21/03/2016
108
139
THEHUNTER: PRIMAL
PC
ADVENTURE PRODUCTIONS
12
Shooter
26/10/2015
108
139
AGE OF EMPIRES: DEFINITIVE EDITION
PC
MICROSOFT
12
Strategy
20/02/2018
108
–
EUROPA UNIVERSALIS IV
PC
PARADOX INTERACTIVE
12
Strategy
13/08/2013
108
–
1954: ALCATRAZ + ANNA'S QUEST + THE NIGHT OF THE RABBIT
PC
DAEDALIC ENTERTAINMENT
16
Adventure
06/10/2017
108
78
LIFE IS STRANGE: BEFORE THE STORM
PC
SQUARE ENIX
16
Adventure
09/03/2018
108
–
NICOLAS EYMERICH – THE INQUISITOR BOOK 1: THE PLAGUE
PC
TICONBLU
16
Adventure
09/06/2013
108
139
RANDAL'S MONDAY
PC
ADVENTURE PRODUCTIONS
16
Adventure
10/04/2015
108
–
CALL OF DUTY: GHOSTS
PC
ACTIVISION BLIZZARD
16
Shooter
05/11/2013
108
40
A TOTAL WAR SAGA: THRONES OF BRITANNIA
PC
SEGA
16
Strategy
03/05/2018
108
–
MEDIEVAL II: TOTAL WAR
PC
SEGA
16
Strategy
10/11/2006
108
46
STARCRAFT II: LEGACY OF THE VOID
PC
ACTIVISION BLIZZARD
16
Strategy
10/11/2015
108
139
DEVIL MAY CRY 5
PC
CAPCOM
18
Action
08/03/2019
108
139
DRAGON AGE: ORIGINS
PC
ELECTRONIC ARTS
18
Role-Playing
06/11/2009
108
–
NIER: AUTOMATA
PC
SQUARE ENIX
18
Role-Playing
17/03/2017
108
–
THE ELDER SCROLLS ONLINE: ELSWEYR
PC
BETHESDA SOFTWORKS
18
Role-Playing
04/06/2019
108
139
BORDERLANDS 2
PC
2K GAMES
18
Shooter
21/09/2012
108
139
PREY
PC
BETHESDA SOFTWORKS
18
Shooter
05/05/2017
108
139
WOLFENSTEIN II: THE NEW COLOSSUS
PC
BETHESDA SOFTWORKS
18
Shooter
27/10/2017
154
129
BUS SIMULATOR 18
PC
ASTRAGON
3
Strategy
13/06/2018
154
–
SHOGUN 2: TOTAL WAR
PC
SEGA
16
Strategy
07/03/2011
154
–
TOTAL WAR: ATTILA
PC
SEGA
16
Strategy
17/02/2015
154
139
RESIDENT EVIL 7: BIOHAZARD
PC
CAPCOM
18
Adventure
24/01/2017
154
139
DOOM
PC
BETHESDA SOFTWORKS
18
Shooter
13/05/2016
159
271
DARK SOULS III
PC
BANDAI NAMCO ENTERTAINMENT
16
Role-Playing
12/04/2016
159
–
ASSASSIN'S CREED SYNDICATE
PC
UBISOFT
18
Action
19/11/2015
159
–
DEAD SPACE 3
PC
ELECTRONIC ARTS
18
Adventure
07/02/2013
162
131
BATTLEFIELD V
PC
ELECTRONIC ARTS
18
Shooter
20/11/2018
163
–
TRACKMANIA TURBO
PC
UBISOFT
3
Racing
24/03/2016
163
–
ANNO 1800
PC
UBISOFT
3
Strategy
16/04/2019
163
130
MIGHT & MAGIC: HEROES VII
PC
UBISOFT
16
Strategy
29/09/2015
163
–
ASSASSIN'S CREED IV: BLACK FLAG
PC
UBISOFT
18
Action
22/11/2013
167
271
OTHERS
PC
UNKNOWN
N/A
N/A
01/01/2000
167
–
N.E.R.O.: NOTHING EVER REMAINS OBSCURE
PC
SOEDESCO
7
Adventure
24/06/2016
167
–
NEED FOR SPEED: MOST WANTED: A CRITERION GAME
PC
ELECTRONIC ARTS
7
Racing
02/11/2012
167
131
NEED FOR SPEED: RIVALS
PC
ELECTRONIC ARTS
7
Racing
22/11/2013
167
139
YESTERDAY
PC
FX INTERACTIVE
16
Adventure
29/03/2012
167
–
DARK SOULS II
PC
BANDAI NAMCO ENTERTAINMENT
16
Role-Playing
25/04/2014
167
–
TITANFALL
PC
ELECTRONIC ARTS
16
Shooter
13/03/2014
167
–
LA COLLEZIONE DI SIMULATORI DELUXE
PC
FX INTERACTIVE
16
Strategy
20/03/2014
175
–
VAMPIRE SAGA COLLECTION
PC
ADVENTURE PRODUCTIONS
N/A
Casual Games
31/10/2014
175
–
HOSPITAL MANAGER
PC
MICROÏDS
N/A
Strategy
28/03/2014
175
–
EXORCIST II
PC
DENDA GAMES
UNKNOWN
Casual Games
01/08/2013
175
–
INTERNATIONAL BASKET MANAGER
PC
UNKNOWN
UNKNOWN
Strategy
01/01/2013
175
–
WALL-E
PC
THQ
3
Action
04/07/2008
175
–
DISNEY FAIRIES: TINKER BELL'S ADVENTURE
PC
DISNEY INTERACTIVE STUDIOS
3
Adventure
18/03/2010
175
46
CRAZY MACHINES
PC
WENDROS
3
Casual Games
01/02/2004
175
–
ETERNAL JOURNEY: NEW ATLANTIS
PC
ALAWAR
3
Casual Games
21/06/2013
175
–
F1 2015
PC
CODEMASTERS
3
Racing
10/07/2015
175
–
MONSTER ENERGY SUPERCROSS: THE OFFICIAL VIDEOGAME
PC
MILESTONE
3
Racing
13/02/2018
175
58
MOTOGP 15
PC
MILESTONE
3
Racing
26/06/2015
175
–
MX VS. ATV ALL OUT
PC
THQ NORDIC
3
Racing
27/03/2018
175
78
RIDE 2
PC
MILESTONE
3
Racing
07/10/2016
175
139
FOOTBALL MANAGER 2014
PC
SEGA
3
Sport Games
31/10/2013
175
139
FOOTBALL MANAGER 2016
PC
SEGA
3
Sport Games
13/11/2015
175
–
PRO CYCLING MANAGER 2016
PC
FOCUS HOME INTERACTIVE
3
Sport Games
16/06/2016
175
139
PRO CYCLING MANAGER 2018
PC
FOCUS HOME INTERACTIVE
3
Sport Games
28/06/2018
175
139
PRO EVOLUTION SOCCER 6
PC
KONAMI
3
Sport Games
27/10/2006
175
139
PRO EVOLUTION SOCCER 2008
PC
KONAMI
3
Sport Games
26/10/2007
175
139
PRO EVOLUTION SOCCER 2009
PC
KONAMI
3
Sport Games
17/10/2008
175
139
PRO EVOLUTION SOCCER 2012
PC
KONAMI
3
Sport Games
14/10/2011
175
–
CAR MECHANIC SIMULATOR 2015
PC
RAVENSCOURT
3
Strategy
19/06/2015
175
–
COOKING ACADEMY 2: WORLD CUISINE
PC
CI GAMES
3
Strategy
25/02/2009
175
139
EMERGENCY CALL 112: THE FIRE FIGHTING SIMULATION
PC
AEROSOFT
3
Strategy
10/11/2016
175
–
EURO TRUCK SIMULATOR 2
PC
ASTRAGON
3
Strategy
07/05/2015
175
–
FARM EXPERT 2016
PC
RAVENSCOURT
3
Strategy
15/05/2015
175
–
FARM MECHANIC SIMULATOR 2015
PC
RAVENSCOURT
3
Strategy
24/04/2015
175
–
FERNBUS COACH SIMULATOR
PC
AEROSOFT
3
Strategy
25/08/2016
175
58
GAME TYCOON 2
PC
SUNLIGHT GAMES
3
Strategy
06/05/2016
175
78
INDUSTRY MANAGER: FUTURE TECHNOLOGIES
PC
ASTRAGON
3
Strategy
07/10/2016
175
46
PURE FARMING 2018
PC
TECHLAND
3
Strategy
13/03/2018
175
139
RAILWAY EMPIRE
PC
KALYPSO MEDIA
3
Strategy
26/01/2018
175
78
ROLLERCOASTER TYCOON WORLD
PC
ATARI
3
Strategy
30/03/2016
175
139
TRANSPORT FEVER
PC
ASTRAGON
3
Strategy
08/11/2016
175
–
WATER PARK TYCOON
PC
EXCALIBUR PUBLISHING
3
Strategy
23/05/2014
175
–
X-PLANE 11
PC
AEROSOFT
3
Strategy
06/04/2017
175
–
CANDLE
PC
DAEDALIC ENTERTAINMENT
7
Action
11/11/2016
175
–
UNRAVEL
PC
ELECTRONIC ARTS
7
Action
09/02/2016
175
–
ADAM'S VENTURE 2: SOLOMON'S SECRET
PC
ICEBERG INTERACTIVE
7
Adventure
25/04/2011
175
–
AER: MEMORIES OF OLD
PC
DAEDALIC ENTERTAINMENT
7
Adventure
25/10/2017
175
–
ANNA'S QUEST
PC
ADVENTURE PRODUCTIONS
7
Adventure
02/07/2015
175
–
RUSH: A DISNEY-PIXAR ADVENTURE
PC
THQ NORDIC
7
Adventure
28/09/2018
175
–
BLACK VIPER: SOPHIA'S FATE
PC
MICROÏDS
7
Casual Games
21/08/2015
175
139
DEPTHS OF BETRAYAL
PC
ADVENTURE PRODUCTIONS
7
Casual Games
25/07/2014
175
–
DRACULA: LOVE KILLS
PC
DENDA GAMES
7
Casual Games
27/04/2012
175
–
SACRA TERRA COLLECTION
PC
ALAWAR
7
Casual Games
28/08/2014
175
139
MICRO MACHINES WORLD SERIES
PC
CODEMASTERS
7
Racing
30/06/2017
175
139
ENDLESS SPACE 2
PC
SEGA
7
Strategy
18/05/2017
175
–
GALACTIC CIVILIZATIONS II: ULTIMATE EDITION
PC
KALYPSO MEDIA
7
Strategy
26/09/2008
175
–
SIMCITY
PC
ELECTRONIC ARTS
7
Strategy
04/03/2013
175
–
STAR RULER
PC
ICEBERG INTERACTIVE
7
Strategy
17/10/2011
175
–
RECORE
PC
THQ NORDIC
12
Action
14/09/2018
175
–
SAMURAI WARRIORS 2
PC
KOEI
12
Action
27/06/2008
175
139
AGATHA CHRISTIE BUNDLE 3 IN 1
PC
OBERON MEDIA
12
Adventure
03/09/2010
175
–
ALTERNATIVA
PC
ADVENTURE PRODUCTIONS
12
Adventure
23/06/2011
175
78
DEAD SYNCHRONICITY: TOMORROW COMES TODAY
PC
DAEDALIC ENTERTAINMENT
12
Adventure
20/08/2015
175
–
DEPONIA DOOMSDAY
PC
DAEDALIC ENTERTAINMENT
12
Adventure
14/04/2016
175
–
EMPATHY: PATH OF WHISPERS
PC
ICEBERG INTERACTIVE
12
Adventure
16/05/2017
175
–
OBSCURITAS
PC
RAVENSCOURT
12
Adventure
18/03/2016
175
32
OUTCAST: SECOND CONTACT
PC
BIGBEN INTERACTIVE
12
Adventure
14/11/2017
175
–
SILENCE: THE WHISPERED WORLD 2
PC
DEEP SILVER
12
Adventure
08/09/2017
175
78
THE WARDROBE
PC
ADVENTURE PRODUCTIONS
12
Adventure
07/04/2017
175
139
SYMMETRY
PC
IMGN.PRO
12
Casual Games
20/04/2018
175
–
THE HIDDEN MYSTERY COLLECTIVES: HOUSE OF 1000 DOORS 1 AND 2
PC
FOCUS MULTIMEDIA
12
Casual Games
02/11/2012
175
–
TWISTED LANDS COLLECTION
PC
ADVENTURE PRODUCTIONS
12
Casual Games
30/09/2014
175
–
MARVEL VS. CAPCOM: INFINITE
PC
CAPCOM
12
Fighting
19/09/2017
175
139
MONSTER ENERGY SUPERCROSS: THE OFFICIAL VIDEOGAME 2
PC
MILESTONE
12
Racing
08/02/2019
175
58
FINAL FANTASY III + FINAL FANTASY IV: DOUBLE PACK EDITION
PC
SQUARE ENIX
12
Role-Playing
17/06/2016
175
–
WILDSTAR
PC
NCSOFT
12
Role-Playing
03/06/2014
175
–
GRAND AGES: MEDIEVAL
PC
KALYPSO MEDIA
12
Strategy
24/04/2015
175
58
SID MEIER'S CIVILIZATION VI
PC
2K GAMES
12
Strategy
21/10/2016
175
123
DARKSIDERS III
PC
THQ NORDIC
16
Action
27/11/2018
175
139
MAGICKA 2
PC
PARADOX INTERACTIVE
16
Action
26/05/2015
175
–
WARHAMMER: CHAOSBANE
PC
BIGBEN INTERACTIVE
16
Action
04/06/2019
175
–
1954 ALCATRAZ
PC
DAEDALIC ENTERTAINMENT
16
Adventure
30/05/2014
175
139
ARK: SURVIVAL EVOLVED
PC
STUDIO WILDCARD
16
Adventure
29/08/2017
175
–
BROKEN SWORD 5: THE SERPENT'S CURSE
PC
DEEP SILVER
16
Adventure
20/06/2014
175
139
HUSK
PC
ADVENTURE PRODUCTIONS
16
Adventure
01/05/2017
175
–
LIFELESS PLANET
PC
WENDROS
16
Adventure
19/05/2014
175
78
LOST HORIZON 2
PC
DEEP SILVER
16
Adventure
02/10/2015
175
–
LUCIGNOLO: IL VIDEOGIOCO
PC
2LITE
16
Adventure
30/01/2008
175
–
NICOLAS EYMERICH: THE INQUISITOR BOOK II: THE VILLAGE
PC
MICROÏDS
16
Adventure
22/01/2015
175
–
PINEVIEW DRIVE
PC
ADVENTURE PRODUCTIONS
16
Adventure
31/07/2014
175
–
CRIMINAL MINDS
PC
ADVENTURE PRODUCTIONS
16
Casual Games
28/02/2014
175
–
IN MEMORIAM
PC
UBISOFT
16
Casual Games
17/10/2003
175
78
WWE 2K16
PC
2K SPORTS
16
Fighting
11/03/2016
175
–
DIABLO III
PC
ACTIVISION BLIZZARD
16
Role-Playing
15/05/2012
175
139
FINAL FANTASY TYPE-0 HD
PC
SQUARE ENIX
16
Role-Playing
18/08/2015
175
139
FINAL FANTASY VII + FINAL FANTASY VIII: DOUBLE PACK EDITION
PC
SQUARE ENIX
16
Role-Playing
17/06/2016
175
58
FINAL FANTASY XV
PC
SQUARE ENIX
16
Role-Playing
06/03/2018
175
–
JOE DEVER'S LONE WOLF HD REMASTERED
PC
ADVENTURE PRODUCTIONS
16
Role-Playing
24/04/2015
175
–
PATHFINDER: KINGMAKER
PC
DEEP SILVER
16
Role-Playing
25/09/2018
175
78
BATTLEBORN
PC
2K GAMES
16
Shooter
03/05/2016
175
–
EVOLVE
PC
2K GAMES
16
Shooter
10/02/2015
175
–
RETURN TO CASTLE WOLFENSTEIN
PC
ACTIVISION BLIZZARD
16
Shooter
19/08/2001
175
139
SUNSET OVERDRIVE
PC
THQ NORDIC
16
Shooter
21/12/2018
175
–
WARHAMMER: END TIMES – VERMINTIDE
PC
NORDIC GAMES
16
Shooter
04/10/2016
175
–
ACT OF AGGRESSION
PC
FOCUS HOME INTERACTIVE
16
Strategy
02/09/2015
175
–
CROOKZ: THE BIG HEIST
PC
KALYPSO MEDIA
16
Strategy
25/08/2015
175
78
EMERGENCY 5
PC
DEEP SILVER
16
Strategy
28/11/2014
175
–
ROME: TOTAL WAR II
PC
SEGA
16
Strategy
09/10/2015
175
–
SPELLFORCE III
PC
THQ NORDIC
16
Strategy
07/12/2017
175
78
STARCRAFT II BATTLECHEST
PC
ACTIVISION BLIZZARD
16
Strategy
10/02/2015
175
–
WARGAME: AIRLAND BATTLE
PC
FOCUS HOME INTERACTIVE
16
Strategy
31/05/2013
175
139
DISHONORED 2
PC
BETHESDA SOFTWORKS
18
Action
11/11/2016
175
–
DISHONORED: DEATH OF THE OUTSIDER
PC
BETHESDA SOFTWORKS
18
Action
15/09/2017
175
–
GRAND THEFT AUTO IV: THE COMPLETE EDITION
PC
ROCKSTAR GAMES
18
Action
29/10/2010
175
78
HITMAN: THE COMPLETE FIRST SEASON
PC
SQUARE ENIX
18
Action
31/01/2017
175
139
SAINTS ROW IV: RE-ELECTED + GAT OUT OF HELL
PC
DEEP SILVER
18
Action
23/01/2015
175
139
SLEEPING DOGS: DEFINITIVE EDITION
PC
SQUARE ENIX
18
Action
10/10/2014
175
58
AGONY
PC
RAVENSCOURT
18
Adventure
29/05/2018
175
139
DEAD ISLAND: DEFINITIVE COLLECTION
PC
DEEP SILVER
18
Adventure
31/05/2016
175
78
DEAD RISING 3
PC
CAPCOM
18
Adventure
05/09/2014
175
–
F.E.A.R.
PC
SIERRA
18
Adventure
17/10/2005
175
–
GAME OF THRONES: A TELLTALE GAMES SERIES
PC
TELLTALE GAMES
18
Adventure
19/11/2015
175
139
THE WOLF AMONG US
PC
TELLTALE GAMES
18
Adventure
07/11/2014
175
–
MASTER OF CRIME
PC
ADVENTURE PRODUCTIONS
18
Casual Games
28/08/2015
175
–
DARKSIDERS COMPLETE
PC
NORDIC GAMES
18
Role-Playing
28/03/2014
175
–
EXPEDITIONS: VIKING
PC
LOGIC ARTISTS
18
Role-Playing
27/04/2017
175
–
THE ELDER SCROLLS ONLINE: SUMMERSET
PC
BETHESDA SOFTWORKS
18
Role-Playing
21/05/2018
175
139
THE ELDER SCROLLS ONLINE: TAMRIEL UNLIMITED
PC
BETHESDA SOFTWORKS
18
Role-Playing
09/06/2015
175
123
DEUS EX: HUMAN REVOLUTION
PC
SQUARE ENIX
18
Shooter
26/08/2011
175
–
HOMEFRONT: THE REVOLUTION
PC
DEEP SILVER
18
Shooter
20/05/2016
175
–
METRO REDUX
PC
DEEP SILVER
18
Shooter
29/08/2014
175
–
SNIPER: GHOST WARRIOR 3
PC
CI GAMES
18
Shooter
25/04/2017
175
139
TUROK
PC
DISNEY INTERACTIVE STUDIOS
18
Shooter
13/06/2008
175
139
COMPANY OF HEROES 2
PC
SEGA
18
Strategy
24/06/2013
175
139
JAGGED ALLIANCE: RAGE!
PC
THQ NORDIC
18
Strategy
06/12/2018
ITALY Top 50 PS4 W29 2019
CP W29 2019
LP W28 2019
Title Name
Platform
Publisher
Pegi
Genre
Release Date
1
1
CRASH TEAM RACING NITRO-FUELED
PS4
ACTIVISION BLIZZARD
7
Racing
21/06/2019
2
2
GRAND THEFT AUTO V
PS4
ROCKSTAR GAMES
18
Action
18/11/2014
3
7
CALL OF DUTY: BLACK OPS 4
PS4
ACTIVISION BLIZZARD
18
Shooter
12/10/2018
4
6
RED DEAD REDEMPTION 2
PS4
ROCKSTAR GAMES
18
Action
26/10/2018
5
12
HORIZON ZERO DAWN
PS4
SONY INTERACTIVE ENTERTAINMENT
16
Role-Playing
01/03/2017
6
4
MINECRAFT: PLAYSTATION 4 EDITION
PS4
SONY INTERACTIVE ENTERTAINMENT
7
Adventure
03/10/2014
7
3
F1 2019
PS4
CODEMASTERS
3
Racing
25/06/2019
8
54
KINGDOM HEARTS III
PS4
SQUARE ENIX
12
Role-Playing
29/01/2019
9
5
TOM CLANCY'S RAINBOW SIX SIEGE
PS4
UBISOFT
18
Shooter
01/12/2015
10
18
MOTOGP 19
PS4
MILESTONE
3
Racing
06/06/2019
11
14
MORTAL KOMBAT 11
PS4
WARNER BROS. INTERACTIVE
18
Fighting
23/04/2019
12
17
CRASH BANDICOOT N. SANE TRILOGY
PS4
ACTIVISION BLIZZARD
7
Action
30/06/2017
13
20
DAYS GONE
PS4
SONY INTERACTIVE ENTERTAINMENT
18
Adventure
26/04/2019
14
11
ASSASSIN'S CREED ODYSSEY
PS4
UBISOFT
18
Action
02/10/2018
15
9
NBA 2K19
PS4
2K SPORTS
3
Sport Games
07/09/2018
16
10
ROCKET LEAGUE
PS4
WARNER BROS. INTERACTIVE
3
Sport Games
01/12/2017
17
88
THE WITCHER 3: WILD HUNT
PS4
CD PROJEKT
18
Role-Playing
19/05/2015
18
24
SPYRO REIGNITED TRILOGY
PS4
ACTIVISION BLIZZARD
7
Action
13/11/2018
19
13
WWE 2K19
PS4
2K SPORTS
16
Fighting
05/10/2018
20
21
THE LAST OF US REMASTERED
PS4
SONY INTERACTIVE ENTERTAINMENT
18
Adventure
30/07/2014
21
8
FIFA 19
PS4
ELECTRONIC ARTS
3
Sport Games
25/09/2018
22
64
SHADOW OF THE TOMB RAIDER
PS4
SQUARE ENIX
18
Adventure
12/09/2018
23
25
UNCHARTED: THE NATHAN DRAKE COLLECTION
PS4
SONY INTERACTIVE ENTERTAINMENT
16
Action
07/10/2015
24
37
UNCHARTED 4: A THIEF'S END
PS4
SONY INTERACTIVE ENTERTAINMENT
16
Adventure
10/05/2016
25
53
HITMAN 2
PS4
WARNER BROS. INTERACTIVE
18
Action
13/11/2018
26
16
DEUS EX: MANKIND DIVIDED
PS4
SQUARE ENIX
18
Shooter
23/08/2016
27
32
FAR CRY NEW DAWN
PS4
UBISOFT
18
Shooter
15/02/2019
28
29
TEKKEN 7
PS4
BANDAI NAMCO ENTERTAINMENT
16
Fighting
02/06/2017
29
157
KINGDOM HEARTS: THE STORY SO FAR
PS4
SQUARE ENIX
12
Role-Playing
29/03/2019
30
31
METRO EXODUS
PS4
DEEP SILVER
18
Shooter
15/02/2019
31
117
ACE COMBAT 7: SKIES UNKNOWN
PS4
BANDAI NAMCO ENTERTAINMENT
12
Flight
18/01/2019
32
89
JUST CAUSE 4
PS4
SQUARE ENIX
18
Action
04/12/2018
33
19
DRAGON BALL XENOVERSE 2
PS4
BANDAI NAMCO ENTERTAINMENT
12
Fighting
28/10/2016
34
35
THE CREW 2
PS4
UBISOFT
12
Racing
29/06/2018
35
33
TOM CLANCY'S THE DIVISION 2
PS4
UBISOFT
18
Shooter
12/03/2019
36
58
RATCHET & CLANK
PS4
SONY INTERACTIVE ENTERTAINMENT
7
Action
15/04/2016
37
23
FAR CRY 5
PS4
UBISOFT
18
Shooter
27/03/2018
38
26
SPIDER-MAN
PS4
SONY INTERACTIVE ENTERTAINMENT
16
Action
07/09/2018
39
95
LEGO THE INCREDIBLES
PS4
WARNER BROS. INTERACTIVE
7
Action
15/06/2018
40
30
RESIDENT EVIL 2
PS4
CAPCOM
18
Adventure
25/01/2019
41
85
RIDE 3
PS4
MILESTONE
3
Racing
30/11/2018
42
49
ASSETTO CORSA
PS4
505 GAMES
3
Racing
26/08/2016
43
56
PRO EVOLUTION SOCCER 2019
PS4
KONAMI
3
Sport Games
30/08/2018
44
34
EA SPORTS UFC 3
PS4
ELECTRONIC ARTS
16
Fighting
02/02/2018
45
63
LEGO MARVEL SUPER HEROES 2
PS4
WARNER BROS. INTERACTIVE
7
Action
17/11/2017
46
15
CALL OF DUTY: WWII
PS4
ACTIVISION BLIZZARD
18
Shooter
03/11/2017
47
123
DARKSIDERS III
PS4
THQ NORDIC
16
Action
27/11/2018
48
47
ASSASSIN'S CREED: THE EZIO COLLECTION
PS4
UBISOFT
18
Action
18/11/2016
49
67
MIDDLE-EARTH: SHADOW OF WAR
PS4
WARNER BROS. INTERACTIVE
18
Action
10/10/2017
50
81
GOD OF WAR III REMASTERED
PS4
SONY INTERACTIVE ENTERTAINMENT
18
Action
15/07/2015
51
76
LEGO JURASSIC WORLD
PS4
WARNER BROS. INTERACTIVE
7
Action
12/06/2015
52
41
TENNIS WORLD TOUR
PS4
BIGBEN INTERACTIVE
3
Sport Games
22/05/2018
53
93
JUMP FORCE
PS4
BANDAI NAMCO ENTERTAINMENT
12
Fighting
15/02/2019
54
22
TITANFALL 2
PS4
ELECTRONIC ARTS
16
Shooter
28/10/2016
55
42
NEED FOR SPEED: RIVALS
PS4
ELECTRONIC ARTS
7
Racing
29/11/2013
56
36
ASSASSIN'S CREED ORIGINS
PS4
UBISOFT
18
Action
27/10/2017
57
27
BATTLEFIELD V
PS4
ELECTRONIC ARTS
18
Shooter
15/11/2018
58
61
JUST DANCE 2019
PS4
UBISOFT
3
Family Entertainment
25/10/2018
59
118
UNTIL DAWN
PS4
SONY INTERACTIVE ENTERTAINMENT
18
Adventure
26/08/2015
60
43
GRAN TURISMO SPORT
PS4
SONY INTERACTIVE ENTERTAINMENT
3
Racing
18/10/2017
61
57
ASSASSIN'S CREED SYNDICATE
PS4
UBISOFT
18
Action
23/10/2015
62
87
CARS 3: DRIVEN TO WIN
PS4
WARNER BROS. INTERACTIVE
7
Racing
14/07/2017
63
61
BLOOD & TRUTH
PS4
SONY INTERACTIVE ENTERTAINMENT
16
Shooter
29/05/2019
64
50
TEAM SONIC RACING
PS4
SEGA
3
Racing
21/05/2019
65
28
CALL OF DUTY: BLACK OPS III
PS4
ACTIVISION BLIZZARD
18
Shooter
06/11/2015
66
189
NIOH
PS4
SONY INTERACTIVE ENTERTAINMENT
18
Role-Playing
08/02/2017
67
48
FOR HONOR
PS4
UBISOFT
18
Action
14/02/2017
68
172
NIER: AUTOMATA
PS4
SQUARE ENIX
18
Role-Playing
10/03/2017
69
51
WATCH DOGS 2
PS4
UBISOFT
18
Action
15/11/2016
70
38
MOTOGP 18
PS4
MILESTONE
3
Racing
07/06/2018
71
71
ASSASSIN'S CREED UNITY
PS4
UBISOFT
18
Action
14/11/2014
72
39
SEKIRO: SHADOWS DIE TWICE
PS4
ACTIVISION BLIZZARD
18
Action
22/03/2019
73
124
ONE PIECE: WORLD SEEKER
PS4
BANDAI NAMCO ENTERTAINMENT
12
Action
15/03/2019
74
139
SOULCALIBUR VI
PS4
BANDAI NAMCO ENTERTAINMENT
16
Fighting
19/10/2018
75
72
RESIDENT EVIL 7: BIOHAZARD
PS4
CAPCOM
18
Adventure
24/01/2017
76
161
ANTHEM
PS4
ELECTRONIC ARTS
16
Role-Playing
22/02/2019
77
78
VALENTINO ROSSI THE GAME
PS4
MILESTONE
3
Racing
16/06/2016
78
55
LEGO WORLDS
PS4
WARNER BROS. INTERACTIVE
7
Adventure
10/03/2017
79
179
BLOODBORNE
PS4
SONY INTERACTIVE ENTERTAINMENT
16
Role-Playing
25/03/2015
80
52
NEED FOR SPEED: PAYBACK
PS4
ELECTRONIC ARTS
12
Racing
10/11/2017
81
322
YAKUZA 6: THE SONG OF LIFE
PS4
SEGA
18
Action
17/04/2018
82
66
DRAGON BALL FIGHTERZ
PS4
BANDAI NAMCO ENTERTAINMENT
12
Fighting
26/01/2018
83
68
CALL OF DUTY: INFINITE WARFARE
PS4
ACTIVISION BLIZZARD
18
Shooter
04/11/2016
84
92
FINAL FANTASY XV
PS4
SQUARE ENIX
16
Role-Playing
29/11/2016
85
69
DARK SOULS III
PS4
BANDAI NAMCO ENTERTAINMENT
16
Role-Playing
12/04/2016
86
59
STARLINK: BATTLE FOR ATLAS STARTER PACK
PS4
UBISOFT
7
Flight
16/10/2018
87
84
FINAL FANTASY XII: THE ZODIAC AGE
PS4
SQUARE ENIX
16
Role-Playing
11/07/2017
88
74
NARUTO SHIPPUDEN: ULTIMATE NINJA STORM 4
PS4
BANDAI NAMCO ENTERTAINMENT
12
Fighting
05/02/2016
89
218
FALLOUT 76
PS4
BETHESDA SOFTWORKS
18
Role-Playing
14/11/2018
90
40
DRAGON QUEST BUILDERS 2
PS4
SQUARE ENIX
7
Adventure
12/07/2019
91
44
THE SIMS 4
PS4
ELECTRONIC ARTS
12
Strategy
17/11/2017
92
60
TOM CLANCY'S GHOST RECON: WILDLANDS
PS4
UBISOFT
18
Shooter
07/03/2017
93
106
GOD OF WAR
PS4
SONY INTERACTIVE ENTERTAINMENT
18
Action
20/04/2018
94
116
FIST OF THE NORTH STAR: LOST PARADISE
PS4
SEGA
18
Action
02/10/2018
95
253
YAKUZA KIWAMI 2
PS4
SEGA
18
Action
28/08/2018
96
121
OVERWATCH
PS4
ACTIVISION BLIZZARD
12
Shooter
24/05/2016
97
65
LEGO CITY UNDERCOVER
PS4
WARNER BROS. INTERACTIVE
7
Action
07/04/2017
98
94
DIRT RALLY 2.0
PS4
CODEMASTERS
3
Racing
26/02/2019
99
77
NARUTO TO BORUTO: SHINOBI STRIKER
PS4
BANDAI NAMCO ENTERTAINMENT
12
Fighting
31/08/2018
100
79
JUDGMENT
PS4
SEGA
18
Action
25/06/2019
101
98
LEGO MARVEL SUPER HEROES
PS4
WARNER BROS. INTERACTIVE
7
Action
29/11/2013
102
126
TOMB RAIDER: DEFINITIVE EDITION
PS4
SQUARE ENIX
18
Adventure
31/01/2014
103
73
PLANTS VS. ZOMBIES: GARDEN WARFARE 2
PS4
ELECTRONIC ARTS
7
Strategy
25/02/2016
104
180
DIABLO III: ETERNAL COLLECTION
PS4
ACTIVISION BLIZZARD
16
Role-Playing
26/06/2018
105
–
HOLLOW KNIGHT
PS4
FANGAMER
7
Action
28/06/2019
106
70
THE SINKING CITY
PS4
BIGBEN INTERACTIVE
18
Adventure
27/06/2019
107
100
MORTAL KOMBAT X
PS4
WARNER BROS. INTERACTIVE
18
Fighting
14/04/2015
108
300
DEAD OR ALIVE 6
PS4
KOEI TECMO
16
Fighting
01/03/2019
109
86
ASSASSIN'S CREED IV: BLACK FLAG
PS4
UBISOFT
18
Action
22/11/2013
110
90
BATMAN: ARKHAM KNIGHT
PS4
WARNER BROS. INTERACTIVE
18
Action
23/06/2015
111
75
LEGO MARVEL'S AVENGERS
PS4
WARNER BROS. INTERACTIVE
7
Action
27/01/2016
112
127
MONSTER HUNTER: WORLD
PS4
CAPCOM
16
Role-Playing
26/01/2018
113
97
STAR WARS BATTLEFRONT II
PS4
ELECTRONIC ARTS
16
Shooter
17/11/2017
114
79
TOUR DE FRANCE 2019
PS4
BIGBEN INTERACTIVE
3
Sport Games
04/07/2019
115
120
OUTLAST TRINITY
PS4
WARNER BROS. INTERACTIVE
18
Adventure
28/04/2017
116
135
LITTLEBIGPLANET 3
PS4
SONY INTERACTIVE ENTERTAINMENT
7
Action
28/11/2014
117
46
LEGO HARRY POTTER COLLECTION
PS4
WARNER BROS. INTERACTIVE
7
Action
21/10/2016
118
82
BLOODSTAINED: RITUAL OF THE NIGHT
PS4
505 GAMES
12
Action
21/06/2019
119
111
V-RALLY 4
PS4
BIGBEN INTERACTIVE
3
Racing
06/09/2018
120
102
THE LEGO MOVIE 2 VIDEOGAME
PS4
WARNER BROS. INTERACTIVE
7
Action
01/03/2019
121
148
WRC 7: FIA WORLD RALLY CHAMPIONSHIP
PS4
BIGBEN INTERACTIVE
3
Racing
15/09/2017
122
171
DRIVECLUB
PS4
SONY INTERACTIVE ENTERTAINMENT
3
Racing
08/10/2014
123
101
ASSASSIN'S CREED III REMASTERED
PS4
UBISOFT
18
Action
29/03/2019
124
99
DRAGON BALL XENOVERSE
PS4
BANDAI NAMCO ENTERTAINMENT
12
Fighting
27/02/2015
125
159
PROJECT CARS 2
PS4
BANDAI NAMCO ENTERTAINMENT
3
Racing
22/09/2017
126
132
FALLOUT 4
PS4
BETHESDA SOFTWORKS
18
Role-Playing
10/11/2015
127
96
F1 2018
PS4
CODEMASTERS
3
Racing
24/08/2018
128
113
INJUSTICE 2
PS4
WARNER BROS. INTERACTIVE
16
Fighting
18/05/2017
129
110
PLAYERUNKNOWN'S BATTLEGROUNDS
PS4
SONY INTERACTIVE ENTERTAINMENT
16
Shooter
07/12/2018
130
149
SPIKE VOLLEYBALL
PS4
BIGBEN INTERACTIVE
3
Sport Games
05/02/2019
131
115
SONIC FORCES
PS4
SEGA
7
Action
07/11/2017
132
125
LEGO DC SUPER-VILLAINS
PS4
WARNER BROS. INTERACTIVE
7
Action
18/10/2018
133
108
THE LEGO NINJAGO MOVIE VIDEO GAME
PS4
WARNER BROS. INTERACTIVE
7
Action
20/10/2017
134
105
LEGO BATMAN 3: BEYOND GOTHAM
PS4
WARNER BROS. INTERACTIVE
7
Action
14/11/2014
135
153
MONSTER ENERGY SUPERCROSS: THE OFFICIAL VIDEOGAME 2
PS4
MILESTONE
12
Racing
08/02/2019
136
–
PERSONA DANCING: ENDLESS NIGHT COLLECTION
PS4
SEGA
12
Family Entertainment
04/12/2018
137
91
FAR CRY PRIMAL
PS4
UBISOFT
18
Shooter
23/02/2016
138
246
KINGDOM HEARTS HD 1.5 + 2.5 REMIX
PS4
SQUARE ENIX
12
Role-Playing
31/03/2017
139
109
WORLD WAR Z
PS4
MAD DOG GAMES
18
Action
16/04/2019
140
83
BURNOUT PARADISE REMASTERED
PS4
ELECTRONIC ARTS
7
Racing
16/03/2018
141
138
SLIME RANCHER
PS4
SKYBOUND GAMES
3
Strategy
07/09/2018
142
130
DARK SOULS: REMASTERED
PS4
BANDAI NAMCO ENTERTAINMENT
16
Role-Playing
25/05/2018
143
134
HITMAN
PS4
WARNER BROS. INTERACTIVE
18
Action
17/05/2018
144
164
RAGE 2
PS4
BETHESDA SOFTWORKS
18
Shooter
14/05/2019
145
107
EA SPORTS UFC 2
PS4
ELECTRONIC ARTS
16
Fighting
17/03/2016
146
154
CALL OF DUTY: MODERN WARFARE REMASTERED
PS4
ACTIVISION BLIZZARD
18
Shooter
27/06/2017
147
141
DRAGON QUEST XI: ECHOES OF AN ELUSIVE AGE
PS4
SQUARE ENIX
12
Role-Playing
04/09/2018
148
129
FRIDAY THE 13TH: THE GAME
PS4
GUN MEDIA
18
Adventure
13/10/2017
149
136
OTHERS
PS4
UNKNOWN
N/A
N/A
29/11/2013
150
228
RISE OF THE TOMB RAIDER: 20 YEAR CELEBRATION
PS4
SQUARE ENIX
18
Adventure
11/10/2016
151
150
MOTOGP 17
PS4
MILESTONE
3
Racing
15/06/2017
151
145
KINGDOM COME: DELIVERANCE
PS4
DEEP SILVER
18
Role-Playing
13/02/2018
153
186
DETROIT: BECOME HUMAN
PS4
SONY INTERACTIVE ENTERTAINMENT
18
Adventure
25/05/2018
154
131
BATMAN: RETURN TO ARKHAM
PS4
WARNER BROS. INTERACTIVE
16
Action
21/10/2016
155
103
DEVIL MAY CRY 5
PS4
CAPCOM
18
Action
08/03/2019
156
142
MXGP PRO
PS4
MILESTONE
3
Racing
29/06/2018
157
122
LEGO STAR WARS: THE FORCE AWAKENS
PS4
WARNER BROS. INTERACTIVE
7
Action
28/06/2016
158
143
ONE PIECE: PIRATE WARRIORS 3
PS4
BANDAI NAMCO ENTERTAINMENT
12
Adventure
28/08/2015
159
278
SHENMUE I & II
PS4
SEGA
12
Role-Playing
21/08/2018
160
112
FARMING SIMULATOR 19
PS4
FOCUS HOME INTERACTIVE
3
Strategy
20/11/2018
161
146
BATTLEFIELD 4
PS4
ELECTRONIC ARTS
18
Shooter
29/11/2013
162
104
NBA 2K PLAYGROUNDS 2
PS4
2K SPORTS
3
Sport Games
16/10/2018
162
150
JURASSIC WORLD: EVOLUTION
PS4
SOLD OUT SOFTWARE
16
Strategy
03/07/2018
162
147
BIOSHOCK: THE COLLECTION
PS4
2K GAMES
18
Shooter
16/09/2016
165
119
RAYMAN LEGENDS
PS4
UBISOFT
7
Action
21/02/2014
166
228
LIFE IS STRANGE
PS4
SQUARE ENIX
16
Adventure
22/01/2016
167
133
FAR CRY 3: CLASSIC EDITION
PS4
UBISOFT
18
Shooter
26/06/2018
168
157
METRO REDUX
PS4
DEEP SILVER
18
Shooter
29/08/2014
169
257
LIFE IS STRANGE: BEFORE THE STORM
PS4
SQUARE ENIX
16
Adventure
31/08/2017
169
165
DEAD BY DAYLIGHT
PS4
505 GAMES
18
Adventure
23/06/2017
171
185
DESTINY 2
PS4
ACTIVISION BLIZZARD
16
Shooter
06/09/2017
172
203
INFAMOUS: SECOND SON
PS4
SONY INTERACTIVE ENTERTAINMENT
16
Adventure
21/03/2014
173
184
DYING LIGHT: THE FOLLOWING
PS4
WARNER BROS. INTERACTIVE
18
Adventure
09/02/2016
174
233
AGENTS OF MAYHEM
PS4
DEEP SILVER
18
Action
18/08/2017
175
140
FAR CRY 4
PS4
UBISOFT
18
Shooter
18/11/2014
176
155
MXGP 3: THE OFFICIAL MOTOCROSS VIDEOGAME
PS4
MILESTONE
3
Racing
30/05/2017
177
243
ELEX
PS4
THQ NORDIC
16
Role-Playing
17/10/2017
178
284
KILLZONE SHADOW FALL
PS4
SONY INTERACTIVE ENTERTAINMENT
18
Shooter
29/11/2013
179
137
TT ISLE OF MAN: RIDE ON THE EDGE
PS4
BIGBEN INTERACTIVE
3
Racing
06/03/2018
179
173
THE ELDER SCROLLS V: SKYRIM: SPECIAL EDITION
PS4
BETHESDA SOFTWORKS
18
Role-Playing
28/10/2016
181
190
NI NO KUNI II: REVENANT KINGDOM
PS4
BANDAI NAMCO ENTERTAINMENT
12
Role-Playing
23/03/2018
182
152
DIVINITY: ORIGINAL SIN II: DEFINITIVE EDITION
PS4
BANDAI NAMCO ENTERTAINMENT
18
Role-Playing
31/08/2018
183
173
RESIDENT EVIL: ORIGINS COLLECTION
PS4
CAPCOM
18
Adventure
22/01/2016
184
144
GRAVEL
PS4
MILESTONE
3
Racing
27/02/2018
185
198
MAFIA III
PS4
2K GAMES
18
Action
07/10/2016
186
216
L.A. NOIRE
PS4
ROCKSTAR GAMES
18
Adventure
14/11/2017
187
197
DARK SOULS TRILOGY
PS4
BANDAI NAMCO ENTERTAINMENT
16
Role-Playing
01/03/2019
188
166
WOLFENSTEIN II: THE NEW COLOSSUS
PS4
BETHESDA SOFTWORKS
18
Shooter
27/10/2017
189
198
CAR MECHANIC SIMULATOR
PS4
RAVENSCOURT
3
Strategy
25/06/2019
190
176
THE LEGO MOVIE VIDEOGAME
PS4
WARNER BROS. INTERACTIVE
7
Action
14/02/2014
191
161
ASSASSIN'S CREED: ROGUE REMASTERED
PS4
UBISOFT
18
Action
20/03/2018
192
160
A.O.T. 2
PS4
KOEI TECMO GAMES
18
Action
20/03/2018
193
45
EVERYBODY'S GOLF VR
PS4
SONY INTERACTIVE ENTERTAINMENT
3
Sport Games
22/05/2019
194
166
RESIDENT EVIL HD REMASTER
PS4
CAPCOM
18
Adventure
20/01/2015
195
221
DRAGON BALL XENOVERSE + DRAGON BALL XENOVERSE 2
PS4
BANDAI NAMCO ENTERTAINMENT
12
Fighting
26/10/2018
196
251
FINAL FANTASY X / X-2 HD REMASTER
PS4
SQUARE ENIX
12
Role-Playing
15/05/2015
197
224
RIDE 2
PS4
MILESTONE
3
Racing
07/10/2016
197
241
DISSIDIA FINAL FANTASY NT
PS4
SQUARE ENIX
12
Fighting
30/01/2018
197
180
THE COUNCIL
PS4
BIGBEN INTERACTIVE
16
Adventure
03/12/2018
200
178
MIDDLE-EARTH: SHADOW OF MORDOR
PS4
WARNER BROS. INTERACTIVE
18
Action
03/10/2014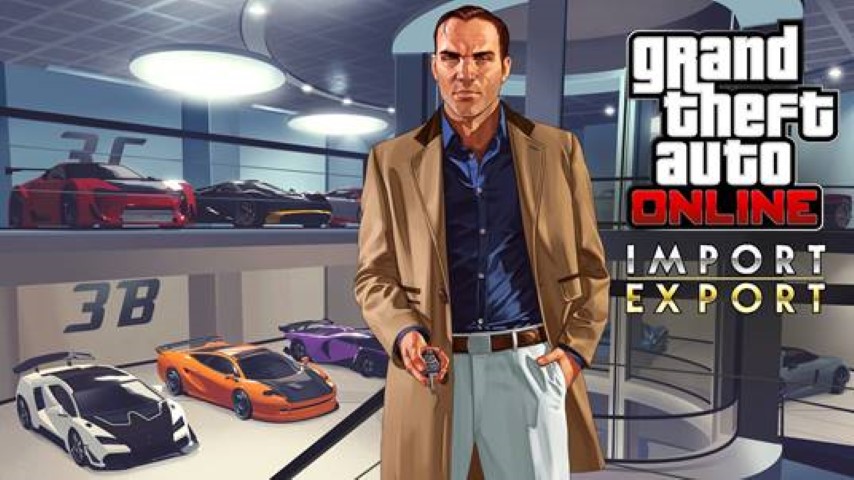 ITALY Top 50 XBOX ONE W29 2019
CP W29 2019
LP W28 2019
Title Name
Platform
Publisher
Pegi
Genre
Release Date
1
1
GRAND THEFT AUTO V
XBOX ONE
ROCKSTAR GAMES
18
Action
18/11/2014
2
9
FIFA 19
XBOX ONE
ELECTRONIC ARTS
3
Sport Games
25/09/2018
3
4
RED DEAD REDEMPTION 2
XBOX ONE
ROCKSTAR GAMES
18
Action
26/10/2018
4
2
CRASH TEAM RACING NITRO-FUELED
XBOX ONE
ACTIVISION BLIZZARD
7
Racing
21/06/2019
5
3
F1 2019
XBOX ONE
CODEMASTERS
3
Racing
25/06/2019
6
5
CALL OF DUTY: BLACK OPS 4
XBOX ONE
ACTIVISION BLIZZARD
18
Shooter
12/10/2018
7
7
FORZA HORIZON 4
XBOX ONE
MICROSOFT
3
Racing
28/09/2018
8
6
MINECRAFT
XBOX ONE
MICROSOFT
7
Adventure
20/09/2017
9
17
MOTOGP 19
XBOX ONE
MILESTONE
3
Racing
06/06/2019
10
51
KINGDOM HEARTS III
XBOX ONE
SQUARE ENIX
12
Role-Playing
29/01/2019
11
8
ASSASSIN'S CREED ODYSSEY
XBOX ONE
UBISOFT
18
Action
02/10/2018
12
13
FAR CRY NEW DAWN
XBOX ONE
UBISOFT
18
Shooter
15/02/2019
13
18
MORTAL KOMBAT 11
XBOX ONE
WARNER BROS. INTERACTIVE
18
Fighting
23/04/2019
14
21
RIDE 3
XBOX ONE
MILESTONE
3
Racing
30/11/2018
15
16
TOM CLANCY'S THE DIVISION 2
XBOX ONE
UBISOFT
18
Shooter
12/03/2019
16
12
FAR CRY 5
XBOX ONE
UBISOFT
18
Shooter
27/03/2018
17
29
BATTLEFIELD V
XBOX ONE
ELECTRONIC ARTS
18
Shooter
15/11/2018
18
87
JUST CAUSE 4
XBOX ONE
SQUARE ENIX
18
Action
04/12/2018
19
10
TOM CLANCY'S RAINBOW SIX SIEGE
XBOX ONE
UBISOFT
18
Shooter
01/12/2015
20
11
ASSASSIN'S CREED ORIGINS
XBOX ONE
UBISOFT
18
Action
27/10/2017
21
26
MIDDLE-EARTH: SHADOW OF WAR
XBOX ONE
WARNER BROS. INTERACTIVE
18
Action
10/10/2017
22
111
FALLOUT 76
XBOX ONE
BETHESDA SOFTWORKS
18
Role-Playing
14/11/2018
23
49
A WAY OUT
XBOX ONE
ELECTRONIC ARTS
18
Action
23/03/2018
24
183
BATTLEFIELD 1
XBOX ONE
ELECTRONIC ARTS
18
Shooter
21/10/2016
25
72
DARKSIDERS III
XBOX ONE
THQ NORDIC
16
Action
27/11/2018
26
15
METRO EXODUS
XBOX ONE
DEEP SILVER
18
Shooter
15/02/2019
27
28
CRASH BANDICOOT N. SANE TRILOGY
XBOX ONE
ACTIVISION BLIZZARD
7
Action
29/06/2018
28
45
TOM CLANCY'S GHOST RECON: WILDLANDS
XBOX ONE
UBISOFT
18
Shooter
07/03/2017
29
109
FIFA 18
XBOX ONE
ELECTRONIC ARTS
3
Sport Games
26/09/2017
30
20
HITMAN
XBOX ONE
WARNER BROS. INTERACTIVE
18
Action
17/05/2018
31
82
LEGO CITY UNDERCOVER
XBOX ONE
WARNER BROS. INTERACTIVE
7
Action
07/04/2017
32
23
ROCKET LEAGUE
XBOX ONE
WARNER BROS. INTERACTIVE
3
Sport Games
01/12/2017
33
19
CALL OF DUTY: WWII
XBOX ONE
ACTIVISION BLIZZARD
18
Shooter
03/11/2017
34
43
EA SPORTS UFC 2
XBOX ONE
ELECTRONIC ARTS
16
Fighting
17/03/2016
35
49
ASSASSIN'S CREED: THE EZIO COLLECTION
XBOX ONE
UBISOFT
18
Action
18/11/2016
36
25
RESIDENT EVIL 2
XBOX ONE
CAPCOM
18
Adventure
25/01/2019
37
54
ANTHEM
XBOX ONE
ELECTRONIC ARTS
16
Role-Playing
22/02/2019
38
24
FORZA MOTORSPORT 7
XBOX ONE
MICROSOFT
3
Racing
29/09/2017
39
30
DRAGON BALL XENOVERSE 2
XBOX ONE
BANDAI NAMCO ENTERTAINMENT
12
Fighting
28/10/2016
40
22
THE CREW 2
XBOX ONE
UBISOFT
12
Racing
29/06/2018
41
258
HALO WARS 2
XBOX ONE
MICROSOFT
16
Strategy
21/02/2017
42
39
PRO EVOLUTION SOCCER 2019
XBOX ONE
KONAMI
3
Sport Games
30/08/2018
43
128
HITMAN 2
XBOX ONE
WARNER BROS. INTERACTIVE
18
Action
09/11/2018
44
258
TITANFALL 2
XBOX ONE
ELECTRONIC ARTS
16
Shooter
28/10/2016
45
14
NBA 2K19
XBOX ONE
2K SPORTS
3
Sport Games
07/09/2018
46
35
DIRT RALLY 2.0
XBOX ONE
CODEMASTERS
3
Racing
26/02/2019
47
86
DEVIL MAY CRY 5
XBOX ONE
CAPCOM
18
Action
08/03/2019
48
31
WWE 2K19
XBOX ONE
2K SPORTS
16
Fighting
05/10/2018
49
106
BATTLEFIELD 4
XBOX ONE
ELECTRONIC ARTS
18
Shooter
22/11/2013
50
47
LEGO WORLDS
XBOX ONE
WARNER BROS. INTERACTIVE
7
Adventure
10/03/2017
51
61
INJUSTICE 2
XBOX ONE
WARNER BROS. INTERACTIVE
16
Fighting
18/05/2017
52
34
MOTOGP 18
XBOX ONE
MILESTONE
3
Racing
07/06/2018
53
44
GEARS OF WAR 4
XBOX ONE
MICROSOFT
18
Shooter
11/10/2016
54
41
KINGDOM COME: DELIVERANCE
XBOX ONE
DEEP SILVER
18
Role-Playing
13/02/2018
55
219
WWE 2K17
XBOX ONE
2K SPORTS
16
Fighting
11/10/2016
56
73
F1 2018
XBOX ONE
CODEMASTERS
3
Racing
24/08/2018
57
104
PRO EVOLUTION SOCCER 2018
XBOX ONE
KONAMI
3
Sport Games
14/09/2017
58
36
LEGO MARVEL SUPER HEROES 2
XBOX ONE
WARNER BROS. INTERACTIVE
7
Action
17/11/2017
59
120
JUMP FORCE
XBOX ONE
BANDAI NAMCO ENTERTAINMENT
12
Fighting
15/02/2019
60
157
FAR CRY PRIMAL
XBOX ONE
UBISOFT
18
Shooter
23/02/2016
61
70
LEGO HARRY POTTER COLLECTION
XBOX ONE
WARNER BROS. INTERACTIVE
7
Action
30/10/2018
62
75
RAGE 2
XBOX ONE
BETHESDA SOFTWORKS
18
Shooter
14/05/2019
63
95
DOOM
XBOX ONE
BETHESDA SOFTWORKS
18
Shooter
13/05/2016
64
32
STARLINK: BATTLE FOR ATLAS STARTER PACK
XBOX ONE
UBISOFT
7
Flight
16/10/2018
65
27
NEED FOR SPEED: PAYBACK
XBOX ONE
ELECTRONIC ARTS
12
Racing
10/11/2017
66
80
SPYRO REIGNITED TRILOGY
XBOX ONE
ACTIVISION BLIZZARD
7
Action
13/11/2018
67
42
TENNIS WORLD TOUR
XBOX ONE
BIGBEN INTERACTIVE
3
Sport Games
22/05/2018
68
38
THE WITCHER 3: WILD HUNT
XBOX ONE
CD PROJEKT
18
Role-Playing
19/05/2015
69
37
WRC 7: FIA WORLD RALLY CHAMPIONSHIP
XBOX ONE
BIGBEN INTERACTIVE
3
Racing
15/09/2017
70
84
ASSETTO CORSA
XBOX ONE
505 GAMES
3
Racing
26/08/2016
71
46
ASSASSIN'S CREED IV: BLACK FLAG
XBOX ONE
UBISOFT
18
Action
22/11/2013
72
48
WATCH DOGS 2
XBOX ONE
UBISOFT
18
Action
15/11/2016
73
57
OVERWATCH
XBOX ONE
ACTIVISION BLIZZARD
12
Shooter
24/05/2016
74
62
ASSASSIN'S CREED UNITY
XBOX ONE
UBISOFT
18
Action
14/11/2014
75
53
STATE OF DECAY 2
XBOX ONE
MICROSOFT
18
Adventure
22/05/2018
76
63
MORTAL KOMBAT XL
XBOX ONE
WARNER BROS. INTERACTIVE
18
Fighting
04/03/2016
77
33
SEA OF THIEVES
XBOX ONE
MICROSOFT
12
Role-Playing
20/03/2018
78
83
DARK SOULS III
XBOX ONE
BANDAI NAMCO ENTERTAINMENT
16
Role-Playing
12/04/2016
79
110
NBA 2K18
XBOX ONE
2K SPORTS
3
Sport Games
15/09/2017
79
88
MONSTER HUNTER: WORLD
XBOX ONE
CAPCOM
16
Role-Playing
26/01/2018
81
71
BATMAN: ARKHAM KNIGHT
XBOX ONE
WARNER BROS. INTERACTIVE
18
Action
23/06/2015
82
58
CARS 3: DRIVEN TO WIN
XBOX ONE
WARNER BROS. INTERACTIVE
7
Racing
14/07/2017
83
92
PROJECT CARS 2
XBOX ONE
BANDAI NAMCO ENTERTAINMENT
3
Racing
22/09/2017
84
79
PLANTS VS. ZOMBIES: GARDEN WARFARE 2
XBOX ONE
ELECTRONIC ARTS
7
Strategy
25/02/2016
85
56
TEAM SONIC RACING
XBOX ONE
SEGA
3
Racing
21/05/2019
85
202
DEAD OR ALIVE 6
XBOX ONE
KOEI TECMO
16
Fighting
01/03/2019
85
189
DEAD RISING 4
XBOX ONE
MICROSOFT
18
Adventure
06/12/2016
88
78
LEGO MARVEL'S AVENGERS
XBOX ONE
WARNER BROS. INTERACTIVE
7
Action
27/01/2016
89
40
TEKKEN 7
XBOX ONE
BANDAI NAMCO ENTERTAINMENT
16
Fighting
02/06/2017
90
105
STAR WARS BATTLEFRONT II
XBOX ONE
ELECTRONIC ARTS
16
Shooter
17/11/2017
91
100
LEGO MARVEL SUPER HEROES
XBOX ONE
WARNER BROS. INTERACTIVE
7
Action
22/11/2013
92
167
DRAGON AGE: INQUISITION
XBOX ONE
ELECTRONIC ARTS
18
Role-Playing
21/11/2014
93
188
F1 2017
XBOX ONE
CODEMASTERS
3
Racing
25/08/2017
94
185
WWE 2K18
XBOX ONE
2K SPORTS
16
Fighting
17/10/2017
94
52
FINAL FANTASY XV
XBOX ONE
SQUARE ENIX
16
Role-Playing
29/11/2016
96
106
ASSASSIN'S CREED: ROGUE REMASTERED
XBOX ONE
UBISOFT
18
Action
20/03/2018
97
76
V-RALLY 4
XBOX ONE
BIGBEN INTERACTIVE
3
Racing
06/09/2018
98
93
CALL OF DUTY: INFINITE WARFARE
XBOX ONE
ACTIVISION BLIZZARD
18
Shooter
04/11/2016
99
141
VALENTINO ROSSI THE GAME
XBOX ONE
MILESTONE
3
Racing
16/06/2016
100
161
NEED FOR SPEED
XBOX ONE
ELECTRONIC ARTS
12
Racing
05/11/2015
100
157
MASS EFFECT: ANDROMEDA
XBOX ONE
ELECTRONIC ARTS
18
Role-Playing
23/03/2017
102
143
NARUTO TO BORUTO: SHINOBI STRIKER
XBOX ONE
BANDAI NAMCO ENTERTAINMENT
12
Fighting
31/08/2018
103
128
MAFIA III
XBOX ONE
2K GAMES
18
Action
07/10/2016
104
113
MXGP PRO
XBOX ONE
MILESTONE
3
Racing
29/06/2018
105
60
LEGO JURASSIC WORLD
XBOX ONE
WARNER BROS. INTERACTIVE
7
Action
12/06/2015
106
102
OUTLAST TRINITY
XBOX ONE
WARNER BROS. INTERACTIVE
18
Adventure
28/04/2017
107
167
MXGP 3: THE OFFICIAL MOTOCROSS VIDEOGAME
XBOX ONE
MILESTONE
3
Racing
30/05/2017
107
206
LIFE IS STRANGE: BEFORE THE STORM
XBOX ONE
SQUARE ENIX
16
Adventure
09/03/2018
109
133
MARVEL VS. CAPCOM: INFINITE
XBOX ONE
CAPCOM
12
Fighting
19/09/2017
110
73
HALO 5: GUARDIANS
XBOX ONE
MICROSOFT
16
Shooter
27/10/2015
111
77
BATMAN: RETURN TO ARKHAM
XBOX ONE
WARNER BROS. INTERACTIVE
16
Action
21/10/2016
112
55
CALL OF DUTY: ADVANCED WARFARE
XBOX ONE
ACTIVISION BLIZZARD
18
Shooter
03/11/2014
113
67
FARMING SIMULATOR 19
XBOX ONE
FOCUS HOME INTERACTIVE
3
Strategy
20/11/2018
114
219
RISE OF THE TOMB RAIDER
XBOX ONE
SQUARE ENIX
18
Adventure
13/11/2015
114
64
THE SINKING CITY
XBOX ONE
BIGBEN INTERACTIVE
18
Adventure
27/06/2019
114
64
THE ELDER SCROLLS ONLINE: TAMRIEL UNLIMITED
XBOX ONE
BETHESDA SOFTWORKS
18
Role-Playing
09/06/2015
117
130
DRAGON BALL XENOVERSE
XBOX ONE
BANDAI NAMCO ENTERTAINMENT
12
Fighting
27/02/2015
118
196
NARUTO SHIPPUDEN: ULTIMATE NINJA STORM LEGACY
XBOX ONE
BANDAI NAMCO ENTERTAINMENT
12
Fighting
25/08/2017
118
183
SOULCALIBUR VI
XBOX ONE
BANDAI NAMCO ENTERTAINMENT
16
Fighting
19/10/2018
120
59
FALLOUT 4
XBOX ONE
BETHESDA SOFTWORKS
18
Role-Playing
10/11/2015
121
–
FIFA 14
XBOX ONE
ELECTRONIC ARTS
3
Sport Games
22/11/2013
122
88
THE EVIL WITHIN 2
XBOX ONE
BETHESDA SOFTWORKS
18
Adventure
13/10/2017
123
147
MAD MAX
XBOX ONE
WARNER BROS. INTERACTIVE
18
Action
01/09/2015
124
130
MIRROR'S EDGE CATALYST
XBOX ONE
ELECTRONIC ARTS
16
Action
09/06/2016
125
106
FIFA 16
XBOX ONE
ELECTRONIC ARTS
3
Sport Games
24/09/2015
126
202
RESIDENT EVIL 7: BIOHAZARD
XBOX ONE
CAPCOM
18
Adventure
24/01/2017
127
171
FORZA MOTORSPORT 6
XBOX ONE
MICROSOFT
3
Racing
18/09/2015
127
88
MOTOGP 17
XBOX ONE
MILESTONE
3
Racing
15/06/2017
127
133
PRO EVOLUTION SOCCER 2017
XBOX ONE
KONAMI
3
Sport Games
15/09/2016
127
236
ONRUSH
XBOX ONE
CODEMASTERS
12
Racing
05/06/2018
127
121
PLAYERUNKNOWN'S BATTLEGROUNDS
XBOX ONE
MICROSOFT
16
Shooter
12/12/2017
127
150
WORLD WAR Z
XBOX ONE
MAD DOG GAMES
18
Action
16/04/2019
127
64
HOMEFRONT: THE REVOLUTION
XBOX ONE
DEEP SILVER
18
Shooter
20/05/2016
134
164
DYING LIGHT: THE FOLLOWING
XBOX ONE
WARNER BROS. INTERACTIVE
18
Adventure
12/02/2016
135
97
THE LEGO NINJAGO MOVIE VIDEO GAME
XBOX ONE
WARNER BROS. INTERACTIVE
7
Action
20/10/2017
136
147
LEGO BATMAN 3: BEYOND GOTHAM
XBOX ONE
WARNER BROS. INTERACTIVE
7
Action
14/11/2014
137
157
FIFA 17
XBOX ONE
ELECTRONIC ARTS
3
Sport Games
29/09/2016
137
130
ASSASSIN'S CREED SYNDICATE
XBOX ONE
UBISOFT
18
Action
23/10/2015
137
116
FOR HONOR
XBOX ONE
UBISOFT
18
Action
14/02/2017
140
121
THE ELDER SCROLLS V: SKYRIM: SPECIAL EDITION
XBOX ONE
BETHESDA SOFTWORKS
18
Role-Playing
28/10/2016
141
189
MONSTER ENERGY SUPERCROSS: THE OFFICIAL VIDEOGAME 2
XBOX ONE
MILESTONE
12
Racing
08/02/2019
141
324
METRO REDUX
XBOX ONE
DEEP SILVER
18
Shooter
29/08/2014
143
236
DESTINY: THE COLLECTION
XBOX ONE
ACTIVISION BLIZZARD
16
Shooter
20/09/2016
143
206
L.A. NOIRE
XBOX ONE
ROCKSTAR GAMES
18
Adventure
14/11/2017
145
98
OTHERS
XBOX ONE
UNKNOWN
N/A
N/A
22/11/2013
146
146
BURNOUT PARADISE REMASTERED
XBOX ONE
ELECTRONIC ARTS
7
Racing
16/03/2018
147
267
FAR CRY 4
XBOX ONE
UBISOFT
18
Shooter
18/11/2014
148
265
MORTAL KOMBAT X
XBOX ONE
WARNER BROS. INTERACTIVE
18
Fighting
14/04/2015
149
150
SHADOW OF THE TOMB RAIDER
XBOX ONE
SQUARE ENIX
18
Adventure
12/09/2018
150
236
FORZA HORIZON 2
XBOX ONE
MICROSOFT
3
Racing
03/10/2014
150
273
PRO EVOLUTION SOCCER 2015
XBOX ONE
KONAMI
3
Sport Games
13/11/2014
150
236
PRO EVOLUTION SOCCER 2016
XBOX ONE
KONAMI
3
Sport Games
17/09/2015
150
96
BLOODSTAINED: RITUAL OF THE NIGHT
XBOX ONE
505 GAMES
12
Action
21/06/2019
150
150
HALO: THE MASTER CHIEF COLLECTION
XBOX ONE
MICROSOFT
16
Shooter
11/11/2014
150
69
SEKIRO: SHADOWS DIE TWICE
XBOX ONE
ACTIVISION BLIZZARD
18
Action
22/03/2019
150
150
WOLFENSTEIN II: THE NEW COLOSSUS
XBOX ONE
BETHESDA SOFTWORKS
18
Shooter
27/10/2017
157
171
TOUR DE FRANCE 2019
XBOX ONE
BIGBEN INTERACTIVE
3
Sport Games
27/06/2019
157
116
NARUTO SHIPPUDEN: ULTIMATE NINJA STORM 4
XBOX ONE
BANDAI NAMCO ENTERTAINMENT
12
Fighting
05/02/2016
157
116
ACE COMBAT 7: SKIES UNKNOWN
XBOX ONE
BANDAI NAMCO ENTERTAINMENT
12
Flight
18/01/2019
157
406
A PLAGUE TALE: INNOCENCE
XBOX ONE
FOCUS HOME INTERACTIVE
18
Adventure
14/05/2019
161
103
FAR CRY 3: CLASSIC EDITION
XBOX ONE
UBISOFT
18
Shooter
26/06/2018
162
85
DRAGON BALL FIGHTERZ
XBOX ONE
BANDAI NAMCO ENTERTAINMENT
12
Fighting
26/01/2018
163
115
LEGO STAR WARS: THE FORCE AWAKENS
XBOX ONE
WARNER BROS. INTERACTIVE
7
Action
28/06/2016
164
133
SPIKE VOLLEYBALL
XBOX ONE
BIGBEN INTERACTIVE
3
Sport Games
05/02/2019
164
150
AGONY
XBOX ONE
RAVENSCOURT
18
Adventure
29/05/2018
164
111
CALL OF CTHULHU: THE OFFICIAL VIDEO GAME
XBOX ONE
FOCUS HOME INTERACTIVE
18
Role-Playing
30/10/2018
164
324
VIKINGS: WOLVES OF MIDGARD
XBOX ONE
KALYPSO MEDIA
18
Role-Playing
24/03/2017
168
133
TT ISLE OF MAN: RIDE ON THE EDGE
XBOX ONE
BIGBEN INTERACTIVE
3
Racing
06/03/2018
168
133
NBA 2K PLAYGROUNDS 2
XBOX ONE
2K SPORTS
3
Sport Games
16/10/2018
168
406
OVERCOOKED! 2
XBOX ONE
TEAM17
3
Strategy
07/08/2018
168
123
PURE FARMING 2018
XBOX ONE
TECHLAND
3
Strategy
13/03/2018
168
171
DEAD BY DAYLIGHT
XBOX ONE
505 GAMES
18
Adventure
23/06/2017
173
171
TOM CLANCY'S THE DIVISION
XBOX ONE
UBISOFT
18
Shooter
08/03/2016
174
93
NEED FOR SPEED: RIVALS
XBOX ONE
ELECTRONIC ARTS
7
Racing
22/11/2013
174
143
DARK SOULS: REMASTERED
XBOX ONE
BANDAI NAMCO ENTERTAINMENT
16
Role-Playing
25/05/2018
176
–
DISNEYLAND ADVENTURES
XBOX ONE
MICROSOFT
7
Adventure
31/10/2017
176
–
SHENMUE I & II
XBOX ONE
SEGA
12
Role-Playing
21/08/2018
176
307
WWE 2K16
XBOX ONE
2K SPORTS
16
Fighting
30/10/2015
176
150
DIABLO III: ETERNAL COLLECTION
XBOX ONE
ACTIVISION BLIZZARD
16
Role-Playing
26/06/2018
176
406
DESTINY: THE TAKEN KING
XBOX ONE
ACTIVISION BLIZZARD
16
Shooter
15/09/2015
176
307
BIOSHOCK: THE COLLECTION
XBOX ONE
2K GAMES
18
Shooter
16/09/2016
176
114
CALL OF DUTY: MODERN WARFARE REMASTERED
XBOX ONE
ACTIVISION BLIZZARD
18
Shooter
27/07/2017
183
236
CALL OF DUTY: BLACK OPS III
XBOX ONE
ACTIVISION BLIZZARD
18
Shooter
06/11/2015
184
123
THE SIMS 4 BUNDLE: THE SIMS 4 + THE SIMS 4 – CATS & DOGS
XBOX ONE
ELECTRONIC ARTS
12
Strategy
02/11/2018
185
196
FIFA 15
XBOX ONE
ELECTRONIC ARTS
3
Sport Games
25/09/2014
185
127
ASSASSIN'S CREED III REMASTERED
XBOX ONE
UBISOFT
18
Action
29/03/2019
187
142
THE LEGO MOVIE 2 VIDEOGAME
XBOX ONE
WARNER BROS. INTERACTIVE
7
Action
01/03/2019
187
100
SCRIBBLENAUTS SHOWDOWN
XBOX ONE
WARNER BROS. INTERACTIVE
12
Casual Games
09/03/2018
189
157
JUST DANCE 2019
XBOX ONE
UBISOFT
3
Family Entertainment
25/10/2018
189
206
RIDE 2
XBOX ONE
MILESTONE
3
Racing
07/10/2016
189
307
SNIPER ELITE V2 REMASTERED
XBOX ONE
SOLD OUT SOFTWARE
16
Action
17/05/2019
192
406
MX VS. ATV ALL OUT
XBOX ONE
THQ NORDIC
3
Racing
27/03/2018
192
–
RECORE
XBOX ONE
MICROSOFT
12
Action
16/09/2016
192
161
STAR WARS BATTLEFRONT
XBOX ONE
ELECTRONIC ARTS
16
Action
19/11/2015
192
431
EA SPORTS UFC
XBOX ONE
ELECTRONIC ARTS
16
Fighting
16/06/2014
192
406
DESTINY 2
XBOX ONE
ACTIVISION BLIZZARD
16
Shooter
06/09/2017
192
307
DISHONORED: DEATH OF THE OUTSIDER
XBOX ONE
BETHESDA SOFTWORKS
18
Action
15/09/2017
192
230
BATTLEFIELD HARDLINE
XBOX ONE
ELECTRONIC ARTS
18
Shooter
19/03/2015
199
406
MUDRUNNER
XBOX ONE
FOCUS HOME INTERACTIVE
3
Strategy
31/10/2017
200
431
ONE PIECE: BURNING BLOOD
XBOX ONE
BANDAI NAMCO ENTERTAINMENT
12
Fighting
03/06/2016
200
258
TRIALS RISING
XBOX ONE
UBISOFT
12
Racing
26/02/2019
ITALY Top 50 SWITCH W29 2019
CP W29 2019
LP W28 2019
Title Name
Platform
Publisher
Pegi
Genre
Release Date
1
1
SUPER MARIO MAKER 2
SWITCH
NINTENDO
3
Action
28/06/2019
2
–
MARVEL ULTIMATE ALLIANCE 3: THE BLACK ORDER
SWITCH
NINTENDO
12
Role-Playing
19/07/2019
3
2
MINECRAFT: NINTENDO SWITCH EDITION
SWITCH
MOJANG
7
Adventure
21/06/2018
4
3
MARIO KART 8 DELUXE
SWITCH
NINTENDO
3
Racing
28/04/2017
5
4
CRASH TEAM RACING NITRO-FUELED
SWITCH
ACTIVISION BLIZZARD
7
Racing
21/06/2019
6
7
THE LEGEND OF ZELDA: BREATH OF THE WILD
SWITCH
NINTENDO
12
Adventure
03/03/2017
7
5
NINTENDO LABO: TOY-CON 03 VEHICLE KIT
SWITCH
NINTENDO
3
Other Games/Compilations
14/09/2018
8
9
SUPER MARIO PARTY
SWITCH
NINTENDO
3
Family Entertainment
05/10/2018
9
6
SUPER SMASH BROS. ULTIMATE
SWITCH
NINTENDO
12
Fighting
07/12/2018
10
8
SUPER MARIO ODYSSEY
SWITCH
NINTENDO
3
Action
27/10/2017
11
11
NEW SUPER MARIO BROS. U DELUXE
SWITCH
NINTENDO
3
Action
11/01/2019
12
10
NINTENDO LABO: TOY-CON 01 VARIETY KIT
SWITCH
NINTENDO
3
Other Games/Compilations
27/04/2018
13
13
POKÉMON: LET'S GO, PIKACHU!
SWITCH
NINTENDO
7
Role-Playing
16/11/2018
14
23
LEGO MARVEL SUPER HEROES 2
SWITCH
WARNER BROS. INTERACTIVE
7
Action
01/12/2017
15
15
JUST DANCE 2019
SWITCH
UBISOFT
3
Family Entertainment
25/10/2018
16
41
LEGO CITY UNDERCOVER
SWITCH
WARNER BROS. INTERACTIVE
7
Action
07/04/2017
17
14
ROCKET LEAGUE
SWITCH
WARNER BROS. INTERACTIVE
3
Sport Games
26/01/2018
18
12
DRAGON QUEST BUILDERS 2
SWITCH
SQUARE ENIX
7
Adventure
12/07/2019
19
30
CARS 3: DRIVEN TO WIN
SWITCH
WARNER BROS. INTERACTIVE
7
Racing
14/07/2017
20
38
MORTAL KOMBAT 11
SWITCH
WARNER BROS. INTERACTIVE
18
Fighting
10/05/2019
21
24
MARIO + RABBIDS KINGDOM BATTLE
SWITCH
UBISOFT
7
Strategy
29/08/2017
22
18
LEGO THE INCREDIBLES
SWITCH
WARNER BROS. INTERACTIVE
7
Action
13/07/2018
23
17
CRASH BANDICOOT N. SANE TRILOGY
SWITCH
ACTIVISION BLIZZARD
7
Action
29/06/2018
24
22
STARLINK: BATTLE FOR ATLAS STARTER PACK
SWITCH
UBISOFT
7
Flight
16/10/2018
25
25
TEAM SONIC RACING
SWITCH
SEGA
3
Racing
21/05/2019
26
21
YOSHI'S CRAFTED WORLD
SWITCH
NINTENDO
3
Action
29/03/2019
27
28
POKÉMON: LET'S GO, EEVEE!
SWITCH
NINTENDO
7
Role-Playing
16/11/2018
28
19
SPLATOON 2
SWITCH
NINTENDO
7
Shooter
21/07/2017
29
20
MARIO TENNIS ACES
SWITCH
NINTENDO
3
Sport Games
22/06/2018
30
16
FIFA 19
SWITCH
ELECTRONIC ARTS
3
Sport Games
25/09/2018
31
31
LEGO WORLDS
SWITCH
WARNER BROS. INTERACTIVE
7
Adventure
08/09/2017
32
34
FINAL FANTASY X / X-2 HD REMASTER
SWITCH
SQUARE ENIX
12
Role-Playing
16/04/2019
33
43
XENOBLADE CHRONICLES 2
SWITCH
NINTENDO
12
Role-Playing
01/12/2017
34
27
NINTENDO LABO: TOY-CON 02 ROBOT KIT
SWITCH
NINTENDO
3
Other Games/Compilations
27/04/2018
35
33
FINAL FANTASY XII: THE ZODIAC AGE
SWITCH
SQUARE ENIX
16
Role-Playing
30/04/2019
36
26
MOTOGP 19
SWITCH
MILESTONE
3
Racing
27/06/2019
37
40
ARMS
SWITCH
NINTENDO
7
Fighting
16/06/2017
38
–
HOLLOW KNIGHT
SWITCH
FANGAMER
7
Action
12/07/2019
39
46
LEGO HARRY POTTER COLLECTION
SWITCH
WARNER BROS. INTERACTIVE
7
Action
30/10/2018
40
42
THE LEGO MOVIE 2 VIDEOGAME
SWITCH
WARNER BROS. INTERACTIVE
7
Action
01/03/2019
41
29
POKKEN TOURNAMENT DX
SWITCH
NINTENDO
7
Fighting
22/09/2017
42
37
CAPTAIN TOAD: TREASURE TRACKER
SWITCH
NINTENDO
3
Casual Games
13/07/2018
43
36
DRAGON BALL XENOVERSE 2
SWITCH
BANDAI NAMCO ENTERTAINMENT
12
Fighting
22/09/2017
44
45
1-2-SWITCH
SWITCH
NINTENDO
7
Family Entertainment
03/03/2017
45
35
KIRBY STAR ALLIES
SWITCH
NINTENDO
7
Action
16/03/2018
46
39
GOD EATER 3
SWITCH
BANDAI NAMCO ENTERTAINMENT
12
Role-Playing
12/07/2019
47
32
LEGO DC SUPER-VILLAINS
SWITCH
WARNER BROS. INTERACTIVE
7
Action
18/10/2018
48
48
BLOODSTAINED: RITUAL OF THE NIGHT
SWITCH
505 GAMES
12
Action
28/06/2019
49
61
MONSTER HUNTER GENERATIONS ULTIMATE
SWITCH
CAPCOM
12
Role-Playing
28/08/2018
50
44
GO VACATION
SWITCH
NINTENDO
3
Family Entertainment
27/07/2018
51
55
THE WORLD ENDS WITH YOU: FINAL REMIX
SWITCH
SQUARE ENIX
12
Role-Playing
12/10/2018
52
49
ASSASSIN'S CREED III REMASTERED
SWITCH
UBISOFT
18
Action
21/05/2019
53
54
RAYMAN LEGENDS: DEFINITIVE EDITION
SWITCH
UBISOFT
7
Action
12/09/2017
54
47
DONKEY KONG COUNTRY: TROPICAL FREEZE
SWITCH
NINTENDO
3
Action
04/05/2018
55
59
XENON RACER
SWITCH
SOEDESCO
3
Racing
26/03/2019
56
51
JUST DANCE 2018
SWITCH
UBISOFT
3
Family Entertainment
26/10/2017
57
52
SUPER DRAGON BALL HEROES: WORLD MISSION
SWITCH
BANDAI NAMCO ENTERTAINMENT
12
Role-Playing
05/04/2019
58
56
NINTENDO LABO: TOY-CON 04 VR KIT: STARTER SET + BLASTER
SWITCH
NINTENDO
3
Other Games/Compilations
12/04/2019
58
53
DARK SOULS: REMASTERED
SWITCH
BANDAI NAMCO ENTERTAINMENT
16
Role-Playing
19/10/2018
60
68
MONSTER ENERGY SUPERCROSS: THE OFFICIAL VIDEOGAME 2
SWITCH
MILESTONE
12
Racing
08/02/2019
61
107
FITNESS BOXING
SWITCH
NINTENDO
7
Sport Games
21/12/2018
62
63
MY HERO ONE'S JUSTICE
SWITCH
BANDAI NAMCO ENTERTAINMENT
12
Fighting
26/10/2018
63
59
DIABLO III: ETERNAL COLLECTION
SWITCH
ACTIVISION BLIZZARD
16
Role-Playing
02/11/2018
64
78
XENOBLADE CHRONICLES 2: TORNA ~ THE GOLDEN COUNTRY
SWITCH
NINTENDO
12
Role-Playing
21/09/2018
64
89
ARK: SURVIVAL EVOLVED
SWITCH
STUDIO WILDCARD
16
Adventure
30/11/2018
66
56
NBA 2K PLAYGROUNDS 2
SWITCH
2K SPORTS
3
Sport Games
09/11/2018
66
71
SEGA MEGA DRIVE CLASSICS
SWITCH
SEGA
12
Other Games/Compilations
06/12/2018
66
74
THIS WAR OF MINE: COMPLETE EDITION
SWITCH
DEEP SILVER
18
Strategy
27/11/2018
69
62
TENNIS WORLD TOUR
SWITCH
BIGBEN INTERACTIVE
3
Sport Games
19/06/2018
70
66
HUNTING SIMULATOR
SWITCH
BIGBEN INTERACTIVE
16
Sport Games
06/07/2018
71
50
SCRIBBLENAUTS SHOWDOWN
SWITCH
WARNER BROS. INTERACTIVE
12
Casual Games
09/03/2018
72
132
DRAGON QUEST BUILDERS
SWITCH
SQUARE ENIX
7
Adventure
09/02/2018
73
101
BAYONETTA 2
SWITCH
NINTENDO
16
Action
16/02/2018
74
72
DRAGON BALL FIGHTERZ
SWITCH
BANDAI NAMCO ENTERTAINMENT
12
Fighting
28/09/2018
75
64
THE ELDER SCROLLS V: SKYRIM
SWITCH
BETHESDA SOFTWORKS
18
Role-Playing
17/11/2017
76
90
MXGP 3: THE OFFICIAL MOTOCROSS VIDEOGAME
SWITCH
MILESTONE
3
Racing
21/11/2017
77
74
HYRULE WARRIORS: DEFINITIVE EDITION
SWITCH
NINTENDO
12
Action
18/05/2018
77
65
OCTOPATH TRAVELER
SWITCH
NINTENDO
12
Role-Playing
13/07/2018
77
74
SAINTS ROW: THE THIRD
SWITCH
DEEP SILVER
18
Action
10/05/2019
80
85
SPHINX AND THE CURSED MUMMY
SWITCH
THQ NORDIC
12
Action
29/01/2019
81
68
AQUA MOTO RACING UTOPIA
SWITCH
BIGBEN INTERACTIVE
7
Racing
24/11/2017
81
66
FIRE EMBLEM WARRIORS
SWITCH
NINTENDO
12
Action
20/10/2017
83
93
MONSTER ENERGY SUPERCROSS: THE OFFICIAL VIDEOGAME
SWITCH
MILESTONE
3
Racing
13/02/2018
83
83
NBA 2K19
SWITCH
2K SPORTS
3
Sport Games
11/09/2018
85
95
V-RALLY 4
SWITCH
BIGBEN INTERACTIVE
3
Racing
13/12/2018
85
81
BASS PRO SHOPS: THE STRIKE: CHAMPIONSHIP EDITION
SWITCH
PLANET ENTERTAINMENT
3
Sport Games
14/12/2018
85
58
ROLLERCOASTER TYCOON ADVENTURES
SWITCH
BIGBEN INTERACTIVE
3
Strategy
29/11/2018
88
121
POKÉMON: LET'S GO, EEVEE! + POKEBALL PLUS
SWITCH
NINTENDO
7
Role-Playing
16/11/2018
89
85
A.O.T. 2
SWITCH
KOEI TECMO GAMES
18
Action
20/03/2018
90
–
REDEEMER: ENHANCED EDITION
SWITCH
BUKA ENTERTAINMENT
16
Action
19/07/2019
91
96
GIANA SISTERS: TWISTED DREAMS: OWLTIMATE EDITION
SWITCH
THQ NORDIC
7
Action
25/09/2018
91
88
PIXARK
SWITCH
SOLUTIONS 2 GO
12
Adventure
31/05/2019
93
87
SPORTS PARTY
SWITCH
UBISOFT
3
Sport Games
30/10/2018
94
115
LOST SPHEAR
SWITCH
SQUARE ENIX
12
Role-Playing
23/01/2018
95
90
SONIC FORCES + SONIC MANIA
SWITCH
SEGA
7
Action
23/11/2018
96
189
LUMO
SWITCH
RISING STAR GAMES
3
Action
24/11/2017
97
115
ULTRA STREET FIGHTER II: THE FINAL CHALLENGERS
SWITCH
CAPCOM
12
Fighting
26/05/2017
98
70
DRAGONS: DAWN OF NEW RIDERS
SWITCH
OUTRIGHT GAMES
7
Action
01/02/2019
98
84
NARUTO SHIPPUDEN: ULTIMATE NINJA STORM TRILOGY
SWITCH
BANDAI NAMCO ENTERTAINMENT
12
Fighting
15/03/2019
100
103
CHILD OF LIGHT: ULTIMATE EDITION + VALIANT HEARTS: THE GREAT WAR
SWITCH
UBISOFT
12
Other Games/Compilations
31/01/2019
101
106
OVERCOOKED! 2
SWITCH
TEAM17
3
Strategy
07/08/2018
101
138
TITAN QUEST
SWITCH
THQ NORDIC
12
Role-Playing
31/07/2018
101
107
TRAVIS STRIKES AGAIN: NO MORE HEROES
SWITCH
NINTENDO
16
Action
18/01/2019
104
79
LITTLE NIGHTMARES: COMPLETE EDITION
SWITCH
BANDAI NAMCO ENTERTAINMENT
16
Action
18/05/2018
105
80
THE LEGO NINJAGO MOVIE VIDEO GAME
SWITCH
WARNER BROS. INTERACTIVE
7
Action
20/10/2017
106
104
YOUTUBERS LIFE: OMG!
SWITCH
RAVENSCOURT
3
Strategy
05/04/2019
106
169
FLIPPING DEATH
SWITCH
RISING STAR GAMES
12
Casual Games
05/10/2018
108
102
ONE PIECE: UNLIMITED WORLD RED
SWITCH
BANDAI NAMCO ENTERTAINMENT
12
Action
29/09/2017
108
134
TALES OF VESPERIA: DEFINITIVE EDITION
SWITCH
BANDAI NAMCO ENTERTAINMENT
12
Role-Playing
11/01/2019
110
93
MINECRAFT: STORY MODE: SEASON TWO: THE TELLTALE GAMES SERIES
SWITCH
TELLTALE GAMES
7
Adventure
30/11/2018
111
135
PAW PATROL: ON A ROLL!
SWITCH
OUTRIGHT GAMES
3
Action
26/10/2018
112
120
SNOW MOTO RACING FREEDOM
SWITCH
BIGBEN INTERACTIVE
3
Racing
24/11/2017
112
155
BENDY AND THE INK MACHINE
SWITCH
MAXIMUM GAMES
12
Adventure
20/11/2018
112
138
DARKSIDERS: WARMASTERED EDITION
SWITCH
THQ NORDIC
18
Role-Playing
02/04/2019
112
98
DOOM
SWITCH
BETHESDA SOFTWORKS
18
Shooter
10/11/2017
116
149
UNRAVEL TWO
SWITCH
ELECTRONIC ARTS
7
Action
22/03/2019
117
73
CARNIVAL GAMES
SWITCH
2K GAMES
3
Family Entertainment
06/11/2018
117
138
MY TIME AT PORTIA
SWITCH
TEAM17
7
Strategy
16/04/2019
119
155
WARRIORS OROCHI 4
SWITCH
KOEI TECMO
12
Action
19/10/2018
119
155
SNK HEROINES: TAG TEAM FRENZY
SWITCH
NIS AMERICA
12
Fighting
07/09/2018
121
121
POKÉMON: LET'S GO, PIKACHU! + POKEBALL PLUS
SWITCH
NINTENDO
7
Role-Playing
16/11/2018
122
160
ONE PIECE: PIRATE WARRIORS 3: DELUXE EDITION
SWITCH
BANDAI NAMCO ENTERTAINMENT
12
Action
11/05/2018
122
97
TRIALS RISING
SWITCH
UBISOFT
12
Racing
26/02/2019
122
77
SWORD ART ONLINE: HOLLOW REALIZATION
SWITCH
BANDAI NAMCO ENTERTAINMENT
12
Role-Playing
24/05/2019
125
112
MONOPOLY FOR NINTENDO SWITCH
SWITCH
UBISOFT
3
Casual Games
31/10/2017
126
115
MY LITTLE RIDING CHAMPION
SWITCH
BIGBEN INTERACTIVE
3
Strategy
13/12/2018
127
81
RED FACTION: GUERRILLA RE-MARS-TERED
SWITCH
THQ NORDIC
16
Action
02/07/2019
127
169
BATTLE CHASERS: NIGHTWAR
SWITCH
THQ NORDIC
16
Role-Playing
15/05/2018
129
160
LEGENDARY FISHING
SWITCH
UBISOFT
3
Sport Games
18/09/2018
130
126
FIFA 18
SWITCH
ELECTRONIC ARTS
3
Sport Games
29/09/2017
131
107
LITTLE DRAGONS CAFÉ
SWITCH
RISING STAR GAMES
3
Adventure
28/09/2018
131
98
LITTLE FRIENDS: DOGS & CATS
SWITCH
SOLD OUT SALES & MARKETING
3
Strategy
28/05/2019
131
225
OVERCOOKED: SPECIAL EDITION
SWITCH
SOLD OUT SOFTWARE
3
Strategy
13/02/2018
131
197
STEAMWORLD DIG 2
SWITCH
RISING STAR GAMES
7
Action
27/04/2018
131
121
RAD RODGERS: RADICAL EDITION
SWITCH
THQ NORDIC
16
Action
26/02/2019
131
179
SNIPER ELITE V2 REMASTERED
SWITCH
SOLD OUT SOFTWARE
16
Action
17/05/2019
131
98
CABELA'S THE HUNT: CHAMPIONSHIP EDITION
SWITCH
PLANET ENTERTAINMENT
16
Sport Games
13/12/2018
131
190
PAYDAY 2
SWITCH
505 GAMES
18
Shooter
23/02/2018
139
179
SUPER BOMBERMAN R
SWITCH
KONAMI
7
Action
03/03/2017
140
182
JUST DANCE 2017
SWITCH
UBISOFT
3
Family Entertainment
03/03/2017
141
104
STREET FIGHTER 30TH ANNIVERSARY COLLECTION
SWITCH
CAPCOM
12
Fighting
29/05/2018
142
107
SONIC MANIA
SWITCH
SEGA
3
Action
17/07/2018
142
121
PORTAL KNIGHTS
SWITCH
505 GAMES
7
Action
09/02/2018
142
113
THE RAVEN REMASTERED
SWITCH
THQ NORDIC
16
Casual Games
22/01/2019
142
169
VALKYRIA CHRONICLES 4
SWITCH
SEGA
16
Role-Playing
25/09/2018
146
138
MOTOGP 18
SWITCH
MILESTONE
3
Racing
28/06/2018
147
156
THE ESCAPISTS 2
SWITCH
TEAM17
7
Action
30/10/2018
148
180
SOUTH PARK: THE FRACTURED BUT WHOLE
SWITCH
UBISOFT
18
Role-Playing
24/04/2018
150
151
TOKI
SWITCH
MICROÏDS
7
Action
22/11/2018
150
92
L.A. NOIRE
SWITCH
ROCKSTAR GAMES
18
Adventure
14/11/2017
154
155
HELLO KITTY KRUISERS WITH SANRIO FRIENDS
SWITCH
RISING STAR GAMES
3
Racing
27/04/2018
154
138
FARMING SIMULATOR: NINTENDO SWITCH EDITION
SWITCH
FOCUS HOME INTERACTIVE
3
Strategy
07/11/2017
154
179
SONIC FORCES
SWITCH
SEGA
7
Action
07/11/2017
154
127
BROKEN SWORD 5: THE SERPENT'S CURSE
SWITCH
RAVENSCOURT
16
Adventure
21/09/2018
155
127
MUDRUNNER
SWITCH
FOCUS HOME INTERACTIVE
3
Strategy
27/11/2018
165
113
GINGER: BEYOND THE CRYSTAL
SWITCH
BADLAND GAMES
7
Action
04/01/2019
165
225
RIME
SWITCH
GREY BOX
7
Adventure
17/11/2017
165
197
LET'S SING 2019 + 1 MICROPHONE
SWITCH
RAVENSCOURT
12
Family Entertainment
16/11/2018
165
121
ATELIER LYDIE & SUELLE: THE ALCHEMISTS AND THE MYSTERIOUS PAINTINGS
SWITCH
KOEI TECMO
12
Role-Playing
30/03/2018
165
179
STATE OF MIND
SWITCH
DAEDALIC ENTERTAINMENT
16
Adventure
16/08/2018
165
118
STEINS;GATE ELITE
SWITCH
RAVENSCOURT
16
Adventure
19/02/2019
165
179
WWE 2K18
SWITCH
2K SPORTS
16
Fighting
06/12/2017
165
138
NIGHTS OF AZURE 2: BRIDE OF THE NEW MOON
SWITCH
KOEI TECMO
16
Role-Playing
27/10/2017
165
138
THIS IS THE POLICE 2
SWITCH
THQ NORDIC
16
Strategy
25/09/2018
165
187
WOLFENSTEIN II: THE NEW COLOSSUS
SWITCH
BETHESDA SOFTWORKS
18
Shooter
29/06/2018
166
160
OWLBOY
SWITCH
SOEDESCO
7
Action
29/05/2018
168
135
TAIKO NO TATSUJIN: DRUM 'N' FUN!
SWITCH
BANDAI NAMCO ENTERTAINMENT
3
Family Entertainment
02/11/2018
168
135
BEN 10
SWITCH
OUTRIGHT GAMES
7
Action
10/11/2017
169
160
NAMCO MUSEUM ARCADE PAC
SWITCH
BANDAI NAMCO ENTERTAINMENT
12
Arcade
28/09/2018
179
169
SNIPPERCLIPS PLUS: CUT IT OUT, TOGETHER!
SWITCH
NINTENDO
3
Casual Games
10/11/2017
179
–
CITIES: SKYLINES – NINTENDO SWITCH EDITION
SWITCH
PARADOX INTERACTIVE
3
Strategy
19/07/2019
179
189
HAPPY BIRTHDAYS
SWITCH
NIS AMERICA
3
Strategy
08/06/2018
179
119
DE BLOB 2
SWITCH
THQ NORDIC
7
Action
28/08/2018
179
127
THE BOOK OF UNWRITTEN TALES 2
SWITCH
THQ NORDIC
12
Adventure
05/02/2019
179
127
DISGAEA 1: COMPLETE
SWITCH
NIS AMERICA
12
Role-Playing
12/10/2018
179
187
SUPER NEPTUNIA RPG
SWITCH
REEF ENTERTAINMENT
12
Role-Playing
28/06/2019
179
107
ACES OF THE LUFTWAFFE: SQUADRON
SWITCH
THQ NORDIC
12
Shooter
26/02/2019
179
179
DEAD CELLS
SWITCH
MERGE GAMES
16
Action
17/08/2018
179
179
LABYRINTH OF REFRAIN: COVEN OF DUSK
SWITCH
NIS AMERICA
16
Role-Playing
21/09/2018
180
150
HOTEL TRANSYLVANIA 3: MONSTERS OVERBOARD
SWITCH
OUTRIGHT GAMES
7
Action
13/07/2018
181
182
CRAYOLA SCOOT
SWITCH
OUTRIGHT GAMES
3
Sport Games
23/10/2018
182
–
UNDERTALE
SWITCH
8-4
12
Role-Playing
18/09/2018
188
132
ISLAND FLIGHT SIMULATOR
SWITCH
MARKT+TECHNIK VERLAG
3
Flight
16/01/2018
188
187
TRAILBLAZERS
SWITCH
RISING STAR GAMES
3
Racing
16/11/2018
188
148
HELLO NEIGHBOR: HIDE & SEEK
SWITCH
GEARBOX PUBLISHING
12
Action
07/12/2018
188
127
DISGAEA 5: COMPLETE
SWITCH
NIS AMERICA
12
Role-Playing
26/05/2017
188
170
SID MEIER'S CIVILIZATION VI
SWITCH
2K GAMES
12
Strategy
16/11/2018
188
179
AIR CONFLICTS COLLECTION
SWITCH
KALYPSO MEDIA
16
Flight
22/03/2019
190
225
NINTENDO LABO: TOY-CON 04 VR KIT
SWITCH
NINTENDO
3
Other Games/Compilations
12/04/2019
190
225
THE CALIGULA EFFECT: OVERDOSE
SWITCH
NIS AMERICA
12
Role-Playing
15/03/2019
191
191
OTHERS
SWITCH
UNKNOWN
7
N/A
03/03/2017
ITALY Top 50 3DS W29 2019
CP W29 2019
LP W28 2019
Title Name
Platform
Publisher
Pegi
Genre
Release Date
1
5
POKEMON ULTRA MOON
3DS
NINTENDO
7
Role-Playing
17/11/2017
2
2
POKEMON ULTRA SUN
3DS
NINTENDO
7
Role-Playing
17/11/2017
3
4
SUPER MARIO 3D LAND
3DS
NINTENDO
3
Action
18/11/2011
4
1
SUPER MARIO MAKER FOR NINTENDO 3DS
3DS
NINTENDO
3
Action
02/12/2016
5
3
TOMODACHI LIFE
3DS
NINTENDO
3
Strategy
06/06/2014
6
9
LUIGI'S MANSION 2
3DS
NINTENDO
7
Adventure
28/03/2013
7
6
MARIO PARTY: ISLAND TOUR
3DS
NINTENDO
3
Family Entertainment
13/01/2014
8
8
POKEMON ALPHA SAPPHIRE
3DS
NINTENDO
7
Role-Playing
28/11/2014
9
7
KIRBY: TRIPLE DELUXE
3DS
NINTENDO
7
Action
16/05/2014
10
10
CAPTAIN TOAD: TREASURE TRACKER
3DS
NINTENDO
3
Casual Games
13/07/2018
11
11
ANIMAL CROSSING: NEW LEAF – WELCOME AMIIBO
3DS
NINTENDO
3
Strategy
25/11/2016
12
13
THE LEGEND OF ZELDA: OCARINA OF TIME 3D
3DS
NINTENDO
12
Adventure
17/06/2011
13
12
YO-KAI WATCH 3
3DS
NINTENDO
7
Role-Playing
07/12/2018
14
23
THE LEGEND OF ZELDA: A LINK BETWEEN WORLDS
3DS
NINTENDO
7
Adventure
22/11/2013
15
18
MARIO PARTY: THE TOP 100
3DS
NINTENDO
3
Family Entertainment
22/12/2017
16
16
LEGO MARVEL SUPER HEROES: UNIVERSE IN PERIL
3DS
WARNER BROS. INTERACTIVE
7
Action
15/11/2013
17
25
POKEMON OMEGA RUBY
3DS
NINTENDO
7
Role-Playing
28/11/2014
18
18
LUIGI'S MANSION
3DS
NINTENDO
7
Adventure
19/10/2018
19
42
MARIO KART 7
3DS
NINTENDO
3
Racing
02/12/2011
20
14
MIITOPIA
3DS
NINTENDO
7
Role-Playing
28/07/2017
21
26
POKEMON Y
3DS
NINTENDO
7
Role-Playing
12/10/2013
22
21
LEGO STAR WARS: THE FORCE AWAKENS
3DS
WARNER BROS. INTERACTIVE
7
Action
28/06/2016
23
15
DONKEY KONG COUNTRY RETURNS 3D
3DS
NINTENDO
3
Action
24/05/2013
23
27
POKEMON MOON
3DS
NINTENDO
7
Role-Playing
23/11/2016
25
29
DETECTIVE PIKACHU
3DS
NINTENDO
3
Adventure
23/03/2018
26
17
LEGO CITY UNDERCOVER: THE CHASE BEGINS
3DS
NINTENDO
7
Action
26/04/2013
27
50
FIRE EMBLEM ECHOES: SHADOWS OF VALENTIA
3DS
NINTENDO
12
Role-Playing
19/05/2017
28
22
POKEMON X
3DS
NINTENDO
7
Role-Playing
12/10/2013
29
76
POKEMON GOLD VERSION
3DS
NINTENDO
3
Role-Playing
22/09/2017
30
37
NEW SUPER MARIO BROS. 2
3DS
NINTENDO
3
Action
17/08/2012
31
75
YOSHI'S NEW ISLAND
3DS
NINTENDO
3
Action
14/03/2014
31
46
NINTENDO PRESENTS: NEW STYLE BOUTIQUE 3: STYLING STAR
3DS
NINTENDO
3
Strategy
24/11/2017
33
47
YO-KAI WATCH 2: FLESHY SOULS
3DS
NINTENDO
7
Role-Playing
07/04/2017
34
50
POKEMON SUN
3DS
NINTENDO
7
Role-Playing
23/11/2016
35
35
KIRBY: BATTLE ROYALE
3DS
NINTENDO
7
Family Entertainment
03/11/2017
36
36
POKEMON CRYSTAL VERSION
3DS
NINTENDO
12
Role-Playing
26/01/2018
37
56
SUPER SMASH BROS. FOR NINTENDO 3DS
3DS
NINTENDO
12
Fighting
03/10/2014
38
32
MONSTER HUNTER STORIES
3DS
CAPCOM
7
Role-Playing
08/09/2017
39
55
POKEMON SUPER MYSTERY DUNGEON
3DS
NINTENDO
7
Role-Playing
19/02/2016
39
91
POKEMON SILVER VERSION
3DS
NINTENDO
12
Role-Playing
22/09/2017
41
33
MARIO SPORTS SUPERSTARS
3DS
NINTENDO
3
Sport Games
10/03/2017
42
86
NINTENDO PRESENTS: NEW STYLE BOUTIQUE
3DS
NINTENDO
3
Strategy
16/11/2012
43
60
ANIMAL CROSSING: HAPPY HOME DESIGNER
3DS
NINTENDO
3
Strategy
02/10/2015
44
29
MARIO & LUIGI: BOWSER'S INSIDE STORY + BOWSER JR'S JOURNEY
3DS
NINTENDO
3
Role-Playing
25/01/2019
45
63
FARMING SIMULATOR 18
3DS
FOCUS HOME INTERACTIVE
3
Strategy
06/06/2017
46
70
NINTENDOGS + CATS: FRENCH BULLDOG & NEW FRIENDS
3DS
NINTENDO
3
Strategy
25/03/2011
47
29
MONSTER HUNTER GENERATIONS
3DS
CAPCOM
12
Role-Playing
15/07/2016
48
45
LEGO MARVEL'S AVENGERS
3DS
WARNER BROS. INTERACTIVE
7
Action
27/01/2016
49
33
MARIO & LUIGI: SUPERSTAR SAGA + BOWSER'S MINIONS
3DS
NINTENDO
3
Role-Playing
06/10/2017
50
70
DR. KAWASHIMA'S DEVILISH BRAIN TRAINING: CAN YOU STAY FOCUSED?
3DS
NINTENDO
3
Casual Games
28/07/2017
50
24
YO-KAI WATCH 2: BONY SPIRITS
3DS
NINTENDO
7
Role-Playing
07/04/2017
52
44
BATMAN: ARKHAM ORIGINS BLACKGATE
3DS
WARNER BROS. INTERACTIVE
16
Action
08/11/2013
53
38
MARIO & LUIGI: PAPER JAM BROS.
3DS
NINTENDO
3
Role-Playing
04/12/2015
53
40
YO-KAI WATCH BLASTERS: RED CAT CORPS
3DS
NINTENDO
7
Action
07/09/2018
55
28
DRAGON BALL: FUSIONS
3DS
BANDAI NAMCO ENTERTAINMENT
12
Role-Playing
17/02/2017
56
39
HEY! PIKMIN
3DS
NINTENDO
3
Action
28/07/2017
56
56
KIRBY'S EXTRA EPIC YARN
3DS
NINTENDO
3
Action
08/03/2019
56
49
WARIOWARE GOLD
3DS
NINTENDO
7
Family Entertainment
27/07/2018
56
76
INAZUMA ELEVEN GO: CHRONO STONES: WILDFIRE
3DS
NINTENDO
12
Role-Playing
27/03/2015
60
83
NINTENDOGS + CATS: TOY POODLE & NEW FRIENDS
3DS
NINTENDO
3
Strategy
25/03/2011
60
66
METROID: SAMUS RETURNS
3DS
NINTENDO
7
Action
15/09/2017
62
41
NINTENDOGS + CATS: GOLDEN RETRIEVER & NEW FRIENDS
3DS
NINTENDO
3
Strategy
25/03/2011
63
62
LEGO BATMAN 3: BEYOND GOTHAM
3DS
WARNER BROS. INTERACTIVE
7
Action
14/11/2014
64
43
MARIO TENNIS OPEN
3DS
NINTENDO
3
Sport Games
25/05/2012
64
68
YO-KAI WATCH
3DS
NINTENDO
7
Role-Playing
29/04/2016
64
54
METROID PRIME: FEDERATION FORCE
3DS
NINTENDO
12
Shooter
02/09/2016
67
48
FIFA 15
3DS
ELECTRONIC ARTS
3
Sport Games
25/09/2014
68
56
POOCHY & YOSHI'S WOOLLY WORLD
3DS
NINTENDO
3
Action
03/02/2017
68
107
DILLON'S DEAD-HEAT BREAKERS
3DS
NINTENDO
7
Action
25/05/2018
68
53
LAYTON'S MYSTERY JOURNEY: KATRIELLE AND THE MILLIONAIRES' CONSPIRACY
3DS
LEVEL-5
7
Casual Games
06/10/2017
71
70
ETRIAN ODYSSEY NEXUS
3DS
DEEP SILVER
12
Role-Playing
05/02/2019
72
85
LEGO NINJAGO: NINDROIDS
3DS
WARNER BROS. INTERACTIVE
7
Action
01/08/2014
73
91
POKEMON RUMBLE WORLD
3DS
NINTENDO
7
Action
22/01/2016
73
91
DRAGON QUEST VII: FRAGMENTS OF THE FORGOTTEN PAST
3DS
NINTENDO
12
Role-Playing
16/09/2016
73
91
INAZUMA ELEVEN GO: CHRONO STONES: TUONO
3DS
NINTENDO
12
Role-Playing
27/03/2015
76
76
TEDDY TOGETHER
3DS
NINTENDO
3
Strategy
01/07/2016
76
50
YO-KAI WATCH BLASTERS: WHITE DOG SQUAD
3DS
NINTENDO
7
Action
07/09/2018
76
83
THE LEGEND OF ZELDA: TRI FORCE HEROES
3DS
NINTENDO
7
Adventure
23/10/2015
76
86
INAZUMA ELEVEN 3: BOMB BLAST
3DS
NINTENDO
7
Role-Playing
27/09/2013
76
91
YO-KAI WATCH 2: PSYCHIC SPECTERS
3DS
NINTENDO
7
Role-Playing
29/09/2017
81
99
MARIO PARTY: STAR RUSH
3DS
NINTENDO
3
Family Entertainment
07/10/2016
81
107
COOKING MAMA: SWEET SHOP
3DS
RISING STAR GAMES
3
Strategy
26/05/2017
81
70
SEGA 3D CLASSICS COLLECTION
3DS
SEGA
7
Other Games/Compilations
04/11/2016
81
86
INAZUMA ELEVEN 3: LIGHTNING BOLT
3DS
NINTENDO
7
Role-Playing
27/09/2013
81
86
THE LEGEND OF ZELDA: MAJORA'S MASK 3D
3DS
NINTENDO
12
Adventure
13/02/2015
81
128
7TH DRAGON III CODE: VFD
3DS
DEEP SILVER
12
Role-Playing
02/12/2016
81
56
PERSONA Q2: NEW CINEMA LABYRINTH
3DS
DEEP SILVER
12
Role-Playing
04/06/2019
88
76
STORY OF SEASONS: TRIO OF TOWNS
3DS
NINTENDO
3
Strategy
13/10/2017
88
66
MARIO & SONIC AT THE RIO 2016 OLYMPIC GAMES
3DS
NINTENDO
7
Sport Games
08/04/2016
88
86
FIRE EMBLEM FATES: CONQUEST
3DS
NINTENDO
12
Strategy
20/05/2016
91
63
STAR FOX 64 3D
3DS
NINTENDO
7
Action
09/09/2011
91
81
HYRULE WARRIORS LEGENDS
3DS
NINTENDO
12
Action
24/03/2016
93
115
LEGO HARRY POTTER: YEARS 5-7
3DS
WARNER BROS. INTERACTIVE
7
Action
18/11/2011
94
99
SONIC BOOM: FIRE & ICE
3DS
SEGA
3
Action
30/09/2016
94
65
KIRBY: PLANET ROBOBOT
3DS
NINTENDO
7
Action
10/06/2016
94
76
EVER OASIS
3DS
NINTENDO
7
Role-Playing
23/06/2017
94
91
CULDCEPT REVOLT
3DS
NIS AMERICA
12
Casual Games
06/10/2017
94
128
ETRIAN ODYSSEY V: BEYOND THE MYTH
3DS
DEEP SILVER
12
Role-Playing
03/11/2017
94
97
MONSTER HUNTER 4 ULTIMATE
3DS
CAPCOM
12
Role-Playing
13/02/2015
100
99
PAPER MARIO: STICKER STAR
3DS
NINTENDO
3
Role-Playing
07/12/2012
100
128
ANIMAL CROSSING: HAPPY HOME DESIGNER + ISABELLE SUMMER OUTFIT AMIIBO
3DS
NINTENDO
3
Strategy
18/03/2016
100
107
NINTENDO PRESENTS: NEW STYLE BOUTIQUE 2: FASHION FORWARD
3DS
NINTENDO
3
Strategy
20/11/2015
100
70
FIRE EMBLEM WARRIORS
3DS
NINTENDO
12
Action
20/10/2017
100
99
DRAGON QUEST VIII: JOURNEY OF THE CURSED KING
3DS
NINTENDO
12
Role-Playing
20/01/2017
100
60
FIRE EMBLEM FATES: BIRTHRIGHT
3DS
NINTENDO
12
Strategy
20/05/2016
106
82
LEGO NINJAGO: SHADOW OF RONIN
3DS
WARNER BROS. INTERACTIVE
7
Action
27/03/2015
107
99
HARVEST MOON: SKYTREE VILLAGE
3DS
RISING STAR GAMES
3
Strategy
02/06/2017
107
115
HARVEST MOON: THE LOST VALLEY
3DS
RISING STAR GAMES
3
Strategy
19/06/2015
107
–
SPONGEBOB SQUAREPANTS: PLANKTON'S ROBOTIC REVENGE
3DS
ACTIVISION BLIZZARD
7
Action
11/10/2013
107
115
PUZZLE & DRAGON Z + PUZZLE & DRAGONS: SUPER MARIO BROS. EDITION
3DS
NINTENDO
7
Casual Games
08/05/2015
107
99
SUSHI STRIKER: THE WAY OF SUSHIDO
3DS
NINTENDO
7
Casual Games
08/06/2018
107
140
YO-KAI WATCH + YO-KAI MEDAL
3DS
NINTENDO
7
Role-Playing
29/04/2016
113
126
LEGO JURASSIC WORLD
3DS
WARNER BROS. INTERACTIVE
7
Action
12/06/2015
114
106
LEGO FRIENDS
3DS
WARNER BROS. INTERACTIVE
7
Strategy
29/11/2013
115
–
HOW TO TRAIN YOUR DRAGON 2
3DS
LITTLE ORBIT
7
Adventure
13/06/2014
116
–
PICROSS 3D: ROUND 2
3DS
NINTENDO
3
Casual Games
02/12/2016
116
–
ANIMAL CROSSING: HAPPY HOME DESIGNER + NFC READER/WRITER PACK
3DS
NINTENDO
3
Strategy
02/10/2015
116
128
GARDENING MAMA: FOREST FRIENDS
3DS
NINTENDO
3
Strategy
06/03/2015
116
–
MY FARM 3D
3DS
BIGBEN INTERACTIVE
3
Strategy
10/07/2013
116
128
CHIBI-ROBO!: ZIP LASH
3DS
NINTENDO
7
Action
06/11/2015
116
115
SONIC BOOM: SHATTERED CRYSTAL
3DS
SEGA
7
Action
21/11/2014
116
140
FANTASY LIFE
3DS
NINTENDO
7
Role-Playing
26/09/2014
116
128
POKEMON ULTRA SUN + POKEMON ULTRA MOON
3DS
NINTENDO
7
Role-Playing
17/11/2017
116
107
INAZUMA ELEVEN GO: SHADOW
3DS
NINTENDO
12
Role-Playing
13/06/2014
116
115
RADIANT HISTORIA: PERFECT CHRONOLOGY
3DS
ATLUS
12
Role-Playing
16/02/2018
126
68
MARIO & LUIGI: DREAM TEAM BROS.
3DS
NINTENDO
3
Role-Playing
12/07/2013
126
–
ANIMAL CROSSING: NEW LEAF
3DS
NINTENDO
3
Strategy
14/06/2013
126
99
SHIN MEGAMI TENSEI: STRANGE JOURNEY REDUX
3DS
DEEP SILVER
12
Role-Playing
18/05/2018
129
98
THE LEGO MOVIE VIDEOGAME
3DS
WARNER BROS. INTERACTIVE
7
Action
14/02/2014
130
115
FIRE EMBLEM AWAKENING
3DS
NINTENDO
12
Strategy
19/04/2013
131
–
MIKE THE KNIGHT AND THE GREAT GALLOP
3DS
AVANQUEST SOFTWARE
3
Adventure
17/06/2016
131
–
CANDY MATCH 3
3DS
BIGBEN INTERACTIVE
3
Casual Games
21/02/2014
131
140
MARIO GOLF: WORLD TOUR
3DS
NINTENDO
3
Sport Games
02/05/2014
131
124
DISNEY MAGICAL WORLD 2
3DS
NINTENDO
3
Strategy
14/10/2016
131
107
STORY OF SEASONS
3DS
NINTENDO
3
Strategy
24/12/2015
131
128
CHIBI-ROBO!: ZIP LASH + AMIIBO: CHIBI-ROBO!
3DS
NINTENDO
7
Action
06/11/2015
131
–
SUPER STREET FIGHTER IV: 3D EDITION
3DS
CAPCOM
12
Fighting
25/03/2011
131
–
INAZUMA ELEVEN GO: LIGHT
3DS
NINTENDO
12
Role-Playing
13/06/2014
131
140
CODE NAME: S.T.E.A.M.
3DS
NINTENDO
12
Strategy
15/05/2015
131
–
RESIDENT EVIL: THE MERCENARIES 3D
3DS
CAPCOM
18
Adventure
01/07/2011
141
165
ACE COMBAT: ASSAULT HORIZON LEGACY
3DS
BANDAI NAMCO ENTERTAINMENT
12
Flight
02/12/2011
142
140
CLOUDY WITH A CHANCE OF MEATBALLS 2
3DS
GLOBAL STAR SOFTWARE
3
Action
11/10/2013
142
140
YAKARI: THE MYSTERY OF FOUR-SEASONS
3DS
KIDS' MANIA
3
Action
25/06/2015
142
–
LUCKY LUKE & THE DALTONS
3DS
KIDS' MANIA
3
Adventure
09/06/2015
142
140
FIREMAN SAM: TO THE RESCUE!
3DS
AVANQUEST SOFTWARE
3
Children's Entertainment
27/11/2015
142
140
POKEMON ART ACADEMY
3DS
NINTENDO
3
Other Games/Compilations
04/07/2014
142
–
HORSE VET 3D
3DS
TREVA ENTERTAINMENT
3
Strategy
24/10/2014
142
140
I LOVE MY HORSE
3DS
BIGBEN INTERACTIVE
3
Strategy
10/10/2014
142
–
I LOVE MY PETS
3DS
BIGBEN INTERACTIVE
3
Strategy
19/06/2013
142
–
MY LIFE ON A FARM 3D
3DS
TREVA ENTERTAINMENT
3
Strategy
14/11/2014
142
–
NINTENDO POCKET FOOTBALL CLUB
3DS
NINTENDO
3
Strategy
17/04/2014
142
140
RIDING STAR 3D
3DS
TREVA ENTERTAINMENT
3
Strategy
04/12/2014
142
–
LEGO BATMAN 2: DC SUPER HEROES
3DS
WARNER BROS. INTERACTIVE
7
Action
22/06/2012
142
–
SONIC: LOST WORLD
3DS
SEGA
7
Action
18/10/2013
142
140
SPONGEBOB HEROPANTS
3DS
ACTIVISION BLIZZARD
7
Action
13/02/2015
142
128
THE PEANUTS MOVIE: SNOOPY'S GRAND ADVENTURE
3DS
ACTIVISION BLIZZARD
7
Action
06/11/2015
142
107
RHYTHM PARADISE MEGAMIX
3DS
NINTENDO
7
Family Entertainment
21/10/2016
142
115
FOSSIL FIGHTERS: FRONTIER
3DS
NINTENDO
7
Role-Playing
29/05/2015
142
–
DISNEY MAGICAL WORLD
3DS
NINTENDO
7
Strategy
24/10/2014
142
–
TEENAGE MUTANT NINJA TURTLES: DANGER OF THE OOZE
3DS
ACTIVISION BLIZZARD
12
Action
31/10/2014
142
–
THE AMAZING SPIDER-MAN
3DS
ACTIVISION BLIZZARD
12
Action
25/06/2012
142
–
ETRIAN ODYSSEY 2 UNTOLD: THE FAFNIR KNIGHT
3DS
NIS AMERICA
12
Role-Playing
12/02/2016
142
–
MONSTER HUNTER 3 ULTIMATE
3DS
CAPCOM
12
Role-Playing
22/03/2013
142
140
XENOBLADE CHRONICLES 3D
3DS
NINTENDO
12
Role-Playing
02/04/2015
142
140
DEAD OR ALIVE: DIMENSIONS
3DS
KOEI TECMO
16
Fighting
20/05/2011
166
139
TETRIS ULTIMATE
3DS
UBISOFT
3
Casual Games
14/11/2014
167
165
SURVIVOR: HEROES
3DS
BIGBEN INTERACTIVE
3
Adventure
16/10/2014
167
165
DREAM TRIGGER
3DS
BANDAI NAMCO ENTERTAINMENT
3
Casual Games
04/07/2011
167
–
DISNEY VIOLETTA: RHYTHM & MUSIC
3DS
LITTLE ORBIT
3
Family Entertainment
26/09/2014
167
127
BEN 10: GALACTIC RACING
3DS
D3 PUBLISHER
3
Racing
25/11/2011
167
–
MONSTER HIGH: 13 WISHES
3DS
LITTLE ORBIT
7
Action
22/11/2013
167
–
ADVENTURE TIME: THE SECRET OF THE NAMELESS KINGDOM
3DS
LITTLE ORBIT
7
Adventure
18/11/2014
167
–
TENKAI KNIGHTS: BRAVE BATTLE
3DS
BANDAI NAMCO ENTERTAINMENT
7
Fighting
26/09/2014
167
–
ONE PIECE: UNLIMITED CRUISE SP 2
3DS
BANDAI NAMCO ENTERTAINMENT
12
Adventure
27/07/2012
167
–
ONE PIECE: ROMANCE DAWN
3DS
BANDAI NAMCO ENTERTAINMENT
12
Role-Playing
29/11/2013
167
114
PROJECT X ZONE 2
3DS
BANDAI NAMCO ENTERTAINMENT
12
Strategy
12/02/2016
177
164
LEGO THE LORD OF THE RINGS
3DS
WARNER BROS. INTERACTIVE
7
Action
23/11/2012