Go Vacation balza in vetta alla classifica generale di vendite retail della settimana 32 di questo 2018 diffuse poco fa da AESVI.
I dati, lo ricordiamo, sono forniti da B2Boost nell'ambito del progetto GSD (Games Sales Data) promosso dalla federazione europea ISFE.
La classifica generale, quindi, vede Go Vacation al comando. Il titolo Switch era terzo sette giorni fa. Al secondo posto Call of Duty: WWII e terzo posto per GTA V. Minecraft: PlayStation 4 Edition segue. Super Mario Odyssey, capolista la settimana scorsa, scende in quinta posizione.
Mario Kart 8 Deluxe, Captain Toad: Treasure Tracker, Mario Tennis Aces, Gran Turismo Sport e Rainbow Six Siege chiudono la top ten.
Su Pc, invece, torna dopo qualche settimana di "vacanza" The Sims 4. Segue Call of Duty: WWII e GTA V. Risale di una posizione Football Manager 2018. Continua l'ascesa Lords of the Fallen, da ottavo a quinto. Mafia III, Call of Duty: Infinite Warfare, Dirt 4, Black Ops e Modern Warfare 3 compongono le prime dieci posizioni.
Su Switch è, manco a dirlo, Go Vacation in vetta. Super Mario Odyssey e Mario Kart 8 Deluxe compongono il podio.
Ecco tutte le classifiche, piattaforma per piattaforma, con le relative top 50. Prima di lasciarvi alla lettura una curiosità: la graduatoria Xbox One è capeggiata non da Fifa 18, né da Fifa 17… bensì da Fifa 14.
Ed ora si, buona lettura.
ITALY Top 50 with Platform W32 2018
CP W32 2018
LP W31 2018
Title Name
Platform
Publisher
Pegi
Genre
Release Date
1
3
GO VACATION
SWITCH
NINTENDO
3
Family Entertainment
27/07/2018
2
17
CALL OF DUTY: WWII
PS4
ACTIVISION BLIZZARD
18
Shooter
03/11/2017
3
2
GRAND THEFT AUTO V
PS4
ROCKSTAR GAMES
18
Action
18/11/2014
4
7
MINECRAFT: PLAYSTATION 4 EDITION
PS4
SONY INTERACTIVE ENTERTAINMENT
7
Adventure
03/10/2014
5
1
SUPER MARIO ODYSSEY
SWITCH
NINTENDO
3
Action
27/10/2017
6
6
MARIO KART 8 DELUXE
SWITCH
NINTENDO
3
Racing
28/04/2017
7
4
CAPTAIN TOAD: TREASURE TRACKER
SWITCH
NINTENDO
3
Casual Games
13/07/2018
8
5
MARIO TENNIS ACES
SWITCH
NINTENDO
3
Sport Games
22/06/2018
9
20
GRAN TURISMO SPORT
PS4
SONY INTERACTIVE ENTERTAINMENT
3
Racing
18/10/2017
10
8
TOM CLANCY'S RAINBOW SIX SIEGE
PS4
UBISOFT
18
Shooter
01/12/2015
11
13
SPLATOON 2
SWITCH
NINTENDO
7
Shooter
21/07/2017
12
15
THE LEGEND OF ZELDA: BREATH OF THE WILD
SWITCH
NINTENDO
12
Adventure
03/03/2017
13
9
THE LAST OF US REMASTERED
PS4
SONY INTERACTIVE ENTERTAINMENT
18
Adventure
30/07/2014
14
14
ROCKET LEAGUE
PS4
WARNER BROS. INTERACTIVE
3
Sport Games
01/12/2017
15
11
GOD OF WAR
PS4
SONY INTERACTIVE ENTERTAINMENT
18
Action
20/04/2018
16
24
DRAGON BALL XENOVERSE 2
PS4
BANDAI NAMCO ENTERTAINMENT
12
Fighting
28/10/2016
17
18
CRASH BANDICOOT N. SANE TRILOGY
SWITCH
ACTIVISION BLIZZARD
7
Action
29/06/2018
18
12
MINECRAFT: NINTENDO SWITCH EDITION
SWITCH
MOJANG
7
Adventure
21/06/2018
19
219
KNOWLEDGE IS POWER
PS4
SONY INTERACTIVE ENTERTAINMENT
7
Family Entertainment
22/11/2017
20
22
DETROIT: BECOME HUMAN
PS4
SONY INTERACTIVE ENTERTAINMENT
18
Adventure
25/05/2018
21
32
ROCKET LEAGUE
SWITCH
WARNER BROS. INTERACTIVE
3
Sport Games
26/01/2018
22
33
FIFA 18
SWITCH
ELECTRONIC ARTS
3
Sport Games
29/09/2017
23
27
THE CREW 2
PS4
UBISOFT
12
Racing
29/06/2018
24
16
UNCHARTED 4: A THIEF'S END
PS4
SONY INTERACTIVE ENTERTAINMENT
16
Adventure
10/05/2016
25
31
LEGO MARVEL SUPER HEROES 2
SWITCH
WARNER BROS. INTERACTIVE
7
Action
01/12/2017
26
10
FAR CRY 5
PS4
UBISOFT
18
Shooter
27/03/2018
27
30
SONIC MANIA
SWITCH
SEGA
3
Action
17/07/2018
28
28
RATCHET & CLANK
PS4
SONY INTERACTIVE ENTERTAINMENT
7
Action
22/04/2016
29
196
HIDDEN AGENDA
PS4
SONY INTERACTIVE ENTERTAINMENT
16
Adventure
22/11/2017
30
19
CRASH BANDICOOT N. SANE TRILOGY
PS4
ACTIVISION BLIZZARD
7
Action
30/06/2017
31
35
POKKEN TOURNAMENT DX
SWITCH
NINTENDO
7
Fighting
22/09/2017
32
92
UNCHARTED: THE LOST LEGACY
PS4
SONY INTERACTIVE ENTERTAINMENT
16
Action
23/08/2017
33
29
DONKEY KONG COUNTRY: TROPICAL FREEZE
SWITCH
NINTENDO
3
Action
04/05/2018
34
135
FIFA 14
XBOX ONE
ELECTRONIC ARTS
3
Sport Games
22/11/2013
35
79
JURASSIC WORLD: EVOLUTION
PS4
SOLD OUT SOFTWARE
16
Strategy
03/07/2018
36
25
OCTOPATH TRAVELER
SWITCH
NINTENDO
12
Role-Playing
13/07/2018
37
64
RESIDENT EVIL 7: BIOHAZARD
PS4
CAPCOM
18
Adventure
24/01/2017
38
26
MOTOGP 18
PS4
MILESTONE
3
Racing
07/06/2018
39
53
TEKKEN 7
PS4
BANDAI NAMCO ENTERTAINMENT
16
Fighting
02/06/2017
40
81
CALL OF DUTY: WWII
XBOX ONE
ACTIVISION BLIZZARD
18
Shooter
03/11/2017
41
42
DRAGON BALL XENOVERSE 2
SWITCH
BANDAI NAMCO ENTERTAINMENT
12
Fighting
22/09/2017
42
39
MARIO + RABBIDS KINGDOM BATTLE
SWITCH
UBISOFT
7
Strategy
29/08/2017
43
65
MAFIA III
PS4
2K GAMES
18
Action
07/10/2016
44
57
SUPER MARIO 3D LAND
3DS
NINTENDO
3
Action
18/11/2011
45
34
KIRBY STAR ALLIES
SWITCH
NINTENDO
7
Action
16/03/2018
46
23
ASSASSIN'S CREED ORIGINS
PS4
UBISOFT
18
Action
27/10/2017
47
176
THAT'S YOU!
PS4
SONY INTERACTIVE ENTERTAINMENT
12
Family Entertainment
04/07/2017
48
48
F1 2017
PS4
CODEMASTERS
3
Racing
25/08/2017
49
63
LEGO JURASSIC WORLD
PS4
WARNER BROS. INTERACTIVE
7
Action
12/06/2015
50
80
MIDDLE-EARTH: SHADOW OF WAR
PS4
WARNER BROS. INTERACTIVE
18
Action
10/10/2017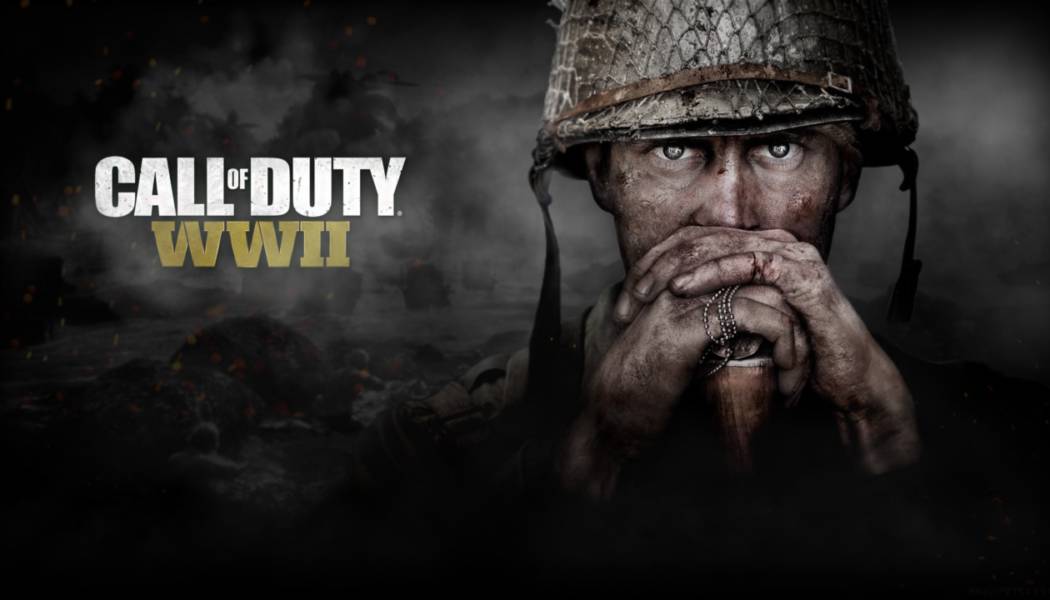 | | | | | | | | |
| --- | --- | --- | --- | --- | --- | --- | --- |
| | | | | | | | |
| | | | | | | | |
| CP W32 2018 | LP W31 2018 | Title Name | Platform | Publisher | Pegi | Genre | Release Date |
| 1 | 9 | CALL OF DUTY: WWII | PS4 | ACTIVISION BLIZZARD | 18 | Shooter | 03/11/2017 |
| 2 | 1 | GRAND THEFT AUTO V | PS4 | ROCKSTAR GAMES | 18 | Action | 18/11/2014 |
| 3 | 2 | MINECRAFT: PLAYSTATION 4 EDITION | PS4 | SONY INTERACTIVE ENTERTAINMENT | 7 | Adventure | 03/10/2014 |
| 4 | 11 | GRAN TURISMO SPORT | PS4 | SONY INTERACTIVE ENTERTAINMENT | 3 | Racing | 18/10/2017 |
| 5 | 3 | TOM CLANCY'S RAINBOW SIX SIEGE | PS4 | UBISOFT | 18 | Shooter | 01/12/2015 |
| 6 | 4 | THE LAST OF US REMASTERED | PS4 | SONY INTERACTIVE ENTERTAINMENT | 18 | Adventure | 30/07/2014 |
| 7 | 7 | ROCKET LEAGUE | PS4 | WARNER BROS. INTERACTIVE | 3 | Sport Games | 01/12/2017 |
| 8 | 6 | GOD OF WAR | PS4 | SONY INTERACTIVE ENTERTAINMENT | 18 | Action | 20/04/2018 |
| 9 | 15 | DRAGON BALL XENOVERSE 2 | PS4 | BANDAI NAMCO ENTERTAINMENT | 12 | Fighting | 28/10/2016 |
| 10 | 136 | KNOWLEDGE IS POWER | PS4 | SONY INTERACTIVE ENTERTAINMENT | 7 | Family Entertainment | 22/11/2017 |
| 11 | 13 | DETROIT: BECOME HUMAN | PS4 | SONY INTERACTIVE ENTERTAINMENT | 18 | Adventure | 25/05/2018 |
| 12 | 17 | THE CREW 2 | PS4 | UBISOFT | 12 | Racing | 29/06/2018 |
| 13 | 8 | UNCHARTED 4: A THIEF'S END | PS4 | SONY INTERACTIVE ENTERTAINMENT | 16 | Adventure | 10/05/2016 |
| 14 | 5 | FAR CRY 5 | PS4 | UBISOFT | 18 | Shooter | 27/03/2018 |
| 15 | 18 | RATCHET & CLANK | PS4 | SONY INTERACTIVE ENTERTAINMENT | 7 | Action | 22/04/2016 |
| 16 | 122 | HIDDEN AGENDA | PS4 | SONY INTERACTIVE ENTERTAINMENT | 16 | Adventure | 22/11/2017 |
| 17 | 10 | CRASH BANDICOOT N. SANE TRILOGY | PS4 | ACTIVISION BLIZZARD | 7 | Action | 30/06/2017 |
| 18 | 55 | UNCHARTED: THE LOST LEGACY | PS4 | SONY INTERACTIVE ENTERTAINMENT | 16 | Action | 23/08/2017 |
| 19 | 47 | JURASSIC WORLD: EVOLUTION | PS4 | SOLD OUT SOFTWARE | 16 | Strategy | 03/07/2018 |
| 20 | 37 | RESIDENT EVIL 7: BIOHAZARD | PS4 | CAPCOM | 18 | Adventure | 24/01/2017 |
| 21 | 16 | MOTOGP 18 | PS4 | MILESTONE | 3 | Racing | 07/06/2018 |
| 22 | 28 | TEKKEN 7 | PS4 | BANDAI NAMCO ENTERTAINMENT | 16 | Fighting | 02/06/2017 |
| 23 | 38 | MAFIA III | PS4 | 2K GAMES | 18 | Action | 07/10/2016 |
| 24 | 14 | ASSASSIN'S CREED ORIGINS | PS4 | UBISOFT | 18 | Action | 27/10/2017 |
| 25 | 110 | THAT'S YOU! | PS4 | SONY INTERACTIVE ENTERTAINMENT | 12 | Family Entertainment | 04/07/2017 |
| 26 | 24 | F1 2017 | PS4 | CODEMASTERS | 3 | Racing | 25/08/2017 |
| 27 | 36 | LEGO JURASSIC WORLD | PS4 | WARNER BROS. INTERACTIVE | 7 | Action | 12/06/2015 |
| 28 | 48 | MIDDLE-EARTH: SHADOW OF WAR | PS4 | WARNER BROS. INTERACTIVE | 18 | Action | 10/10/2017 |
| 29 | 63 | FAR CRY 4 | PS4 | UBISOFT | 18 | Shooter | 18/11/2014 |
| 30 | 121 | WATCH DOGS 2 | PS4 | UBISOFT | 18 | Action | 15/11/2016 |
| 31 | 30 | FALLOUT 4 | PS4 | BETHESDA SOFTWORKS | 18 | Role-Playing | 10/11/2015 |
| 32 | 59 | ASSASSIN'S CREED SYNDICATE | PS4 | UBISOFT | 18 | Action | 23/10/2015 |
| 33 | 165 | FRANTICS | PS4 | SONY INTERACTIVE ENTERTAINMENT | 3 | Family Entertainment | 07/03/2018 |
| 34 | 20 | THE SIMS 4 | PS4 | ELECTRONIC ARTS | 12 | Strategy | 17/11/2017 |
| 35 | 26 | INJUSTICE 2 | PS4 | WARNER BROS. INTERACTIVE | 16 | Fighting | 18/05/2017 |
| 36 | 29 | LEGO WORLDS | PS4 | WARNER BROS. INTERACTIVE | 7 | Adventure | 10/03/2017 |
| 36 | 41 | MORTAL KOMBAT X | PS4 | WARNER BROS. INTERACTIVE | 18 | Fighting | 14/04/2015 |
| 38 | 34 | SONIC MANIA | PS4 | SEGA | 3 | Action | 15/08/2017 |
| 39 | 49 | LEGO MARVEL SUPER HEROES 2 | PS4 | WARNER BROS. INTERACTIVE | 7 | Action | 17/11/2017 |
| 40 | 31 | CALL OF DUTY: BLACK OPS III | PS4 | ACTIVISION BLIZZARD | 18 | Shooter | 06/11/2015 |
| 41 | 64 | LEGO HARRY POTTER COLLECTION | PS4 | WARNER BROS. INTERACTIVE | 7 | Action | 21/10/2016 |
| 42 | 22 | WWE 2K18 | PS4 | 2K SPORTS | 16 | Fighting | 17/10/2017 |
| 43 | 40 | DARK SOULS: REMASTERED | PS4 | BANDAI NAMCO ENTERTAINMENT | 16 | Role-Playing | 25/05/2018 |
| 44 | 32 | LEGO MARVEL'S AVENGERS | PS4 | WARNER BROS. INTERACTIVE | 7 | Action | 27/01/2016 |
| 45 | 71 | KINGDOM HEARTS HD 1.5 + 2.5 REMIX | PS4 | SQUARE ENIX | 12 | Role-Playing | 31/03/2017 |
| 46 | 84 | BATMAN: ARKHAM KNIGHT | PS4 | WARNER BROS. INTERACTIVE | 18 | Action | 23/06/2015 |
| 47 | 81 | TOMB RAIDER: DEFINITIVE EDITION | PS4 | SQUARE ENIX | 18 | Adventure | 31/01/2014 |
| 48 | 51 | LEGO CITY UNDERCOVER | PS4 | WARNER BROS. INTERACTIVE | 7 | Action | 07/04/2017 |
| 49 | 42 | HORIZON ZERO DAWN | PS4 | SONY INTERACTIVE ENTERTAINMENT | 16 | Role-Playing | 01/03/2017 |
| 50 | 44 | NARUTO SHIPPUDEN: ULTIMATE NINJA STORM 4 | PS4 | BANDAI NAMCO ENTERTAINMENT | 12 | Fighting | 05/02/2016 |
ITALY Top 50 XBOX ONE W32 2018
CP W32 2018
LP W31 2018
Title Name
Platform
Publisher
Pegi
Genre
Release Date
1
10
FIFA 14
XBOX ONE
ELECTRONIC ARTS
3
Sport Games
22/11/2013
2
2
CALL OF DUTY: WWII
XBOX ONE
ACTIVISION BLIZZARD
18
Shooter
03/11/2017
3
7
GRAND THEFT AUTO V
XBOX ONE
ROCKSTAR GAMES
18
Action
18/11/2014
4
3
CRASH BANDICOOT N. SANE TRILOGY
XBOX ONE
ACTIVISION BLIZZARD
7
Action
29/06/2018
5
5
CALL OF DUTY: INFINITE WARFARE
XBOX ONE
ACTIVISION BLIZZARD
18
Shooter
04/11/2016
6
1
FAR CRY 5
XBOX ONE
UBISOFT
18
Shooter
27/03/2018
7
4
TOM CLANCY'S RAINBOW SIX SIEGE
XBOX ONE
UBISOFT
18
Shooter
01/12/2015
8
11
THE CREW 2
XBOX ONE
UBISOFT
12
Racing
29/06/2018
9
14
MINECRAFT: XBOX ONE EDITION + MINECRAFT – EXPLORER'S PACK
XBOX ONE
MICROSOFT
7
Adventure
07/11/2017
10
16
DRAGON BALL XENOVERSE 2
XBOX ONE
BANDAI NAMCO ENTERTAINMENT
12
Fighting
28/10/2016
11
6
NO MAN'S SKY
XBOX ONE
505 GAMES
7
Adventure
26/07/2018
12
30
FALLOUT 4
XBOX ONE
BETHESDA SOFTWORKS
18
Role-Playing
10/11/2015
13
29
F1 2017
XBOX ONE
CODEMASTERS
3
Racing
25/08/2017
14
–
WE HAPPY FEW
XBOX ONE
GEARBOX PUBLISHING
18
Adventure
10/08/2018
15
19
ROCKET LEAGUE
XBOX ONE
WARNER BROS. INTERACTIVE
3
Sport Games
01/12/2017
16
26
CALL OF DUTY: BLACK OPS III
XBOX ONE
ACTIVISION BLIZZARD
18
Shooter
06/11/2015
17
13
BATMAN: RETURN TO ARKHAM
XBOX ONE
WARNER BROS. INTERACTIVE
16
Action
21/10/2016
18
21
BATMAN: ARKHAM KNIGHT
XBOX ONE
WARNER BROS. INTERACTIVE
18
Action
23/06/2015
19
49
WWE 2K18
XBOX ONE
2K SPORTS
16
Fighting
17/10/2017
20
25
MAFIA III
XBOX ONE
2K GAMES
18
Action
07/10/2016
21
15
ASSASSIN'S CREED ORIGINS
XBOX ONE
UBISOFT
18
Action
27/10/2017
22
17
OVERWATCH
XBOX ONE
ACTIVISION BLIZZARD
12
Shooter
24/05/2016
23
32
MORTAL KOMBAT XL
XBOX ONE
WARNER BROS. INTERACTIVE
18
Fighting
04/03/2016
24
22
WATCH DOGS 2
XBOX ONE
UBISOFT
18
Action
15/11/2016
25
26
FORZA MOTORSPORT 7
XBOX ONE
MICROSOFT
3
Racing
29/09/2017
25
44
LEGO MARVEL'S AVENGERS
XBOX ONE
WARNER BROS. INTERACTIVE
7
Action
27/01/2016
25
70
STATE OF DECAY 2
XBOX ONE
MICROSOFT
18
Adventure
22/05/2018
28
65
JURASSIC WORLD: EVOLUTION
XBOX ONE
SOLD OUT SOFTWARE
16
Strategy
03/07/2018
29
45
LEGO WORLDS
XBOX ONE
WARNER BROS. INTERACTIVE
7
Adventure
10/03/2017
30
91
LEGO BATMAN 3: BEYOND GOTHAM
XBOX ONE
WARNER BROS. INTERACTIVE
7
Action
14/11/2014
31
73
DARK SOULS: REMASTERED
XBOX ONE
BANDAI NAMCO ENTERTAINMENT
16
Role-Playing
25/05/2018
32
43
INJUSTICE 2
XBOX ONE
WARNER BROS. INTERACTIVE
16
Fighting
18/05/2017
33
68
MOTOGP 17
XBOX ONE
MILESTONE
3
Racing
15/06/2017
33
50
LEGO CITY UNDERCOVER
XBOX ONE
WARNER BROS. INTERACTIVE
7
Action
07/04/2017
35
102
FIFA 17
XBOX ONE
ELECTRONIC ARTS
3
Sport Games
29/09/2016
35
28
HALO: THE MASTER CHIEF COLLECTION
XBOX ONE
MICROSOFT
16
Shooter
11/11/2014
37
81
LEGO MARVEL SUPER HEROES 2
XBOX ONE
WARNER BROS. INTERACTIVE
7
Action
17/11/2017
37
74
LEGO DIMENSIONS: STARTER PACK
XBOX ONE
WARNER BROS. INTERACTIVE
7
Children's Entertainment
29/09/2015
39
93
TEKKEN 7
XBOX ONE
BANDAI NAMCO ENTERTAINMENT
16
Fighting
02/06/2017
39
47
THE WITCHER 3: WILD HUNT
XBOX ONE
CD PROJEKT
18
Role-Playing
19/05/2015
41
60
ASSASSIN'S CREED: THE EZIO COLLECTION
XBOX ONE
UBISOFT
18
Action
18/11/2016
42
24
FIFA 18
XBOX ONE
ELECTRONIC ARTS
3
Sport Games
26/09/2017
43
62
NBA 2K18
XBOX ONE
2K SPORTS
3
Sport Games
15/09/2017
44
23
ASSASSIN'S CREED: ROGUE REMASTERED
XBOX ONE
UBISOFT
18
Action
20/03/2018
45
63
TENNIS WORLD TOUR
XBOX ONE
BIGBEN INTERACTIVE
3
Sport Games
22/05/2018
45
208
MONSTER HUNTER: WORLD
XBOX ONE
CAPCOM
16
Role-Playing
26/01/2018
45
33
THE EVIL WITHIN 2
XBOX ONE
BETHESDA SOFTWORKS
18
Adventure
13/10/2017
48
66
FINAL FANTASY XV
XBOX ONE
SQUARE ENIX
16
Role-Playing
29/11/2016
49
38
FAR CRY PRIMAL
XBOX ONE
UBISOFT
18
Shooter
23/02/2016
50
31
MIDDLE-EARTH: SHADOW OF WAR
XBOX ONE
WARNER BROS. INTERACTIVE
18
Action
10/10/2017
50
8
GEARS OF WAR 4
XBOX ONE
MICROSOFT
18
Shooter
11/10/2016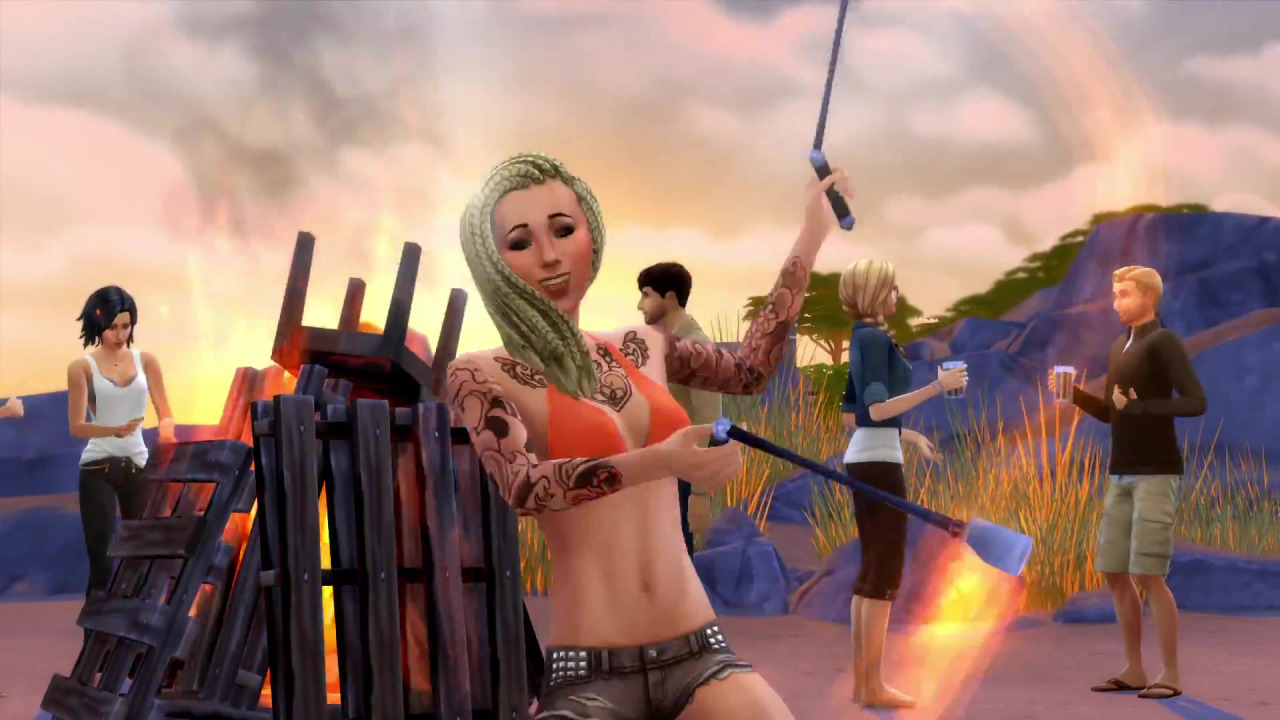 ITALY Top 50 PC W32 2018
CP W32 2018
LP W31 2018
Title Name
Platform
Publisher
Pegi
Genre
Release Date
1
1
THE SIMS 4
PC
ELECTRONIC ARTS
12
Strategy
04/09/2014
2
4
CALL OF DUTY: WWII
PC
ACTIVISION BLIZZARD
18
Shooter
03/11/2017
3
3
GRAND THEFT AUTO V
PC
ROCKSTAR GAMES
18
Action
14/04/2015
4
5
FOOTBALL MANAGER 2018
PC
SEGA
3
Sport Games
10/11/2017
5
8
LORDS OF THE FALLEN
PC
CI GAMES
16
Role-Playing
28/10/2014
6
19
MAFIA III
PC
2K GAMES
18
Action
07/10/2016
7
7
CALL OF DUTY: INFINITE WARFARE
PC
ACTIVISION BLIZZARD
18
Shooter
04/11/2016
8
9
DIRT 4
PC
CODEMASTERS
3
Racing
09/06/2017
9
23
CALL OF DUTY: BLACK OPS
PC
ACTIVISION BLIZZARD
18
Shooter
09/11/2010
10
23
CALL OF DUTY: MODERN WARFARE 3
PC
ACTIVISION BLIZZARD
18
Shooter
08/11/2011
11
28
FIFA 18
PC
ELECTRONIC ARTS
3
Sport Games
29/09/2017
12
12
FALLOUT 4
PC
BETHESDA SOFTWORKS
18
Role-Playing
10/11/2015
13
167
MIRROR'S EDGE CATALYST
PC
ELECTRONIC ARTS
16
Action
09/06/2016
13
16
CALL OF DUTY: ADVANCED WARFARE
PC
ACTIVISION BLIZZARD
18
Shooter
03/11/2014
15
16
WOLFENSTEIN II: THE NEW COLOSSUS
PC
BETHESDA SOFTWORKS
18
Shooter
27/10/2017
16
15
FARMING SIMULATOR 17
PC
FOCUS HOME INTERACTIVE
3
Strategy
25/10/2016
16
16
WARHAMMER 40,000: DAWN OF WAR III
PC
SEGA
16
Strategy
27/04/2017
18
14
F1 2017
PC
CODEMASTERS
3
Racing
25/08/2017
19
30
PURE FARMING 2018
PC
TECHLAND
3
Strategy
13/03/2018
19
23
THE EVIL WITHIN 2
PC
BETHESDA SOFTWORKS
18
Adventure
13/10/2017
19
21
CALL OF DUTY: BLACK OPS II
PC
ACTIVISION BLIZZARD
18
Shooter
13/11/2012
22
129
MOTOGP 17
PC
MILESTONE
3
Racing
15/06/2017
22
26
FOOTBALL MANAGER 2017
PC
SEGA
3
Sport Games
04/11/2016
22
62
TITANFALL 2
PC
ELECTRONIC ARTS
16
Shooter
28/10/2016
22
11
STARCRAFT II: LEGACY OF THE VOID
PC
ACTIVISION BLIZZARD
16
Strategy
10/11/2015
22
46
TOTAL WAR: WARHAMMER II
PC
SEGA
16
Strategy
28/09/2017
27
101
STAR WARS BATTLEFRONT
PC
ELECTRONIC ARTS
16
Action
19/11/2015
28
79
NBA 2K15
PC
2K SPORTS
3
Sport Games
10/10/2014
28
129
ARK: SURVIVAL EVOLVED
PC
STUDIO WILDCARD
16
Adventure
29/08/2017
28
60
THE BUREAU: XCOM DECLASSIFIED
PC
2K GAMES
16
Shooter
23/08/2013
31
62
THE SIMS 4 BUNDLE: THE SIMS 4 + THE SIMS 4 – SEASONS
PC
ELECTRONIC ARTS
12
Strategy
22/06/2018
31
129
OCCULTUS: CABALA MEDITERRANEA
PC
ADVENTURE PRODUCTIONS
16
Casual Games
24/06/2016
31
50
PREY
PC
BETHESDA SOFTWORKS
18
Shooter
05/05/2017
34
47
BATTLEFIELD 4
PC
ELECTRONIC ARTS
18
Shooter
01/11/2013
35
344
PROJECT CARS
PC
BANDAI NAMCO ENTERTAINMENT
3
Racing
08/05/2015
35
29
WRC 7: FIA WORLD RALLY CHAMPIONSHIP
PC
BIGBEN INTERACTIVE
3
Racing
15/09/2017
35
66
FIFA 13
PC
ELECTRONIC ARTS
3
Sport Games
28/09/2012
35
97
FIFA 16
PC
ELECTRONIC ARTS
3
Sport Games
24/09/2015
35
94
FIFA 17
PC
ELECTRONIC ARTS
3
Sport Games
29/09/2016
35
21
CRASH BANDICOOT N. SANE TRILOGY
PC
ACTIVISION BLIZZARD
7
Action
29/06/2018
35
97
DARK SOULS III
PC
BANDAI NAMCO ENTERTAINMENT
16
Role-Playing
12/04/2016
35
41
HITMAN: THE COMPLETE FIRST SEASON
PC
SQUARE ENIX
18
Action
31/01/2017
35
129
THE ELDER SCROLLS V: SKYRIM
PC
BETHESDA SOFTWORKS
18
Role-Playing
11/11/2011
35
13
BATTLEFIELD 1
PC
ELECTRONIC ARTS
18
Shooter
21/10/2016
35
–
QUAKE CHAMPIONS
PC
BETHESDA SOFTWORKS
18
Shooter
09/08/2018
46
30
DONALD DUCK: QUACK ATTACK
PC
UBISOFT
N/A
Action
09/11/2000
47
–
NBA 2K17
PC
2K SPORTS
3
Sport Games
16/09/2016
47
180
PRO EVOLUTION SOCCER 2017
PC
KONAMI
3
Sport Games
15/09/2016
47
126
LEGO WORLDS
PC
WARNER BROS. INTERACTIVE
7
Adventure
10/03/2017
47
173
NEED FOR SPEED: MOST WANTED: A CRITERION GAME
PC
ELECTRONIC ARTS
7
Racing
02/11/2012
47
39
NEED FOR SPEED
PC
ELECTRONIC ARTS
12
Racing
17/03/2016
47
–
GUILD WARS: FACTIONS
PC
NCSOFT
12
Role-Playing
01/05/2006
ITALY Top 50 SWITCH W32 2018
CP W32 2018
LP W31 2018
Title Name
Platform
Publisher
Pegi
Genre
Release Date
1
2
GO VACATION
SWITCH
NINTENDO
3
Family Entertainment
27/07/2018
2
1
SUPER MARIO ODYSSEY
SWITCH
NINTENDO
3
Action
27/10/2017
3
5
MARIO KART 8 DELUXE
SWITCH
NINTENDO
3
Racing
28/04/2017
4
3
CAPTAIN TOAD: TREASURE TRACKER
SWITCH
NINTENDO
3
Casual Games
13/07/2018
5
4
MARIO TENNIS ACES
SWITCH
NINTENDO
3
Sport Games
22/06/2018
6
7
SPLATOON 2
SWITCH
NINTENDO
7
Shooter
21/07/2017
7
8
THE LEGEND OF ZELDA: BREATH OF THE WILD
SWITCH
NINTENDO
12
Adventure
03/03/2017
8
9
CRASH BANDICOOT N. SANE TRILOGY
SWITCH
ACTIVISION BLIZZARD
7
Action
29/06/2018
9
6
MINECRAFT: NINTENDO SWITCH EDITION
SWITCH
MOJANG
7
Adventure
21/06/2018
10
14
ROCKET LEAGUE
SWITCH
WARNER BROS. INTERACTIVE
3
Sport Games
26/01/2018
11
15
FIFA 18
SWITCH
ELECTRONIC ARTS
3
Sport Games
29/09/2017
12
13
LEGO MARVEL SUPER HEROES 2
SWITCH
WARNER BROS. INTERACTIVE
7
Action
01/12/2017
13
12
SONIC MANIA
SWITCH
SEGA
3
Action
17/07/2018
14
17
POKKEN TOURNAMENT DX
SWITCH
NINTENDO
7
Fighting
22/09/2017
15
11
DONKEY KONG COUNTRY: TROPICAL FREEZE
SWITCH
NINTENDO
3
Action
04/05/2018
16
10
OCTOPATH TRAVELER
SWITCH
NINTENDO
12
Role-Playing
13/07/2018
17
21
DRAGON BALL XENOVERSE 2
SWITCH
BANDAI NAMCO ENTERTAINMENT
12
Fighting
22/09/2017
18
19
MARIO + RABBIDS KINGDOM BATTLE
SWITCH
UBISOFT
7
Strategy
29/08/2017
19
16
KIRBY STAR ALLIES
SWITCH
NINTENDO
7
Action
16/03/2018
20
25
CARS 3: DRIVEN TO WIN
SWITCH
WARNER BROS. INTERACTIVE
7
Racing
14/07/2017
21
22
ARMS
SWITCH
NINTENDO
7
Fighting
16/06/2017
22
23
1-2-SWITCH
SWITCH
NINTENDO
12
Family Entertainment
03/03/2017
23
18
LEGO WORLDS
SWITCH
WARNER BROS. INTERACTIVE
7
Adventure
08/09/2017
24
24
LEGO THE INCREDIBLES
SWITCH
WARNER BROS. INTERACTIVE
7
Action
28/06/2018
25
29
THE LEGO NINJAGO MOVIE VIDEO GAME
SWITCH
WARNER BROS. INTERACTIVE
7
Action
20/10/2017
26
28
LEGO CITY UNDERCOVER
SWITCH
WARNER BROS. INTERACTIVE
7
Action
07/04/2017
27
20
JUST DANCE 2018
SWITCH
UBISOFT
3
Family Entertainment
26/10/2017
28
90
OTHERS
SWITCH
MAXIMUM GAMES
3
Strategy
01/01/2000
29
26
NINTENDO LABO: TOY-CON 01 VARIETY KIT
SWITCH
NINTENDO
3
Other Games/Compilations
27/04/2018
30
32
XENOBLADE CHRONICLES 2
SWITCH
NINTENDO
12
Role-Playing
01/12/2017
31
35
THE ELDER SCROLLS V: SKYRIM
SWITCH
BETHESDA SOFTWORKS
18
Role-Playing
17/11/2017
32
–
OVERCOOKED! 2
SWITCH
TEAM17
3
Strategy
07/08/2018
33
33
SONIC FORCES
SWITCH
SEGA
7
Action
07/11/2017
34
34
SCRIBBLENAUTS SHOWDOWN
SWITCH
WARNER BROS. INTERACTIVE
12
Casual Games
09/03/2018
35
39
LITTLE NIGHTMARES: COMPLETE EDITION
SWITCH
BANDAI NAMCO ENTERTAINMENT
16
Action
18/05/2018
36
37
NINTENDO LABO: TOY-CON 02 ROBOT KIT
SWITCH
NINTENDO
3
Other Games/Compilations
27/04/2018
37
31
MOTOGP 18
SWITCH
MILESTONE
3
Racing
28/06/2018
38
38
MXGP 3: THE OFFICIAL MOTOCROSS VIDEOGAME
SWITCH
MILESTONE
3
Racing
21/11/2017
39
55
ADVENTURE TIME: PIRATES OF THE ENCHIRIDION
SWITCH
OUTRIGHT GAMES
7
Adventure
19/07/2018
40
46
A.O.T. 2
SWITCH
KOEI TECMO GAMES
18
Action
20/03/2018
41
36
TENNIS WORLD TOUR
SWITCH
BIGBEN INTERACTIVE
3
Sport Games
19/06/2018
42
45
MONSTER ENERGY SUPERCROSS: THE OFFICIAL VIDEOGAME
SWITCH
MILESTONE
3
Racing
13/02/2018
43
52
BAYONETTA 2
SWITCH
NINTENDO
16
Action
16/02/2018
44
41
WOLFENSTEIN II: THE NEW COLOSSUS
SWITCH
BETHESDA SOFTWORKS
18
Shooter
29/06/2018
45
40
WWE 2K18
SWITCH
2K SPORTS
16
Fighting
06/12/2017
46
67
BEN 10
SWITCH
OUTRIGHT GAMES
7
Action
10/11/2017
47
57
RAYMAN LEGENDS: DEFINITIVE EDITION
SWITCH
UBISOFT
7
Action
12/09/2017
48
47
L.A. NOIRE
SWITCH
ROCKSTAR GAMES
18
Adventure
14/11/2017
49
44
HYRULE WARRIORS: DEFINITIVE EDITION
SWITCH
NINTENDO
12
Action
18/05/2018
50
41
NBA 2K18
SWITCH
2K SPORTS
3
Sport Games
17/10/2017
ITALY Top 50 3DS W32 2018
CP W32 2018
LP W31 2018
Title Name
Platform
Publisher
Pegi
Genre
Release Date
1
3
SUPER MARIO 3D LAND
3DS
NINTENDO
3
Action
18/11/2011
2
2
POKEMON ULTRA SUN
3DS
NINTENDO
7
Role-Playing
17/11/2017
3
4
POKEMON ULTRA MOON
3DS
NINTENDO
7
Role-Playing
17/11/2017
4
1
CAPTAIN TOAD: TREASURE TRACKER
3DS
NINTENDO
3
Casual Games
13/07/2018
5
5
LUIGI'S MANSION 2
3DS
NINTENDO
7
Adventure
28/03/2013
6
7
MARIO PARTY: ISLAND TOUR
3DS
NINTENDO
3
Family Entertainment
17/01/2014
7
8
LEGO JURASSIC WORLD
3DS
WARNER BROS. INTERACTIVE
7
Action
12/06/2015
8
9
DONKEY KONG COUNTRY RETURNS 3D
3DS
NINTENDO
3
Action
24/05/2013
9
11
ANIMAL CROSSING: NEW LEAF – WELCOME AMIIBO
3DS
NINTENDO
3
Strategy
25/11/2016
10
12
THE LEGEND OF ZELDA: OCARINA OF TIME 3D
3DS
NINTENDO
12
Adventure
17/06/2011
11
6
WARIOWARE GOLD
3DS
NINTENDO
7
Family Entertainment
27/07/2018
12
10
MARIO KART 7
3DS
NINTENDO
3
Racing
02/12/2011
13
21
LEGO CITY UNDERCOVER: THE CHASE BEGINS
3DS
NINTENDO
7
Action
26/04/2013
14
14
KIRBY: TRIPLE DELUXE
3DS
NINTENDO
7
Action
16/05/2014
15
17
DRAGON BALL: FUSIONS
3DS
BANDAI NAMCO ENTERTAINMENT
12
Role-Playing
17/02/2017
16
18
TOMODACHI LIFE
3DS
NINTENDO
3
Strategy
06/06/2014
17
13
LEGO MARVEL SUPER HEROES: UNIVERSE IN PERIL
3DS
WARNER BROS. INTERACTIVE
7
Action
15/11/2013
18
19
DETECTIVE PIKACHU
3DS
NINTENDO
3
Adventure
23/03/2018
19
26
FIFA 15
3DS
ELECTRONIC ARTS
3
Sport Games
25/09/2014
19
31
LEGO NINJAGO: SHADOW OF RONIN
3DS
WARNER BROS. INTERACTIVE
7
Action
27/03/2015
21
29
NINTENDOGS + CATS: GOLDEN RETRIEVER & NEW FRIENDS
3DS
NINTENDO
3
Strategy
25/03/2011
22
15
SUPER MARIO MAKER FOR NINTENDO 3DS
3DS
NINTENDO
3
Action
02/12/2016
22
20
LEGO MARVEL'S AVENGERS
3DS
WARNER BROS. INTERACTIVE
7
Action
27/01/2016
24
22
MARIO TENNIS OPEN
3DS
NINTENDO
3
Sport Games
25/05/2012
25
16
MIITOPIA
3DS
NINTENDO
7
Role-Playing
28/07/2017
26
35
POKEMON ALPHA SAPPHIRE
3DS
NINTENDO
7
Role-Playing
28/11/2014
27
40
YO-KAI WATCH 2: PSYCHIC SPECTERS
3DS
NINTENDO
7
Role-Playing
29/09/2017
28
24
LEGO STAR WARS: THE FORCE AWAKENS
3DS
WARNER BROS. INTERACTIVE
7
Action
28/06/2016
29
23
MARIO SPORTS SUPERSTARS
3DS
NINTENDO
3
Sport Games
10/03/2017
30
54
FARMING SIMULATOR 18
3DS
FOCUS HOME INTERACTIVE
3
Strategy
06/06/2017
31
24
LEGO BATMAN 3: BEYOND GOTHAM
3DS
WARNER BROS. INTERACTIVE
7
Action
14/11/2014
32
58
MARIO & LUIGI: SUPERSTAR SAGA + BOWSER'S MINIONS
3DS
NINTENDO
3
Role-Playing
06/10/2017
33
28
POKEMON OMEGA RUBY
3DS
NINTENDO
7
Role-Playing
28/11/2014
34
40
POKEMON SILVER VERSION
3DS
NINTENDO
12
Role-Playing
22/09/2017
35
27
NEW SUPER MARIO BROS. 2
3DS
NINTENDO
3
Action
17/08/2012
36
59
NINTENDOGS + CATS: TOY POODLE & NEW FRIENDS
3DS
NINTENDO
3
Strategy
25/03/2011
36
40
THE LEGO MOVIE VIDEOGAME
3DS
WARNER BROS. INTERACTIVE
7
Action
10/02/2014
38
44
POKEMON RUMBLE WORLD
3DS
NINTENDO
7
Action
22/01/2016
38
34
POKEMON SUN
3DS
NINTENDO
7
Role-Playing
23/11/2016
40
36
MARIO PARTY: THE TOP 100
3DS
NINTENDO
3
Family Entertainment
22/12/2017
40
43
LAYTON'S MYSTERY JOURNEY: KATRIELLE AND THE MILLIONAIRES' CONSPIRACY
3DS
LEVEL-5
7
Casual Games
06/10/2017
40
61
MONSTER HUNTER STORIES
3DS
CAPCOM
7
Role-Playing
08/09/2017
40
45
POKEMON Y
3DS
NINTENDO
7
Role-Playing
12/10/2013
40
36
POKEMON CRYSTAL VERSION
3DS
NINTENDO
12
Role-Playing
26/01/2018
45
39
LEGO NINJAGO: NINDROIDS
3DS
WARNER BROS. INTERACTIVE
7
Action
01/08/2014
45
36
POKEMON X
3DS
NINTENDO
7
Role-Playing
12/10/2013
47
32
THE LEGEND OF ZELDA: TRI FORCE HEROES
3DS
NINTENDO
7
Adventure
23/10/2015
48
61
POKEMON MOON
3DS
NINTENDO
7
Role-Playing
23/11/2016
48
70
SUPER SMASH BROS. FOR NINTENDO 3DS
3DS
NINTENDO
12
Fighting
03/10/2014
50
33
YOSHI'S NEW ISLAND
3DS
NINTENDO
3
Action
14/03/2014
50
52
NINTENDO PRESENTS: NEW STYLE BOUTIQUE 3: STYLING STAR
3DS
NINTENDO
3
Strategy
24/11/2017