È Overwatch il protagonista delle classifiche italiane della week 22 di questo 2018 che si sta avviando a metà cammino.
AESVI ha pubblicato, infatti, le nuove graduatorie riportando i dati forniti da B2Boost nell'ambito del progetto GSD (Game Sales Data) promosso dalla federazione europea ISFE.
Overwatch, quindi, domina sia su console che su Pc occupando la vetta delle due graduatorie. Su console, Fifa 18 è in seconda piazza e Detroit: Become Human conclude il podio. Call of Duty: WWII fa un balzo in avanti, dal 21° al quarto posto. Dark Souls: Remastered scende dalla vetta e va in quinta piazza. God of War è stabile al sesto.
GTA V segue mentre perde quattro posizioni Tennis World Tour.
Su Pc, detto di Overwatch, The Sims 4 e Fifa 18 chiudono il podio, Football Manager scende in quarta posizione, GTA V, Watch Dogs 2 (che sale in sesta posizione recuperandone 31 dalla settimana scorsa), mentre Agony debutta in settima posizione nonostante non sia quel capolavoro tecnico che in molti speravano.
Su Switch Super Mario Odyssey e Donkey Kong Country: Tropical Freeze, mantengono rispettivamente il primo ed il secondo posto. Poi, Fifa 18, Mario Kart 8 Deluxe e Splatoon chiudono la top 5.
A seguire tutte le classifiche, piattaforma per piattaforma. Buona lettura.
ITALY Top 50 fully aggregated  W22 2018
CP W22 2018
LP W21 2018
Title Name
Platforms
Publisher
Pegi
Genre
Release Date
1
5
OVERWATCH
PC, PS4, XBOX ONE
ACTIVISION BLIZZARD
12
Shooter
24/05/2016
2
2
FIFA 18
PC, PS3, PS4, SWITCH, XBOX 360, XBOX ONE
ELECTRONIC ARTS
3
Sport Games
26/09/2017
3
3
DETROIT: BECOME HUMAN
PS4
SONY INTERACTIVE ENTERTAINMENT
18
Adventure
25/05/2018
4
21
CALL OF DUTY: WWII
PC, PS4, XBOX ONE
ACTIVISION BLIZZARD
18
Shooter
03/11/2017
5
1
DARK SOULS: REMASTERED
PS4, XBOX ONE
BANDAI NAMCO ENTERTAINMENT
16
Role-Playing
25/05/2018
6
6
GOD OF WAR
PS4
SONY INTERACTIVE ENTERTAINMENT
18
Action
20/04/2018
7
7
GRAND THEFT AUTO V
PC, PS3, PS4, XBOX 360, XBOX ONE
ROCKSTAR GAMES
18
Action
17/09/2013
8
4
TENNIS WORLD TOUR
PS4, XBOX ONE
BIGBEN INTERACTIVE
3
Sport Games
22/05/2018
9
17
MINECRAFT: PLAYSTATION 4 EDITION
PS4
SONY INTERACTIVE ENTERTAINMENT
7
Adventure
03/10/2014
10
8
FAR CRY 5
PS4, XBOX ONE
UBISOFT
18
Shooter
27/03/2018
11
9
SUPER MARIO ODYSSEY
SWITCH
NINTENDO
3
Action
27/10/2017
12
11
DONKEY KONG COUNTRY: TROPICAL FREEZE
SWITCH, WII U
NINTENDO
3
Action
21/02/2014
13
–
STREET FIGHTER 30TH ANNIVERSARY COLLECTION
PC, PS4, SWITCH, XBOX ONE
CAPCOM
12
Fighting
29/05/2018
14
14
MARIO KART 8 DELUXE
SWITCH
NINTENDO
3
Racing
28/04/2017
15
24
MIDDLE-EARTH: SHADOW OF WAR
PC, PS4, XBOX ONE
WARNER BROS. INTERACTIVE
18
Action
10/10/2017
16
15
TOM CLANCY'S RAINBOW SIX SIEGE
PC, PS4, XBOX ONE
UBISOFT
18
Shooter
01/12/2015
17
39
NEED FOR SPEED: PAYBACK
PC, PS4, XBOX ONE
ELECTRONIC ARTS
12
Racing
10/11/2017
18
16
SPLATOON 2
SWITCH
NINTENDO
7
Shooter
21/07/2017
19
19
ROCKET LEAGUE
PS4, SWITCH, XBOX ONE
WARNER BROS. INTERACTIVE
3
Sport Games
01/12/2017
20
18
CRASH BANDICOOT N. SANE TRILOGY
PS4
ACTIVISION BLIZZARD
7
Action
30/06/2017
21
10
CALL OF DUTY: INFINITE WARFARE
PC, PS4, XBOX ONE
ACTIVISION BLIZZARD
18
Shooter
04/11/2016
22
29
DRAGON BALL XENOVERSE 2
PS4, SWITCH, XBOX ONE
BANDAI NAMCO ENTERTAINMENT
12
Fighting
28/10/2016
23
–
AGONY
PC, PS4, XBOX ONE
RAVENSCOURT
18
Adventure
29/05/2018
24
26
NBA 2K18
PS3, PS4, SWITCH, XBOX 360, XBOX ONE
2K SPORTS
3
Sport Games
15/09/2017
25
20
LEGO JURASSIC WORLD
3DS, PC, PS VITA, PS3, PS4, WII U, XBOX 360, XBOX ONE
WARNER BROS. INTERACTIVE
7
Action
12/06/2015
26
25
THE LEGEND OF ZELDA: BREATH OF THE WILD
SWITCH, WII U
NINTENDO
12
Adventure
03/03/2017
27
–
SEGA MEGA DRIVE CLASSICS
PS4, XBOX ONE
SEGA
12
Other Games/Compilations
29/05/2018
28
23
PRO EVOLUTION SOCCER 2018
PC, PS3, PS4, XBOX 360, XBOX ONE
KONAMI
3
Sport Games
14/09/2017
29
13
INJUSTICE 2
PS4, XBOX ONE
WARNER BROS. INTERACTIVE
16
Fighting
18/05/2017
30
22
DESTINY 2
PC, PS4, XBOX ONE
ACTIVISION BLIZZARD
16
Shooter
06/09/2017
31
84
SCRIBBLENAUTS SHOWDOWN
PS4, SWITCH, XBOX ONE
WARNER BROS. INTERACTIVE
12
Casual Games
09/03/2018
32
27
ASSASSIN'S CREED ORIGINS
PS4, XBOX ONE
UBISOFT
18
Action
27/10/2017
33
36
LEGO WORLDS
PC, PS4, SWITCH, XBOX ONE
WARNER BROS. INTERACTIVE
7
Adventure
10/03/2017
34
30
KIRBY STAR ALLIES
SWITCH
NINTENDO
7
Action
16/03/2018
35
34
ARMS
SWITCH
NINTENDO
7
Fighting
16/06/2017
36
12
STATE OF DECAY 2
XBOX ONE
MICROSOFT
18
Adventure
22/05/2018
37
32
LEGO MARVEL SUPER HEROES 2
PS4, SWITCH, XBOX ONE
WARNER BROS. INTERACTIVE
7
Action
17/11/2017
38
44
THE SIMS 4
PC, PS4, XBOX ONE
ELECTRONIC ARTS
12
Strategy
04/09/2014
39
41
CALL OF DUTY: BLACK OPS III
PC, PS3, PS4, XBOX 360, XBOX ONE
ACTIVISION BLIZZARD
18
Shooter
06/11/2015
40
33
JUST DANCE 2018
PS3, PS4, SWITCH, WII U, XBOX 360, XBOX ONE
UBISOFT
3
Family Entertainment
26/10/2017
41
35
NINTENDO LABO: TOY-CON 01 VARIETY KIT
SWITCH
NINTENDO
3
Other Games/Compilations
27/04/2018
42
42
POKKEN TOURNAMENT DX
SWITCH
NINTENDO
7
Fighting
22/09/2017
43
37
WWE 2K18
PS4, SWITCH, XBOX ONE
2K SPORTS
16
Fighting
17/10/2017
44
62
HORIZON ZERO DAWN
PS4
SONY INTERACTIVE ENTERTAINMENT
16
Role-Playing
01/03/2017
45
59
MAFIA III
PC, PS4, XBOX ONE
2K GAMES
18
Action
07/10/2016
46
28
FAR CRY 4
PC, PS3, PS4, XBOX 360, XBOX ONE
UBISOFT
18
Shooter
18/11/2014
47
40
1-2-SWITCH
SWITCH
NINTENDO
12
Family Entertainment
03/03/2017
48
49
F1 2017
PC, PS4, XBOX ONE
CODEMASTERS
3
Racing
25/08/2017
49
43
MOTOGP 17
PC, PS4, XBOX ONE
MILESTONE
3
Racing
15/06/2017
50
50
LEGO MARVEL'S AVENGERS
3DS, PC, PS VITA, PS3, PS4, WII U, XBOX 360, XBOX ONE
WARNER BROS. INTERACTIVE
7
Action
27/01/2016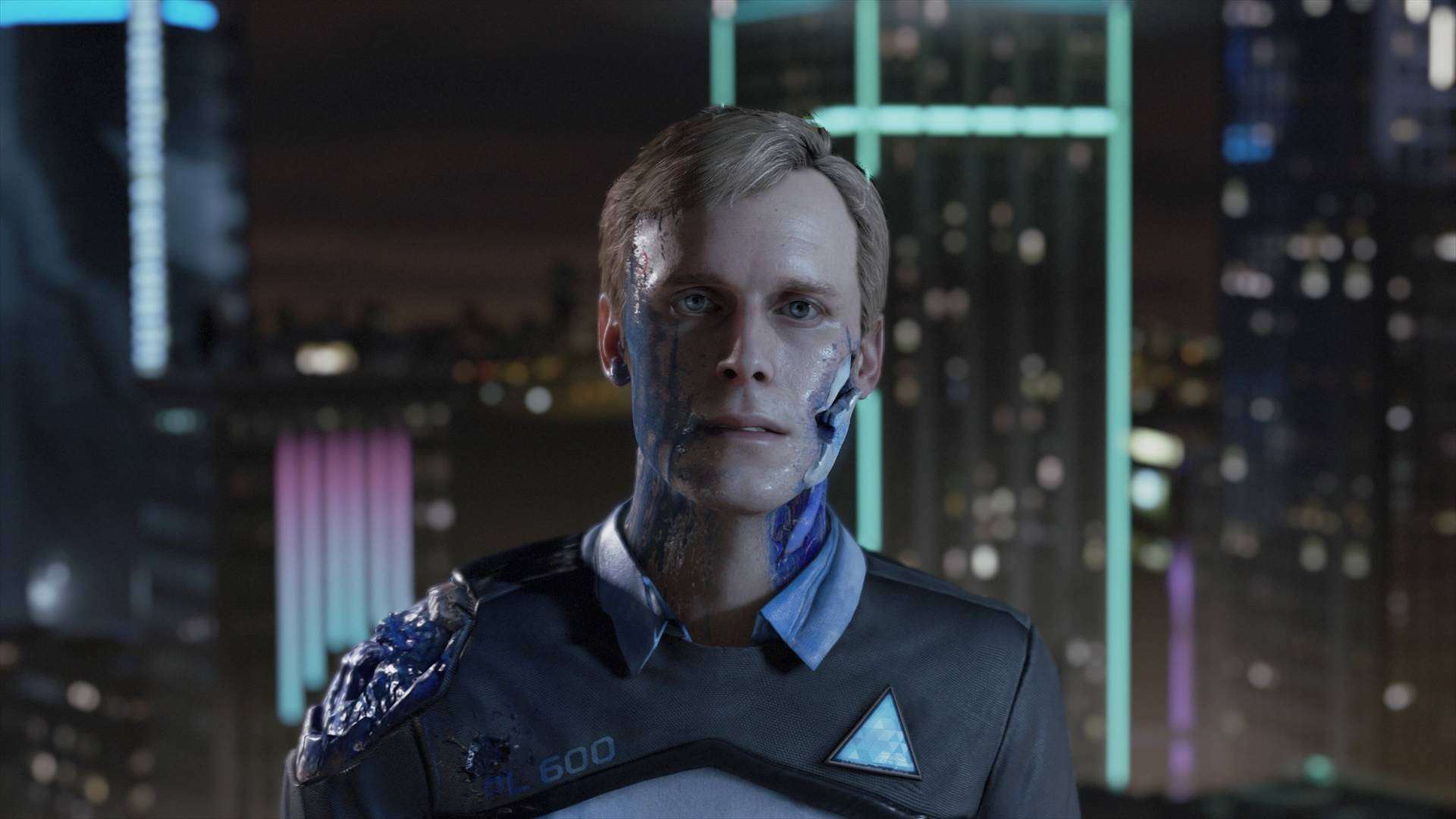 ITALY Top 50 PS4 W22 2018
CP W22 2018
LP W21 2018
Title Name
Platform
Publisher
Pegi
Genre
Release Date
1
1
DETROIT: BECOME HUMAN
PS4
SONY INTERACTIVE ENTERTAINMENT
18
Adventure
25/05/2018
2
4
FIFA 18
PS4
ELECTRONIC ARTS
3
Sport Games
26/09/2017
3
11
OVERWATCH
PS4
ACTIVISION BLIZZARD
12
Shooter
24/05/2016
4
17
CALL OF DUTY: WWII
PS4
ACTIVISION BLIZZARD
18
Shooter
03/11/2017
5
5
GOD OF WAR
PS4
SONY INTERACTIVE ENTERTAINMENT
18
Action
20/04/2018
6
2
DARK SOULS: REMASTERED
PS4
BANDAI NAMCO ENTERTAINMENT
16
Role-Playing
25/05/2018
7
7
GRAND THEFT AUTO V
PS4
ROCKSTAR GAMES
18
Action
18/11/2014
8
9
MINECRAFT: PLAYSTATION 4 EDITION
PS4
SONY INTERACTIVE ENTERTAINMENT
7
Adventure
03/10/2014
9
6
FAR CRY 5
PS4
UBISOFT
18
Shooter
27/03/2018
10
3
TENNIS WORLD TOUR
PS4
BIGBEN INTERACTIVE
3
Sport Games
22/05/2018
11
16
MIDDLE-EARTH: SHADOW OF WAR
PS4
WARNER BROS. INTERACTIVE
18
Action
10/10/2017
12
12
TOM CLANCY'S RAINBOW SIX SIEGE
PS4
UBISOFT
18
Shooter
01/12/2015
13
26
NEED FOR SPEED: PAYBACK
PS4
ELECTRONIC ARTS
12
Racing
10/11/2017
14
13
CRASH BANDICOOT N. SANE TRILOGY
PS4
ACTIVISION BLIZZARD
7
Action
30/06/2017
15
–
STREET FIGHTER 30TH ANNIVERSARY COLLECTION
PS4
CAPCOM
12
Fighting
29/05/2018
16
–
AGONY
PS4
RAVENSCOURT
18
Adventure
29/05/2018
17
10
CALL OF DUTY: INFINITE WARFARE
PS4
ACTIVISION BLIZZARD
18
Shooter
04/11/2016
18
8
INJUSTICE 2
PS4
WARNER BROS. INTERACTIVE
16
Fighting
18/05/2017
19
–
SEGA MEGA DRIVE CLASSICS
PS4
SEGA
12
Other Games/Compilations
29/05/2018
20
14
DESTINY 2
PS4
ACTIVISION BLIZZARD
16
Shooter
06/09/2017
21
15
LEGO JURASSIC WORLD
PS4
WARNER BROS. INTERACTIVE
7
Action
12/06/2015
22
20
ROCKET LEAGUE
PS4
WARNER BROS. INTERACTIVE
3
Sport Games
01/12/2017
23
22
NBA 2K18
PS4
2K SPORTS
3
Sport Games
15/09/2017
24
125
SCRIBBLENAUTS SHOWDOWN
PS4
WARNER BROS. INTERACTIVE
12
Casual Games
09/03/2018
25
24
DRAGON BALL XENOVERSE 2
PS4
BANDAI NAMCO ENTERTAINMENT
12
Fighting
28/10/2016
26
19
ASSASSIN'S CREED ORIGINS
PS4
UBISOFT
18
Action
27/10/2017
27
21
PRO EVOLUTION SOCCER 2018
PS4
KONAMI
3
Sport Games
14/09/2017
28
27
CALL OF DUTY: BLACK OPS III
PS4
ACTIVISION BLIZZARD
18
Shooter
06/11/2015
29
35
HORIZON ZERO DAWN
PS4
SONY INTERACTIVE ENTERTAINMENT
16
Role-Playing
01/03/2017
30
18
FAR CRY 4
PS4
UBISOFT
18
Shooter
18/11/2014
31
25
WWE 2K18
PS4
2K SPORTS
16
Fighting
17/10/2017
32
41
THE SIMS 4
PS4
ELECTRONIC ARTS
12
Strategy
17/11/2017
33
34
F1 2017
PS4
CODEMASTERS
3
Racing
25/08/2017
34
138
AGENTS OF MAYHEM
PS4
DEEP SILVER
18
Action
18/08/2017
35
30
MOTOGP 17
PS4
MILESTONE
3
Racing
15/06/2017
36
23
MXGP 2: THE OFFICIAL MOTOCROSS VIDEOGAME
PS4
MILESTONE
3
Racing
07/04/2016
37
51
RIDE 2
PS4
MILESTONE
3
Racing
07/10/2016
38
42
MAFIA III
PS4
2K GAMES
18
Action
07/10/2016
39
43
TEKKEN 7
PS4
BANDAI NAMCO ENTERTAINMENT
16
Fighting
02/06/2017
40
247
CARMAGEDDON: MAX DAMAGE
PS4
STAINLESS GAMES
18
Racing
08/07/2016
41
31
A WAY OUT
PS4
ELECTRONIC ARTS
18
Action
23/03/2018
42
38
LEGO WORLDS
PS4
WARNER BROS. INTERACTIVE
7
Adventure
10/03/2017
43
36
LEGO MARVEL SUPER HEROES 2
PS4
WARNER BROS. INTERACTIVE
7
Action
17/11/2017
44
58
STAR WARS BATTLEFRONT II
PS4
ELECTRONIC ARTS
16
Shooter
17/11/2017
45
40
WATCH DOGS 2
PS4
UBISOFT
18
Action
15/11/2016
46
32
ASSASSIN'S CREED CHRONICLES
PS4
UBISOFT
16
Action
09/02/2016
47
29
HITMAN
PS4
WARNER BROS. INTERACTIVE
18
Action
17/05/2018
48
39
CONAN EXILES
PS4
DEEP SILVER
18
Adventure
08/05/2018
49
56
FALLOUT 4
PS4
BETHESDA SOFTWORKS
18
Role-Playing
10/11/2015
50
121
OUTLAST TRINITY
PS4
WARNER BROS. INTERACTIVE
18
Adventure
28/04/2017
ITALY Top 50 XBOX ONE W22 2018
CP W22 2018
LP W21 2018
Title Name
Platform
Publisher
Pegi
Genre
Release Date
1
3
OVERWATCH
XBOX ONE
ACTIVISION BLIZZARD
12
Shooter
24/05/2016
2
2
FIFA 18
XBOX ONE
ELECTRONIC ARTS
3
Sport Games
26/09/2017
3
10
CALL OF DUTY: WWII
XBOX ONE
ACTIVISION BLIZZARD
18
Shooter
03/11/2017
4
1
STATE OF DECAY 2
XBOX ONE
MICROSOFT
18
Adventure
22/05/2018
5
98
TENNIS WORLD TOUR
XBOX ONE
BIGBEN INTERACTIVE
3
Sport Games
22/05/2018
6
7
CALL OF DUTY: INFINITE WARFARE
XBOX ONE
ACTIVISION BLIZZARD
18
Shooter
04/11/2016
7
6
GRAND THEFT AUTO V
XBOX ONE
ROCKSTAR GAMES
18
Action
18/11/2014
8
5
FAR CRY 5
XBOX ONE
UBISOFT
18
Shooter
27/03/2018
9
4
DARK SOULS: REMASTERED
XBOX ONE
BANDAI NAMCO ENTERTAINMENT
16
Role-Playing
25/05/2018
10
8
TOM CLANCY'S RAINBOW SIX SIEGE
XBOX ONE
UBISOFT
18
Shooter
01/12/2015
11
–
STREET FIGHTER 30TH ANNIVERSARY COLLECTION
XBOX ONE
CAPCOM
12
Fighting
29/05/2018
12
–
AGONY
XBOX ONE
RAVENSCOURT
18
Adventure
29/05/2018
13
21
MIDDLE-EARTH: SHADOW OF WAR
XBOX ONE
WARNER BROS. INTERACTIVE
18
Action
10/10/2017
14
17
DRAGON BALL XENOVERSE 2
XBOX ONE
BANDAI NAMCO ENTERTAINMENT
12
Fighting
28/10/2016
15
26
NEED FOR SPEED: PAYBACK
XBOX ONE
ELECTRONIC ARTS
12
Racing
10/11/2017
16
16
GEARS OF WAR 4
XBOX ONE
MICROSOFT
18
Shooter
11/10/2016
17
14
KILLER INSTINCT
XBOX ONE
MICROSOFT
18
Fighting
10/10/2014
18
–
SEGA MEGA DRIVE CLASSICS
XBOX ONE
SEGA
12
Other Games/Compilations
29/05/2018
19
13
MINECRAFT: XBOX ONE EDITION + MINECRAFT – EXPLORER'S PACK
XBOX ONE
MICROSOFT
7
Adventure
07/11/2017
20
18
HOMEFRONT: THE REVOLUTION
XBOX ONE
DEEP SILVER
18
Shooter
20/05/2016
21
32
NBA 2K18
XBOX ONE
2K SPORTS
3
Sport Games
15/09/2017
22
11
MINECRAFT: XBOX ONE EDITION
XBOX ONE
MICROSOFT
7
Adventure
28/11/2014
23
12
ASSASSIN'S CREED ORIGINS
XBOX ONE
UBISOFT
18
Action
27/10/2017
24
15
DEUS EX: MANKIND DIVIDED
XBOX ONE
SQUARE ENIX
18
Shooter
23/08/2016
25
22
FORZA MOTORSPORT 7
XBOX ONE
MICROSOFT
3
Racing
29/09/2017
26
9
INJUSTICE 2
XBOX ONE
WARNER BROS. INTERACTIVE
16
Fighting
18/05/2017
27
23
ROCKET LEAGUE
XBOX ONE
WARNER BROS. INTERACTIVE
3
Sport Games
01/12/2017
28
30
MAFIA III
XBOX ONE
2K GAMES
18
Action
07/10/2016
29
31
SEA OF THIEVES
XBOX ONE
MICROSOFT
12
Role-Playing
20/03/2018
30
29
PLAYERUNKNOWN'S BATTLEGROUNDS
XBOX ONE
MICROSOFT
16
Shooter
12/12/2017
31
36
LEGO WORLDS
XBOX ONE
WARNER BROS. INTERACTIVE
7
Adventure
10/03/2017
32
25
DESTINY 2
XBOX ONE
ACTIVISION BLIZZARD
16
Shooter
06/09/2017
33
37
FOR HONOR
XBOX ONE
UBISOFT
18
Action
14/02/2017
34
44
F1 2017
XBOX ONE
CODEMASTERS
3
Racing
25/08/2017
35
19
DEAD RISING 3
XBOX ONE
MICROSOFT
18
Adventure
22/11/2013
36
38
HALO 5: GUARDIANS
XBOX ONE
MICROSOFT
16
Shooter
27/10/2015
36
47
THE ELDER SCROLLS V: SKYRIM: SPECIAL EDITION
XBOX ONE
BETHESDA SOFTWORKS
18
Role-Playing
28/10/2016
38
68
SKYLANDERS IMAGINATORS: STARTER PACK
XBOX ONE
ACTIVISION BLIZZARD
7
Action
14/10/2016
39
46
CALL OF DUTY: BLACK OPS III
XBOX ONE
ACTIVISION BLIZZARD
18
Shooter
06/11/2015
40
63
LEGO CITY UNDERCOVER
XBOX ONE
WARNER BROS. INTERACTIVE
7
Action
07/04/2017
41
35
MOTOGP 17
XBOX ONE
MILESTONE
3
Racing
15/06/2017
42
51
LEGO MARVEL SUPER HEROES 2
XBOX ONE
WARNER BROS. INTERACTIVE
7
Action
17/11/2017
43
137
THE LEGO MOVIE VIDEOGAME
XBOX ONE
WARNER BROS. INTERACTIVE
7
Action
14/02/2014
43
33
WATCH DOGS 2
XBOX ONE
UBISOFT
18
Action
15/11/2016
45
41
FINAL FANTASY XV
XBOX ONE
SQUARE ENIX
16
Role-Playing
29/11/2016
46
84
FALLOUT 4
XBOX ONE
BETHESDA SOFTWORKS
18
Role-Playing
10/11/2015
47
27
TOM CLANCY'S GHOST RECON: WILDLANDS
XBOX ONE
UBISOFT
18
Shooter
07/03/2017
48
90
STAR WARS BATTLEFRONT II
XBOX ONE
ELECTRONIC ARTS
16
Shooter
17/11/2017
49
49
MONSTER HUNTER: WORLD
XBOX ONE
CAPCOM
16
Role-Playing
26/01/2018
49
28
CONAN EXILES
XBOX ONE
DEEP SILVER
18
Adventure
08/05/2018
ITALY Top 50 PC W22 2018
CP W22 2018
LP W21 2018
Title Name
Platform
Publisher
Pegi
Genre
Release Date
1
1
OVERWATCH
PC
ACTIVISION BLIZZARD
12
Shooter
24/05/2016
2
2
THE SIMS 4
PC
ELECTRONIC ARTS
12
Strategy
04/09/2014
3
4
FIFA 18
PC
ELECTRONIC ARTS
3
Sport Games
29/09/2017
4
3
FOOTBALL MANAGER 2018
PC
SEGA
3
Sport Games
10/11/2017
5
5
GRAND THEFT AUTO V
PC
ROCKSTAR GAMES
18
Action
14/04/2015
6
37
WATCH DOGS 2
PC
UBISOFT
18
Action
29/11/2016
7
–
AGONY
PC
RAVENSCOURT
18
Adventure
29/05/2018
8
9
MAFIA III
PC
2K GAMES
18
Action
07/10/2016
9
11
CALL OF DUTY: BLACK OPS
PC
ACTIVISION BLIZZARD
18
Shooter
09/11/2010
10
7
CALL OF DUTY: BLACK OPS II
PC
ACTIVISION BLIZZARD
18
Shooter
13/11/2012
11
6
TOM CLANCY'S RAINBOW SIX SIEGE
PC
UBISOFT
18
Shooter
01/12/2015
12
42
ELEX
PC
THQ NORDIC
16
Role-Playing
17/10/2017
13
19
CALL OF DUTY: MODERN WARFARE 3
PC
ACTIVISION BLIZZARD
18
Shooter
08/11/2011
14
13
DONALD DUCK: QUACK ATTACK
PC
UBISOFT
N/A
Action
09/11/2000
15
17
STARCRAFT II: LEGACY OF THE VOID
PC
ACTIVISION BLIZZARD
16
Strategy
10/11/2015
16
7
CALL OF DUTY: WWII
PC
ACTIVISION BLIZZARD
18
Shooter
03/11/2017
17
22
THE ELDER SCROLLS V: SKYRIM
PC
BETHESDA SOFTWORKS
18
Role-Playing
11/11/2011
18
91
TOTAL WAR: WARHAMMER
PC
SEGA
16
Strategy
24/05/2016
19
14
FIFA 17
PC
ELECTRONIC ARTS
3
Sport Games
29/09/2016
20
30
CALL OF DUTY: INFINITE WARFARE
PC
ACTIVISION BLIZZARD
18
Shooter
04/11/2016
21
10
FARMING SIMULATOR 17
PC
FOCUS HOME INTERACTIVE
3
Strategy
25/10/2016
22
16
CONAN EXILES
PC
DEEP SILVER
18
Adventure
08/05/2018
22
42
CALL OF DUTY: ADVANCED WARFARE
PC
ACTIVISION BLIZZARD
18
Shooter
03/11/2014
24
32
DIRT 4
PC
CODEMASTERS
3
Racing
09/06/2017
25
27
A TOTAL WAR SAGA: THRONES OF BRITANNIA
PC
SEGA
16
Strategy
03/05/2018
26
144
NOSTRADAMUS: THE LAST PROPHECY
PC
PETER GAMES
7
Casual Games
14/11/2007
27
58
TOTAL WAR: WARHAMMER II
PC
SEGA
16
Strategy
28/09/2017
28
58
MOTOGP 17
PC
MILESTONE
3
Racing
15/06/2017
28
25
FOOTBALL MANAGER 2017
PC
SEGA
3
Sport Games
04/11/2016
28
17
PRO EVOLUTION SOCCER 2013
PC
KONAMI
3
Sport Games
21/09/2012
31
42
SIMCITY
PC
ELECTRONIC ARTS
7
Strategy
04/03/2013
32
41
VALENTINO ROSSI THE GAME
PC
MILESTONE
3
Racing
16/06/2016
33
15
THE SIMS 4 BUNDLE: THE SIMS 4 + THE SIMS 4 – CATS & DOGS
PC
ELECTRONIC ARTS
12
Strategy
10/11/2017
34
–
NEED FOR SPEED: MOST WANTED: A CRITERION GAME
PC
ELECTRONIC ARTS
7
Racing
02/11/2012
35
23
FALLOUT 4
PC
BETHESDA SOFTWORKS
18
Role-Playing
10/11/2015
36
–
STREET FIGHTER 30TH ANNIVERSARY COLLECTION
PC
CAPCOM
12
Fighting
29/05/2018
37
36
PURE FARMING 2018
PC
TECHLAND
3
Strategy
13/03/2018
37
58
PILLARS OF ETERNITY II: DEADFIRE
PC
THQ NORDIC
12
Role-Playing
08/05/2018
37
58
DMC: DEVIL MAY CRY
PC
CAPCOM
16
Action
25/01/2013
37
30
HITMAN: ABSOLUTION
PC
SQUARE ENIX
18
Action
20/11/2012
41
20
MASS EFFECT: ANDROMEDA
PC
ELECTRONIC ARTS
18
Role-Playing
23/03/2017
42
38
NEED FOR SPEED
PC
ELECTRONIC ARTS
12
Racing
17/03/2016
42
56
TITANFALL 2
PC
ELECTRONIC ARTS
16
Shooter
28/10/2016
42
85
BATTLEFIELD 1
PC
ELECTRONIC ARTS
18
Shooter
21/10/2016
45
27
F1 2017
PC
CODEMASTERS
3
Racing
25/08/2017
45
39
FINAL FANTASY XIV: A REALM REBORN
PC
SQUARE ENIX
16
Role-Playing
27/08/2013
45
39
SHOGUN 2: TOTAL WAR
PC
SEGA
16
Strategy
07/03/2011
48
144
THE AMAZING SPIDER-MAN 2
PC
ACTIVISION BLIZZARD
16
Action
02/05/2014
48
134
HITMAN: THE COMPLETE FIRST SEASON
PC
SQUARE ENIX
18
Action
31/01/2017
50
32
RIDE 2
PC
MILESTONE
3
Racing
07/10/2016
50
–
DRACULA: LOVE KILLS
PC
DENDA GAMES
7
Casual Games
27/04/2012
50
144
LIFE IS STRANGE
PC
SQUARE ENIX
16
Adventure
22/01/2016
50
–
DEADLIGHT: DIRECTOR'S CUT
PC
DEEP SILVER
18
Action
21/06/2016
50
144
KINGDOM COME: DELIVERANCE
PC
DEEP SILVER
18
Role-Playing
13/02/2018
50
32
PREY
PC
BETHESDA SOFTWORKS
18
Shooter
05/05/2017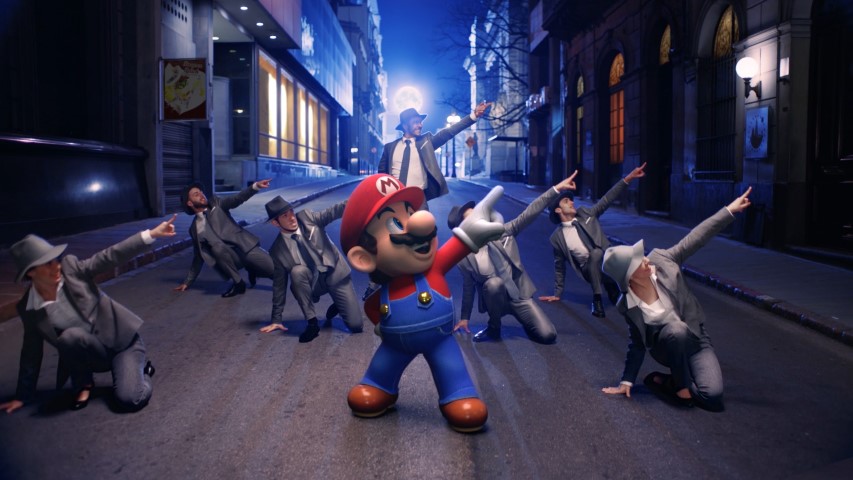 ITALY Top 50 SWITCH W22 2018
CP W22 2018
LP W21 2018
Title Name
Platform
Publisher
Pegi
Genre
Release Date
1
1
SUPER MARIO ODYSSEY
SWITCH
NINTENDO
3
Action
27/10/2017
2
2
DONKEY KONG COUNTRY: TROPICAL FREEZE
SWITCH
NINTENDO
3
Action
04/05/2018
3
5
FIFA 18
SWITCH
ELECTRONIC ARTS
3
Sport Games
29/09/2017
4
3
MARIO KART 8 DELUXE
SWITCH
NINTENDO
3
Racing
28/04/2017
5
4
SPLATOON 2
SWITCH
NINTENDO
7
Shooter
21/07/2017
6
6
THE LEGEND OF ZELDA: BREATH OF THE WILD
SWITCH
NINTENDO
12
Adventure
03/03/2017
7
7
KIRBY STAR ALLIES
SWITCH
NINTENDO
7
Action
16/03/2018
8
9
ARMS
SWITCH
NINTENDO
7
Fighting
16/06/2017
9
10
NINTENDO LABO: TOY-CON 01 VARIETY KIT
SWITCH
NINTENDO
3
Other Games/Compilations
27/04/2018
10
13
POKKEN TOURNAMENT DX
SWITCH
NINTENDO
7
Fighting
22/09/2017
11
11
ROCKET LEAGUE
SWITCH
WARNER BROS. INTERACTIVE
3
Sport Games
26/01/2018
12
–
STREET FIGHTER 30TH ANNIVERSARY COLLECTION
SWITCH
CAPCOM
12
Fighting
29/05/2018
13
11
1-2-SWITCH
SWITCH
NINTENDO
12
Family Entertainment
03/03/2017
14
21
DRAGON BALL XENOVERSE 2
SWITCH
BANDAI NAMCO ENTERTAINMENT
12
Fighting
22/09/2017
15
15
NINTENDO LABO: TOY-CON 02 ROBOT KIT
SWITCH
NINTENDO
3
Other Games/Compilations
27/04/2018
16
8
HYRULE WARRIORS: DEFINITIVE EDITION
SWITCH
NINTENDO
12
Action
18/05/2018
17
14
LITTLE NIGHTMARES: COMPLETE EDITION
SWITCH
BANDAI NAMCO ENTERTAINMENT
16
Action
18/05/2018
18
19
LEGO WORLDS
SWITCH
WARNER BROS. INTERACTIVE
7
Adventure
08/09/2017
19
18
MARIO + RABBIDS KINGDOM BATTLE
SWITCH
UBISOFT
7
Strategy
29/08/2017
20
–
OWLBOY
SWITCH
SOEDESCO
7
Action
29/05/2018
21
17
LEGO MARVEL SUPER HEROES 2
SWITCH
WARNER BROS. INTERACTIVE
7
Action
01/12/2017
22
16
JUST DANCE 2018
SWITCH
UBISOFT
3
Family Entertainment
26/10/2017
23
30
BAYONETTA 2
SWITCH
NINTENDO
16
Action
16/02/2018
24
22
SONIC FORCES
SWITCH
SEGA
7
Action
07/11/2017
25
25
FIRE EMBLEM WARRIORS
SWITCH
NINTENDO
12
Action
20/10/2017
26
23
SCRIBBLENAUTS SHOWDOWN
SWITCH
WARNER BROS. INTERACTIVE
12
Casual Games
09/03/2018
27
26
XENOBLADE CHRONICLES 2
SWITCH
NINTENDO
12
Role-Playing
01/12/2017
28
20
LEGO CITY UNDERCOVER
SWITCH
WARNER BROS. INTERACTIVE
7
Action
07/04/2017
29
34
NBA 2K18
SWITCH
2K SPORTS
3
Sport Games
17/10/2017
30
24
CARS 3: DRIVEN TO WIN
SWITCH
WARNER BROS. INTERACTIVE
7
Racing
14/07/2017
31
29
RAYMAN LEGENDS: DEFINITIVE EDITION
SWITCH
UBISOFT
7
Action
12/09/2017
32
27
THE LEGO NINJAGO MOVIE VIDEO GAME
SWITCH
WARNER BROS. INTERACTIVE
7
Action
20/10/2017
33
28
PORTAL KNIGHTS
SWITCH
505 GAMES
7
Action
09/02/2018
34
37
MXGP 3: THE OFFICIAL MOTOCROSS VIDEOGAME
SWITCH
MILESTONE
3
Racing
21/11/2017
34
32
A.O.T. 2
SWITCH
KOEI TECMO GAMES
18
Action
20/03/2018
36
36
THE ELDER SCROLLS V: SKYRIM
SWITCH
BETHESDA SOFTWORKS
18
Role-Playing
17/11/2017
37
31
OTHERS
SWITCH
GAMETRUST GAMES
12
Role-Playing
04/04/2017
38
33
PAYDAY 2
SWITCH
505 GAMES
18
Shooter
23/02/2018
39
35
BATTLE CHASERS: NIGHTWAR
SWITCH
THQ NORDIC
12
Role-Playing
15/05/2018
40
41
DOOM
SWITCH
BETHESDA SOFTWORKS
18
Shooter
10/11/2017
41
44
AQUA MOTO RACING UTOPIA
SWITCH
BIGBEN INTERACTIVE
7
Racing
24/11/2017
42
52
SOUTH PARK: THE FRACTURED BUT WHOLE
SWITCH
UBISOFT
18
Role-Playing
24/04/2018
43
48
MONOPOLY FOR NINTENDO SWITCH
SWITCH
UBISOFT
3
Casual Games
31/10/2017
44
42
L.A. NOIRE
SWITCH
ROCKSTAR GAMES
18
Adventure
14/11/2017
45
46
ONE PIECE: PIRATE WARRIORS 3: DELUXE EDITION
SWITCH
BANDAI NAMCO ENTERTAINMENT
12
Action
11/05/2018
46
39
JUST DANCE 2017
SWITCH
UBISOFT
3
Family Entertainment
03/03/2017
47
40
WWE 2K18
SWITCH
2K SPORTS
16
Fighting
06/12/2017
48
38
DRAGON QUEST BUILDERS
SWITCH
SQUARE ENIX
7
Adventure
09/02/2018
49
43
SNIPPERCLIPS PLUS: CUT IT OUT, TOGETHER!
SWITCH
NINTENDO
3
Casual Games
10/11/2017
50
51
SKYLANDERS IMAGINATORS: STARTER PACK
SWITCH
ACTIVISION BLIZZARD
7
Action
03/03/2017
ITALY Top 50 3DS W22 2018
CP W22 2018
LP W21 2018
Title Name
Platform
Publisher
Pegi
Genre
Release Date
1
1
POKEMON ULTRA SUN
3DS
NINTENDO
7
Role-Playing
17/11/2017
2
4
POKEMON ULTRA MOON
3DS
NINTENDO
7
Role-Playing
17/11/2017
3
3
SUPER MARIO 3D LAND
3DS
NINTENDO
3
Action
18/11/2011
4
10
DETECTIVE PIKACHU
3DS
NINTENDO
3
Adventure
23/03/2018
5
9
MARIO PARTY: ISLAND TOUR
3DS
NINTENDO
3
Family Entertainment
17/01/2014
6
5
LUIGI'S MANSION 2
3DS
NINTENDO
7
Adventure
28/03/2013
7
8
KIRBY: TRIPLE DELUXE
3DS
NINTENDO
7
Action
16/05/2014
8
2
SUPER MARIO MAKER FOR NINTENDO 3DS
3DS
NINTENDO
3
Action
02/12/2016
9
16
LEGO JURASSIC WORLD
3DS
WARNER BROS. INTERACTIVE
7
Action
12/06/2015
10
12
THE LEGEND OF ZELDA: OCARINA OF TIME 3D
3DS
NINTENDO
12
Adventure
17/06/2011
11
26
POKEMON CRYSTAL VERSION
3DS
NINTENDO
3
Role-Playing
26/01/2018
12
6
MARIO KART 7
3DS
NINTENDO
3
Racing
02/12/2011
13
11
TOMODACHI LIFE
3DS
NINTENDO
3
Strategy
06/06/2014
14
13
LEGO CITY UNDERCOVER: THE CHASE BEGINS
3DS
NINTENDO
7
Action
26/04/2013
15
15
DRAGON BALL: FUSIONS
3DS
BANDAI NAMCO ENTERTAINMENT
12
Role-Playing
17/02/2017
16
19
MIITOPIA
3DS
NINTENDO
7
Role-Playing
28/07/2017
17
29
MARIO PARTY: THE TOP 100
3DS
NINTENDO
3
Family Entertainment
22/12/2017
18
21
MARIO SPORTS SUPERSTARS
3DS
NINTENDO
3
Sport Games
10/03/2017
19
23
POKEMON GOLD VERSION
3DS
NINTENDO
3
Role-Playing
22/09/2017
20
22
NEW SUPER MARIO BROS. 2
3DS
NINTENDO
3
Action
17/08/2012
21
33
KIRBY: BATTLE ROYALE
3DS
NINTENDO
7
Family Entertainment
03/11/2017
22
46
POKEMON SILVER VERSION
3DS
NINTENDO
12
Role-Playing
22/09/2017
23
24
LEGO MARVEL SUPER HEROES: UNIVERSE IN PERIL
3DS
WARNER BROS. INTERACTIVE
7
Action
15/11/2013
24
27
MARIO & LUIGI: SUPERSTAR SAGA + BOWSER'S MINIONS
3DS
NINTENDO
3
Role-Playing
06/10/2017
25
20
FIFA 15
3DS
ELECTRONIC ARTS
3
Sport Games
25/09/2014
26
33
NINTENDOGS + CATS: GOLDEN RETRIEVER & NEW FRIENDS
3DS
NINTENDO
3
Strategy
25/03/2011
26
35
YO-KAI WATCH 2: PSYCHIC SPECTERS
3DS
NINTENDO
7
Role-Playing
29/09/2017
28
7
LEGO BATMAN 3: BEYOND GOTHAM
3DS
WARNER BROS. INTERACTIVE
7
Action
14/11/2014
29
18
LEGO NINJAGO: SHADOW OF RONIN
3DS
WARNER BROS. INTERACTIVE
7
Action
27/03/2015
30
31
LEGO STAR WARS: THE FORCE AWAKENS
3DS
WARNER BROS. INTERACTIVE
7
Action
28/06/2016
31
44
THE LEGEND OF ZELDA: TRI FORCE HEROES
3DS
NINTENDO
7
Adventure
23/10/2015
32
14
THE LEGO MOVIE VIDEOGAME
3DS
WARNER BROS. INTERACTIVE
7
Action
10/02/2014
33
24
LEGO MARVEL'S AVENGERS
3DS
WARNER BROS. INTERACTIVE
7
Action
27/01/2016
34
43
ANIMAL CROSSING: HAPPY HOME DESIGNER
3DS
NINTENDO
3
Strategy
02/10/2015
35
51
INAZUMA ELEVEN GO: CHRONO STONES: WILDFIRE
3DS
NINTENDO
12
Role-Playing
27/03/2015
36
39
POKEMON SUN
3DS
NINTENDO
7
Role-Playing
23/11/2016
37
36
LEGO NINJAGO: NINDROIDS
3DS
WARNER BROS. INTERACTIVE
7
Action
01/08/2014
38
38
KIRBY: PLANET ROBOBOT
3DS
NINTENDO
7
Action
10/06/2016
39
44
SUPER SMASH BROS. FOR NINTENDO 3DS
3DS
NINTENDO
12
Fighting
03/10/2014
39
51
MONSTER HUNTER GENERATIONS
3DS
CAPCOM
12
Role-Playing
15/07/2016
41
29
BRAVELY SECOND: END LAYER
3DS
NINTENDO
12
Role-Playing
26/02/2016
42
51
MARIO & SONIC AT THE RIO 2016 OLYMPIC GAMES
3DS
NINTENDO
7
Sport Games
08/04/2016
43
61
YOSHI'S NEW ISLAND
3DS
NINTENDO
3
Action
14/03/2014
44
41
POKEMON ALPHA SAPPHIRE
3DS
NINTENDO
7
Role-Playing
28/11/2014
45
37
POKEMON Y
3DS
NINTENDO
7
Role-Playing
12/10/2013
45
42
FIRE EMBLEM WARRIORS
3DS
NINTENDO
12
Action
20/10/2017
47
32
THE LEGEND OF ZELDA: A LINK BETWEEN WORLDS
3DS
NINTENDO
7
Adventure
22/11/2013
48
51
NINTENDO PRESENTS: NEW STYLE BOUTIQUE 3: STYLING STAR
3DS
NINTENDO
3
Strategy
24/11/2017
48
40
LAYTON'S MYSTERY JOURNEY: KATRIELLE AND THE MILLIONAIRES' CONSPIRACY
3DS
LEVEL-5
7
Casual Games
06/10/2017
48
62
YO-KAI WATCH
3DS
NINTENDO
7
Role-Playing
29/04/2016