Puntuale come ogni martedì, Major Nelson ha aggiornato sul suo blog l'elenco aggiornato dei titoli Xbox One e Xbox 360 in offerta come parte dei Deals with Gold, la promozione riservata a tutti gli utenti Xbox muniti di un abbonamento Gold o Silver.
Tra le offerte più importanti della settimana su Xbox One, troviamo Fallout 4, FIFA 18, Rainbow Six Siege e Star Wars Battlefront 2, mentre su Xbox 360 diversi titoli come Castlevania: Symphony of the Night, GTA V, Prey e Red Dead Redemption sono disponibili con sconti fino all'80%.
Vi ricordiamo che la promozione inizia oggi (22 maggio) e terminerà martedì 29 maggio.
Le offerte contrassegnate con un asterisco sono riservate esclusivamente ai possessori di un abbonamento Xbox Live Gold.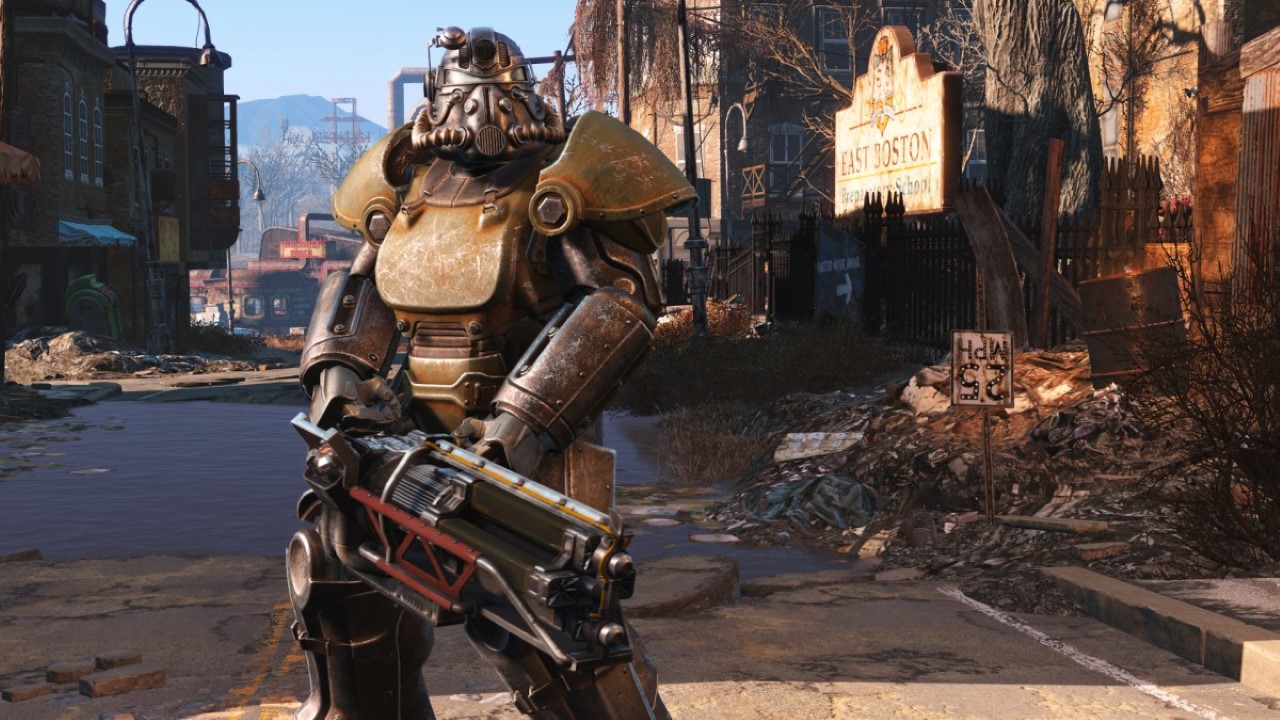 Xbox One
| titolo | tipologia contenuto | sconto | NOTE |
| --- | --- | --- | --- |
| ARCADE GAME SERIES 3-in-1 Pack | Xbox One Game | 75% | Game Fest Sale |
| Bastion | Xbox One Game | 50% | Game Fest Sale |
| Battlefield 1: In the Name of the Tsar | Add-On | 100% | Spotlight |
| Battlefield 4: Final Stand | Add-On | 100% | Spotlight |
| Brothers: a Tale of Two Sons | Xbox One Game | 70% | Game Fest Sale |
| Cannon Brawl* | Xbox One Game | 35% | DWG |
| Castle Crashers Remastered | Xbox One Game | 20% | Game Fest Sale |
| Chivalry: Medieval Warfare – Ultimate Edition* | Xbox One Game | 60% | DWG |
| Chivalry: Medieval Warfare* | Xbox One Game | 80% | DWG |
| Digerati Pixel Art Bundle Part 1* | Xbox One Game | 80% | DWG |
| DiRT 4* | Xbox One Game | 70% | DWG |
| DiRT Rally* | Xbox One Game | 80% | DWG |
| Disco Dodgeball – REMIX | Xbox One Game | 20% | Spotlight |
| F1 2016* | Xbox One Game | 75% | DWG |
| F1 2017* | Xbox One X Enhanced | 70% | DWG |
| Fallout 4 Season Pass* | Add-On | 40% | DWG |
| Fallout 4* | Xbox One X Enhanced | 50% | DWG |
| Fallout 4: Automatron* | Add-On | 40% | DWG |
| Fallout 4: Contraptions Workshop* | Add-On | 40% | DWG |
| Fallout 4: Far Harbor* | Add-On | 40% | DWG |
| Fallout 4: Game of the Year Edition* | Xbox One Game | 33% | DWG |
| Fallout 4: Nuka-World* | Add-On | 40% | DWG |
| Fallout 4: Vault-Tec Workshop* | Add-On | 40% | DWG |
| Fallout 4: Wasteland Workshop* | Add-On | 40% | DWG |
| Farming Simulator 17 – Big Bud Pack* | Add-On | 33% | DWG |
| Farming Simulator 17 – Kuhn Equipment Pack* | Add-On | 33% | DWG |
| Farming Simulator 17 – Platinum Edition* | Xbox One Game | 50% | DWG |
| Farming Simulator 17 – Platinum Expansion* | Add-On | 33% | DWG |
| Farming Simulator 17 – Premium Edition* | Xbox One Game | 75% | DWG |
| Farming Simulator 17 – ROPA Pack* | Add-On | 15% | DWG |
| Farming Simulator 17 – Season Pass* | Add-On | 33% | DWG |
| Farming Simulator 17* | Xbox One X Enhanced | 75% | DWG |
| FIFA 18 | Xbox One X Enhanced | 50% | Spotlight |
| FIFA 18 ICON Edition | Xbox One X Enhanced | 50% | Spotlight |
| FIFA 18 Ronaldo Edition | Xbox One X Enhanced | 50% | Spotlight |
| Geometry Wars 3: Dimensions Evolved | Xbox One Game | 67% | Game Fest Sale |
| Horse Racing 2016* | Xbox One Game | 85% | DWG |
| INSIDE | Xbox One Game | 60% | Game Fest Sale |
| LIMBO | Xbox One Game | 80% | Game Fest Sale |
| Marvel vs. Capcom: Infinite | Xbox Play Anywhere | 50% | Game Fest Sale |
| Marvel vs. Capcom: Infinite Character Pass | Add-On | 50% | Game Fest Sale |
| Marvel vs. Capcom: Infinite – Deluxe Edition | Xbox Play Anywhere | 50% | Game Fest Sale |
| Marvel vs. Capcom: Infinite – Premium Costume Pass | Add-On | 50% | Game Fest Sale |
| Monster Jam: Crush It* | Xbox One Game | 50% | DWG |
| Outcast – Second Contact* | Xbox One Game | 50% | DWG |
| PAC-MAN 256 | Xbox One Game | 75% | Game Fest Sale |
| PAC-MAN Championship Edition 2 | Xbox One Game | 75% | Game Fest Sale |
| Saban's Mighty Morphin Power Rangers: Mega Battle | Xbox One Game | 75% | Game Fest Sale |
| SEUM: Speedrunners from Hell* | Xbox One Game | 50% | DWG |
| Shadow Complex Remastered | Xbox One Game | 67% | Game Fest Sale |
| Sherlock Holmes: The Devil's Daughter* | Xbox One Game | 75% | DWG |
| Sniper Elite 4* | Xbox One Game | 67% | DWG |
| Spartan* | Xbox One Game | 67% | DWG |
| STAR WARS Battlefront II | Xbox One X Enhanced | 60% | Spotlight |
| Tom Clancy's Rainbow Six Siege Advanced Edition* | Xbox One Game | 50% | DWG |
| Tom Clancy's Rainbow Six Siege Complete Edition* | Xbox One Game | 50% | DWG |
| Tom Clancy's Rainbow Six Siege Gold Edition* | Xbox One Game | 50% | DWG |
| Tom Clancy's Rainbow Six Siege* | Xbox One Game | 50% | DWG |
| Tony Hawk's Pro Skater 5 | Xbox One Game | 67% | Game Fest Sale |
| Tour de France 2017* | Xbox One Game | 75% | DWG |
| Toy Soldiers War Chest: Hall of Fame Edition | Xbox One Game | 60% | Game Fest Sale |
| Trials Fusion | Xbox One Game | 67% | Game Fest Sale |
| Trials of the Blood Dragon | Xbox One Game | 60% | Game Fest Sale |
| Ultimate Marvel vs. Capcom 3 | Xbox One Game | 60% | Game Fest Sale |
| Worms Battlegrounds* | Xbox One Game | 75% | DWG |
Xbox 360
| titolo | tipo contenuto | sconto | NOTE |
| --- | --- | --- | --- |
| Bionic Commando Rearmed 2 | Backward Compatible | 60% | Game Fest Sale |
| Braid | Backward Compatible | 50% | Game Fest Sale |
| Castlevania: Symphony of the Night | Backward Compatible | 50% | Game Fest Sale |
| Chivalry: Medieval Warfare* | Games On Demand | 75% | DWG |
| Dungeon Defenders* | Arcade | 80% | DWG |
| Flashback | Backward Compatible | 75% | Game Fest Sale |
| Galaga Legions DX | Backward Compatible | 75% | Game Fest Sale |
| Geometry Wars: Retro Evolved | Backward Compatible | 60% | Game Fest Sale |
| Grand Theft Auto V* | Games On Demand | 50% | DWG |
| GRID 2* | Backward Compatible | 75% | DWG |
| GRID Autosport* | Games On Demand | 75% | DWG |
| Hydro Thunder Hurricane | Backward Compatible | 67% | Game Fest Sale |
| Insanely Twisted Shadow Planet | Backward Compatible | 50% | Game Fest Sale |
| Lara Croft and the Guardian of Light | Backward Compatible | 85% | Game Fest Sale |
| Mafia II* | Backward Compatible | 75% | DWG |
| Monster Jam: Battlegrounds* | Games On Demand | 60% | DWG |
| Prey* | Games On Demand | 80% | DWG |
| Red Dead Redemption* | Backward Compatible | 67% | DWG |
| Splosion Man | Backward Compatible | 50% | Game Fest Sale |
| Toy Soldiers | Backward Compatible | 50% | Game Fest Sale |
Altri articoli su Deals with Gold