Fifa 18 è protagonista delle classifiche italiane delle ultime tre settimane del 2017. Il gioco calcistico di EA Sports è in vetta alle graduatorie delle settimane 50, 51 e 52. Re delle festività, praticamente. Call of Duty: WWII è stato perennemente secondo mentre Super Mario Odissey è stato in terza piazza fino all'ultima settimana quando è stato scavalcato sul gradino più basso del podio da GTA V.
Su Pc, invece, ci sono stati tre capolista diversi: Call of Duty: WW II (settimana 50); The Sims 4 (settimana 51) ed Overwatch GOTY (settimana 52).
A seguire le tre classifiche settimanali piattaforma per piattaforma relative alle week 50, 51 e 52 che coprono sostanzialmente il periodo dall'11 al 31 dicembre 2017, stilate da AESVI su dati Gfk Italia.
WEEK 50
Classifica settimanale dal 11/12/2017 al 17/12/2017
TOP 10 CONSOLE GAMES
Posizione
Titolo
Piattaforma
Publisher
1
FIFA 18
PS4
ELECTRONIC ARTS
2
CALL OF DUTY WW II
PS4
ACTIVISION BLIZZARD
3
SUPER MARIO ODYSSEY
NINTENDO SWITCH
NINTENDO
4
STAR WARS BATTLEFRONT II
PS4
ELECTRONIC ARTS
5
ASSASSIN'S CREED ORIGINS
PS4
UBISOFT
6
GTA V GRAND THEFT AUTO
PS4
ROCKSTAR GAMES
7
CRASH BANDICOOT N.SANE TRILOGY
PS4
ACTIVISION BLIZZARD
8
MINECRAFT
PS4
SONY
9
JUST DANCE 2018
WII
UBISOFT
10
TOM CLANCY'S RAINBOW SIX SIEGE
PS4
UBISOFT
TOP 10 PC GAMES
Posizione
Titolo
Piattaforma
Publisher
1
CALL OF DUTY WW II
PC
ACTIVISION BLIZZARD
2
THE SIMS 4
PC
ELECTRONIC ARTS
3
FOOTBALL MANAGER 2018 LIMITED EDITION
PC
SEGA
4
OVERWATCH GAME OF THE YEAR
PC
ACTIVISION BLIZZARD
5
THE SIMS 4 LIMITED EDITION
PC
ELECTRONIC ARTS
6
GTA V GRAND THEFT AUTO
PC
ROCKSTAR GAMES
7
CALL OF DUTY MODERN WARFARE 3
PC
ACTIVISION BLIZZARD
8
CALL OF DUTY 4 MODERN WARFARE
PC
ACTIVISION BLIZZARD
9
CALL OF DUTY MODERN WARFARE 2
PC
ACTIVISION BLIZZARD
10
CALL OF DUTY BLACK OPS II RE
PC
ACTIVISION BLIZZARD
Classifica per piattaforma
3DS
Posizione
Titolo
Publisher
1
POKEMON ULTRASOLE
NINTENDO
2
POKEMON ULTRALUNA
NINTENDO
3
MIITOPIA
NINTENDO
4
YO-KAI WATCH 2 PSICOSPETTRI
NINTENDO
5
MARIO KART 7
NINTENDO
6
NEW STYLE BOUTIQUE 3 LA MODA DELLE STAR
NINTENDO
7
SUPER MARIO 3D LAND SELECT
NINTENDO
8
MARIO PARTY ISLAND TOUR SELECTS
NINTENDO
9
POKEMON ULTRASOLE LIMITED EDITION
NINTENDO
10
TOMODACHI LIFE
NINTENDO
DS
Posizione
Titolo
Publisher
1
LEGO HARRY POTTER ANNI 5-7
WARNER BROS INTERACTIVE
2
STELLE SUL GHIACCIO
505 GAMES
3
IMPARA CON POKEMON AVVENTURA TRA I TASTI BUNDLE
NINTENDO
4
PROFESSOR LAYTON E IL RICHIAMO DELLO SPETTRO
NINTENDO
5
BRAIN TRAINING DEL DR KAWASHIMA
NINTENDO
6
INAZUMA ELEVEN 2 BLIZZARD
NINTENDO
7
TRAINING DI MATEMATICA DEL PROF KAGEYAMA
NINTENDO
8
VIOLETTA MUSICA E RITMO
LITTLE ORBITS LLC
9
MARIO KART
NINTENDO
10
DISNEY PLANES
DISNEY INTERACTIVE STUDIOS
PS2
Posizione
Titolo
Publisher
1
WWE SMACKDOWN VS RAW 2008
THQ
2
PRO EVOLUTION SOCCER 6 CLASSIC
KONAMI
2
GRIM GRIMOIRE
KOEI CORPORATIO
4
PRO EVOLUTION SOCCER 2011
KONAMI
5
HIGH SCHOOL MUSICAL SING IT
DISNEY INTERACTIVE STUDIOS
6
THE BIBLE GAME
505 GAMES
6
WWE SMACKDOWN VS RAW 2 PLATINUM
THQ
6
WWE SMACKDOWN VS RAW 2007 (+ DVD)
THQ
9
DISNEY PENSA IN FRETTA + BUZZER
DISNEY INTERACTIVE STUDIOS
10
HIGH SCHOOL MUSICAL SING IT
DISNEY INTERACTIVE STUDIOS
PS3
Posizione
Titolo
Publisher
1
FIFA 18 LEGACY EDITION
ELECTRONIC ARTS
2
MINECRAFT
SONY
3
PRO EVOLUTION SOCCER 2018 PREMIUM EDITION
KONAMI
4
CALL OF DUTY ADVANCED WARFARE
ACTIVISION BLIZZARD
5
FIFA 17
ELECTRONIC ARTS
6
GTA V GRAND THEFT AUTO
ROCKSTAR GAMES
7
JUST DANCE 2018
UBISOFT
8
DRAGON BALL XENOVERSE ESSENTIALS
NAMCO
9
GRAN TURISMO 6
SONY
10
NBA 2K18
2K GAMES
PSP
Posizione
Titolo
Publisher
1
GRAND THEFT AUTO CHINATOWN WARS
ROCKSTAR GAMES
1
SONIC RIVALS ESSENTIALS
SEGA
3
FIFA 14
ELECTRONIC ARTS
4
WALL-E
THQ
5
LEGO HARRY POTTER ANNI 1-4
WARNER BROS INTERACTIVE
6
IL PADRINO PLATINUM
ELECTRONIC ARTS
6
N+
ATARI
8
GERONIMO STILTON
SONY
9
DEAD OR ALIVE PARADISE
TECMO
9
SPLIT SECOND VELOCITY
DISNEY INTERACTIVE STUDIOS
9
EYEPET ESSENTIALS
SONY
9
INVIZIMALS LE TRIBÙ SCOMPARSE ESSENTIALS
SONY
PS Vita
Posizione
Titolo
Publisher
1
MINECRAFT
SONY
2
MORTAL KOMBAT
WARNER BROS INTERACTIVE
3
LEGO MARVEL'S AVENGERS
WARNER BROS INTERACTIVE
4
LEGO STAR WARS IL RISVEGLIO FORZA
WARNER BROS INTERACTIVE
5
LEGO MARVEL SUPER HEROES
WARNER BROS INTERACTIVE
6
FARMING SIMULATOR 2018
FOCUS HOME
7
LEGO BATMAN 3
WARNER BROS INTERACTIVE
8
KILLZONE MERCENARY
SONY
9
LEGO LO HOBBIT
WARNER BROS INTERACTIVE
10
WORLD OF FINAL FANTASY
SQUARE ENIX
PS4
Posizione
Titolo
Publisher
1
FIFA 18
ELECTRONIC ARTS
2
CALL OF DUTY WW II
ACTIVISION BLIZZARD
3
STAR WARS BATTLEFRONT II
ELECTRONIC ARTS
4
ASSASSIN'S CREED ORIGINS
UBISOFT
5
GTA V GRAND THEFT AUTO
ROCKSTAR GAMES
6
CRASH BANDICOOT N.SANE TRILOGY
ACTIVISION BLIZZARD
7
MINECRAFT
SONY
8
TOM CLANCY'S RAINBOW SIX SIEGE
UBISOFT
9
GRAN TURISMO SPORT
SONY
10
NEED FOR SPEED PAYBACK
ELECTRONIC ARTS
WII
Posizione
Titolo
Publisher
1
JUST DANCE 2018
UBISOFT
2
NEW SUPER MARIO BROS SELECTS
NINTENDO
3
MARIO KART SELECT
NINTENDO
4
MARIO PARTY 9 SELECTS
NINTENDO
5
JUST DANCE 2017
UBISOFT
6
WII SPORTS RESORT SELECTS
NINTENDO
7
FIFA 15
ELECTRONIC ARTS
8
WII PARTY SELECTS
NINTENDO
9
JUST DANCE 2016
UBISOFT
10
SUPER MARIO GALAXY 2 SELECTS
NINTENDO
WII U
Posizione
Titolo
Publisher
1
JUST DANCE 2018
UBISOFT
2
JUST DANCE 2017
UBISOFT
3
SUPER MARIO 3D WORLD SELECT
NINTENDO
4
NEW SUPER MARIO BROS + NEW SUPER LUIGI SELECTS
NINTENDO
5
LEGEND OF ZELDA BREATH OF THE WILD
NINTENDO
6
LEGO CITY UNDERCOVER SELECT
NINTENDO
7
CARS 3 IN GARA PER LA VITTORIA
AVALANCHE SOFTWARE
8
WII PARTY U SELECTS
NINTENDO
9
MARIO & SONIC AI GIOCHI OLIMPICI DI RIO 2016
NINTENDO
10
SKYLANDERS IMAGINATORS STARTER PACK
ACTIVISION BLIZZARD
NINTENDO SWITCH
Posizione
Titolo
Publisher
1
SUPER MARIO ODYSSEY
NINTENDO
2
MARIO KART 8 DELUXE
NINTENDO
3
MARIO + RABBIDS KINGDOM BATTLE
UBISOFT
4
LEGEND OF ZELDA BREATH OF THE WILD
NINTENDO
5
SPLATOON 2
NINTENDO
6
FIFA 18
ELECTRONIC ARTS
7
ARMS
NINTENDO
8
JUST DANCE 2018
UBISOFT
9
POKKEN TOURNAMENT DX
NINTENDO
10
1-2 SWITCH
NINTENDO
X-BOX 360
Posizione
Titolo
Publisher
1
FIFA 18 LEGACY EDITION
ELECTRONIC ARTS
2
MINECRAFT
MICROSOFT
3
JUST DANCE 2018
UBISOFT
4
GTA V GRAND THEFT AUTO
ROCKSTAR GAMES
5
PRO EVOLUTION SOCCER 2018 PREMIUM EDITION
KONAMI
6
FIFA 17
ELECTRONIC ARTS
7
NBA 2K18
2K GAMES
8
DRAGON BALL XENOVERSE
NAMCO
9
LEGO DIMENSIONS STARTER PACK
WARNER BROS INTERACTIVE
10
WWE 2K17
2K GAMES
Xbox One
Posizione
Titolo
Publisher
1
FIFA 18
ELECTRONIC ARTS
2
FORZA MOTORSPORT 7
MICROSOFT
3
CALL OF DUTY WW II
ACTIVISION BLIZZARD
4
STAR WARS BATTLEFRONT II
ELECTRONIC ARTS
5
ASSASSIN'S CREED ORIGINS
UBISOFT
6
GTA V GRAND THEFT AUTO
ROCKSTAR GAMES
7
MINECRAFT
MICROSOFT
8
LA TERRA DI MEZZO L'OMBRA DELLA GUERRA
WARNER BROS INTERACTIVE
9
NEED FOR SPEED PAYBACK
ELECTRONIC ARTS
10
TOM CLANCY'S RAINBOW SIX SIEGE
UBISOFT
WEEK 51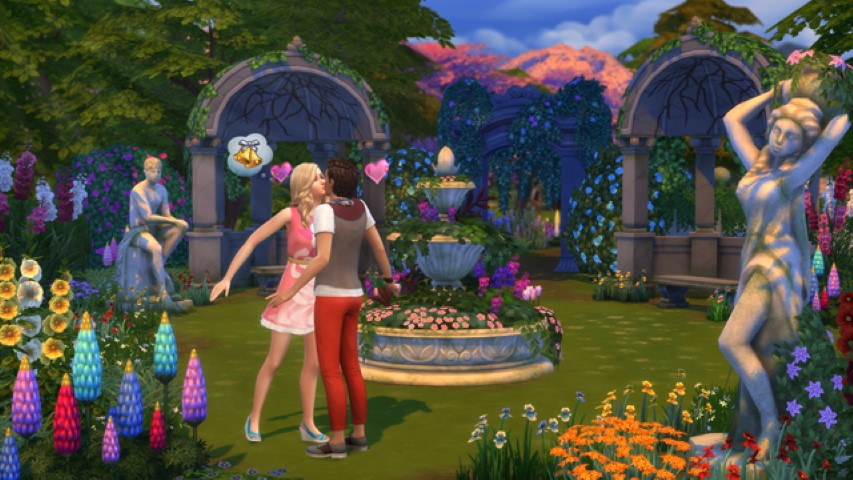 Classifica settimanale dal 18/12/2017 al 24/12/2017
TOP 10 CONSOLE GAMES
Posizione
Titolo
Piattaforma
Publisher
1
FIFA 18
PS4
ELECTRONIC ARTS
2
CALL OF DUTY WW II
PS4
ACTIVISION BLIZZARD
3
SUPER MARIO ODYSSEY
NINTENDO SWITCH
NINTENDO
4
GTA V GRAND THEFT AUTO
PS4
ROCKSTAR GAMES
5
ASSASSIN'S CREED ORIGINS
PS4
UBISOFT
6
GRAN TURISMO SPORT
PS4
SONY
7
CRASH BANDICOOT N.SANE TRILOGY
PS4
ACTIVISION BLIZZARD
8
STAR WARS BATTLEFRONT II
PS4
ELECTRONIC ARTS
9
MINECRAFT
PS4
SONY
10
JUST DANCE 2018
WII
UBISOFT
TOP 10 PC GAMES
Posizione
Titolo
Piattaforma
Publisher
1
THE SIMS 4
PC
ELECTRONIC ARTS
2
OVERWATCH GAME OF THE YEAR
PC
ACTIVISION BLIZZARD
3
FOOTBALL MANAGER 2018 LIMITED EDITION
PC
SEGA
4
CALL OF DUTY WW II
PC
ACTIVISION BLIZZARD
5
GTA V GRAND THEFT AUTO
PC
ROCKSTAR GAMES
6
CALL OF DUTY MODERN WARFARE 3
PC
ACTIVISION BLIZZARD
7
CALL OF DUTY 4 MODERN WARFARE
PC
ACTIVISION BLIZZARD
8
CALL OF DUTY MODERN WARFARE 2
PC
ACTIVISION BLIZZARD
9
CALL OF DUTY BLACK OPS II RE
PC
ACTIVISION BLIZZARD
10
THE SIMS 4 AL LAVORO
PC
ELECTRONIC ARTS
Classifica per piattaforma
3DS
Posizione
Titolo
Publisher
1
POKEMON ULTRASOLE
NINTENDO
2
POKEMON ULTRALUNA
NINTENDO
3
MIITOPIA
NINTENDO
4
YO-KAI WATCH 2 PSICOSPETTRI
NINTENDO
5
MARIO KART 7
NINTENDO
6
SUPER MARIO 3D LAND SELECT
NINTENDO
7
MARIO PARTY ISLAND TOUR SELECTS
NINTENDO
8
SUPER MARIO MAKER
NINTENDO
9
NEW STYLE BOUTIQUE 3 LA MODA DELLE STAR
NINTENDO
10
TOMODACHI LIFE
NINTENDO
DS
Posizione
Titolo
Publisher
1
IMPARA CON POKEMON AVVENTURA TRA I TASTI BUNDLE
NINTENDO
2
INAZUMA ELEVEN 2 BLIZZARD
NINTENDO
3
PROFESSOR LAYTON E IL RICHIAMO DELLO SPETTRO
NINTENDO
4
LEGO HARRY POTTER ANNI 5-7
WARNER BROS INTERACTIVE
5
VIOLETTA MUSICA E RITMO
LITTLE ORBITS LLC
6
POKEMON VERSIONE BIANCA 2
NINTENDO
7
STELLE SUL GHIACCIO
505 GAMES
8
HELLO KITTY AVVENTURE DI COMPLEANNO
D3
9
RIBELLE THE BRAVE IL VIDEOGIOCO
DISNEY INTERACTIVE STUDIOS
10
DISNEY PLANES
DISNEY INTERACTIVE STUDIOS
PS2
Posizione
Titolo
Publisher
1
WWE SMACKDOWN VS RAW 2008
THQ
2
HIGH SCHOOL MUSICAL SING IT
DISNEY INTERACTIVE STUDIOS
3
THE BIBLE GAME
505 GAMES
3
PRO EVOLUTION SOCCER 6 CLASSIC
KONAMI
5
PRO EVOLUTION SOCCER 2011
KONAMI
6
WWE SMACKDOWN VS RAW 2007 (+ DVD)
THQ
7
IL PADRINO
ELECTRONIC ARTS
8
BAND HERO
ACTIVISION BLIZZARD
9
FIFA STREET 2
ELECTRONIC ARTS
9
HASBRO FAMILY PARTY
ELECTRONIC ARTS
9
TRIVIAL PURSUIT
ELECTRONIC ARTS
9
PRO EVOLUTION SOCCER 2014
KONAMI
PS3
Posizione
Titolo
Publisher
1
FIFA 18 LEGACY EDITION
ELECTRONIC ARTS
2
MINECRAFT
SONY
3
PRO EVOLUTION SOCCER 2018 PREMIUM EDITION
KONAMI
4
CALL OF DUTY ADVANCED WARFARE
ACTIVISION BLIZZARD
5
GTA V GRAND THEFT AUTO
ROCKSTAR GAMES
6
NBA 2K18
2K GAMES
7
DRAGON BALL XENOVERSE ESSENTIALS
NAMCO
8
FIFA 17
ELECTRONIC ARTS
9
LEGO STAR WARS IL RISVEGLIO FORZA
WARNER BROS INTERACTIVE
10
JUST DANCE 2018
UBISOFT
PSP
Posizione
Titolo
Publisher
1
GRAND THEFT AUTO CHINATOWN WARS
ROCKSTAR GAMES
2
SPLIT SECOND VELOCITY
DISNEY INTERACTIVE STUDIOS
3
IL PADRINO PLATINUM
ELECTRONIC ARTS
4
SONIC RIVALS 2 ESSENTIALS
SEGA
4
LEGO PIRATI DEI CARAIBI
DISNEY INTERACTIVE STUDIOS
4
FIFA 13 PLATINUM
ELECTRONIC ARTS
7
ZENDOKU
EIDOS
8
LUMINES II
DISNEY INTERACTIVE STUDIOS
9
TEKKEN 6 ESSENTIAL
NAMCO
10
PRO EVOLUTION SOCCER 2010
KONAMI
PS Vita
Posizione
Titolo
Publisher
1
LEGO STAR WARS IL RISVEGLIO FORZA
WARNER BROS INTERACTIVE
2
MINECRAFT
SONY
3
LEGO MARVEL'S AVENGERS
WARNER BROS INTERACTIVE
4
LEGO LO HOBBIT
WARNER BROS INTERACTIVE
5
FARMING SIMULATOR 2018
FOCUS HOME
6
LEGO MARVEL SUPER HEROES
WARNER BROS INTERACTIVE
7
LEGO BATMAN 3
WARNER BROS INTERACTIVE
8
THE LEGO MOVIE VIDEOGAME
WARNER BROS INTERACTIVE
9
J-STARS VICTORY VS+
NAMCO
10
ONE PIECE PIRATE WARRIORS 3
NAMCO
PS4
Posizione
Titolo
Publisher
1
FIFA 18
ELECTRONIC ARTS
2
CALL OF DUTY WW II
ACTIVISION BLIZZARD
3
GTA V GRAND THEFT AUTO
ROCKSTAR GAMES
4
ASSASSIN'S CREED ORIGINS
UBISOFT
5
GRAN TURISMO SPORT
SONY
6
CRASH BANDICOOT N.SANE TRILOGY
ACTIVISION BLIZZARD
7
STAR WARS BATTLEFRONT II
ELECTRONIC ARTS
8
MINECRAFT
SONY
9
TOM CLANCY'S RAINBOW SIX SIEGE
UBISOFT
10
NEED FOR SPEED PAYBACK
ELECTRONIC ARTS
WII
Posizione
Titolo
Publisher
1
JUST DANCE 2018
UBISOFT
2
JUST DANCE 2017
UBISOFT
3
MARIO KART SELECT
NINTENDO
4
NEW SUPER MARIO BROS SELECTS
NINTENDO
5
FIFA 15
ELECTRONIC ARTS
6
SUPER MARIO GALAXY 2 SELECTS
NINTENDO
7
MARIO PARTY 9 SELECTS
NINTENDO
8
WII PARTY SELECTS
NINTENDO
9
JUST DANCE 2016
UBISOFT
10
WII SPORTS RESORT SELECTS
NINTENDO
WII U
Posizione
Titolo
Publisher
1
JUST DANCE 2018
UBISOFT
2
JUST DANCE 2017
UBISOFT
3
LEGO CITY UNDERCOVER SELECT
NINTENDO
4
NEW SUPER MARIO BROS + NEW SUPER LUIGI SELECTS
NINTENDO
5
LEGEND OF ZELDA BREATH OF THE WILD
NINTENDO
6
MARIO KART 8
NINTENDO
7
DONKEY KONG COUNTRY TROPICAL FREEZE SELECTS
NINTENDO
8
WII PARTY U SELECTS
NINTENDO
9
SUPER MARIO 3D WORLD SELECT
NINTENDO
10
SKYLANDERS IMAGINATORS STARTER PACK
ACTIVISION BLIZZARD
NINTENDO SWITCH
Posizione
Titolo
Publisher
1
SUPER MARIO ODYSSEY
NINTENDO
2
MARIO KART 8 DELUXE
NINTENDO
3
MARIO + RABBIDS KINGDOM BATTLE
UBISOFT
4
LEGEND OF ZELDA BREATH OF THE WILD
NINTENDO
5
FIFA 18
ELECTRONIC ARTS
6
SPLATOON 2
NINTENDO
7
ARMS
NINTENDO
8
JUST DANCE 2018
UBISOFT
9
POKKEN TOURNAMENT DX
NINTENDO
10
1-2 SWITCH
NINTENDO
X-BOX 360
Posizione
Titolo
Publisher
1
FIFA 18 LEGACY EDITION
ELECTRONIC ARTS
2
MINECRAFT
MICROSOFT
3
JUST DANCE 2018
UBISOFT
4
PRO EVOLUTION SOCCER 2018 PREMIUM EDITION
KONAMI
5
GTA V GRAND THEFT AUTO
ROCKSTAR GAMES
6
NBA 2K18
2K GAMES
7
LEGO STAR WARS IL RISVEGLIO FORZA
WARNER BROS INTERACTIVE
8
DRAGON BALL XENOVERSE
NAMCO
9
FIFA 17
ELECTRONIC ARTS
10
WWE 2K17
2K GAMES
Xbox One
Posizione
Titolo
Publisher
1
FIFA 18
ELECTRONIC ARTS
2
CALL OF DUTY WW II
ACTIVISION BLIZZARD
3
ASSASSIN'S CREED ORIGINS
UBISOFT
4
GTA V GRAND THEFT AUTO
ROCKSTAR GAMES
5
STAR WARS BATTLEFRONT II
ELECTRONIC ARTS
6
FORZA MOTORSPORT 7
MICROSOFT
7
MINECRAFT
MICROSOFT
8
TOM CLANCY'S RAINBOW SIX SIEGE
UBISOFT
9
THE SIMS 4
ELECTRONIC ARTS
10
NEED FOR SPEED PAYBACK
ELECTRONIC ARTS
WEEK 52
Classifica settimanale dal 25/12/2017 al 31/12/2017
TOP 10 CONSOLE GAMES
Posizione
Titolo
Piattaforma
Publisher
1
FIFA 18
PS4
ELECTRONIC ARTS
2
CALL OF DUTY WW II
PS4
ACTIVISION BLIZZARD
3
GTA V GRAND THEFT AUTO
PS4
ROCKSTAR GAMES
4
ASSASSIN'S CREED ORIGINS
PS4
UBISOFT
5
SUPER MARIO ODYSSEY
NINTENDO SWITCH
NINTENDO
6
TOM CLANCY'S RAINBOW SIX SIEGE
PS4
UBISOFT
7
MARIO KART 8 DELUXE
NINTENDO SWITCH
NINTENDO
8
FIFA 18
Xbox One
ELECTRONIC ARTS
9
CRASH BANDICOOT N.SANE TRILOGY
PS4
ACTIVISION BLIZZARD
10
GRAN TURISMO SPORT
PS4
SONY
TOP 10 PC GAMES
Posizione
Titolo
Piattaforma
Publisher
1
OVERWATCH GAME OF THE YEAR
PC
ACTIVISION BLIZZARD
2
THE SIMS 4
PC
ELECTRONIC ARTS
3
FOOTBALL MANAGER 2018 LIMITED EDITION
PC
SEGA
4
CALL OF DUTY MODERN WARFARE 3
PC
ACTIVISION BLIZZARD
5
CALL OF DUTY BLACK OPS II
PC
ACTIVISION BLIZZARD
6
CALL OF DUTY MODERN WARFARE 2
PC
ACTIVISION BLIZZARD
7
CALL OF DUTY 4 MODERN WARFARE
PC
ACTIVISION BLIZZARD
8
GTA V GRAND THEFT AUTO
PC
ROCKSTAR GAMES
9
THE SIMS 4 AL LAVORO
PC
ELECTRONIC ARTS
10
CALL OF DUTY WW II
PC
ACTIVISION BLIZZARD
Classifica per piattaforma
3DS
Posizione
Titolo
Publisher
1
POKEMON ULTRASOLE
NINTENDO
2
POKEMON ULTRALUNA
NINTENDO
3
MIITOPIA
NINTENDO
4
SUPER MARIO 3D LAND SELECT
NINTENDO
5
MARIO KART 7
NINTENDO
6
MARIO PARTY ISLAND TOUR SELECTS
NINTENDO
7
LUIGI'S MANSION 2 SELECT
NINTENDO
8
YO-KAI WATCH 2 PSICOSPETTRI
NINTENDO
9
TOMODACHI LIFE
NINTENDO
10
MARIO PARTY TOP 100
NINTENDO
DS
Posizione
Titolo
Publisher
1
INAZUMA ELEVEN 2 BLIZZARD
NINTENDO
2
PROFESSOR LAYTON E IL RICHIAMO DELLO SPETTRO
NINTENDO
3
IMPARA CON POKEMON AVVENTURA TRA I TASTI BUNDLE
NINTENDO
4
SCOTLAND YARD
DTP
5
POKEMON VERSIONE BIANCA 2
NINTENDO
6
BEN 10 GALACTIC RACING
D3
6
VIOLETTA MUSICA E RITMO
LITTLE ORBITS LLC
8
PHINEAS AND FERB NELLA SECONDA DIMENSIONE
DISNEY INTERACTIVE STUDIOS
9
TRANSFORMERS ULTIMATE AUTOBOTS EDITION
ACTIVISION BLIZZARD
9
L'APE MAIA
PLANET JUNIOR
PS2
Posizione
Titolo
Publisher
1
WWE SMACKDOWN VS RAW 2008
THQ
2
PRO EVOLUTION SOCCER 6 CLASSIC
KONAMI
3
WWE SMACKDOWN VS RAW 2007 (+ DVD)
THQ
3
TRIVIAL PURSUIT
ELECTRONIC ARTS
3
PRO EVOLUTION SOCCER 2014
KONAMI
6
HIGH SCHOOL MUSICAL 3 SENIOR YEAR DANCE
DISNEY INTERACTIVE STUDIOS
7
BLACK & BRUISED
MAJESCO
7
PRO EVOLUTION SOCCER 2011
KONAMI
9
NEED FOR SPEED CARBON
ELECTRONIC ARTS
10
DISNEY SING IT CAMP ROCK
DISNEY INTERACTIVE STUDIOS
10
DISNEY SING IT HIGH SCHOOL MUSICAL + MICROPHONE
DISNEY INTERACTIVE STUDIOS
PS3
Posizione
Titolo
Publisher
1
FIFA 18 LEGACY EDITION
ELECTRONIC ARTS
2
MINECRAFT
SONY
3
CALL OF DUTY ADVANCED WARFARE
ACTIVISION BLIZZARD
4
PRO EVOLUTION SOCCER 2018 PREMIUM EDITION
KONAMI
5
GTA V GRAND THEFT AUTO
ROCKSTAR GAMES
6
DRAGON BALL XENOVERSE ESSENTIALS
NAMCO
7
FIFA 17
ELECTRONIC ARTS
8
NBA 2K18
2K GAMES
9
JUST DANCE 2018
UBISOFT
10
GRAN TURISMO 6
SONY
PSP
Posizione
Titolo
Publisher
1
ZENDOKU
EIDOS
2
GRAND THEFT AUTO CHINATOWN WARS
ROCKSTAR GAMES
3
IL PADRINO PLATINUM
ELECTRONIC ARTS
4
WALL-E
THQ
4
SPLIT SECOND VELOCITY
DISNEY INTERACTIVE STUDIOS
4
PRO EVOLUTION SOCCER 2012
KONAMI
7
PIPEMANIA
EMPIRE
8
FIFA 12
ELECTRONIC ARTS
9
GRAND THEFT AUTO VICE CITY STORIES
ROCKSTAR GAMES
9
N+
ATARI
9
UP
THQ
9
ARMY OF TWO THE 40TH DAY
ELECTRONIC ARTS
9
DANTE'S INFERNO
ELECTRONIC ARTS
9
SONIC RIVALS ESSENTIALS
SEGA
9
MICHAEL JACKSON THE EXPERIENCE
UBISOFT
9
FOOTBALL MANAGER 2012
SEGA
9
NARUTO SHIPPUDEN LEGENDS AKATSUKI RISING ESSENTIALS
NAMCO
9
TEKKEN 6 ESSENTIAL
NAMCO
PS Vita
Posizione
Titolo
Publisher
1
MINECRAFT
SONY
2
LEGO MARVEL'S AVENGERS
WARNER BROS INTERACTIVE
3
FARMING SIMULATOR 2018
FOCUS HOME
4
LEGO STAR WARS IL RISVEGLIO FORZA
WARNER BROS INTERACTIVE
5
INJUSTICE GODS AMONG US ULTIMATE EDITION
WARNER BROS INTERACTIVE
6
LEGO LO HOBBIT
WARNER BROS INTERACTIVE
7
LEGO BATMAN 3
WARNER BROS INTERACTIVE
8
YOMAWARI NIGHT ALONE
NIS
9
MORTAL KOMBAT
WARNER BROS INTERACTIVE
9
LEGO MARVEL SUPER HEROES
WARNER BROS INTERACTIVE
PS4
Posizione
Titolo
Publisher
1
FIFA 18
ELECTRONIC ARTS
2
CALL OF DUTY WW II
ACTIVISION BLIZZARD
3
GTA V GRAND THEFT AUTO
ROCKSTAR GAMES
4
ASSASSIN'S CREED ORIGINS
UBISOFT
5
TOM CLANCY'S RAINBOW SIX SIEGE
UBISOFT
6
CRASH BANDICOOT N.SANE TRILOGY
ACTIVISION BLIZZARD
7
GRAN TURISMO SPORT
SONY
8
MINECRAFT
SONY
9
STAR WARS BATTLEFRONT II
ELECTRONIC ARTS
10
LA TERRA DI MEZZO L'OMBRA DELLA GUERRA
WARNER BROS INTERACTIVE
WII
Posizione
Titolo
Publisher
1
JUST DANCE 2018
UBISOFT
2
JUST DANCE 2017
UBISOFT
3
JUST DANCE 2016
UBISOFT
4
WII PARTY SELECTS
NINTENDO
5
WII SPORTS NINTENDO SELECTS
NINTENDO
6
FIFA 15
ELECTRONIC ARTS
7
NEW SUPER MARIO BROS SELECTS
NINTENDO
8
MARIO PARTY 9 SELECTS
NINTENDO
9
MARIO KART SELECT
NINTENDO
10
SUPER MARIO GALAXY 2 SELECTS
NINTENDO
WII U
Posizione
Titolo
Publisher
1
JUST DANCE 2018
UBISOFT
2
SKYLANDERS IMAGINATORS STARTER PACK
ACTIVISION BLIZZARD
3
LEGO CITY UNDERCOVER SELECT
NINTENDO
4
LEGEND OF ZELDA THE WIND OF WAKER HD SELECTS
NINTENDO
5
LEGEND OF ZELDA BREATH OF THE WILD
NINTENDO
6
NEW SUPER MARIO BROS + NEW SUPER LUIGI SELECTS
NINTENDO
7
LEGO DIMENSIONS STARTER PACK
WARNER BROS INTERACTIVE
8
ANIMAL CROSSING AMIIBO FESTIVAL
NINTENDO
9
JUST DANCE 2017
UBISOFT
10
MARIO & SONIC AI GIOCHI OLIMPICI DI RIO 2016
NINTENDO
NINTENDO SWITCH
Posizione
Titolo
Publisher
1
SUPER MARIO ODYSSEY
NINTENDO
2
MARIO KART 8 DELUXE
NINTENDO
3
LEGEND OF ZELDA BREATH OF THE WILD
NINTENDO
4
SPLATOON 2
NINTENDO
5
MARIO + RABBIDS KINGDOM BATTLE
UBISOFT
6
ARMS
NINTENDO
7
FIFA 18
ELECTRONIC ARTS
8
POKKEN TOURNAMENT DX
NINTENDO
9
1-2 SWITCH
NINTENDO
10
JUST DANCE 2018
UBISOFT
X-BOX 360
Posizione
Titolo
Publisher
1
FIFA 18 LEGACY EDITION
ELECTRONIC ARTS
2
MINECRAFT
MICROSOFT
3
GTA V GRAND THEFT AUTO
ROCKSTAR GAMES
4
JUST DANCE 2018
UBISOFT
5
PRO EVOLUTION SOCCER 2018 PREMIUM EDITION
KONAMI
6
FIFA 17
ELECTRONIC ARTS
7
DRAGON BALL XENOVERSE
NAMCO
8
NBA 2K18
2K GAMES
9
LEGO STAR WARS IL RISVEGLIO FORZA
WARNER BROS INTERACTIVE
10
WWE 2K17
2K GAMES
Xbox One
Posizione
Titolo
Publisher
1
FIFA 18
ELECTRONIC ARTS
2
CALL OF DUTY WW II
ACTIVISION BLIZZARD
3
ASSASSIN'S CREED ORIGINS
UBISOFT
4
FORZA MOTORSPORT 7
MICROSOFT
5
GTA V GRAND THEFT AUTO
ROCKSTAR GAMES
6
TOM CLANCY'S RAINBOW SIX SIEGE
UBISOFT
7
MINECRAFT
MICROSOFT
8
CALL OF DUTY GHOSTS
ACTIVISION BLIZZARD
9
STAR WARS BATTLEFRONT II
ELECTRONIC ARTS
10
HOMEFRONT THE REVOLUTION
DEEP SILVER