Gran Turismo Sport e Call of Duty: WWII sono i protagonisti delle nuove classifiche italiane diffuse da AESVI.
Su console, quindi, l'ultimo arrivato della serie Gran Turismo sfreccia al comando facendo un gran balzo dall'ottava posizione di sette giorni fa. L'esclusiva PS4 precede nella top ten generale console Call of Duty: WWII e Fifa 18.
Crash Bandicoot N'Sane Trilogy è quarto mentre Uncharted: L'Eredità Perduta è quinto. Tra i primi dieci anche Assassin's Creed: Origins, Horizon Zero Dawn e l'inossidabile GTA V.
Su Pc, la vetta è per Call of Duty: WWII che precede Destiny 2 ed Overwatch. A seguire The Sims 4 e Football Manager 2018.
Ecco tutte le classifiche di AESVI su dati GfK Italia, piattaforma per piattaforma, di questa settimana, la numero 47, che prende in considerazione i giorni dal 20 al 26 novembre scorsi.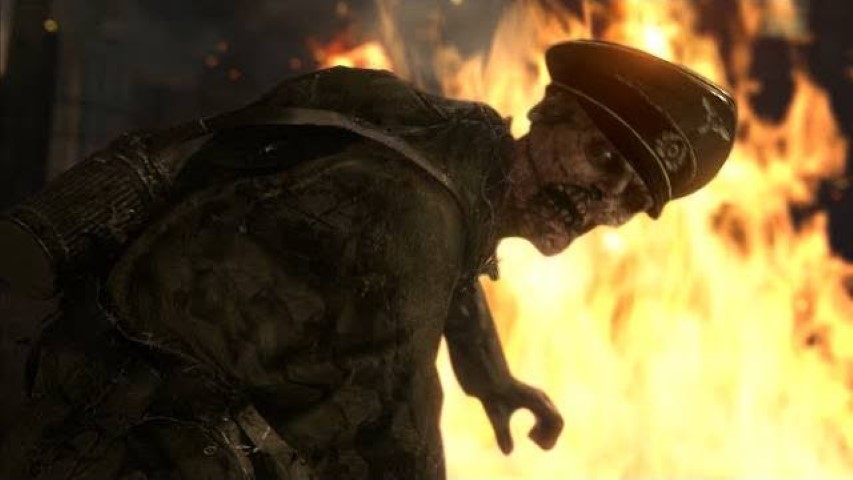 Classifica settimanale dal 20/11/2017 al 26/11/2017
TOP 10 CONSOLE GAMES
Posizione
Titolo
Piattaforma
Publisher
1
GRAN TURISMO SPORT
PS4
SONY
2
CALL OF DUTY WW II
PS4
ACTIVISION BLIZZARD
3
FIFA 18
PS4
ELECTRONIC ARTS
4
CRASH BANDICOOT N.SANE TRILOGY
PS4
ACTIVISION BLIZZARD
5
UNCHARTED L'EREDITÀ PERDUTA
PS4
SONY
6
ASSASSIN'S CREED ORIGINS
PS4
UBISOFT
7
HORIZON ZERO DAWN
PS4
SONY
8
GTA V GRAND THEFT AUTO
PS4
ROCKSTAR GAMES
9
POKEMON ULTRASOLE
3DS
NINTENDO
10
TOM CLANCY'S RAINBOW SIX SIEGE
PS4
UBISOFT
TOP 10 PC GAMES
Posizione
Titolo
Piattaforma
Publisher
1
CALL OF DUTY WW II
PC
ACTIVISION BLIZZARD
2
DESTINY 2
PC
ACTIVISION BLIZZARD
3
OVERWATCH GAME OF THE YEAR
PC
ACTIVISION BLIZZARD
4
THE SIMS 4
PC
ELECTRONIC ARTS
5
FOOTBALL MANAGER 2018 LIMITED EDITION
PC
SEGA
6
CALL OF DUTY 4 MODERN WARFARE
PC
ACTIVISION BLIZZARD
7
CALL OF DUTY MODERN WARFARE 2
PC
ACTIVISION BLIZZARD
8
CALL OF DUTY BLACK OPS II
PC
ACTIVISION BLIZZARD
9
CALL OF DUTY MODERN WARFARE 3
PC
ACTIVISION BLIZZARD
10
GTA V GRAND THEFT AUTO
PC
ROCKSTAR GAMES
Classifica per piattaforma
3DS
Posizione
Titolo
Publisher
1
POKEMON ULTRASOLE
NINTENDO
2
POKEMON ULTRALUNA
NINTENDO
3
MIITOPIA
NINTENDO
4
POKEMON ULTRASOLE LIMITED EDITION
NINTENDO
5
YO-KAI WATCH 2 PSICOSPETTRI
NINTENDO
6
POKEMON ULTRALUNA LIMITED EDITION
NINTENDO
7
SUPER MARIO 3D LAND SELECT
NINTENDO
8
MARIO KART 7
NINTENDO
9
KIRBY BATTLE ROYALE
NINTENDO
10
LUIGI'S MANSION 2 SELECT
NINTENDO
DS
Posizione
Titolo
Publisher
1
IMPARA CON POKEMON AVVENTURA TRA I TASTI BUNDLE
NINTENDO
2
LEGO HARRY POTTER ANNI 5-7
WARNER BROS INTERACTIVE
3
L'APE MAIA
PLANET JUNIOR
4
PROFESSOR LAYTON E IL PAESE DEI MISTERI
NINTENDO
5
WINX CLUB MISSIONE ALFEA
LITTLE ORBITS LLC
6
MINDSTORM
505 GAMES
6
INAZUMA ELEVEN 2 BLIZZARD
NINTENDO
8
MYSTERY DETECTIVE 2
505 GAMES
9
PROFESSOR LAYTON E IL RICHIAMO DELLO SPETTRO
NINTENDO
10
DRIVING LICENSE TRAINER ITALIA
PUB COMPANY
PS2
Posizione
Titolo
Publisher
1
PRO EVOLUTION SOCCER 2014
KONAMI
2
WWE SMACKDOWN VS RAW 2008
THQ
3
PRO EVOLUTION SOCCER 2011
KONAMI
4
PRO EVOLUTION SOCCER 6 CLASSIC
KONAMI
5
WWE SMACKDOWN VS RAW 2 PLATINUM
THQ
5
GRIM GRIMOIRE
KOEI CORPORATIO
5
DISNEY PENSA IN FRETTA + BUZZER
DISNEY INTERACTIVE STUDIOS
8
PARTY CARNIVAL
D3
8
HASBRO FAMILY PARTY
ELECTRONIC ARTS
8
NBA 2K12
2K GAMES
PS3
Posizione
Titolo
Publisher
1
FIFA 18 LEGACY EDITION
ELECTRONIC ARTS
2
PRO EVOLUTION SOCCER 2018 PREMIUM EDITION
KONAMI
3
CALL OF DUTY ADVANCED WARFARE
ACTIVISION BLIZZARD
4
MINECRAFT
SONY
5
GTA V GRAND THEFT AUTO
ROCKSTAR GAMES
6
FIFA 17
ELECTRONIC ARTS
7
NBA 2K18
2K GAMES
8
DRAGON BALL XENOVERSE ESSENTIALS
NAMCO
9
CARS 3 IN GARA PER LA VITTORIA
AVALANCHE SOFTWARE
10
GRAN TURISMO 6
SONY
PSP
Posizione
Titolo
Publisher
1
N+
ATARI
1
PRO EVOLUTION SOCCER 2013
KONAMI
3
GRAND THEFT AUTO CHINATOWN WARS
ROCKSTAR GAMES
4
GOD OF WARCHAINS OF OLYMPUS
SONY
4
LEGO BATMAN PLATINUM
WARNER BROS INTERACTIVE
6
INVIZIMALS LE CREATURE OMBRA ESSENTIALS
SONY
7
THE CON
SONY
7
DRAGON BALL EVOLUTION
BANDAI
7
SPLIT SECOND VELOCITY
DISNEY INTERACTIVE STUDIOS
7
EYEPET ESSENTIALS
SONY
7
ARMY OF TWO THE 40TH DAY ESSENTIALS
ELECTRONIC ARTS
PS Vita
Posizione
Titolo
Publisher
1
LEGO STAR WARS IL RISVEGLIO FORZA
WARNER BROS INTERACTIVE
2
MINECRAFT
SONY
3
LEGO MARVEL'S AVENGERS
WARNER BROS INTERACTIVE
4
LEGO BATMAN 3
WARNER BROS INTERACTIVE
5
LEGO HARRY POTTER ANNI 5-7
WARNER BROS INTERACTIVE
5
WORLD OF FINAL FANTASY
SQUARE ENIX
5
FARMING SIMULATOR 2018
FOCUS HOME
8
MORTAL KOMBAT
WARNER BROS INTERACTIVE
8
ONE PIECE BURNING BLOOD
NAMCO
10
LEGO MARVEL SUPER HEROES
WARNER BROS INTERACTIVE
10
LEGO LO HOBBIT
WARNER BROS INTERACTIVE
PS4
Posizione
Titolo
Publisher
1
GRAN TURISMO SPORT
SONY
2
CALL OF DUTY WW II
ACTIVISION BLIZZARD
3
FIFA 18
ELECTRONIC ARTS
4
CRASH BANDICOOT N.SANE TRILOGY
ACTIVISION BLIZZARD
5
UNCHARTED L'EREDITÀ PERDUTA
SONY
6
ASSASSIN'S CREED ORIGINS
UBISOFT
7
HORIZON ZERO DAWN
SONY
8
GTA V GRAND THEFT AUTO
ROCKSTAR GAMES
9
TOM CLANCY'S RAINBOW SIX SIEGE
UBISOFT
10
NEED FOR SPEED PAYBACK
ELECTRONIC ARTS
WII
Posizione
Titolo
Publisher
1
JUST DANCE 2018
UBISOFT
2
JUST DANCE 2017
UBISOFT
3
NEW SUPER MARIO BROS SELECTS
NINTENDO
4
MARIO KART SELECT
NINTENDO
5
SUPER MARIO GALAXY 2 SELECTS
NINTENDO
6
MARIO PARTY 9 SELECTS
NINTENDO
7
WII PARTY SELECTS
NINTENDO
8
SUPER MARIO GALAXY SELECTS
NINTENDO
9
WII SPORTS RESORT SELECTS
NINTENDO
10
FIFA 15
ELECTRONIC ARTS
WII U
Posizione
Titolo
Publisher
1
JUST DANCE 2018
UBISOFT
2
SUPER MARIO MAKER + ARTBOOK
NINTENDO
3
ANIMAL CROSSING AMIIBO FESTIVAL
NINTENDO
4
KIRBY E IL PENNELLO ARCOBALENO
NINTENDO
5
LEGO DIMENSIONS STARTER PACK
WARNER BROS INTERACTIVE
6
LEGEND OF ZELDA BREATH OF THE WILD
NINTENDO
7
MARIO & SONIC AI GIOCHI OLIMPICI DI RIO 2016
NINTENDO
8
PAPER MARIO COLOR SPLASH
NINTENDO
9
CARS 3 IN GARA PER LA VITTORIA
AVALANCHE SOFTWARE
10
LEGEND OF ZELDA TWILIGHT PRINCESS HD LIMITED EDITION
NINTENDO
NINTENDO SWITCH
Posizione
Titolo
Publisher
1
SUPER MARIO ODYSSEY
NINTENDO
2
MARIO KART 8 DELUXE
NINTENDO
3
LEGEND OF ZELDA BREATH OF THE WILD
NINTENDO
4
FIFA 18
ELECTRONIC ARTS
5
LEGO WORLDS
WARNER BROS INTERACTIVE
6
POKKEN TOURNAMENT DX
NINTENDO
7
MARIO + RABBIDS KINGDOM BATTLE
UBISOFT
8
SPLATOON 2
NINTENDO
9
ARMS
NINTENDO
10
THE ELDER SCROLLS V SKYRIM
BETHESDA SOFT
X-BOX 360
Posizione
Titolo
Publisher
1
FIFA 18 LEGACY EDITION
ELECTRONIC ARTS
2
MINECRAFT
MICROSOFT
3
PRO EVOLUTION SOCCER 2018 PREMIUM EDITION
KONAMI
4
JUST DANCE 2018
UBISOFT
5
NBA 2K18
2K GAMES
6
GTA V GRAND THEFT AUTO
ROCKSTAR GAMES
7
DRAGON BALL XENOVERSE
NAMCO
8
DESTINY IL RE DEI CORROTTI EDIZIONE LEGGENDARIA
ACTIVISION BLIZZARD
9
CARS 3 IN GARA PER LA VITTORIA
AVALANCHE SOFTWARE
10
LEGO DIMENSIONS STARTER PACK
WARNER BROS INTERACTIVE
Xbox One
Posizione
Titolo
Publisher
1
FIFA 18
ELECTRONIC ARTS
2
CALL OF DUTY WW II
ACTIVISION BLIZZARD
3
FORZA MOTORSPORT 7
MICROSOFT
4
ASSASSIN'S CREED ORIGINS
UBISOFT
5
STAR WARS BATTLEFRONT II
ELECTRONIC ARTS
6
TOM CLANCY'S RAINBOW SIX SIEGE
UBISOFT
7
GTA V GRAND THEFT AUTO
ROCKSTAR GAMES
8
MINECRAFT
MICROSOFT
9
NEED FOR SPEED PAYBACK
ELECTRONIC ARTS
10
LA TERRA DI MEZZO L'OMBRA DELLA GUERRA
WARNER BROS INTERACTIVE