Ancora nel segno di Crash Bandicoot N'Sane Trilogy e The Sims 4 le classifiche italiane. Anche la settimana numero 29 che include il periodo dal 17 a 23 luglio scorsi, i dati raccolti da GfK Retail and Technology per AESVI vedono in vetta su console Crash Bandicoot e su Pc il titolo EA.
Su console si segnala il secondo posto di Splatoon 2 che debutta quindi molto bene qui in Italia mentre scende al terzo posto Rainbow Six Siege. Grand Theft Auto V è in quarta piazza. Quinta posizione per Rise of the Tomb Raider 20 Year Celebration.
Fifa 17 chiude la top ten console, classifica che vede 7 titoli PS4, uno PS3 e due Nintendo Switch.
Su Pc, Call of Duty Black Ops II RE è secondo dietro all'inossidabile The Sims 4. Gradino più basso del podio per Call of Duty Modern Warfare 3.
Vi lasciamo alle classifiche complete, piattaforma per piattaforma. Buona lettura.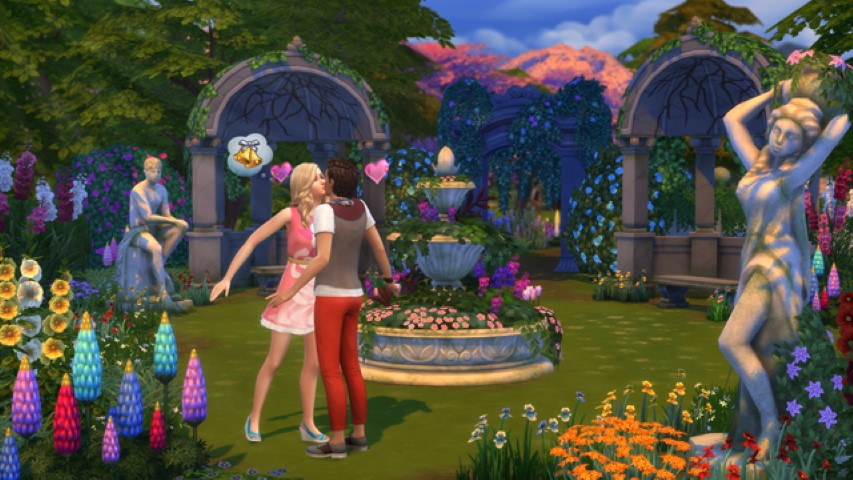 Classifica settimanale dal 17/07/2017 al 23/07/2017
TOP 10 CONSOLE GAMES
Posizione
Titolo
Piattaforma
Publisher
1
CRASH BANDICOOT N.SANE TRILOGY
PS4
ACTIVISION BLIZZARD
2
SPLATOON 2
NINTENDO SWITCH
NINTENDO
3
TOM CLANCY'S RAINBOW SIX SIEGE
PS4
UBISOFT
4
GTA V GRAND THEFT AUTO
PS4
ROCKSTAR GAMES
5
RISE OF THE TOMB RAIDER 20 YEAR CELEBRATION
PS4
SQUARE ENIX
6
MINECRAFT
PS4
SONY
7
BATTLEFIELD 1
PS4
ELECTRONIC ARTS
8
MARIO KART 8 DELUXE
NINTENDO SWITCH
NINTENDO
9
CALL OF DUTY INFINITE WARFARE LEGACY EDITION
PS4
ACTIVISION BLIZZARD
10
FIFA 17
PS3
ELECTRONIC ARTS
TOP 10 PC GAMES
Posizione
Titolo
Piattaforma
Publisher
1
THE SIMS 4
PC
ELECTRONIC ARTS
2
CALL OF DUTY BLACK OPS II RE
PC
ACTIVISION BLIZZARD
3
CALL OF DUTY MODERN WARFARE 3
PC
ACTIVISION BLIZZARD
4
GTA V GRAND THEFT AUTO
PC
ROCKSTAR GAMES
5
CALL OF DUTY MODERN WARFARE 2
PC
ACTIVISION BLIZZARD
6
FARMING SIMULATOR 17
PC
FOCUS HOME
7
CALL OF DUTY 4 MODERN WARFARE
PC
ACTIVISION BLIZZARD
8
FOOTBALL MANAGER 2017
PC
SEGA
9
FIFA 17
PC
ELECTRONIC ARTS
10
PRO CYCLING MANAGER 2017
PC
FOCUS HOME
Classifica per piattaforma
3DS
Posizione
Titolo
Publisher
1
POKEMON SOLE
NINTENDO
2
POKEMON LUNA
NINTENDO
3
TOMODACHI LIFE
NINTENDO
4
SUPER MARIO MAKER
NINTENDO
5
MARIO SPORTS SUPERSTARS
NINTENDO
6
MARIO KART 7
NINTENDO
7
MARIO PARTY ISLAND TOUR SELECTS
NINTENDO
8
YO-KAI WATCH POLPANIME
NINTENDO
9
LEGEND OF ZELDA OCARINA OF TIME SELECT
NINTENDO
10
NEW SUPER MARIO BROS 2
NINTENDO
DS
Posizione
Titolo
Publisher
1
PROFESSOR LAYTON E IL RICHIAMO DELLO SPETTRO
NINTENDO
2
INAZUMA ELEVEN 2 BLIZZARD
NINTENDO
3
POKEMON VERSIONE BIANCA 2
NINTENDO
4
SCOTLAND YARD
DTP
5
MORE BRAIN TRAINING DEL DR. KAWASHIMA
NINTENDO
6
ART ACADEMY
NINTENDO
7
IMPARA CON POKEMON AVVENTURA TRA I TASTI BUNDLE
NINTENDO
8
ATARI GREATEST HITS
ATARI
9
MARIO PARTY
NINTENDO
10
LEGO HARRY POTTER ANNI 5-7
WARNER BROS INTERACTIVE
PS2
Posizione
Titolo
Publisher
1
FATAL FURY BATTLE ARCHIVE VOL. 1
SONY
2
THE BIBLE GAME
505 GAMES
3
WWE SMACKDOWN VS RAW 2008
THQ
3
PRO EVOLUTION SOCCER 2011
KONAMI
5
HIGH SCHOOL MUSICAL SING IT
DISNEY INTERACTIVE STUDIOS
6
WORLD HEROES ANTHOLOGY
SONY
7
GRAND THEFT AUTO TRILOGY
ROCKSTAR GAMES
7
TRIVIAL PURSUIT
ELECTRONIC ARTS
7
FIFA 14
ELECTRONIC ARTS
10
SIMPLY 20: CHESS
505 GAMESTREET
10
FIFA 2005
ELECTRONIC ARTS
10
TONY HAWK UNDERGROUND 2
ACTIVISION BLIZZARD
10
SMASH COURT ROLAND GARROS 2005
NAMCO
10
TIGER WOODS PGA TOUR 2006
ELECTRONIC ARTS
10
THE LEGEND OF SPYRO THE ETERNAL NIGHT
ACTIVISION BLIZZARD
10
DRAGON BALL Z BUDOKAI TENKAICHI 3 PLATINUM
BANDAI
PS3
Posizione
Titolo
Publisher
1
FIFA 17
ELECTRONIC ARTS
2
DRAGON BALL XENOVERSE ESSENTIALS
NAMCO
3
PRO EVOLUTION SOCCER 2017
KONAMI
4
MINECRAFT
SONY
5
GTA V GRAND THEFT AUTO
ROCKSTAR GAMES
6
WWE 2K17
2K GAMES
7
LEGO MARVEL'S AVENGERS
WARNER BROS INTERACTIVE
8
INJUSTICE GODS AMONG US ULTIMATE EDITION
WARNER BROS INTERACTIVE
9
FAR CRY 4 LIMITED EDITION ESSENTIALS
UBISOFT
10
TOMB RAIDER
SQUARE ENIX
PSP
Posizione
Titolo
Publisher
1
PRO EVOLUTION SOCCER 2011
KONAMI
2
GRAND THEFT AUTO CHINATOWN WARS
ROCKSTAR GAMES
3
PRO EVOLUTION SOCCER 2013
KONAMI
4
THE MYSTERY TEAM
SONY
5
IL PADRINO PLATINUM
ELECTRONIC ARTS
6
GRAND THEFT AUTO VICE CITY STORIES
ROCKSTAR GAMES
6
DAXTER ESSENTIALS
SONY
8
FIFA 14
ELECTRONIC ARTS
9
GRAND THEFT AUTO LIBERTY CITY STORIES
ROCKSTAR GAMES
9
N+
ATARI
9
COVER GIRL IL TUO MONDO IN UNA RIVISTA
UBISOFT
9
LEGO HARRY POTTER ANNI 5-7
WARNER BROS INTERACTIVE
9
GOD OF WARCHAINS OF OLYMPUS
SONY
9
GOD OF WAR GHOST OF SPARTA ESSENTIALS
SONY
9
ACE COMBAT JOINT ASSAULT ESSENTIALS
NAMCO
PS Vita
Posizione
Titolo
Publisher
1
WORLD OF FINAL FANTASY
SQUARE ENIX
2
LEGO MARVEL'S AVENGERS
WARNER BROS INTERACTIVE
3
MINECRAFT
SONY
3
ASSASSIN'S CREED CHRONICLES
UBISOFT
5
THE LEGO MOVIE VIDEOGAME
WARNER BROS INTERACTIVE
6
J-STARS VICTORY VS+
NAMCO
7
KILLZONE MERCENARY
SONY
8
LEGO MARVEL SUPER HEROES
WARNER BROS INTERACTIVE
9
LEGO BATMAN 3
WARNER BROS INTERACTIVE
10
ONE PIECE BURNING BLOOD
NAMCO
10
SWORD ART ONLINE HOLLOW REALIZATION
NAMCO
10
FARMING SIMULATOR 2018
FOCUS HOME
PS4
Posizione
Titolo
Publisher
1
CRASH BANDICOOT N.SANE TRILOGY
ACTIVISION BLIZZARD
2
TOM CLANCY'S RAINBOW SIX SIEGE
UBISOFT
3
GTA V GRAND THEFT AUTO
ROCKSTAR GAMES
4
RISE OF THE TOMB RAIDER 20 YEAR CELEBRATION
SQUARE ENIX
5
MINECRAFT
SONY
6
BATTLEFIELD 1
ELECTRONIC ARTS
7
CALL OF DUTY INFINITE WARFARE LEGACY EDITION
ACTIVISION BLIZZARD
8
ROCKET LEAGUE COLLECTOR'S EDITION
505 GAMES
9
ASSASSIN'S CREED THE EZIO COLLECTION
UBISOFT
10
FIFA 17
ELECTRONIC ARTS
WII
Posizione
Titolo
Publisher
1
JUST DANCE 2016
UBISOFT
2
JUST DANCE 2017
UBISOFT
3
NEW SUPER MARIO BROS SELECTS
NINTENDO
4
MARIO PARTY 9 SELECTS
NINTENDO
5
FIFA 15
ELECTRONIC ARTS
6
MARIO KART SELECT
NINTENDO
7
WII SPORTS RESORT SELECTS
NINTENDO
8
SUPER MARIO GALAXY 2 SELECTS
NINTENDO
9
WII PARTY SOLUS SELECTS
NINTENDO
10
WII SPORTS NINTENDO SELECTS
NINTENDO
WII U
Posizione
Titolo
Publisher
1
ANIMAL CROSSING AMIIBO FESTIVAL
NINTENDO
2
MINECRAFT WII U EDITION
NINTENDO
3
CAPTAIN TOAD TREASURE TRACKER
NINTENDO
4
SPLATOON
NINTENDO
5
LEGEND OF ZELDA BREATH OF THE WILD
NINTENDO
6
NEW SUPER MARIO BROS + NEW SUPER LUIGI SELECTS
NINTENDO
7
LEGO CITY UNDERCOVER SELECT
NINTENDO
8
SUPER MARIO 3D WORLD SELECT
NINTENDO
9
JUST DANCE 2017
UBISOFT
10
LEGO DIMENSIONS STARTER PACK
WARNER BROS INTERACTIVE
NINTENDO SWITCH
Posizione
Titolo
Publisher
1
SPLATOON 2
NINTENDO
2
MARIO KART 8 DELUXE
NINTENDO
3
LEGEND OF ZELDA BREATH OF THE WILD
NINTENDO
4
ARMS
NINTENDO
5
1-2 SWITCH
NINTENDO
6
ULTRA STREET FIGHTER II THE FINAL CHALLENGERS
CAPCOM
7
LEGO CITY UNDERCOVER
WARNER BROS INTERACTIVE
8
JUST DANCE 2017
UBISOFT
9
SUPER BOMBERMAN R
KONAMI
10
HAS BEEN HEROES
GAMETRUST
10
DISGAEA 5 COMPLETE
NIS
X-BOX 360
Posizione
Titolo
Publisher
1
FIFA 17
ELECTRONIC ARTS
2
MINECRAFT
MICROSOFT
3
GTA V GRAND THEFT AUTO
ROCKSTAR GAMES
4
DRAGON BALL XENOVERSE
NAMCO
5
PRO EVOLUTION SOCCER 2017
KONAMI
6
WWE 2K17
2K GAMES
7
FAR CRY 4 CLASSICS PLUS
UBISOFT
8
NBA 2K17
2K GAMES
9
WATCH DOGS
UBISOFT
10
LEGO MARVEL'S AVENGERS
WARNER BROS INTERACTIVE
Xbox One
Posizione
Titolo
Publisher
1
CALL OF DUTY GHOSTS
ACTIVISION BLIZZARD
2
GTA V GRAND THEFT AUTO
ROCKSTAR GAMES
3
BATTLEFIELD 1
ELECTRONIC ARTS
4
TOM CLANCY'S RAINBOW SIX SIEGE
UBISOFT
5
MINECRAFT
MICROSOFT
6
HAS BEEN HEROES
GAMETRUST
7
RABBIDS INVASION LO SHOW TELEVISIVO INTERATTIVO
UBISOFT
8
MORTAL KOMBAT X
WARNER BROS INTERACTIVE
9
TOM CLANCY'S GHOST RECON WILDLANDS
UBISOFT
10
LEGO WORLDS
WARNER BROS INTERACTIVE