La grande attesa per Crash Bandicoot N'Sane Trilogy, uscito a fine giugno in esclusiva PS4, si è concretizzata con la prima posizione delle classifiche italiane per console.
Il titolo di Activision che include i tre giochi PS1 rimasterizzati per il grande salto sull'ammiraglia Sony è in vetta alla graduatoria della settimana numero 26 che interessa il periodo dal 26 giugno al 2 luglio scorsi. Dietro a Crash Bandicoot troviamo Rainbow Six Siege mentre l'inossidabile GTA V è terzo.
Nella top ten della classifica pubblicata da AESVI, su dati Gfk, MotoGp 17 è quarto e rimane sopra a titoli del calibro di Minecraft, Mario Kart 8 Deluxe, Fifa 17, Arms, mentre in nona posizione spunta la Collector's Edition di Rocket League che di recente ha festeggiato i due anni dall'uscita.
Su Pc, The Sims 4 continua il suo dominio. Piazza d'onore per GTA V mentre sul gradino più basso del podio troviamo Call of Duty Black Ops II in una top ten che, come vedrete a seguire, è piuttosto avara di novità vere e proprie.
A seguire tutte le classifiche, piattaforma per piattaforma, della settimana numero 26. Buona lettura.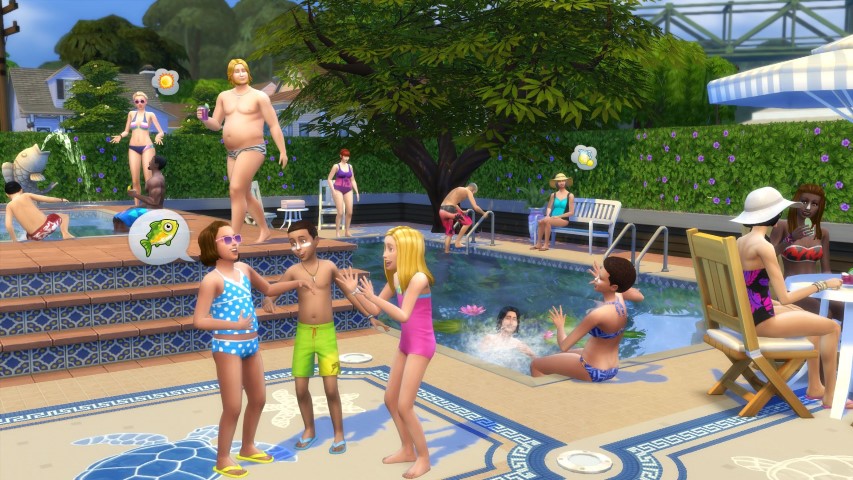 Classifica settimanale dal 26/06/2017 al 02/07/2017
TOP 10 CONSOLE GAMES
Posizione
Titolo
Piattaforma
Publisher
1
CRASH BANDICOOT N.SANE TRILOGY
PS4
ACTIVISION BLIZZARD
2
TOM CLANCY'S RAINBOW SIX SIEGE
PS4
UBISOFT
3
GTA V GRAND THEFT AUTO
PS4
ROCKSTAR GAMES
4
MOTOGP 17
PS4
MILESTONE
5
MINECRAFT
PS4
SONY
6
MARIO KART 8 DELUXE
NINTENDO SWITCH
NINTENDO
7
FIFA 17
PS4
ELECTRONIC ARTS
8
ARMS
NINTENDO SWITCH
NINTENDO
9
ROCKET LEAGUE COLLECTOR'S EDITION
PS4
505 GAMES
10
TEKKEN 7
PS4
NAMCO
TOP 10 PC GAMES
Posizione
Titolo
Piattaforma
Publisher
1
THE SIMS 4
PC
ELECTRONIC ARTS
2
GTA V GRAND THEFT AUTO
PC
ROCKSTAR GAMES
3
CALL OF DUTY BLACK OPS II
PC
ACTIVISION BLIZZARD
4
CALL OF DUTY MODERN WARFARE 3
PC
ACTIVISION BLIZZARD
5
FIFA 17
PC
ELECTRONIC ARTS
6
THE SIMS 4 LIMITED EDITION
PC
ELECTRONIC ARTS
7
CALL OF DUTY 4 MODERN WARFARE
PC
ACTIVISION BLIZZARD
8
FARMING SIMULATOR 17
PC
FOCUS HOME
9
CALL OF DUTY MODERN WARFARE 2
PC
ACTIVISION BLIZZARD
10
FOOTBALL MANAGER 2017
PC
SEGA
Classifica per piattaforma
3DS
Posizione
Titolo
Publisher
1
POKEMON SOLE
NINTENDO
2
POKEMON LUNA
NINTENDO
3
TOMODACHI LIFE
NINTENDO
4
MARIO SPORTS SUPERSTARS + CARTA AMIIBO
NINTENDO
5
MARIO SPORTS SUPERSTARS
NINTENDO
6
YO-KAI WATCH POLPANIME
NINTENDO
7
SUPER MARIO MAKER
NINTENDO
8
MARIO KART 7
NINTENDO
9
YO-KAI WATCH POLPANIME SPECIAL EDITION
NINTENDO
10
MARIO PARTY ISLAND TOUR SELECTS
NINTENDO
DS
Posizione
Titolo
Publisher
1
INAZUMA ELEVEN 2 BLIZZARD
NINTENDO
2
IMPARA CON POKEMON AVVENTURA TRA I TASTI BUNDLE
NINTENDO
3
PROFESSOR LAYTON E IL RICHIAMO DELLO SPETTRO
NINTENDO
4
POKEMON VERSIONE BIANCA 2
NINTENDO
5
DISNEY PLANES
DISNEY INTERACTIVE STUDIOS
6
L'APE MAIA
PLANET JUNIOR
7
MARIO KART
NINTENDO
8
TRAINING FOR YOUR EYES
NINTENDO
8
GUITAR HERO ON TOUR
ACTIVISION BLIZZARD
10
GORMITI: IL RITORNO DEI SIGNORI DELLA NATURA (+ FIGURINE)
KONAMI
10
BEN 10 GALACTIC RACING
D3
10
VIOLETTA MUSICA E RITMO
LITTLE ORBITS LLC
PS2
Posizione
Titolo
Publisher
1
THE SIMS 2 ISLAND
ELECTRONIC ARTS
2
GRAND THEFT AUTO TRILOGY
ROCKSTAR GAMES
2
PRO EVOLUTION SOCCER 2014
KONAMI
4
PRO EVOLUTION SOCCER 6
KONAMI
5
DEMOLITION GIRL
505 GAMESTREET
6
PRO EVOLUTION SOCCER 4
KONAMI
6
TRIVIAL PURSUIT
ELECTRONIC ARTS
8
MUSIC 3000
JESTER
8
PRO EVOLUTION SOCCER 3 PLATINUM
KONAMI
8
SUPERSTAR
SEGA
8
EVERYBODY'S GOLF 4
SONY
8
STREET BOYZ
505 GAMESTREET
8
WWE SMACKDOWN VS RAW 2007 (+ DVD)
THQ
8
HIGH SCHOOL MUSICAL 3 SENIOR YEAR DANCE
DISNEY INTERACTIVE STUDIOS
PS3
Posizione
Titolo
Publisher
1
FIFA 17
ELECTRONIC ARTS
2
MINECRAFT
SONY
3
PRO EVOLUTION SOCCER 2017
KONAMI
4
GTA V GRAND THEFT AUTO
ROCKSTAR GAMES
5
WWE 2K17
2K GAMES
6
DRAGON BALL XENOVERSE ESSENTIALS
NAMCO
7
NBA 2K17
2K GAMES
8
LEGO MARVEL'S AVENGERS
WARNER BROS INTERACTIVE
9
FAR CRY 4 LIMITED EDITION ESSENTIALS
UBISOFT
10
CALL OF DUTY BLACK OPS III NUN3TOWN EDITION
ACTIVISION BLIZZARD
PSP
Posizione
Titolo
Publisher
1
N+
ATARI
2
THE CON
SONY
2
PRO EVOLUTION SOCCER 2013
KONAMI
4
PRO EVOLUTION SOCCER 2011
KONAMI
5
GRAN TURISMO ESSENTIALS
SONY
6
DRAGON BALL EVOLUTION
BANDAI
7
GRAND THEFT AUTO CHINATOWN WARS
ROCKSTAR GAMES
8
THE SIMS 2 PETS PLATINUM
ELECTRONIC ARTS
9
SPACE INVADERS EXTREME
SQUARE ENIX
10
GRAND THEFT AUTO LIBERTY CITY STORIES
ROCKSTAR GAMES
10
GRAND THEFT AUTO VICE CITY STORIES
ROCKSTAR GAMES
10
IL PADRINO PLATINUM
ELECTRONIC ARTS
10
COVER GIRL IL TUO MONDO IN UNA RIVISTA
UBISOFT
10
LEGO PIRATI DEI CARAIBI
DISNEY INTERACTIVE STUDIOS
10
LEGO INDIANA JONES 2 L'AVVENTURA CONTINUA ESSENTIALS
DISNEY INTERACTIVE STUDIOS
PS Vita
Posizione
Titolo
Publisher
1
SWORD ART ONLINE HOLLOW REALIZATION
NAMCO
2
GOD EATER 2 RAGE BURST + GOD EATER RESURRECTION
NAMCO
3
MINECRAFT
SONY
4
LEGO MARVEL'S AVENGERS
WARNER BROS INTERACTIVE
5
LEGO MARVEL SUPER HEROES
WARNER BROS INTERACTIVE
6
ONE PIECE PIRATE WARRIORS 3
NAMCO
7
LEGO STAR WARS IL RISVEGLIO FORZA
WARNER BROS INTERACTIVE
8
ODIN SPHERE LEIFTHRASIR
NIS
8
FARMING SIMULATOR 2018
FOCUS HOME
10
LEGO BATMAN 3
WARNER BROS INTERACTIVE
PS4
Posizione
Titolo
Publisher
1
CRASH BANDICOOT N.SANE TRILOGY
ACTIVISION BLIZZARD
2
TOM CLANCY'S RAINBOW SIX SIEGE
UBISOFT
3
GTA V GRAND THEFT AUTO
ROCKSTAR GAMES
4
MOTOGP 17
MILESTONE
5
MINECRAFT
SONY
6
FIFA 17
ELECTRONIC ARTS
7
ROCKET LEAGUE COLLECTOR'S EDITION
505 GAMES
8
TEKKEN 7
NAMCO
9
LEGO WORLDS
WARNER BROS INTERACTIVE
10
INJUSTICE 2
WARNER BROS INTERACTIVE
WII
Posizione
Titolo
Publisher
1
JUST DANCE 2017
UBISOFT
2
JUST DANCE 2016
UBISOFT
3
FIFA 15
ELECTRONIC ARTS
4
NEW SUPER MARIO BROS SELECTS
NINTENDO
5
MARIO KART SELECT
NINTENDO
6
MARIO PARTY 9 SELECTS
NINTENDO
7
WII SPORTS RESORT SELECTS
NINTENDO
8
WII PARTY SOLUS SELECTS
NINTENDO
9
POKEPARK LA GRANDE AVVENTURA DI PIKACHU SELECTS
NINTENDO
10
WII SPORTS NINTENDO SELECTS
NINTENDO
WII U
Posizione
Titolo
Publisher
1
MINECRAFT WII U EDITION
NINTENDO
2
ANIMAL CROSSING AMIIBO FESTIVAL
NINTENDO
3
LEGEND OF ZELDA BREATH OF THE WILD
NINTENDO
4
SPLATOON
NINTENDO
5
CAPTAIN TOAD TREASURE TRACKER
NINTENDO
6
KIRBY E IL PENNELLO ARCOBALENO
NINTENDO
7
LEGO DIMENSIONS STARTER PACK
WARNER BROS INTERACTIVE
8
GUITAR HERO LIVE BUNDLE
ACTIVISION BLIZZARD
9
YOSHI'S WOOLLY WORLD
NINTENDO
9
SUPER MARIO 3D WORLD SELECT
NINTENDO
NINTENDO SWITCH
Posizione
Titolo
Publisher
1
MARIO KART 8 DELUXE
NINTENDO
2
ARMS
NINTENDO
3
LEGEND OF ZELDA BREATH OF THE WILD
NINTENDO
4
1-2 SWITCH
NINTENDO
5
ULTRA STREET FIGHTER II THE FINAL CHALLENGERS
CAPCOM
6
LEGO CITY UNDERCOVER
WARNER BROS INTERACTIVE
7
HAS BEEN HEROES
GAMETRUST
8
JUST DANCE 2017
UBISOFT
9
SUPER BOMBERMAN R
KONAMI
10
PUYO PUYO TETRIS
ATLUS CO
X-BOX 360
Posizione
Titolo
Publisher
1
FIFA 17
ELECTRONIC ARTS
2
GTA V GRAND THEFT AUTO
ROCKSTAR GAMES
3
MINECRAFT
MICROSOFT
4
PRO EVOLUTION SOCCER 2017
KONAMI
5
DRAGON BALL XENOVERSE
NAMCO
6
NBA 2K17
2K GAMES
7
FIFA 16
ELECTRONIC ARTS
8
WWE 2K17
2K GAMES
9
FAR CRY 4 CLASSICS PLUS
UBISOFT
10
LEGO MARVEL'S AVENGERS
WARNER BROS INTERACTIVE
Xbox One
Posizione
Titolo
Publisher
1
GTA V GRAND THEFT AUTO
ROCKSTAR GAMES
2
CALL OF DUTY GHOSTS
ACTIVISION BLIZZARD
3
TOM CLANCY'S RAINBOW SIX SIEGE
UBISOFT
4
MOTOGP 17
MILESTONE
5
FIFA 16
ELECTRONIC ARTS
6
MINECRAFT
MICROSOFT
7
FORZA HORIZON 3
MICROSOFT
8
TOM CLANCY'S GHOST RECON WILDLANDS
UBISOFT
9
HAS BEEN HEROES
GAMETRUST
10
RABBIDS INVASION LO SHOW TELEVISIVO INTERATTIVO
UBISOFT