For Honor debutta in prima posizione su console, The Sims 4 continua a primeggiare su Pc. E' questo il verdetto delle classifiche italiane stilate da AESVI relative alla settima settimana del 2017 che riguardano il periodo dal 13 al 19 febbraio scorsi.
L'action firmato Ubisoft debutta molto bene su PS4 ed Xbox One. In terza posizione Fifa 17. Quarto posto per Rainbow Siege. Sniper Elite 4 è quinto, Nioh, che era in vetta la settimana scorsa, è settimo.
The Sims 4 (la settimana scorsa era stato scavalcato da Call of Duty: Infinite Warfare, ndr) è primo su Pc e supera Overwatch, secondo, Call of Duty Black Ops II, sul gradino più basso del podio.
Ecco, quindi, tutte le classifiche, piattaforma per piattaforma, stilate da AESVI su dati GfK Retail e Technology Italia. Buona lettura.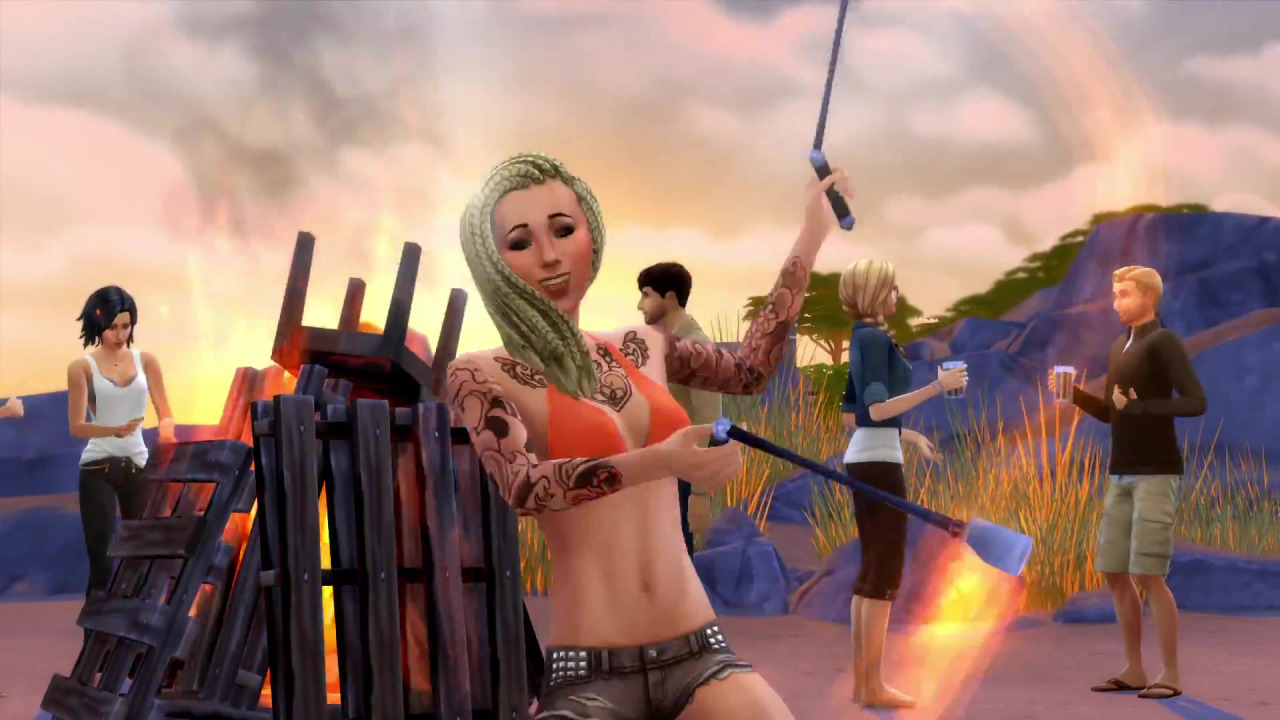 Classifica settimanale dal 13/02/2017 a 19/02/2017
TOP 10 CONSOLE GAMES
Posizione
Titolo
Piattaforma
Publisher
1
FOR HONOR
PS4
UBISOFT
2
FOR HONOR
Xbox One
UBISOFT
3
FIFA 17
PS4
ELECTRONIC ARTS
4
TOM CLANCY'S RAINBOW SIX SIEGE
PS4
UBISOFT
5
SNIPER ELITE 4 LIMITED EDITION
PS4
SOLD OUT PUBLISHING
6
MINECRAFT
PS4
SONY
7
NIOH
PS4
SONY
8
GTA V GRAND THEFT AUTO
PS4
ROCKSTAR GAMES
9
RESIDENT EVIL 7 BIOHAZARD
PS4
CAPCOM
10
DRAGON BALL FUSIONS
3DS
NAMCO
TOP 10 PC GAMES
Posizione
Titolo
Piattaforma
Publisher
1
THE SIMS 4
PC
ELECTRONIC ARTS
2
OVERWATCH
PC
ACTIVISION BLIZZARD
3
CALL OF DUTY BLACK OPS II
PC
ACTIVISION BLIZZARD
4
FOOTBALL MANAGER 2017
PC
SEGA
5
CALL OF DUTY MODERN WARFARE 3
PC
ACTIVISION BLIZZARD
6
CALL OF DUTY INFINITE WARFARE LEGACY EDITION
PC
ACTIVISION BLIZZARD
7
CALL OF DUTY 4 MODERN WARFARE
PC
ACTIVISION BLIZZARD
8
CALL OF DUTY MODERN WARFARE 2
PC
ACTIVISION BLIZZARD
9
FARMING SIMULATOR 17
PC
FOCUS HOME
10
GTA V GRAND THEFT AUTO
PC
ROCKSTAR GAMES
Classifica per piattaforma
3DS
Posizione
Titolo
Publisher
1
DRAGON BALL FUSIONS
NAMCO
2
POOCHY & YOSHI'S WOOLY WORLD
NINTENDO
3
POKEMON SOLE
NINTENDO
4
SUPER MARIO MAKER
NINTENDO
5
YO-KAI WATCH
NINTENDO
6
POKEMON LUNA
NINTENDO
7
TOMODACHI LIFE
NINTENDO
8
MARIO PARTY ISLAND TOUR SELECTS
NINTENDO
9
NEW SUPER MARIO BROS 2
NINTENDO
10
MARIO KART 7
NINTENDO
DS
Posizione
Titolo
Publisher
1
RHYTHM PARADISE
NINTENDO
2
PROFESSOR LAYTON E IL RICHIAMO DELLO SPETTRO
NINTENDO
3
INAZUMA ELEVEN 2 BLIZZARD
NINTENDO
4
IMPARA CON POKEMON AVVENTURA TRA I TASTI BUNDLE
NINTENDO
5
L'APE MAIA
PLANET JUNIOR
6
DISNEY PLANES
DISNEY INTERACTIVE STUDIOS
7
POKEMON VERSIONE BIANCA 2
NINTENDO
8
FLOWER SUN AND RAIN
RISING STAR GAMES LIMITED
8
NARUTO SHIPPUDEN NINJA COUNCIL 3
NINTENDO
10
PHINELECTRONIC ARTSS AND FERB NELLA SECONDA DIMENSIONE
DISNEY INTERACTIVE STUDIOS
10
RIBELLE THE BRAVE IL VIDEOGIOCO
DISNEY INTERACTIVE STUDIOS
PS2
Posizione
Titolo
Publisher
1
DISNEY PENSA IN FRETTA + BUZZER
DISNEY INTERACTIVE STUDIOS
2
WWE SMACKDOWN VS RAW 2008
THQ
3
FIGHTING ANGELS
505 GAMESTREET
4
PRO EVOLUTION SOCCER 2011
KONAMI
5
STREET BOYZ
505 GAMESTREET
6
NEED FOR SPEED MOST WANTED
ELECTRONIC ARTS
7
THE SIMS 2 PETS
ELECTRONIC ARTS
7
TRIVIAL PURSUIT
ELECTRONIC ARTS
9
S20 – ZOMBIE ZONE
505 GAMESTREET
9
EYE TOY PLAY ASTRO ZOO PLATINUM
SONY
PS3
Posizione
Titolo
Publisher
1
FIFA 17
ELECTRONIC ARTS
2
DRAGON BALL XENOVERSE ESSENTIALS
NAMCO
3
MINECRAFT
SONY
4
NBA 2K17
2K GAMES
5
WWE 2K17
2K GAMES
6
PRO EVOLUTION SOCCER 2014
KONAMI
7
GTA V GRAND THEFT AUTO
ROCKSTAR GAMES
8
PRO EVOLUTION SOCCER 2017
KONAMI
9
FIFA 16
ELECTRONIC ARTS
10
GRAN TURISMO 6
SONY
PS4
Posizione
Titolo
Publisher
1
FOR HONOR
UBISOFT
2
FIFA 17
ELECTRONIC ARTS
3
TOM CLANCY'S RAINBOW SIX SIEGE
UBISOFT
4
SNIPER ELITE 4 LIMITED EDITION
SOLD OUT PUBLISHING
5
MINECRAFT
SONY
6
NIOH
SONY
7
GTA V GRAND THEFT AUTO
ROCKSTAR GAMES
8
RESIDENT EVIL 7 BIOHAZARD
CAPCOM
9
CALL OF DUTY INFINITE WARFARE LEGACY EDITION
ACTIVISION BLIZZARD
10
NBA 2K17
2K GAMES
PSP
Posizione
Titolo
Publisher
1
GRAND THEFT AUTO CHINATOWN WARS
ROCKSTAR GAMES
2
GOD OF WAR GHOST OF SPARTA ESSENTIALS
SONY
3
GOD OF WARCHAINS OF OLYMPUS
SONY
4
GRAN TURISMO ESSENTIALS
SONY
5
IL PADRINO PLATINUM
ELECTRONIC ARTS
6
MEGAMIND IL DIFENSORE BLU
THQ
7
GRAND THEFT AUTO VICE CITY STORIES
ROCKSTAR GAMES
8
TRANSFORMERS LA VENDETTA DEL CADUTO ESSENTIALS
ACTIVISION BLIZZARD
9
GRAND THEFT AUTO LIBERTY CITY STORIES PLATINUM
ROCKSTAR GAMES
10
GRAND THEFT AUTO LIBERTY CITY STORIES
ROCKSTAR GAMES
10
DINER DASH
EIDOS
10
CRASH IL DOMINIO SUI MUTANTI
ACTIVISION BLIZZARD
10
ARMY OF TWO THE 40TH DAY
ELECTRONIC ARTS
10
FOOTBALL MANAGER 2011
SEGA
10
MEDIEVIL RESURRECTION ESSENTIALS
SONY
10
ATV OFFROAD FURY PRO ESSENTIALS
SONY
10
LEGO PIRATI DEI CARAIBI
DISNEY INTERACTIVE STUDIOS
10
FIFA 13 PLATINUM
ELECTRONIC ARTS
PS Vita
Posizione
Titolo
Publisher
1
MORTAL KOMBAT
WARNER BROS INTERACTIVE
2
MINECRAFT
SONY
3
LEGO BATMAN 3
WARNER BROS INTERACTIVE
4
KILLZONE MERCENARY
SONY
5
LEGO MARVEL'S AVENGERS
WARNER BROS INTERACTIVE
6
LEGO MARVEL SUPER HEROES
WARNER BROS INTERACTIVE
7
LEGO STAR WARS IL RISVEGLIO FORZA
WARNER BROS INTERACTIVE
8
LEGO JURASSIC WORLD
WARNER BROS INTERACTIVE
9
THE LEGO MOVIE VIDEOGAME
WARNER BROS INTERACTIVE
10
BATMAN ARKHAM ORIGINS
WARNER BROS INTERACTIVE
WII
Posizione
Titolo
Publisher
1
JUST DANCE 2017
UBISOFT
2
NEW SUPER MARIO BROS SELECTS
NINTENDO
3
MARIO KART SELECT
NINTENDO
4
WII SPORTS RESORT SELECTS
NINTENDO
5
MARIO PARTY 9 SELECTS
NINTENDO
6
WII PARTY SOLUS SELECTS
NINTENDO
7
SUPER MARIO GALAXY 2 SELECTS
NINTENDO
8
FIFA 15
ELECTRONIC ARTS
9
WII SPORTS NINTENDO SELECTS
NINTENDO
10
SUPER MARIO GALAXY SELECTS
NINTENDO
WII U
Posizione
Titolo
Publisher
1
MINECRAFT WII U EDITION
NINTENDO
2
JUST DANCE 2017
UBISOFT
3
SUPER MARIO 3D WORLD SELECT
NINTENDO
4
NEW SUPER MARIO BROS + NEW SUPER LUIGI SELECTS
NINTENDO
5
LEGO CITY UNDERCOVER SELECT
NINTENDO
6
SPLATOON
NINTENDO
7
DONKEY KONG COUNTRY TROPICAL FREEZE SELECTS
NINTENDO
8
MARIO & SONIC AI GIOCHI OLIMPICI DI RIO 2016
NINTENDO
9
LEGO DIMENSIONS STARTER PACK
WARNER BROS INTERACTIVE
10
POKKEN TOURNAMENT
NINTENDO
X-BOX 360
Posizione
Titolo
Publisher
1
FIFA 17
ELECTRONIC ARTS
2
MINECRAFT
MICROSOFT
3
DRAGON BALL XENOVERSE
NAMCO
4
GTA V GRAND THEFT AUTO
ROCKSTAR GAMES
5
NBA 2K17
2K GAMES
6
WWE 2K17
2K GAMES
7
PRO EVOLUTION SOCCER 2017
KONAMI
8
FIFA 16
ELECTRONIC ARTS
9
LEGO DIMENSIONS STARTER PACK
WARNER BROS INTERACTIVE
10
FAR CRY 4 CLASSICS PLUS
UBISOFT
Xbox One
Posizione
Titolo
Publisher
1
FOR HONOR
UBISOFT
2
FORZA HORIZON 3
MICROSOFT
3
SNIPER ELITE 4 LIMITED EDITION
SOLD OUT PUBLISHING
4
CALL OF DUTY GHOSTS
ACTIVISION BLIZZARD
5
SNIPER ELITE 4
SOLD OUT PUBLISHING
6
GELECTRONIC ARTSRS OF WAR 4
MICROSOFT
7
RESIDENT EVIL 7 BIOHAZARD
CAPCOM
8
FIFA 17
ELECTRONIC ARTS
9
HALO WARS 2 LIMITED EDITION
MICROSOFT
10
GTA V GRAND THEFT AUTO
ROCKSTAR GAMES