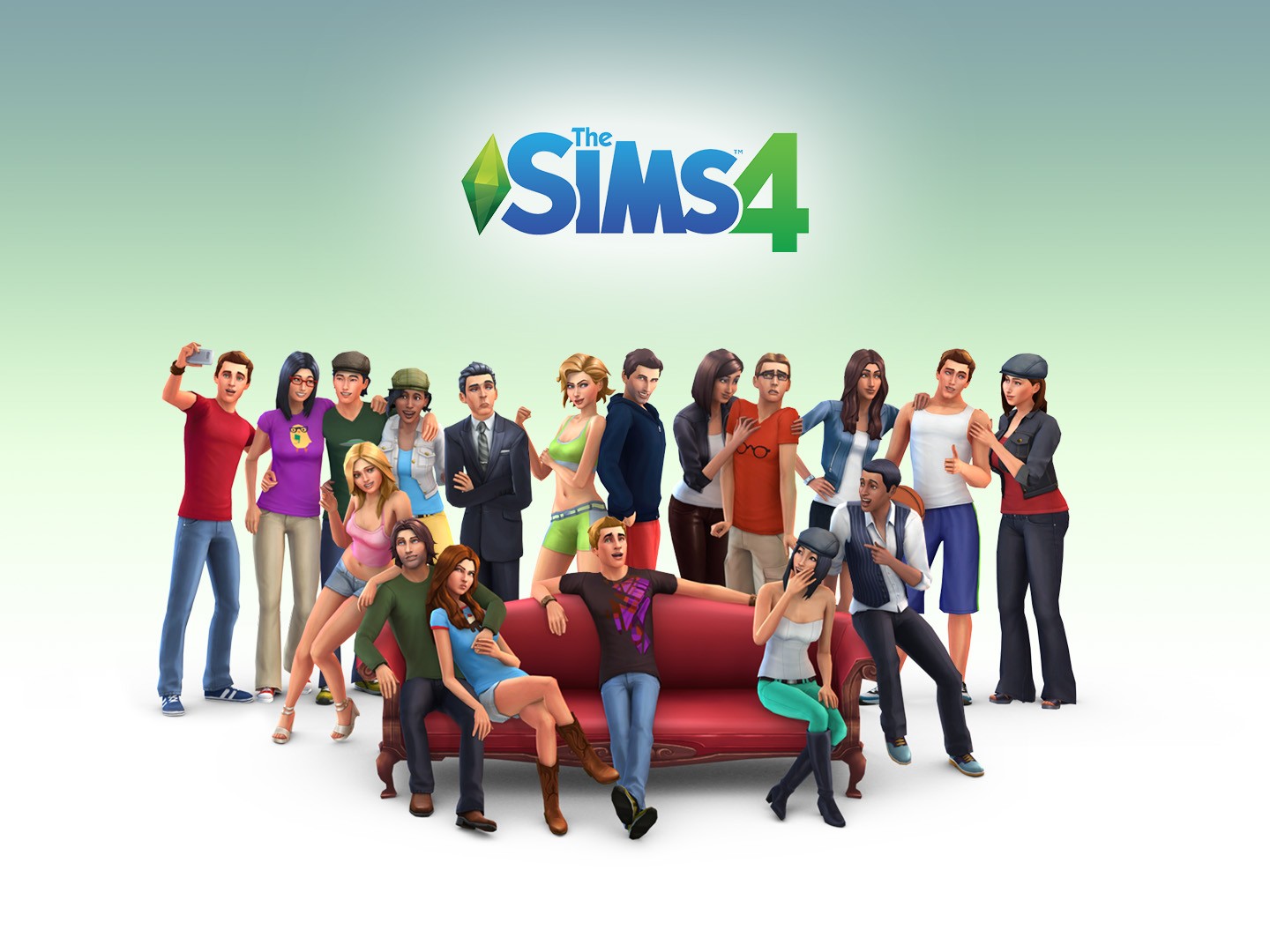 AESVI ha diffuso anche le classifiche italiane della settimana 35 che va dal 24 al 30 agosto 2015 e che vedono in testa, manco a dirlo, Until Dawn e The Sims 4.
Su console troviamo One Piece Pirate Warriors 3 e Gears of War Ultimate Edition al secondo e terzo posto.
Su Pc, dietro a The Sims 4 c'è il clamoroso secondo posto di Call of Duty: Ghosts. Terzo, invece, Football Manager 2015.
AESVI ha diffuso il resto delle top ten basandosi sui dati raccolti da Gfk. Buona lettura.
Classifica settimanale dal 24/08/2015 a 30/08/2015

TOP 10 CONSOLE GAMES

Posizione

Titolo

Piattaforma

Publisher

1

UNTIL DAWN

PS4

SONY

2

ONE PIECE PIRATE WARRIORS 3

PS4

NAMCO

3

GEARS OF WAR ULTIMATE EDITION

Xbox One

MICROSOFT

4

ONE PIECE PIRATE WARRIORS 3

PS3

NAMCO

5

GTA V GRAND THEFT AUTO

PS4

ROCKSTAR GAMES

6

MINECRAFT

PS3

SONY

7

THE ORDER 1886

PS4

SONY

8

MINECRAFT

PS4

SONY

9

THE LAST OF US REMASTERED

PS4

SONY

10

GOD OF WAR III REMASTERED

PS4

SONY

TOP 10 PC GAMES

Posizione

Titolo

Piattaforma

Publisher

1

THE SIMS 4

PC

ELECTRONIC ARTS

2

CALL OF DUTY GHOSTS

PC

ACTIVISION BLIZZARD

3

FOOTBALL MANAGER 2015

PC

SEGA

4

GTA V GRAND THEFT AUTO

PC

ROCKSTAR GAMES

5

THE SIMS 4 AL LAVORO

PC

ELECTRONIC ARTS

6

THE SIMS 4 LIMITED EDITION

PC

ELECTRONIC ARTS

7

FARMING SIMULATOR 2015

PC

FOCUS HOME

8

FIFA 15

PC

ELECTRONIC ARTS

9

THE SIMS 4 BUNDLE PACK

PC

ELECTRONIC ARTS

10

FALLOUT NEW VEGAS

PC

BETHESDA SOFT

Classifica per piattaforma

3DS

Posizione

Titolo

Publisher

1

TOMODACHI LIFE

NINTENDO

2

POKEMON ZAFFIRO ALPHA

NINTENDO

3

POKEMON RUBINO OMEGA

NINTENDO

4

SUPER SMASH BROS

NINTENDO

5

INAZUMA ELEVEN GO CHRONO STONES FIAMMA

NINTENDO

6

INAZUMA ELEVEN GO CHRONO STONES TUONO

NINTENDO

7

NEW SUPER MARIO BROS 2

NINTENDO

8

MARIO KART 7

NINTENDO

9

ANIMAL CROSSING NEW LEAF

NINTENDO

10

LUIGI'S MANSION 2

NINTENDO

DS

Posizione

Titolo

Publisher

1

VIOLETTA MUSICA E RITMO

LITTLE ORBITS LLC

2

POKEMON VERSIONE BIANCA 2

NINTENDO

3

IMPARA CON POKEMON AVVENTURA TRA I TASTI BUNDLE

NINTENDO

4

SUBBUTEO

505 GAMES

5

POKEMON BLACK

NINTENDO

6

INAZUMA ELEVEN 2 BLIZZARD

NINTENDO

7

INAZUMA ELEVEN 2 FIRESTORM

NINTENDO

8

KIRA KIRA POP PRINCESS

505 GAMES

9

PROFESSOR LAYTON E IL RICHIAMO DELLO SPETTRO

NINTENDO

10

POKEMON WHITE

NINTENDO

PS2

Posizione

Titolo

Publisher

1

FIFA 14

ELECTRONIC ARTS

2

GRAND THEFT AUTO SAN ANDREAS

ROCKSTAR GAMES

3

TOY STORY 3 IL VIDEOGIOCO

DISNEY INTERACTIVE STUDIOS

4

PRO EVOLUTION SOCCER 2014

KONAMI

5

HIGH SCHOOL MUSICAL 3 SENIOR YEAR DANCE

DISNEY INTERACTIVE STUDIOS

6

WWE SMACKDOWN VS RAW 2007 (+ DVD)

THQ

7

GRAND THEFT AUTO LIBERTY CITY STORIES

ROCKSTAR GAMES

8

IL PADRINO

ELECTRONIC ARTS

9

FIFA STREET 2

ELECTRONIC ARTS

9

THE SIMS 2 PETS

ELECTRONIC ARTS

9

MEDAL OF HONOR VANGUARD

ELECTRONIC ARTS

9

GRAND THEFT AUTO TRILOGY

ROCKSTAR GAMES

9

TRIVIAL PURSUIT

ELECTRONIC ARTS

9

FIFA 12

ELECTRONIC ARTS

9

FIFA 13

ELECTRONIC ARTS

9

PRO EVOLUTION SOCCER 2013

KONAMI

PS3

Posizione

Titolo

Publisher

1

ONE PIECE PIRATE WARRIORS 3

NAMCO

2

MINECRAFT

SONY

3

GRAN TURISMO 6

SONY

4

FAR CRY 4 LIMITED EDITION

UBISOFT

5

GTA V GRAND THEFT AUTO

ROCKSTAR GAMES

6

FIFA 15

ELECTRONIC ARTS

7

ASSASSIN'S CREED ROGUE

UBISOFT

8

CALL OF DUTY ADVANCED WARFARE

ACTIVISION BLIZZARD

9

CALL OF DUTY BLACK OPS II

ACTIVISION BLIZZARD

10

MOTO GP 15

MILESTONE

PSP

Posizione

Titolo

Publisher

1

THE SIMS 2 PLATINUM

ELECTRONIC ARTS

2

GRAND THEFT AUTO VICE CITY STORIES

ROCKSTAR GAMES

3

GRAND THEFT AUTO LIBERTY CITY STORIES

ROCKSTAR GAMES

4

GRAND THEFT AUTO CHINATOWN WARS

ROCKSTAR GAMES

5

GRAN TURISMO ESSENTIALS

SONY

6

FIFA 14

ELECTRONIC ARTS

7

PRO EVOLUTION SOCCER 2013

KONAMI

8

CRASH IL DOMINIO SUI MUTANTI

ACTIVISION BLIZZARD

9

GOD OF WARCHAINS OF OLYMPUS

SONY

10

CRASH OF THE TITANS

ACTIVISION BLIZZARD

10

DANTE'S INFERNO

ELECTRONIC ARTS

PS Vita

Posizione

Titolo

Publisher

1

MINECRAFT

SONY

2

ONE PIECE PIRATE WARRIORS 3

NAMCO

3

FIFA 15

ELECTRONIC ARTS

4

LEGO JURASSIC WORLD

WARNER BROS INTERACTIVE

5

MOTO GP 14

MILESTONE

6

KILLZONE MERCENARY

SONY

7

WRC 4 FIA WORLD RALLY CHAMPIONSHIP

BIGBEN INTERACT

8

LITTLEBIGPLANET MARVEL SUPER HERO EDITION

SONY

9

LEGO MARVEL SUPER HEROES

WARNER BROS INTERACTIVE

10

CALL OF DUTY BLACK OPS II

ACTIVISION BLIZZARD

WII

Posizione

Titolo

Publisher

1

JUST DANCE 2015

UBISOFT

2

WII SPORTS RESORT SELECTS

NINTENDO

3

NEW SUPER MARIO BROS SELECTS

NINTENDO

4

MARIO PARTY 9 SELECTS

NINTENDO

5

WII PARTY SOLUS SELECTS

NINTENDO

6

SUPER MARIO GALAXY 2 SELECTS

NINTENDO

7

MARIO KART SELECT

NINTENDO

8

SKYLANDERS TRAP TEAM STARTER PACK

ACTIVISION BLIZZARD

9

SUPER SMASH BROS BRAWL SELECTS

NINTENDO

10

WII SPORTS NINTENDO SELECTS

NINTENDO

WII U

Posizione

Titolo

Publisher

1

SPLATOON

NINTENDO

2

DISNEY INFINITY 3.0 STAR WARS STARTER PACK

DISNEY INTERACTIVE STUDIOS

3

NINTENDO LAND

NINTENDO

4

YOSHI'S WOOLLY WORLD

NINTENDO

5

MARIO KART 8

NINTENDO

6

NEW SUPER MARIO BROS

NINTENDO

7

SUPER SMASH BROS

NINTENDO

8

DEVIL'S THIRD

NINTENDO

9

MARIO PARTY 10

NINTENDO

10

SUPER MARIO 3D WORLD

NINTENDO

X-BOX 360

Posizione

Titolo

Publisher

1

MINECRAFT

MICROSOFT

2

CALL OF DUTY GHOSTS

ACTIVISION BLIZZARD

3

GTA V GRAND THEFT AUTO

ROCKSTAR GAMES

4

FIFA 15

ELECTRONIC ARTS

5

ASSASSIN'S CREED ROGUE

UBISOFT

6

DISNEY INFINITY 3.0 STAR WARS STARTER PACK

DISNEY INTERACTIVE STUDIOS

7

MOTO GP 15

MILESTONE

8

CALL OF DUTY BLACK OPS CLASSICS

ACTIVISION BLIZZARD

9

PRO EVOLUTION SOCCER 2014

KONAMI

10

FAR CRY 3 + FAR CRY 4

UBISOFT

Xbox One

Posizione

Titolo

Publisher

1

GEARS OF WAR ULTIMATE EDITION

MICROSOFT

2

TITANFALL

ELECTRONIC ARTS

3

NEED FOR SPEED RIVALS LIMITED EDITION

ELECTRONIC ARTS

4

BATTLEFIELD 4

ELECTRONIC ARTS

5

FIFA 15

ELECTRONIC ARTS

6

BATTLEFIELD HARDLINE

ELECTRONIC ARTS

7

GTA V GRAND THEFT AUTO

ROCKSTAR GAMES

8

EA SPORTS UFC

ELECTRONIC ARTS

9

FINAL FANTASY TYPE-0

SQUARE ENIX

10

MINECRAFT

MICROSOFT

PS4

Posizione

Titolo

Publisher

1

UNTIL DAWN

SONY

2

ONE PIECE PIRATE WARRIORS 3

NAMCO

3

GTA V GRAND THEFT AUTO

ROCKSTAR GAMES

4

THE ORDER 1886

SONY

5

MINECRAFT

SONY

6

THE LAST OF US REMASTERED

SONY

7

GOD OF WAR III REMASTERED

SONY

8

F1 2015

CODEMASTERS

9

DRIVECLUB

SONY

10

BATMAN ARKHAM KNIGHT

WARNER BROS INTERACTIVE