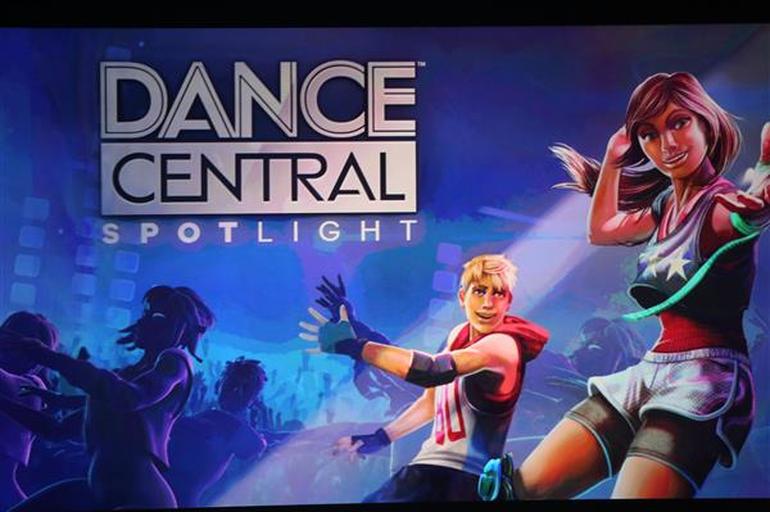 Dance Central Spotlight è disponibile per il download su Xbox One. Lo annuncia Harmonix. Gli amanti del ballo, del ritmo e della musica, possono così sfidarsi seguendo le coreografie di 10 brani. Il prezzo è di 9,99 euro.
Il gioco utilizza Kinect mentre ogni canzone ha otto coreografie proprie. Ci sono anche le modalità Fitness con coreografie speciali.
I pezzi sono i seguenti:
Avicii – "Wake Me Up"

Cher Lloyd – "I Wish"

David Guetta ft. Sia – "Titanium"

Jason Derulo ft. 2 Chainz – "Talk Dirty"

Kid Ink ft. Chris Brown – "Show Me"

Lorde – "Royals"

OneRepublic – "Counting Stars"

Pharrell Williams – "Happy"

Rihanna – "Diamonds"

will.i.am ft. Justin Bieber – "#thatPOWER"
I giocatori possono comunque personalizzare le loro liste scegliendo da oltre 50 brani addizionali e disponibili ad 1,99 euro cadauno. Chi ha già acquisto le canzoni per le versioni precedenti di Dance Central su Xbox 360 non dovrà pagarle una seconda volta.
I seguenti brani sono disponibili per il download dal Spotlight Central Dance Music Store. Da notare infine come i titoli in grassetto siano assolute novità per il francise.
A-Ha – "Take On Me"

Amerie – "Heard 'Em All"

Ariana Grande ft. Iggy Azalea – "Problem"

B.o.B. ft. Hayley Williams of Paramore – "Airplanes"

Bastille – "Pompeii"

Blur – "Girls & Boys"

Busta Rhymes – "Don't Touch Me (Throw Da Water On 'Em)

Calvin Harris – "Summer"

Calvin Harris ft. Ellie Goulding – "I Need Your Love"

Capital Cities – "Safe and Sound"

Demi Lovato – "Heart Attack"

Demi Lovato – "La La Land"

Diddy-Dirty Money ft. T.I. – "Hello Good Morning"

DJ Snake & Lil' Jon – "Turn Down For What"

Emeli Sandé – "Next To Me"

Enrique Iglesias ft. Sean Paul, Descemer Bueno, Gente de Zona– "Bailando"

Erasure – "A Little Respect"

Fatboy Slim – "Weapon of Choice"

Icona Pop ft. Charli XCX – I Love It

Ini Kamoze – "Here Comes The Hotstepper"

James Brown – "Get Up (I Feel Like Being a) Sex Machine, Pt. 1"

John Legend – "All Of Me (Tiësto's Birthday Treatment Remix [Radio Edit])"

Justice – "D.A.N.C.E."

Kelly Rowland ft. David Guetta – "Commander"

Keri Hilson – "Turnin Me On"

Lady Gaga – "Alejandro"

Lady Gaga – "Applause"

Lady Gaga – "Marry the Night"

Lady Gaga – "Paparazzi"

Lady Gaga – "The Edge of Glory"

Lady Sovereign – "I Got You Dancing"

Lana Del Rey – Summertime Sadness (Cedric Gervais Remix)

Lloyd – "Get It Shawty"

Maroon 5 – "Maps"

Maroon 5 – "One More Night"

Michael Franti & Spearhead – "Say Hey (I Love You)"

N.E.R.D. ft. Lee Harvey and Vita – "Lapdance"

Ne-Yo – "Because of You"

Ne-Yo – "Closer"

Ne-Yo – "Let Me Love You (Until You Learn To Love Yourself)"

Nicki Minaj – "Whip It"

Nico & Vinz – "Am I Wrong"

Of Monsters And Men – "Little Talks"

Paramore – "Ain't It Fun"

Sean Paul – "Get Busy"

Sean Paul – "Temperature"

Selena Gomez – "Come & Get It"

Selena Gomez & The Scene – "Round & Round"

The B-52's – "Love Shack"

TLC – "Creep"

will.i.am ft. Britney Spears – "Scream & Shout".